47-year-old Manish Baradia, who has been Modi's visual executor since 2001 called a meeting in Delhi last week, inviting a group of producers who would help add muscle to the Prime Minister's audio-visual campaign for the Bihar elections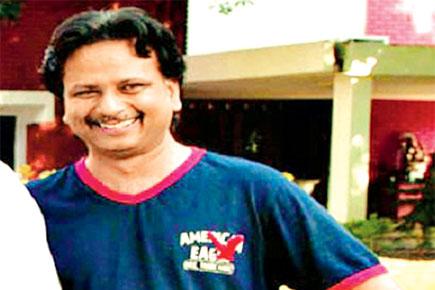 Manish Baradia, 47, has been Modi's visual executor since 2001
In his forthcoming plan to vanquish Nitish Kumar in his own kingdom, Narendra Modi needs a little help from cinema. The man to offer it is Manish Baradia. Last week, the 47-year-old called a meeting in Delhi, inviting a group of producers who would help add muscle to the Prime Minister's audio-visual campaign for the Bihar elections. "I want the messenger and message, both strongly explained in the films," he said to them. "Something that tells the people of Bihar, they need a change, a change for the good." A "top secret", the concepts would be shared with them by mid-August. Interestingly, Baradia said little about quality.
Also read: Meet Modi fans, who spend hours defending the PM on social media
ADVERTISEMENT
That's probably because in the 13 years that he has known and worked for Modi, the Amdavadi (who later moved to Delhi) has come to learn that the PM has little regard for slick, big budget films of the variety that his oppone-nts fancy. Short, direct, alm-ost always predictable and populist, Baradia's work mirrors Modi's communica-tion strategy.
The tone was set back in December 2001 when the small-time filmmaker met Modi, who had been Gujarat chief minister for barely two months. Baradia and partner Shalibhadra Shah were handed a task — make a 15-minute film that documents the Gujarat government's rehabilitation efforts following the January 2001 Bhuj earthquake. The result was Chunauti.


Stills from Baradia's Ekmat Gujarat: Banay Bhajap Sarkar from the Kaptaan Kaun? campaign
Since then, the 47-year-old founder of Movingpixel has created close to 300 films that tom-tom Modi's model of development.
During the 2012 Gujarat elections, the ruling BJP ran a campaign called Kaptaan Kaun? The lines were borrowed from copy written by a top Bollywood scriptwriter and ad honcho, and the film followed the start of a kabaddi match. Two teams dressed in saffron and blue, indicating the BJP and Congress, waited for the umpire's call. "Captain!" he hollered.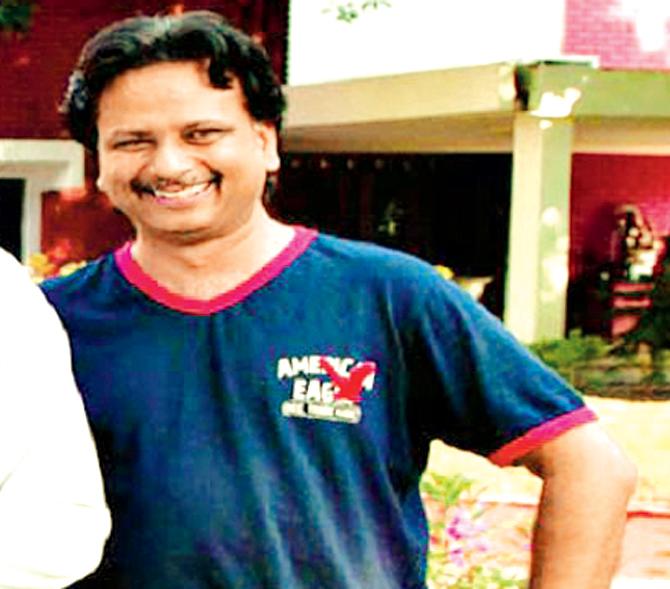 Manish Baradia, 47, has been Modi's visual executor since 2001
A beefy young man in a saffron vest walked up confidently, while the men in blue looked around shiftily. "Vice captain!" he yelled again. And suddenly, the 'Congressmen' jostled with each other to get ahead. It was a time when the party was dragging its feet on finalising a CM candidate.
The animated version of the film made by WPP-Soho Square aired during the 2014 general elections, with BJP projecting Modi as PM.
Not all of Baradia's ideas make it to an audience, though.
It was in 2012, when Modi, then CM of Gujarat, wished a film be made before the 2012 Assembly polls. His brief: discuss the UPA government's step-motherly treatment of Gujarat. Baradia made nine films, one after another, all to be rejected. Eventually, the tenth one, Thappad, caught Modi's dramatic fancy. It depicted a Gujarati being slapped, symbolic of the centre's attitude towards Gujarat.
Modi, an intrepid traveller also carries Baradia's work with him when meeting foreign heads of state — films barely a few minutes-long that highlight his home state's strengths, similarities it shares with the foreign nation and how they could collaborate in future.
Bihar is a different ball game, and Baradia knows it. The only rule he has set so far: sabko film yaad rehni chahiye.
"Exciting news! Mid-day is now on WhatsApp Channels

Subscribe today by clicking the link and stay updated with the latest news!"
Click here!