the fact that 2.8 lakh Indian users have registered with the site, proves that people are loving the idea already. We spoke with Solene Paillet, spokesperson from Gleeden.com, to get some insight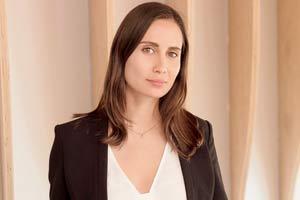 Solene Paillet, spokesperson from Gleeden.com
When we got an email from Gleeden.com, an online dating website that entered India last year and caters to women looking to have an extra-marital affair, we thought it was a joke. But, the fact that 2.8 lakh Indian users have registered with the site, proves that people are loving the idea already. We spoke with Solene Paillet, spokesperson from Gleeden.com, to get some insight.
What brought Gleeden.com to the Indian market?
Gleeden was launched in India because there was a real potential for the brand. Of course, as a website, Gleeden is available in every country in the world and before the official launch in India, we had a lot of subscriptions from Indian users, without doing any communication in the country, It's a country with cultural boundation and traditional restrictions, but this was a sign that there was a real demand in India.
Can you tell us about user feedback you have received from India?
Indian users who are signing up have been married for several years and most of them don't feel happy about their relationship anymore. They feel the need to blossom outside their relationship or their family sphere. Gleeden is a way for them to make new encounters in complete transparency and anonymity to find happiness outside their marriage. Here is a testimonial from an Indian female member of Gleeden: "I'm 31 years old, I've been married for 11 years now and I have to admit that my extra-marital relationship literally changed me. Before that, I thought I had lost my femininity, I did not feel seductive and above all, I felt alone. I felt that only my role as a mother counted and it made me very unhappy. I met my lover, also married and since then, we share stolen moments of happiness. It is a way for us to escape from our daily lives without hurting our spouses
and families."
Cheating in a marriage is a punishable offence in India, so how does the website circumvent that?
Gleeden doesn't want to "change" the Indian society in any way. The idea is just to raise a debate and to overcome the taboo of open relationships. The brand is not promoting adultery, but it's only a service, which allows married people to connect and to interact on a secured platform in complete privacy.
What are the services being offered by Gleeden.com?
Gleeden provides to its members an exclusive platform for married people to make encounters. Members can meet, chat and interact with other members to find whatever they may be looking for. They have the ability to reveal their marital status in complete transparency. Security, discretion and anonymity are the key words. To deliver its services to its members, Gleeden has a website (desktop and mobile version) and of course, an app.
What are the safety measures you have adopted?
Gleeden's moderation policy is the most stringent in the eDating market. Gleeden consistently moderates its members, from registration to profile approval, and throughout the duration of every individual's use of the services. Photos and texts that are fake, indecent or provocative are automatically refused. The moderation is effective and members can be banned from the site if they do not respect the regulations. Users can also report abuse.
What are your expectations from the Indian market?
Gleeden is the leader for extramarital dating in Europe and prominent worldwide with more than $ 4 million members inclusive of 2.8 lakh Indian users. We are expecting Gleeden to be as successful in India as it is everywhere else in the world. Our goal is to get very good brand awareness, being the extramarital expert for Indian media and become the unique player on this market in the country.
Catch up on all the latest Mumbai news, crime news, current affairs, and also a complete guide on Mumbai from food to things to do and events across the city here. Also download the new mid-day Android and iOS apps to get latest updates