India is just one step away from Covaxin being administered to children, but virologists, paediatricians and educationists are divided on whether healthy kids should take the jab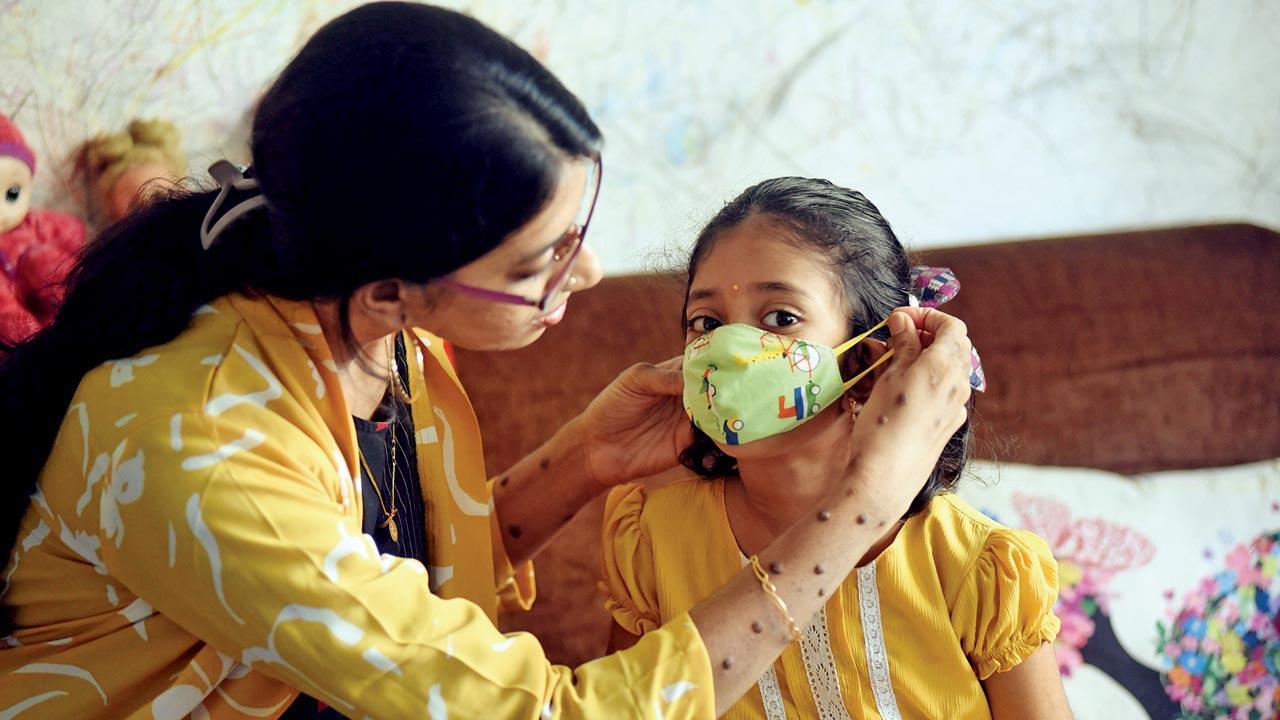 Bhandup resident Saranya Iyer wishes to get Meera, 5, vaccinated because she is erratic with masking and hand hygiene. Pic/Sameer Markande
Twenty-year-old Coimbatore-based Karunya Venugopalan got her first jab on June 8. Less than 10 days later, she developed mild difficulties, which in a day turned serious. After nearly four weeks of hospitalisation with her doctors struggling to find the cause and cure for her ailments, on July 10, Karunya passed away. She was diagnosed with Multisystem Inflammatory Syndrome in adults (MIS-A), says her father Venugopalan Govindan to us over the telephone, pointing out that they couldn't attribute a cause to it. While MIS-A is commonly associated with COVID-19, Karunya had been tested twice, both results being negative. "I know for a fact that it is the vaccine that caused this," alleges her father who has  contacted other families who have lost their children to the COVID vaccine and are keen now to spread awareness  among people.
It is the lack of clarity on the composition of these vaccines that have resulted in such tragic outcomes, believes Govindan. While the Adverse Effects Following Immunisation (AEFI) review committee has dismissed these cases as coincidental, there is also no Vaccine Adverse Event Reporting System (VAERS) database in India unlike other countries, where data is available to the public. Even to register an AEFI case is not easy in India, he says. Once registered, it is difficult to learn of the status and it takes months for vaccine death investigation results to come out.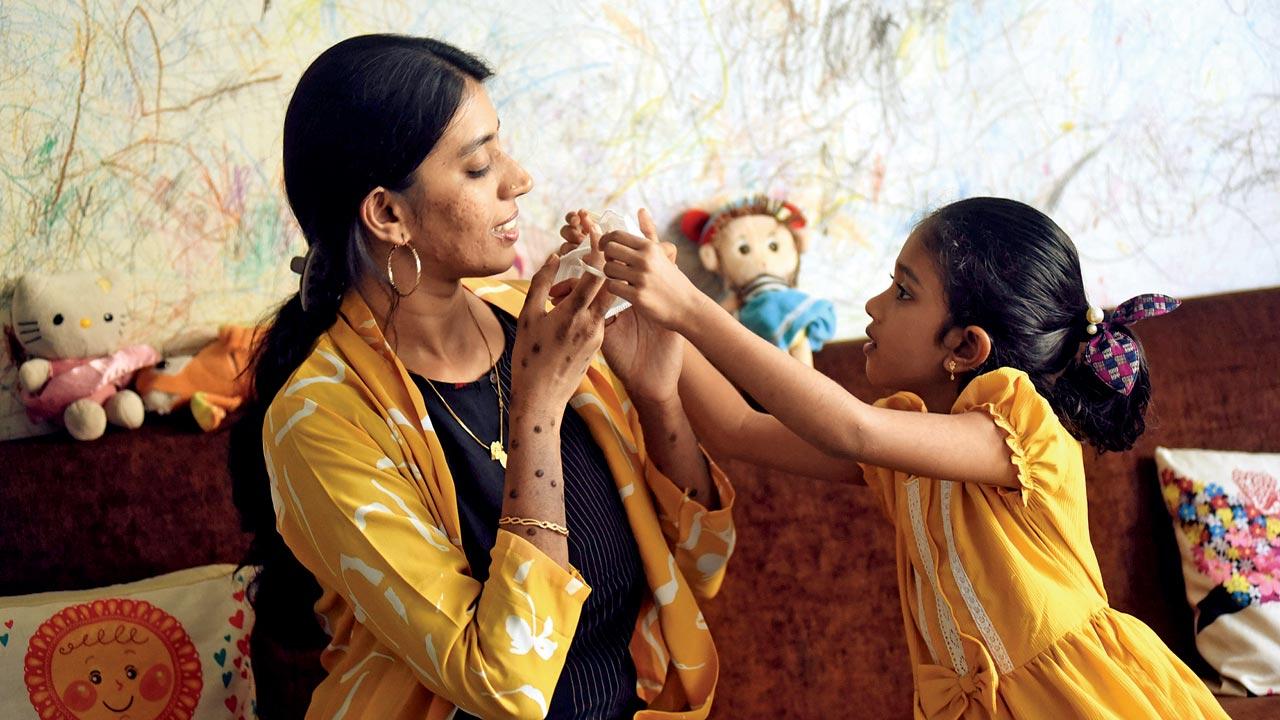 Sales professional Saranya Iyer, mother to five-year-old Meera, says she has been assured by her paediatrician that the COVID-19 vaccine will be like any other flu shot. Pic/Sameer Markande
COVID-19 vaccination for healthy individuals in any age group is a blunder, says Govindan, as their ingredients primarily remain unknown. And even in those with no immediate severe effects, long-term effects on menstrual and reproductive cycles are detected. Heart attacks and brain haemorrhages are also far too common, he says, many of which can be traced back to the blood clot issue of these adenovirus vaccines. "It's changing the genetic make-up. These vaccines are not your traditional vaccines. Their technology is different. If we are going to go ahead with vaccination for our children, we will be doing  irreparable damage to our population," feels the aggrieved father.
For Bhandup resident Saranya Iyer, however, getting her five-year-old vaccinated is top priority. Her daughter Meera doesn't understand or follow hygiene routines. "She knows that she has to wear masks and follow a sanitising routine when she goes out, but once she is with friends or at an event, she just forgets," exclaims her mother. Iyer, who is an educator and sales professional, has spoken to her paediatrician, and has been assured that the vaccine, when available, will be like any other flu shot. She  won't hesitate to get Meera vaccinated "because suffering from COVID-19 would be worse than suffering from any side effects."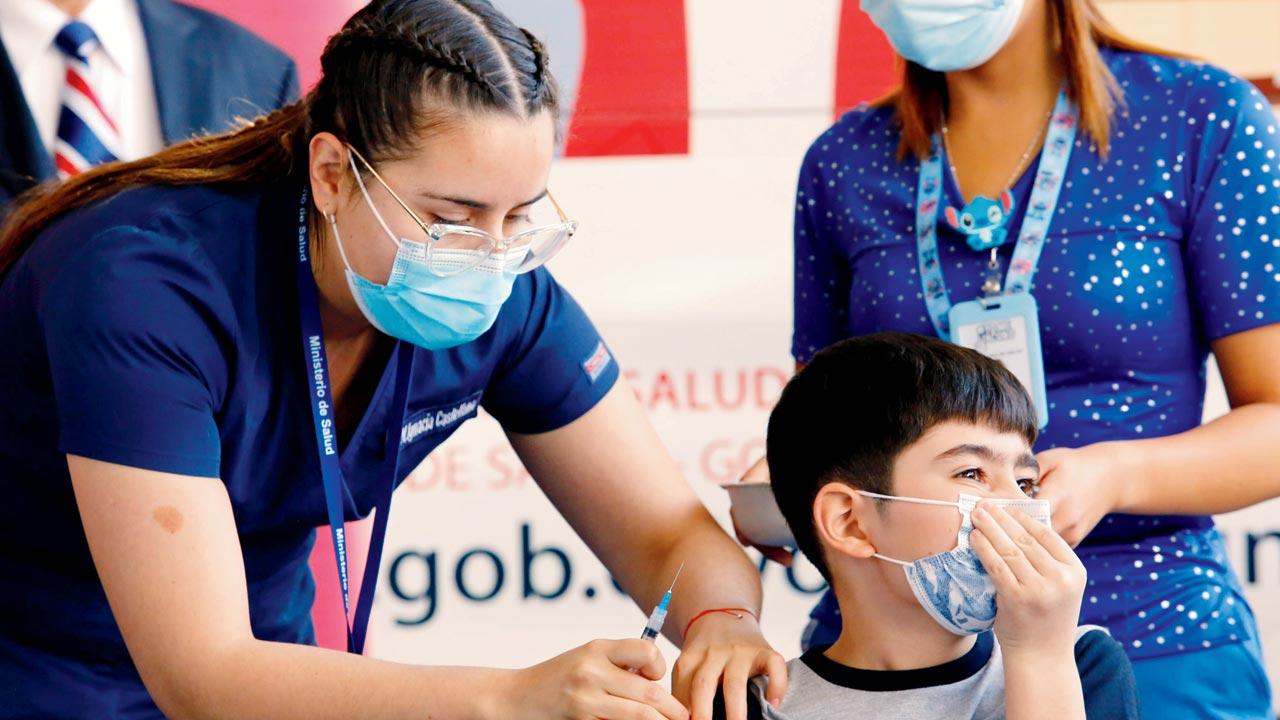 A health worker administers the first dose of Sinovac vaccine to a student as part of the immunisation plan against COVID-19 for children aged 6 to 11 at a school in Santiago, Chile. Pic/Getty Images
One of the main reasons driving the vaccination for young children at this stage feels Dr Giridara Gopal Parameswaran, epidemiologist and Postdoctoral Fellow at the Center for Disease Dynamics, Economics and Policy, "is their need to return to school, social interaction being key for emotional development especially for those in the lower classes". The pandemic has taken a toll on children's physical and mental health, and problems related to performances in schools, attention deficit and obesity are on the rise. "To come out of this, children need to go to schools, and for that vaccines are extremely important," notes Dr Jesal Sheth, senior consultant-paediatrician, Fortis Hospital Mulund. "There is a visible generation loss among students when they are unable to interact with their friends fearlessly. The closure of schools is affecting the overall development and routine of the kids," agrees Zeenat Syed, principal, Podar International School, Ambernath. "Getting vaccinated will help the kids overcome such issues, especially fighting back and returning to a normal life routine."
But apart from vaccination, other policies too need to be considered that keeps students and staff safe, feels Parameswaran. These include measures pertaining to attendance, social distancing, and hygiene, with reduction in class sizes, temperature and symptoms checks and legal enforcement of quarantine in cases of exposure among them.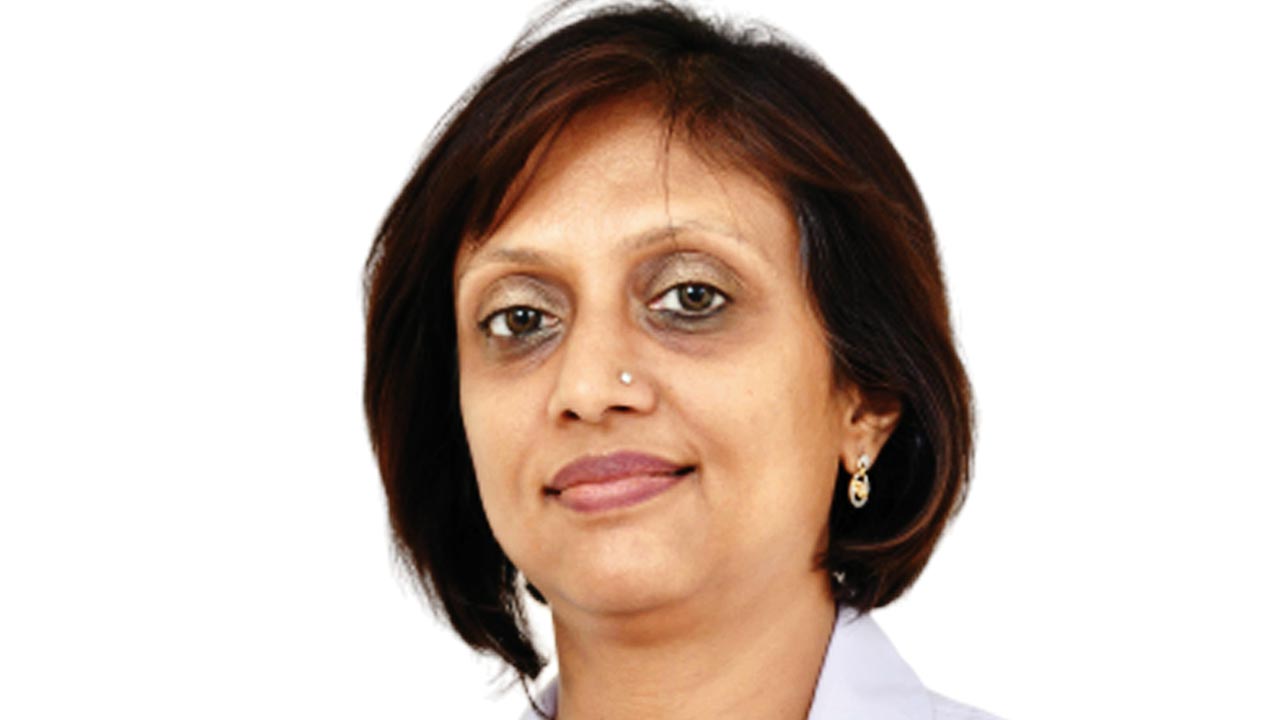 Dr Jesal Sheth
The results of the Phase 2 and Phase 3 trials are not available to the public; information on the safety and availability of the vaccines also need to be accessible on a public platform, says Dr Sheth, adding that the rollout will necessitate the presence of a special committee to make vaccines available based on risk stratification, age group and the need. "But, Covaxin has already proved safe in adults and we have been vaccinating for quite a few months without seeing serious side effects. We are hoping that this last quarter brings good news to start getting our children vaccinated."
 
The anticipated side effects—fevers, allergic reactions—are the ones expected of any vaccine and seen in adults as well, shares Dr Paritosh Baghel, senior consultant-internal medicine, SL Raheja Hospital, Mahim. The fear, however, he admits, stems from the fact that there have not been enough trials and that it is an emergency approved drug.  "COVID-19 is still an evolving disease and medical science doesn't know its entire effect, so the concern is around how much protective value the vaccines will bring. But it is clear from the adult vaccination programme that it has played an important role in preventing serious infections." He also points out that the fact that Covaxin is an inactivated whole virus vaccine, containing SARS-CoV-2 virion that has been chemically inactivated, meaning that it's a dead virus and can no longer infect or replicate in cells, but still stimulate a protective immune response, makes it a safer option. The immunity induced by Covaxin also covers more variants for the same reason, with the body developing antibodies for various antigens.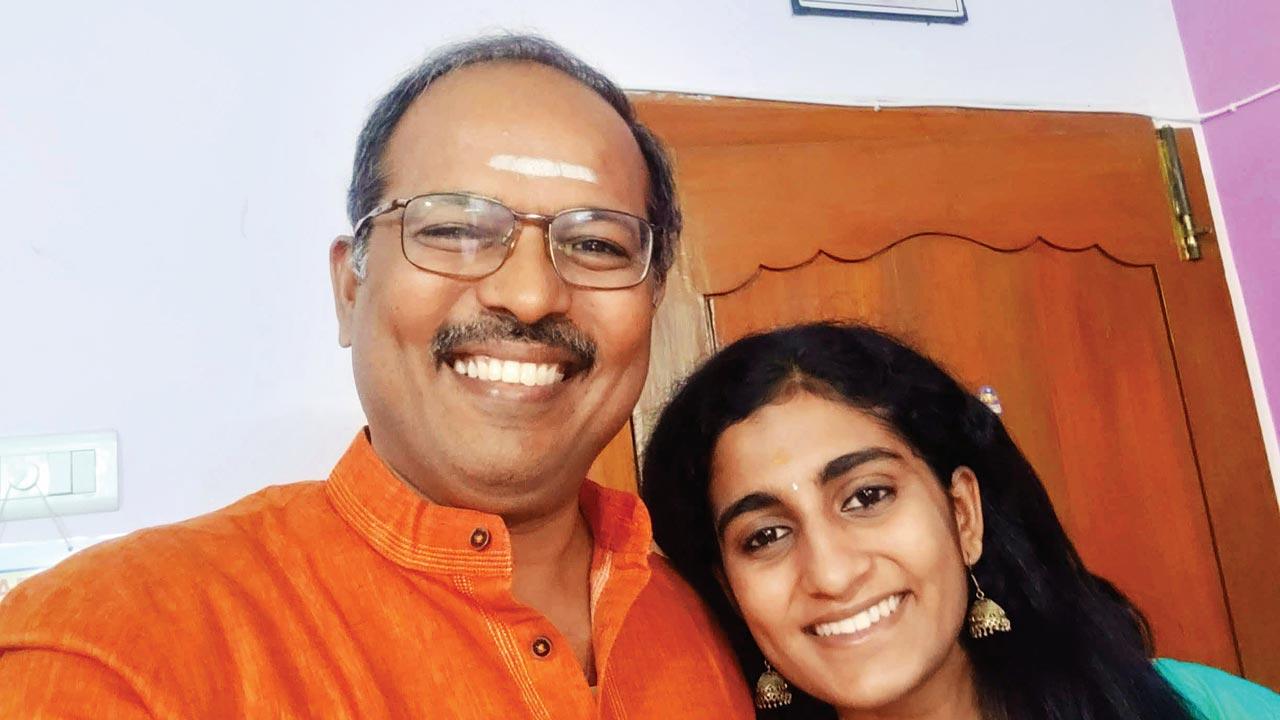 Venugopalan Govindan with his 20-year-old daughter Karunya, who passed away a month after getting her COVID-19 vaccination shot. She was diagnosed with Multisystem Inflammatory Syndrome in adults (MIS-A)
Mulund-based naturopath Nisha Koiri might disagree with this. She alludes to Professor at the Centre for Community Medicine in AIIMS Delhi Dr Sanjay K Rai's statement that there is no study yet to prove that vaccines will be beneficial for children. "The sero-survey done by ICMR stated almost 60 per cent children were infected with COVID-19. The death rate is two in a million in children, which is very low," Dr Rai said recently. Given then COVID-19's minimal effects on children, Koiri cautions parents against making lab rats out of them, citing insufficient clinical trials for the vaccine as well as the small number of children involved in them. "Kids need to play, exercise, and be in the sun. They don't need to wear masks and definitely don't need this vaccine. They should be in close proximity with other kids. That's the way you build more immunity," suggests Koiri, adding that masks are dangerous. "It's as good as smoking a cigarette because you are breathing in the carbon dioxide you exhale. If parents line up their kids for the vaccine, that will be causing the third wave, not Corona," she says. 
But while children may not be showing symptoms or may have mild ones, they may be carriers of infection, says Dr Dinesh Dodhi, who has been involved in the Covaxin trials for adults at JJ Hospital. "Until we cover the entire population, we will not be sure of COVID-19 getting controlled," he asserts.
Naturopath Nisha Koiri with her daughter Sanjana, 14. Koiri feels that kids should be in close proximity with each other to develop better immunity, and believes that they definitely don't need this vaccine. Pic/Sayyed Sameer Abedi
Dr Anita Mathew, infectious disease specialist at Fortis Hospital, Mulund, too points out that though most children have escaped the severity of the disease, as schools open up, more will be at risk. But the need, she suggests, is to look first at children, who are immunocompromised and more vulnerable. "Whether we need to vaccinate healthy children at this stage is not very clear," she says. "With those below 10, we have not seen major illness pertaining to COVID-19 and hence, whether we need to vaccinate all kids is unclear as we need more data," she says of the Hyderabad-based Bharat Biotech's Covaxin, which has been recommended for Emergency Use Authorisation (EUA) for 2 to 18-year-olds by the Subject Expert Committee (SEC) of the Central Drugs Standards Control Organisation (CDSCO).
Earlier this week, in an interview to The Quint, India's top virologist and member of the government's COVID-19 Working Group National Technical Advisory Group on Immunisation (NTAGI), Dr Gagandeep Kang also raised concerns related to data on the trials not being made available for scrutiny. Dr Kang also said she wasn't "sure yet if healthy children really need the COVID-19 vaccine." "[But] vaccinating children with comorbidities with an inactivated vaccine should be generally safe. The immune response may not be the best, but it will offer some protection," she added.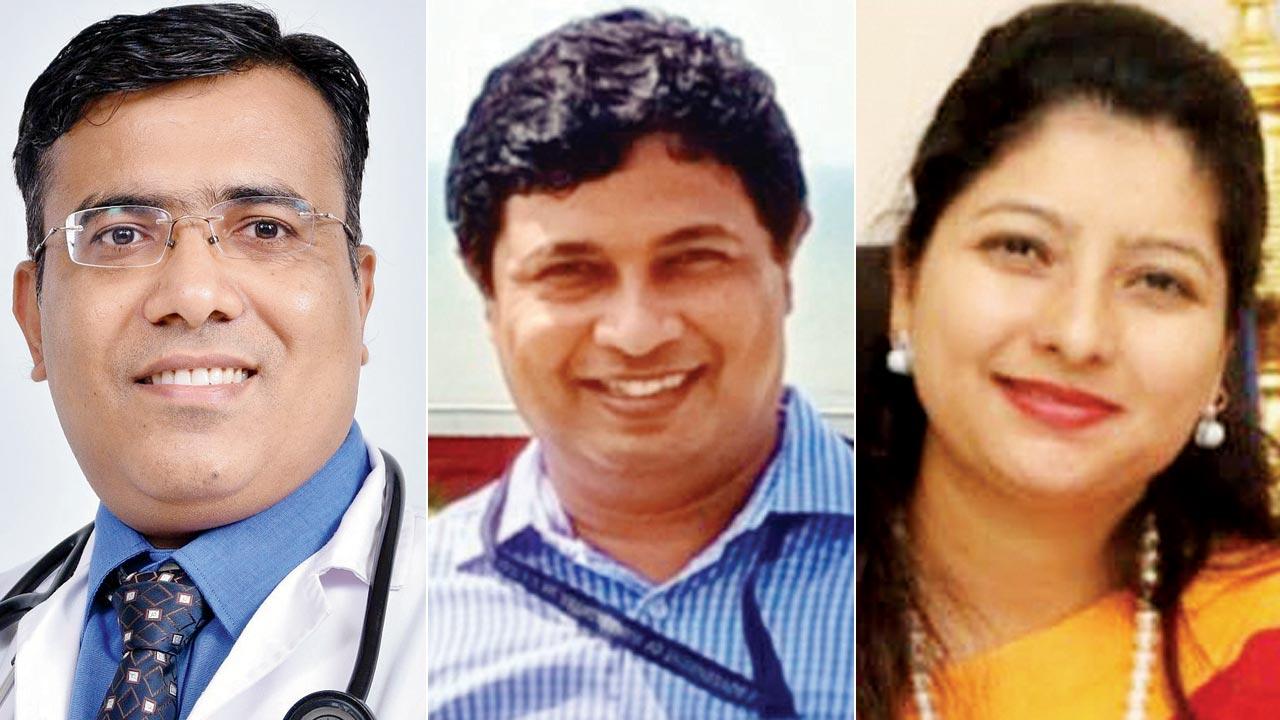 Dr Paritosh Baghel, Dr Dinesh Dhodi and Zeenat Syed

A mother of three based in the US also shared with mid-day how as soon as the FDA approved vaccination for 12 and above, she got in line to get her twins vaccinated. There are now rumours that by early November, approvals will come in for children from 5 through 11, at which point she will get her younger child vaccinated as well. She, however, shares how divisive the issue is in the US, with a significant portion of the population being anti-vax.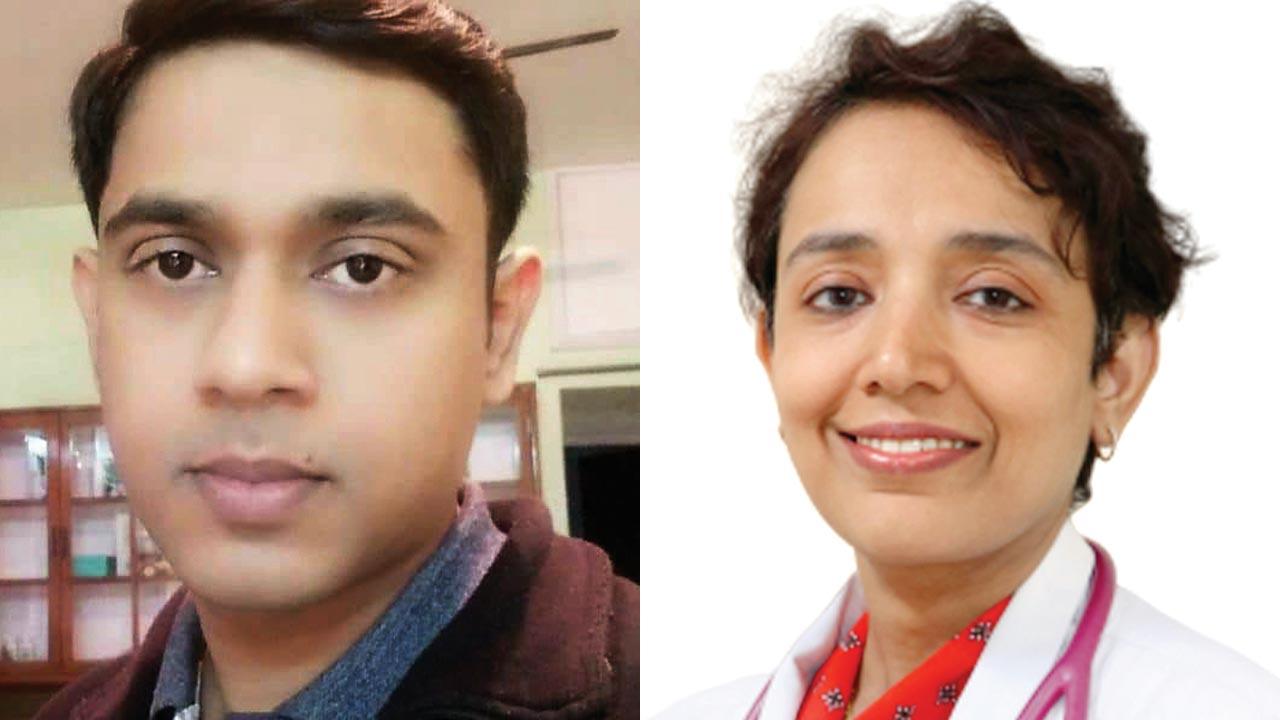 Dr Giridara Gopal Parameswaran and Dr Anita Mathew
So, how will vaccination and the reopening of schools factor into the possibility of a much-anticipated third wave? Three factors determine whether a wave is going to arrive, says Parameswaran—the virus, the population and the environment that is conducive for the virus to sustain. "In the second wave, Delta was rampant and caused mayhem in the country. Some places are close to 80 per cent seropositive, meaning they have antibodies against COVID-19. So, if Delta appears again, this eropositivity will be able to act on it." For a wave to happen, he says, the population's immunity collectively should fall. At the same time, the virus needs to be a new variant that is able to escape the already established immunity. A marked rise in social gatherings and festivities would be the third factor. "These predict the possibility of a third wave," he says, "not just children going to school."
50+ per cent
No. of kids aged 6-18 years who have antibodies, acc to ICMR's 4th National Serosurvey of July 2021