India's Thomas Cup victory was lauded, but it also highlighted that Mumbai, which was once the hub for shuttlers, has lost its charm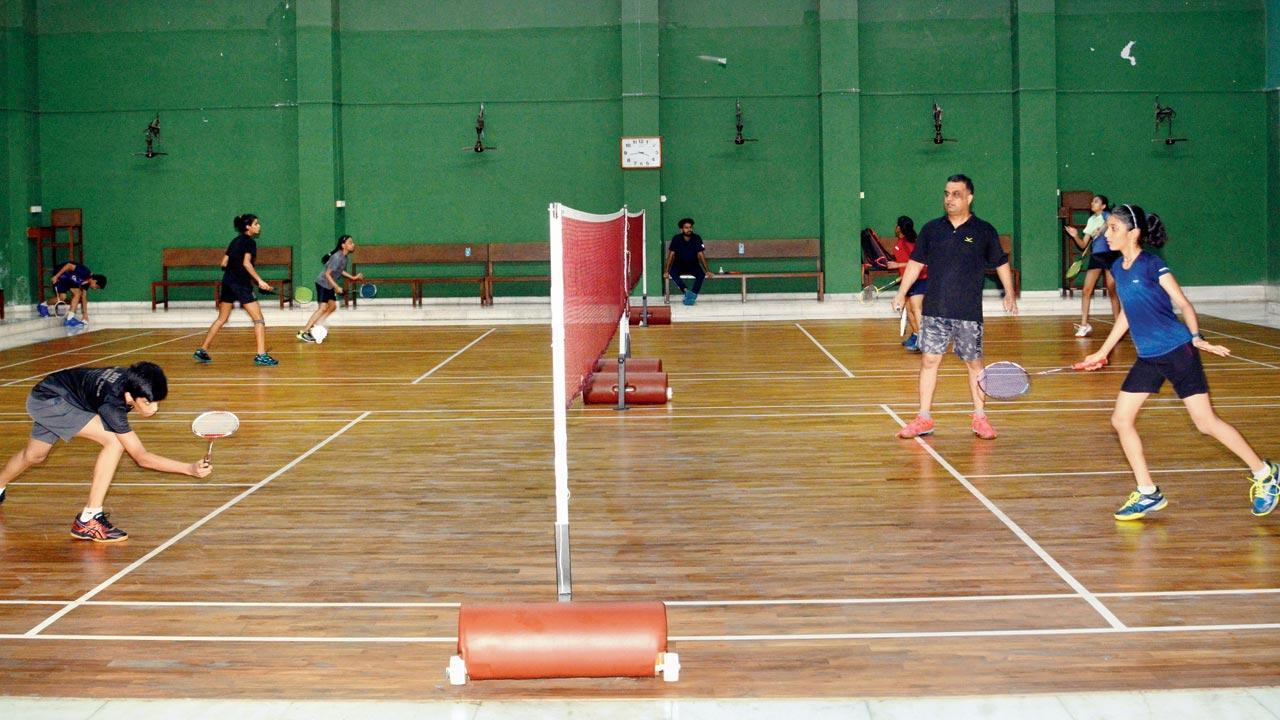 The city's lack of infrastructure has pushed many aspiring shuttlers to move to other cities that have better academies such as Hyderabad and Bengaluru. Pic/Satej Shinde
Last Sunday, India's men's badminton team created history by winning the Thomas Cup title for the first time ever. They beat 14-time champion Indonesia with a score of 3-0 at the finals in Bangkok. World Championships bronze-medallist Lakshya Sen, doubles players Satwiksairaj Rankireddy and Chirag Shetty, and world championships silver medallist Kidambi Srikanth spearheaded this victory.
"The boys had a very strong team this time, and they were keener on winning. They really wanted it, and it showed," says Simran Singhi, who was part of the Indian women's team for the Uber Cup 2022 and ranks No 1 in the Senior Women's Doubles category.
The reason for this rapport, according to Olympic Gold Quest (OGQ)-certified Manish Hadkar, Head Coach at Global Badminton Academy (Virar), could be that most of the men train at the Badminton Association of India's national centre in Hyderabad. "Women hardly play in Hyderabad," he says. "Most players from the team had trained in different states, not training together."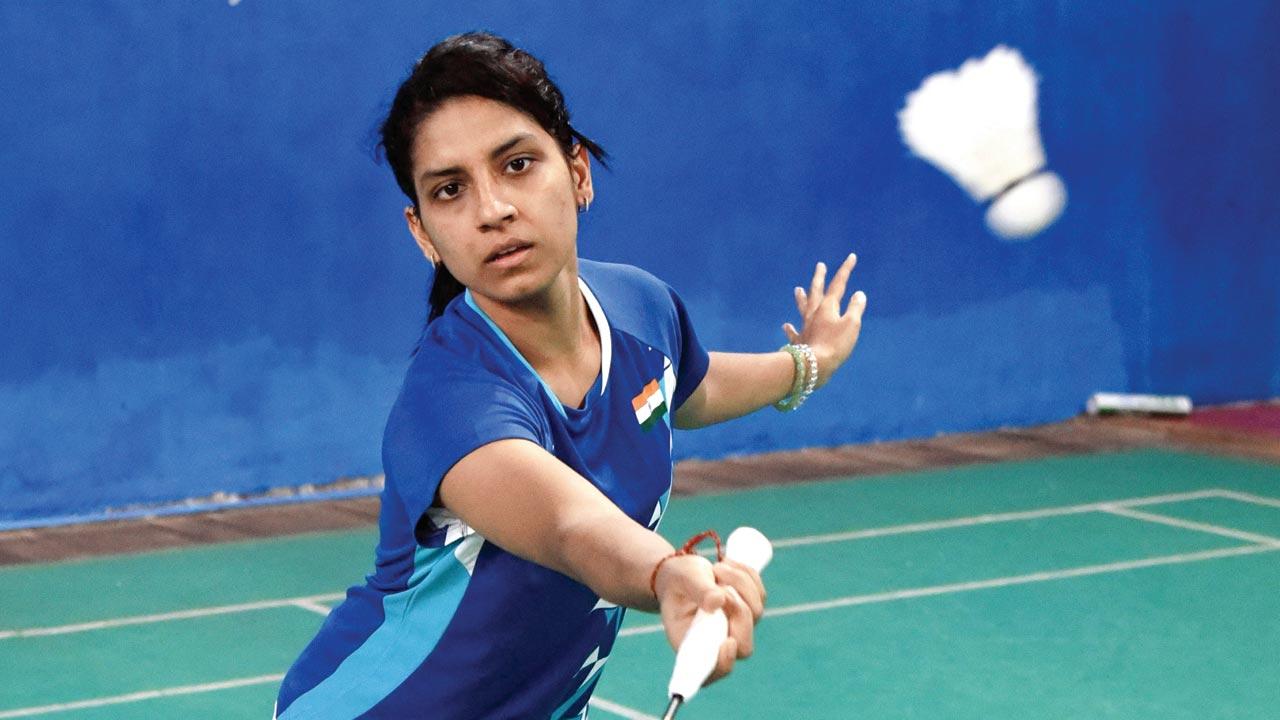 Simran Singhi, part of the team for Uber Cup 2022, says that there was some bonding, but most players were new, which made it difficult for them to jam as well as the men's team. Pic/Sameer Markande
Singhi confesses that not training together and the lack of comfort level affected her performance. "My original partner was Ritika Thakkar," she recalls, "and we had partnered for 10 years. But they [the coaches] felt that I would combine better with Shruti Mishra.  That was a bit challenging." She used to train at the Goregaon Sports Club, but has moved to Hyderabad where she trains under an Indonesian coach, Yonanthan Dasuki. However, whenever in the city, she finds herself going back to her old courts. Her reason to move to Hyderabad was: "There are no players in Mumbai to play against. There are good coaches, but you need someone to play against,  and we don't have players or a certain level in Mumbai." 
Aalisha Naik, who represented Maharashtra in the 2018 Nationals, also moved to Hyderabad earlier this month. She felt that the city did not have enough women players. Her training at Goregaon Sports Club, under Hadkar and Uday Pawar, was productive but the duration was short. "I would practise for three hours because of the restricting timings," says the 15-year-old, "when everyone else in the country was playing for around eight hours every day. I was missing out on five hours, that's why I moved. This is a government facility [in Hyderabad], so I can practice more. Everyone here plays at the national level, there are more practice sessions."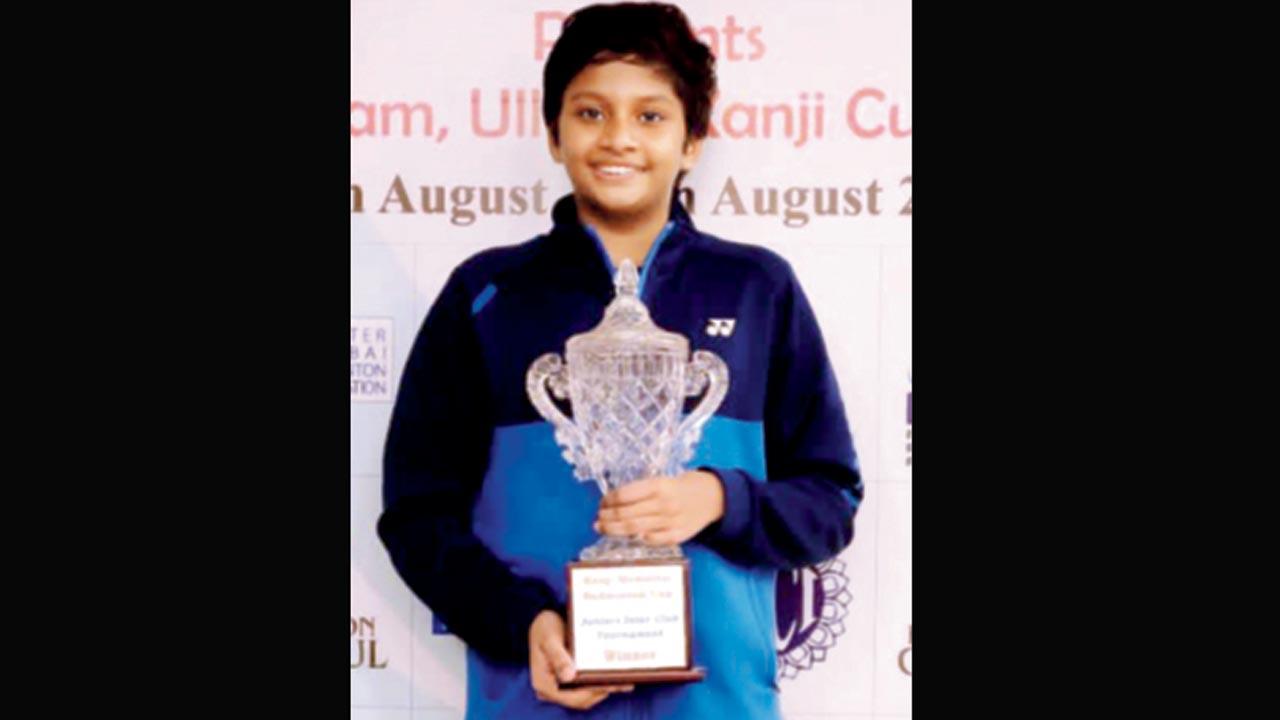 Coaches in the city collectively believe that the lack of infrastructure, in terms of court availability, pushes more and more young players to move away. "Mumbai," says Uday Pawar (an Asian Games medallist), "was considered the nursery of Indian badminton 40-50 years ago. That was because of the facilities provided by clubs; the rest of the country lacked their quality. But the infrastructure in Mumbai has not improved at all for indoor sports over the years, while cities such as Hyderabad, Bengaluru, Delhi, Assam, Kerala, and Haryana have huge stadiums and courts." 
Jitesh Padukone, Founder and Head coach of Padukone Shuttlers' Academy points out that the kind of environment that is created attributes to the failure and/or success of athelets. This can be seen in larger academies in Hyderabad and Bengaluru that have courts easily available. "Mumbai has a lot of talent but not enough courts for public access," he rues. "The city has gymkhanas and clubs that require an expensive membership for access." The city requires more clubs with courts in all parts. "The goal of an academy, as opposed to a club or gymkhana, is totally different. In my academy, the courts are not accessible for 24 hours even to me for coaching. The morning hours (6 am to10 am) and prime time in the evening are booked by members. The only time we get in is between 3 pm to 6.30 pm. Clubs don't focus on promoting a particular sport like badminton, as it has to nurture other facilities too."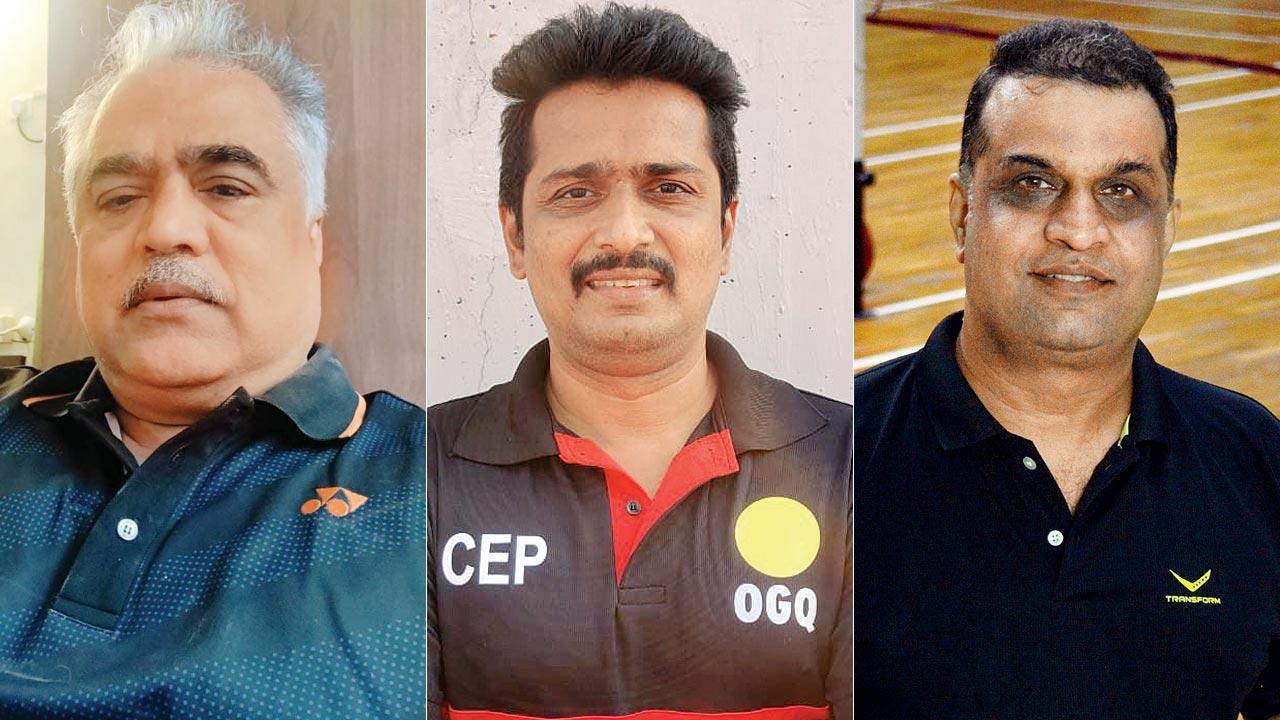 Uday Pawar, Manish Hadkar and Jitesh Padukone
Unlike Mumbai, where the number of courts per club is one or two, other cities have a multitude as their focus is purely on the sport. Pawar feels that since the facilities are few, the cost of playing is rising. 
To improve the infrastructure in the city, he urges the government to take action. "There is a lot of talent but where can they play, unless they are a member of a private club?" he asks. "Providing facilities is very important and that is up to the state government to ensure that the right infrastructure is available." 
He is cognizant of how difficult it would be for a pre-teen player to move to a different state, in a different part of the country to train in a particular academy. Parents are also hesitant about sending their children, not only because their education suffers but also due to socio-cultural gaps. He gives the example of bronze medallist Lakshya Sen, who is from Dehradun but trains in Bengaluru. "The [National Badminton] Association should create national training centres all over the country so that talent can be nurtured," he says. "If there is an academy in every zone, younger players can go to the academy closest to them and get better training." Pawar concludes.  
Another hurdle pointed out by Pullela Gopichand, Chief National Coach for the Indian Badminton Team was team spirit. He lauded the men's team work and bonding, and said these qualities were missing in the women's team. "They would play their own matches and not care for the rest of the team," he wrote in an opinion piece in a national daily newspaper. "Saina and Sindhu didn't take the team along. We should have built that culture at the Uber Cup. That's the difference between bronze and gold."
Pawar, a Thomas Cupper (Former Senior National Coach) who trained Chirag Shetty, in response to Gopichand's statement, felt that it was Gopichand's responsibility as chief coach to nurture team spirit, bonding and understanding. Giving the example of doubles pair Shetty and Rankireddy, Pawar says, "Their coach had to ensure that they were playing their best. This kind of team spirit starts with the coach. The players need to accept the fact that in team events we will all win together and we will all lose together." Hadkar also agrees that the role of the coach is to ensure team support and that the players are relaxed. 
Padukone holds that since badminton is an individual sport, players are always competitors even when they play with each other. "For example, the top women players never practiced together. They always trained separately and had different coaches," he says. He believes that all players in the team should practise under one roof for at least three months before tournaments such as the Uber Cup. "I had a similar situation in my academy where two good shuttlers avoid playing with each other because they are rivals," says Padukone. "They fear that the other will study the game and don't want to show their skill and talent. But in the long run, it really does not help; they need to play with each other."
Pawar thinks that players must meet and practice prior to team events so that they can boost morale and support each other. "This nudge must come from the senior members of the team and the coaches," he says. According to him, a good coach builds rapport among team members by talking to them individually, apart from talking to them collectively, as done during the Thomas Cup.
Singhi, who joined the Indian team for the first time for the Uber Cup, recalls: "It was not only the first Uber cup for most of us, but also the first time we were playing together. Our team wasn't as strong as we were new.  Sindhu didi took us to dinner, spoke to us, motivated us." She admitted that they learned a lot from the boys' team. "We cheered [our team members]," recalls the 20-year-old international player, "but they [the men] did it more. They were more united than us and spent all their time together, from practice sessions to breakfast to lunch… Their team was also very strong; it had that junoon."