Mixed Martial Arts' latest champion, Krishna Shroff, says it's now part of her everyday life after the launch of family's gym chain coincided with her physical transformation.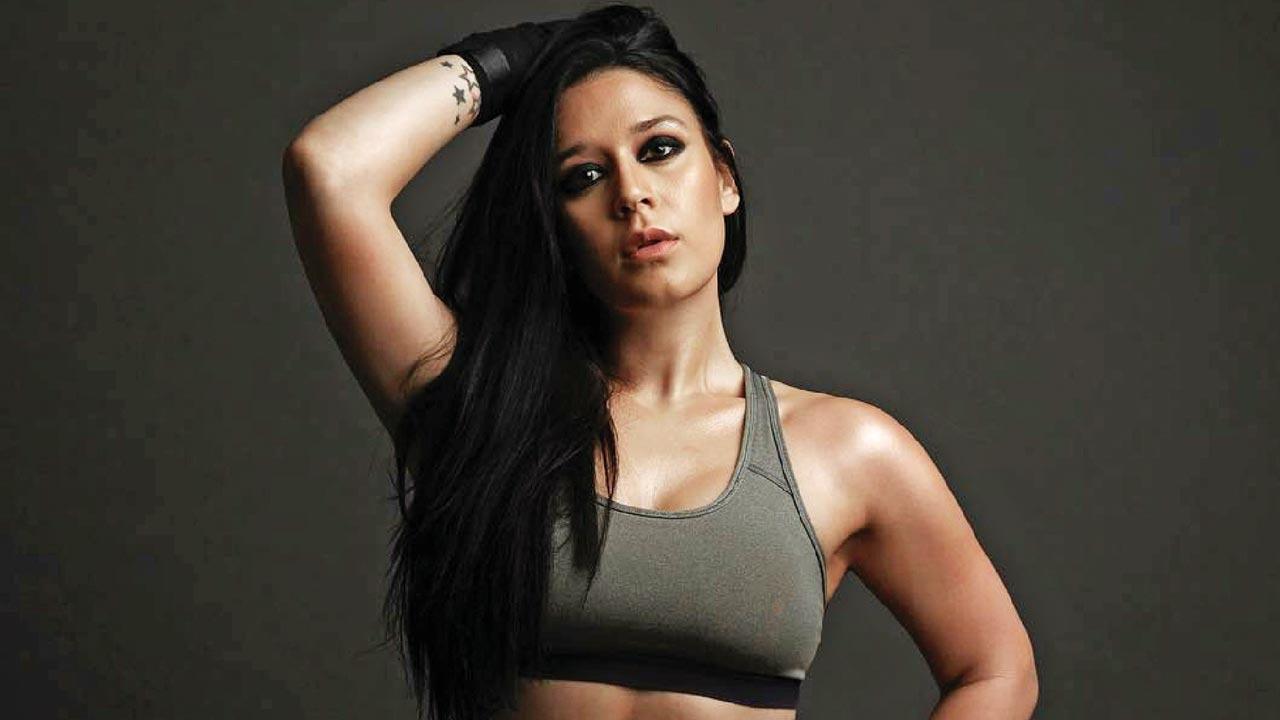 Krishna Shroff
Krishna Shroff, 28, works out twice a day if she can muster up the energy. "And I always do seem to have the energy," she quips. 
Her day starts at the gym, where she works out for two hours either doing strength training or practising MMA (Mixed Martial Arts). The evenings are reserved for cardio exercises like boxing. It's no surprise then that she has been looking the way she does, showing off her chiselled abs during heavy lifting in the pictures that populate her Instagram account. 
ADVERTISEMENT
Shroff may not be an actor like her father ('90s hero Jackie Shroff) and brother (action star Tiger Shroff), but she is quite comfortable in the spotlight as she basks in the love of 945k followers. 
This, she says, is the result of gruelling discipline. "I was an overweight teenager, and kids are cruel, aren't they? That stayed with me. At 23, I decided I needed to transform myself. So now, in a way, I am my own inspiration. Once I started off on my fitness journey, it has not just been about a new found confidence in who I am, but also about the focus and calm it has brought to my life. I am now okay with missing out on a boozy brunch or a Saturday night out, just so that I can work out the next day." 
Her fitness ambitions extend beyond herself. Her entrepreneurial venture with Tiger and mother Ayesha, MMA Matrix,  a brand of gyms, launched its newest franchise in Lucknow. "We have managed this in the middle of the pandemic, when gyms have been hard hit. I think people believe in our vision. We have believed in my dreams so deeply, that everyone around us can see it's going to work," she says. 
Shroff's first brush with MMA was when she saw a fight in Delhi, and admits to getting caught up in the adrenaline. What drew her to the sport was the ability of its practitioners to play with mental strength. "Tiger co-owned a team in a [MMA] league and when I saw the live fight, I was blown away. What a rush! I wondered how the guys in the cage would be feeling. The dream now is to watch an Ultimate Fighting Championship fight internationally." 
Shroff with Alan Fernandes, coach and Operations Head at MMA Matrix
When they launched in 2018, Shroff says they grappled with lack of exposure. Across the world, it may be the fastest growing sport, but here in India, awareness was yet to catch up. "People look at it and think it's a blood sport. The first thing they teach you in MMA is respect. Ever since I started practising, it's been empowering. As women, it's so important to be aware of self-defence." 
Shroff has negotiated messages from fans about women losing their oomph value if they lift dead weight. But she thinks, the tide is gradually turning. "I used to get that [reactions] a lot in the beginning. But now, I think most people will agree that being strong  is sexy. A lot of my women followers tell me that they are inspired by my transformation, and my body. It's no longer about being skinny—all kinds of body types are acceptable, and that's great."
Having said that, she doesn't mince words when she admits that it's tough for a woman to pursue physical strength because of how her body is built biologically. The bloat is real, she laughs. No one seems to 'see it'. "It's a mental thing!" she says about how her body transforms during menstruation. And once fitness becomes part of your lifestyle, you learn to dive into cravings, but with conditions." You can stop at one cookie, is how she puts it. 
Practice what she preaches 
Portion control. Give in to cravings every now and then, but control the quantity of what you eat 
Consistency. Keep going, don't stop and one day, the results will suddenly show. 
Think positively about your body. Your body feels what you say and think about it. So, be grateful for it. It will blossom.