In her autobiography, Hyderabad's favourite girl reveals the rigour needed on and off court to be a great player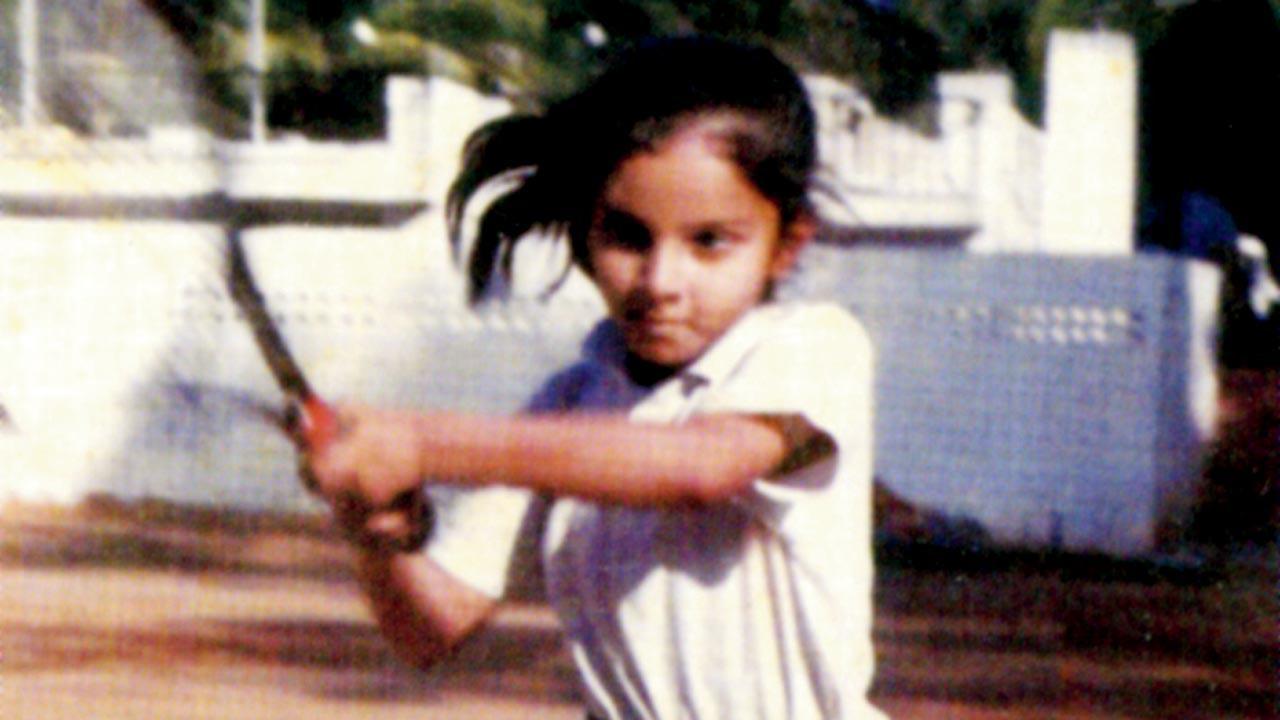 Seven-year-old Sania Mirza practising on a clay court in Hyderabad, in one of the many tennis attires put together by her mother at home
It was a sunny, breezy Hyderabad afternoon. I was home after having done a few interviews. That seemed to be all I was doing every time I came back from a tennis tour. The Australian Open, winning the Hyderabad title, the victory over [Svetlana] Kuznetsova in Dubai, breaking into the top-50, then the US Open fourth round, all of it was keeping me in the media spotlight. I enjoyed it, but I also found it extremely exhausting.
I went up to my room on the second floor of our house, hoping to catch 20 minutes to just be with myself until lunchtime. I locked the door and crashed on the bed. Just then, my agent and my mother started knocking incessantly on my door. Initially I tried to ignore their calls, but they would not relent. My mom shouted from behind the door, 'Sania, open up! Come down. The photographer is waiting for you!'
ADVERTISEMENT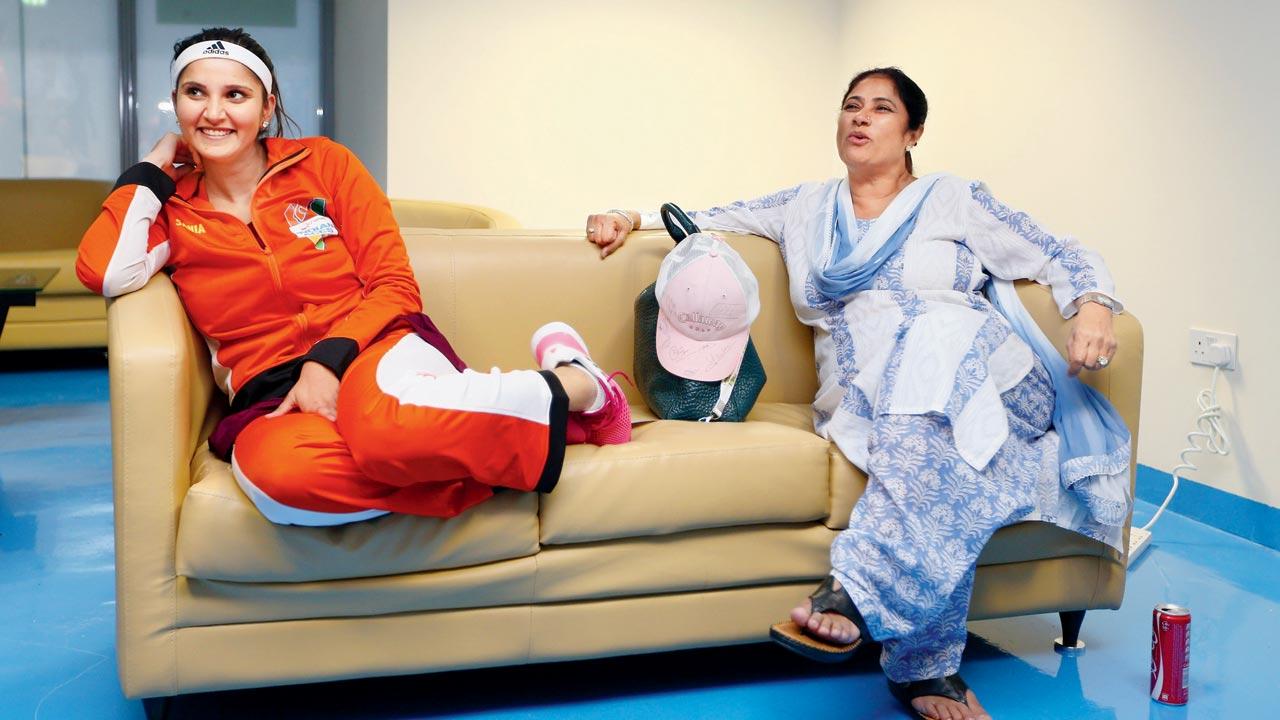 Mirza relaxes in the player lounge before her team's match against the Manila Mavericks during the Coca-Cola International Premier Tennis League fourth leg at the Hamdan Sports Complex, December 12, 2014, in Dubai . Pic/Getty Images
In that moment I felt as though I'd had enough. I just couldn't take it anymore. I started bawling, crying my eyes out like a child. I was tired. I wanted a few minutes alone without having to make small talk with strangers or answering a journalist's questions or looking into a camera. I did not have the energy to fake a smile anymore, to strike a pose or get any make-up done. I had not slept properly in days. All I was doing was answering phone calls—from the media or from my managers. Fame had brought me many pages in the newspapers, many hours on TV channels, and also many sponsorship deals and contracts. But I just wanted a few minutes to relax. Tired to the bone, I had completely forgotten that I had given time for a photoshoot for a magazine. I don't want to do the shoot; I shouted as I buried my face in my pillow.
I lay there crying for a good ten minutes. My family and my agent continued knocking on the door, calling out to me desperately. How can you do this? Sania, he has a flight to catch. Come out; my mother said, trying to coax me into opening the door.
Finally, when I had wept the exhaustion out of me, I felt better again. I knew I could not let the photographer wait any longer or avoid doing the photoshoot with him. It had been planned in advance and I had agreed to the time slot. I collected myself and went downstairs.
When I finished the shoot, I was rather pleased with the results. It was done on the balcony of our little garden which offered a wonderful view of my city, with the Charminar—the jewel of Hyderabad—and the Golconda Fort on the horizon.
A few days later, that picture of me adorned a full page of Time magazine, which did a special cover story on me. I had been chosen as one of the Asian heroes of 2005.
Excerpted with permission from the book, Sania Mirza: Ace Against Odds, published by Harper Sport
"Exciting news! Mid-day is now on WhatsApp Channels

Subscribe today by clicking the link and stay updated with the latest news!"
Click here!