The global and domestic layoffs in the tech and startup industry might have left thousands of Indian professionals out of jobs, but entrepreneurs and venture fund capitalists who are looking at this as a cleansing process, say there's a lot to gain now more than ever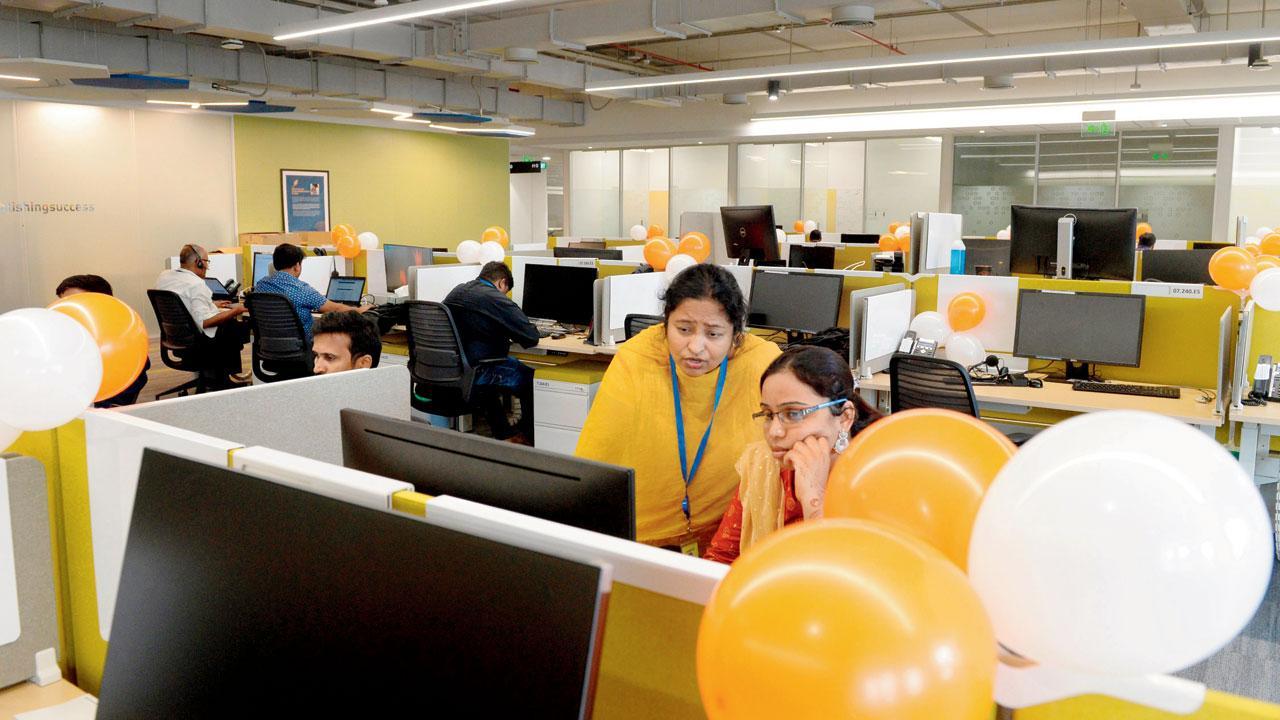 Employees gather at a computer terminal of the newly-inaugurated Amazon office in Hyderabad in this file photo. The multinational technology company announced that it would be laying off close to 18,000 employees globally, including many in India, starting January 18. Amazon CEO Andy Jassy said in his note that annual planning "has been more difficult given the uncertain economy and that we've hired rapidly over the last several years". According to reports, the cuts amount to six per cent of Amazon's roughly 3,00,000-person corporate workforce. Pic/Getty Images
The signs were always there," Sutapa Singha tells us over a call from Delhi, "but this came like a bolt out of the blue." The 35-year-old was among the employees laid-off from the Google and Twitter-backed social media startup ShareChat, on January 16. "We had no intimation," recalls Singha, a former journalist, who recently moved from Mumbai to the capital with her husband. "When I logged into my system that Monday morning, I wasn't able to access it. I realised something was amiss. When I checked one of the office WhatsApp chat groups, I figured that there had been a layoff. The termination letter was already waiting in my inbox." It's been two weeks, and the news is yet to sink in.
"We were led to believe that everything was okay. Except that during the last townhall meeting in November, we were told that one of our benefits, a Zomato coupon that we used daily, was being discontinued. The reason given was that since the economy was bouncing back, we could now buy our own food. We didn't think it spelled trouble," recalls Singha, who worked in the social commerce strategy team of the startup. A few weeks later, in December, techcrunch.com reported that ShareChat, owned by Bengaluru- based Mohalla Tech Pvt Ltd., was shutting down its fantasy sports platform Jeet11, and sacking five per cent of its employees. This month, it sacked 20 per cent of its staff. "It's not like the company was absolutely ruthless," she adds. "We were given a month's paid leave, and our medical insurance, we were told, would be valid till until May. Apart from creating a support group, the ShareChat's HR team has also been following up with us, calling and asking if we need any assistance."
ADVERTISEMENT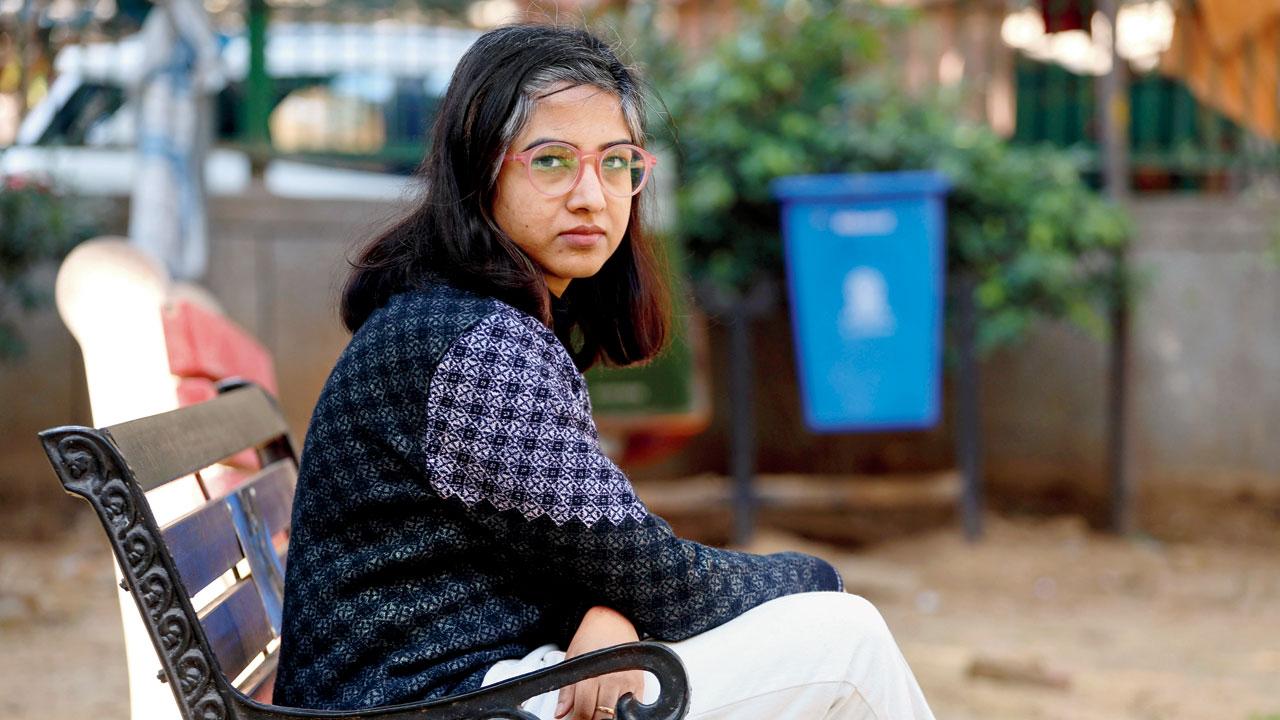 Sutapa Singha, who worked in the social commerce strategy team of short video-sharing platform ShareChat, was among the 20 per cent workforce laid-off by the organisation. The company, she says, hadn't intimated them about it. Pic/Nishad Alam
This is not the first time that Singha has been a victim of layoffs. The last time was in 2020, when TikTok was abruptly banned in India, following a political standoff with China. Its parent company ByteDance, where Singha worked, pulled down the shutters soon after. "But at the time, I got a job within a week," she remembers. With 13 years of experience, in the current economic scenario at least, a good role with a salary package matching her last job might be hard to come by. Singha, whose LinkedIn profile picture now carries the #OpentoWork badge, one that's being worn by lakhs of employees laid-off globally, is however hopeful. "At least I know that I'm not alone."     
Global layoffs have hit and how. Over the last few weeks, social media timelines are inundated with stories of employees being shown the door. According to layoffstracker.com, globally, around 1,00,673 people across 211 companies have lost their jobs this month, with Meta leading the pack at 11,000-plus layoffs. In India, inc42.com reported that so far 20,484 employees had been laid off by 67 startups, including unicorns Chargebee, Cars24, LEAD, Ola, OYO, Meesho, MPL, Innovaccer and Udaan, cutting staff. This might sound like the death knell for India's startup ecosystem, but entrepreneurs, and venture capitalists are seeing this as a window of opportunity for the country's enormous talent, which has for the last two years been grappling with unemployment woes—of the total labour force of 435 million in India in 2021-22, 33 million (which is 7.5 per cent) were unemployed.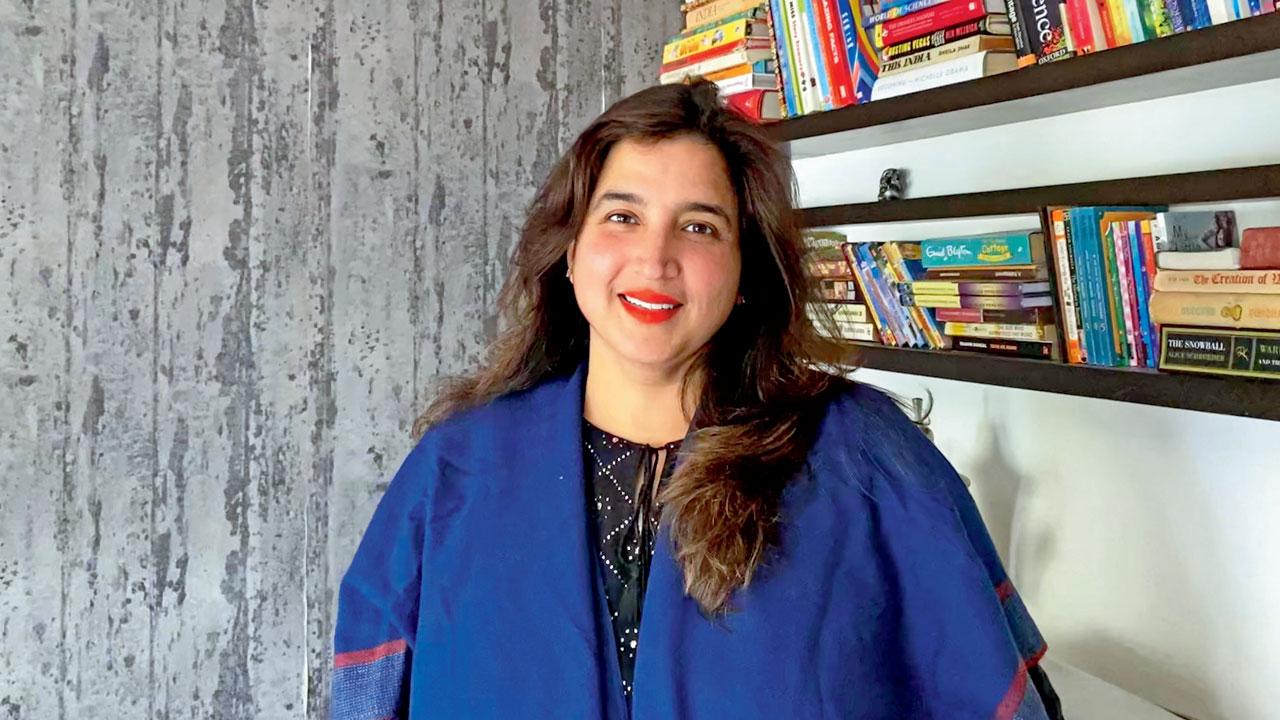 Nandini Tandon, co-founder and chief people officer of Indusface, says the upsurge in hiring and absurdly fat salary packages and hikes being doled out during the pandemic, forced companies to rethink their business models
What is important to understand, say experts, is that the layoffs across big tech and startups are broadly part of a larger, ongoing trend. And trends don't last too long. "The digital boom during 2020 and 2021 led many tech companies to overinvest, hiring more people than required. As the market started correcting in 2022, many firms realised that they may have over-budgeted. In the middle of last year, several big tech firms started making cost corrections that they were thinking of working on earlier. They may have also delayed certain projects, bringing down their cost substantially," says Vikram Gupta, founder and managing partner, IvyCap Ventures, a fund that invests through the alumni ecosystems. Nandini Tandon, co-founder and chief people officer of Indusface, a leading application security SaaS company which secures critical web, mobile and API applications, says in this environment over-hiring, and giving fat salaries and hikes, no longer seemed feasible. "Reality hit. Companies had to figure out how to balance revenue versus expense."
A similar turn of events was witnessed in the startup ecosystem. Sajith Pai, director, Blume Ventures, an early stage venture fund that backs startups with both funding and active mentoring, says that "many growth-stage firms across India and the world benefited from the buoyant venture and capital market during the pandemic years, and were able to raise large amounts of capital". "This of course, led to a bump up in valuation, and given that incoming investors want to see faster growth and future markups in valuation, the startups invested this capital in growth leading to hiring across their core operations as well as several new projects. Now that it's not easy to raise growth capital at larger mark-ups, these startups have started rethinking their ambitious growth plans, focusing on the core business, and reigning in their expenses, which is why you are seeing job cuts."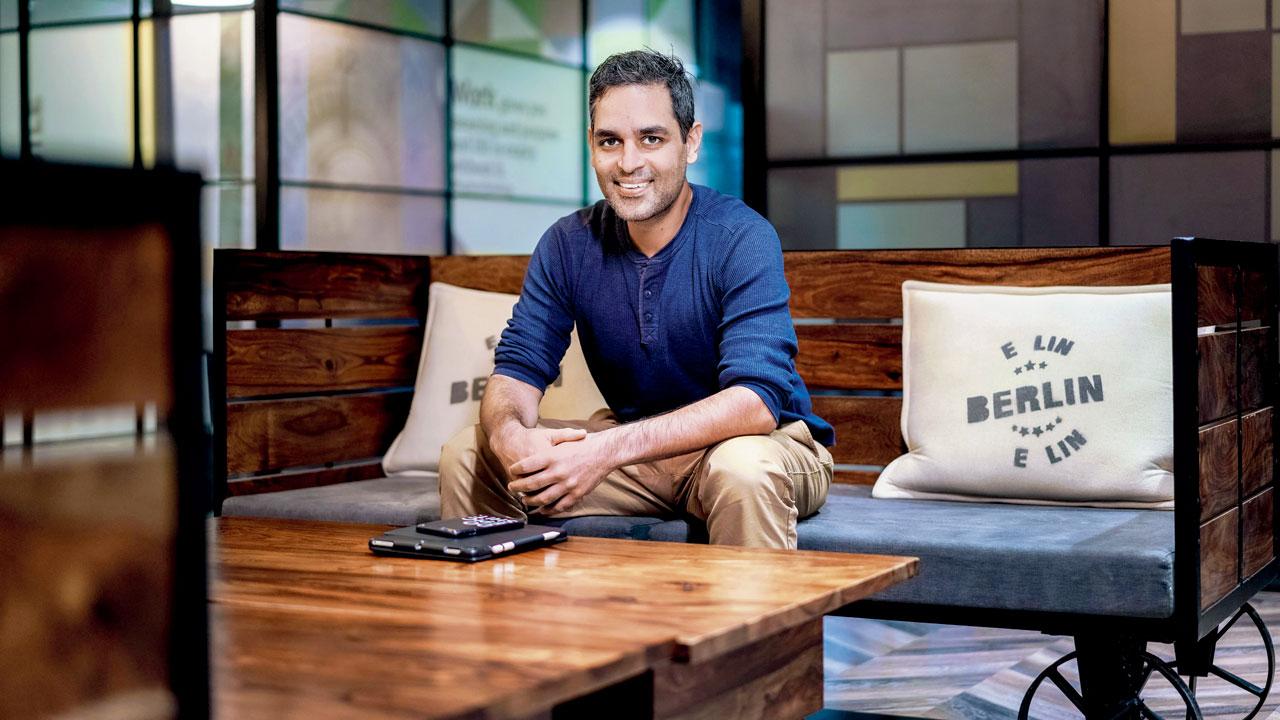 Ankur Warikoo, co-founder of nearbuy.com, believes that this is the first time in over a decade that the startup industry in India is witnessing a recessionary pressure. "The focus is now going to be on profitability, sustainable growth and cost cutting," he thinks
Are Indian entrepreneur feeling the heat? "One hundred per cent, and they ought to," says Ankur Warikoo, bestselling author, entrepreneur and co-founder of nearbuy.com, which offers tech-driven solutions for lifestyle needs. "We haven't felt this recessionary pressure for the last 10 odd years. The cycle that the startup industry in India has witnessed during this time, has been only in one direction, and that is upwards. There have of course, been a few hiccups here and there, but nothing as dramatic as what it is today."
Navi Mumbai-based Ronak Rajan is the founder of NovaVente, a bootstrapped company that specialises in B2B technology sales. The company has been partnering with several technology firms to offer sales as a managed service (SaaMS). Rajan has been closely following the layoff scene in India and outside. Around three months ago, when news of tech firms downsizing started trickling in, he put out a post on LinkedIn, asking young and aspiring inside sales and business development executives to apply for the company's Asia, Europe and US operations. "Being bootstrapped and also profitable, means that we can either hire aggressively or go slow on hiring without impacting the business as such. But this global crunch has inadvertently worked in our favour," he says, explaining, "Initially, I wouldn't get enough response to openings in the company on social media, because the biggest companies were hiring against me. Now, [because of the large talent pool available], a lot of candidates are gravitating towards us. I wouldn't see my company as being huge enough for a TCS employee to jump through, but that's happening now. People are looking for a company that can offer stability more than anything."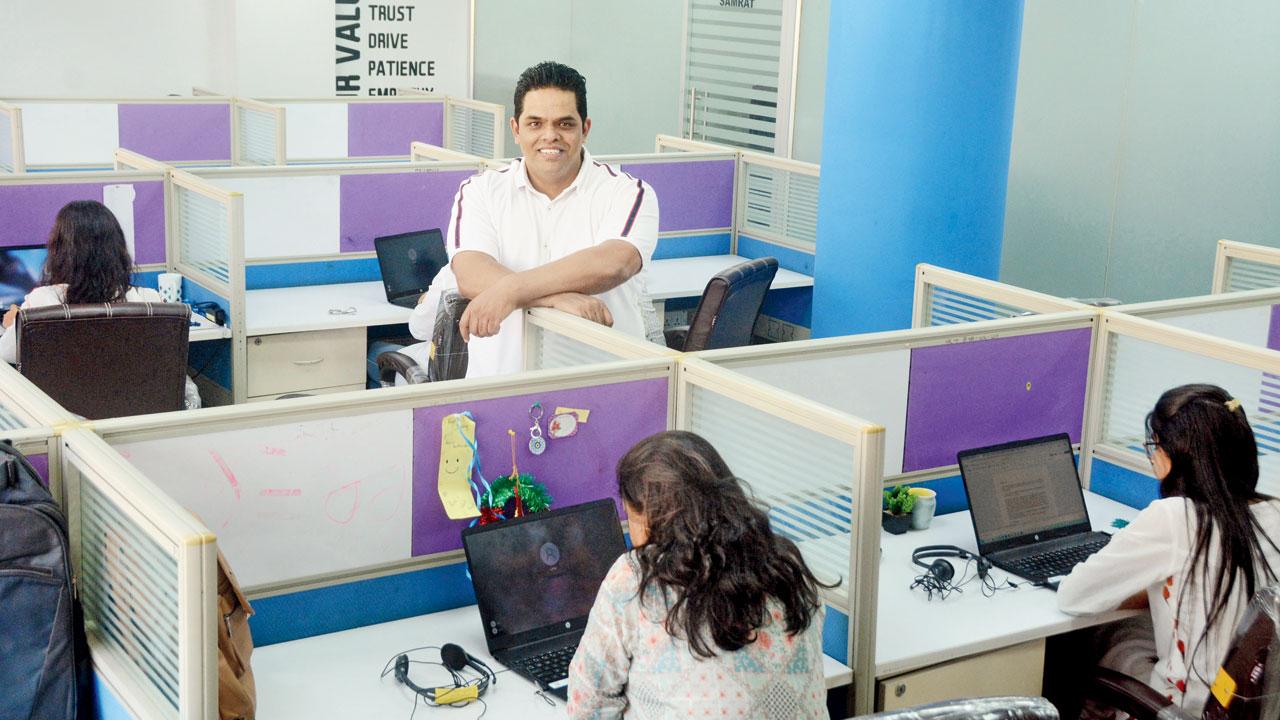 Ronak Rajan, founder of NovaVente, a bootstrapped company that specialises in B2B technology sales, says that over the last few weeks a lot of candidates have gravitated towards his organisation. "People are looking for a company that can offer stability more than anything." Pic/Satej Shinde
What he doesn't subscribe to is over-hiring. He cites the example of Sequoia-backed GoMechanic, which was reported to have cut 70 per cent jobs amid "grave errors in financial reporting". "How do you have the confidence of hiring seven, when you require just one person?" he asks. "You only do that when you are showing things up, or aiming for a sale. But when such financial frauds inundate the market, it creates a ripple effect. Not just that—it also affects investor sentiment—investors become more careful."
Vikas Kakwani, edtech entrepreneur and founder of e-learning school AAS Vidyalaya, agrees. The year 2020 was reported to be toughest for edtech firms. Over 7,500 employees, both contracted and full-time, are believed to have been impacted by the downsizing, while five startups wound up operations, according to inc42.com. BYJU'S, Unacademy, WhiteHat Jr and Vedantu were leading the pack. Kakwani started his career with Marico Industries. "One of the first things I learnt at Marico is that if you don't want to fire people, don't hire them." It's a mantra he stuck to when he started his own company. "Unless, I am pretty certain that I need a person for the long haul, I don't hire. I would rather stretch myself thin… that's how I believe in expanding," says Kakwani, who leads a 30-plus team.
The pandemic, he says, was a good time for a firm like his, which he founded in 2017, to grow. "But what actually ended up happening is that the large companies took away all the mind share and visibility. Since we were anyway targeting the semi-urban and rural segment, we adopted a guerilla approach. Instead of using resources to build visibility, we tried to bridge the digital divide. We set up around 20 education cafes across the country by tying up with corporates, as part of their CSR projects. These cafes have laptops and tabs, so that kids there, who don't have digital devices, still have access to our online classes." He doesn't agree that edtech is in poor shape—it's the approach and model that needs a rehaul.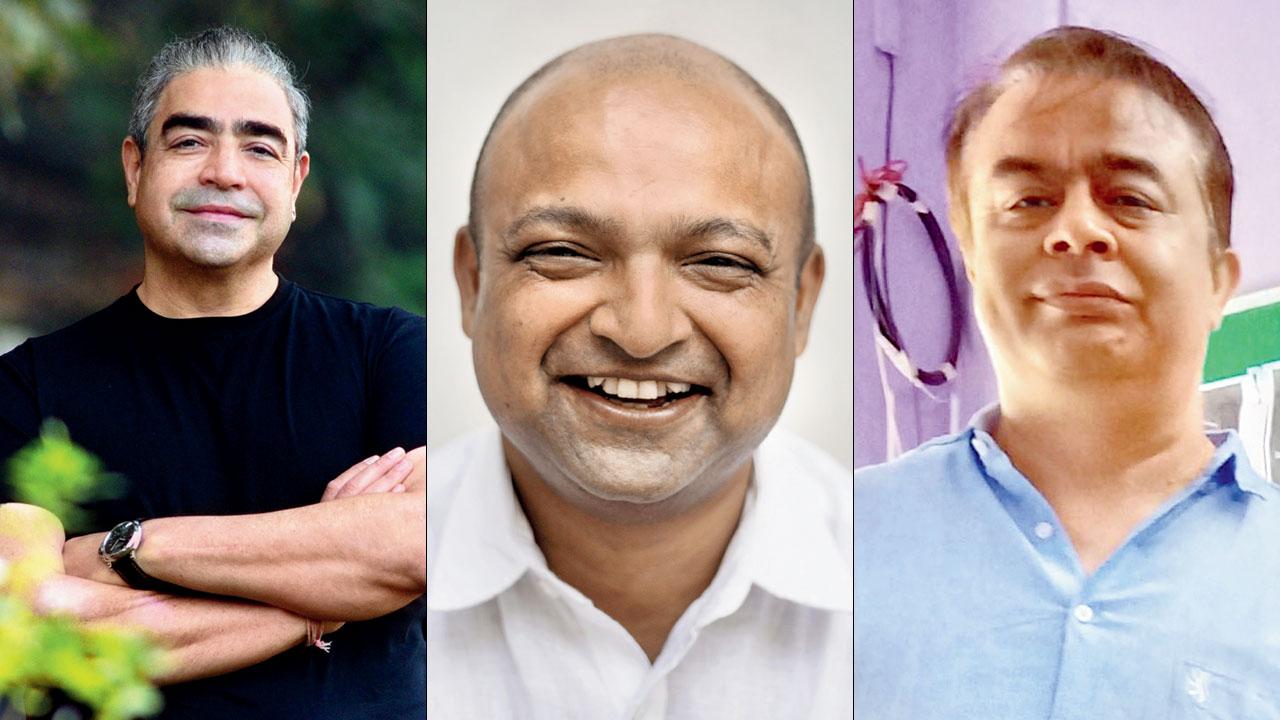 Malcolm Mistry, Sajith Pai and Vikas Kakwani
Tandon of Indusface feels that the tech and startup industry is now heading for a course correction. During the pandemic, she says, there was a high demand for specific skills, and companies were willing to pay through their nose to acquire such resources. "We found it difficult to hire people for the budgets we had earmarked for those positions. We had someone come to us with just four years of experience, drawing a CTC of R15 lakh. This candidate's expectation was R35 lakh. Those were the sort of absurd numbers floating in the market," she says, adding, "The bubble was bound to burst."
"The 'we-will-get-what-we-asked-for' approach is going to change, especially among the younger lot. There will be a solid correction in salaries during the course of the next few months," says Tandon, adding that organisations that were giving 30 to 40 per cent hikes, are now reviewing their decisions. "This means that startups will now also be able afford this talent." Sutapa Singha, who has started actively job-hunting, says she has been receiving opportunities from early-stage startups, which are either in the bootstrapping or seed funding stage. "But they won't be able to afford me because I come with 13 years of experience," she says. Singha, however, wants to keep her options open. "Salaries were slightly inflated in the social media sector that I was working in. And I am willing to take a hit in my salary, but nobody would want to do that by choice."
Warikoo says the focus now is going to be on profitability and sustainable growth. "We are seeing that in the funding environment already. But this is more of a cleansing process. It's not going to lead to increased unemployment, because the truth is that the tech industry rarely remains unemployed. What it does is to ship the industry back from startup to traditional information technology. Work hasn't gotten less," he says.  
The development may also give rise to a decent number of new startups in the ecosystem, feels Gupta of IvyCap Ventures. "Because if you are getting a lesser salary than what you feel you are worth, you would rather establish your own startup, knowing that you will eventually receive funding. We may see a substantial number of new startups originating in this market... As a venture capitalist, I am not worried. We have been investing proactively in promising startups and will continue to nurture them. Ultimately, we are looking at a long-term play. India is heading towards becoming a USD 25 trillion dollar economy in the next 25 years, so, short-term bumps are expected. We have to be ready for them."  
What, Tandon feels, this phase will also do is that it will make employees go back to more ethical ways of working. Last year, several Indian IT firms clamped down on moonlighting, the practice of secretly taking up a second job or additional assignments over and above one's full time job. Wipro in fact, took a tough stand by firing 300 of its employees. The pandemic compelled organisations to rethink about work-life balance, and sensitivity towards their work force. "While many organisations tried to accommodate the very changed way of life, some of the demands that are now being made, like permanent work from home, are now being seen as impractical. We are slowly moving back to the old normal," she says.
While the layoffs are being seen as a prelude to the global recession, Malcolm Mistry, director of Ushta Te Consultancy Services, a Mumbai-based HR consultancy service, feels comparison to the 2008 Recession would be extreme. "People are currently looking very closely at every cost head of the business, given the talks of a looming recession. They are hiring, but are being very cautious. For any business to be successful, money has to be readily available at affordable interest rates. Since interest rates have gone up, cost of funding has become more expensive to come by—the general global sentiment is also weak," he says, adding, "But this is just a cycle, and we have seen such cycles in the past as well. My understanding is that in the next six months, we will have very positive things to see." 
India, he feels, is relatively less affected by the layoffs. "This is a significant time for India, as we have great talent available. There are global positions and skill sets that are very expensive, but we have talent to fill these in a far more cost-effective way. There's a great opportunity for us here."
A layoff isn't the end of the road
Don't see yourself as victim: Being laid-off does affect your mental wellbeing, but you need to cultivate a positive frame of mind. You must have the optimism that things will get better in the next six months. Use the time to brush-up your resume, upskill yourself and reach out to ex-colleagues and friends. Seek therapy if it gets too difficult to handle, says Malcolm Mistry.  
Talk to family and friends: The more you talk about it, the more you reach out to people, the better you will cope. Remember, it's the business that was evaluated and not you.
20,484
No. of employees laid-off by 67 startups including unicorns Chargebee, Cars24, LEAD, Ola, OYO, Meesho, MPL, Innovaccer and Udaan, according to inc42.com