The Vanvadi collective, a group of about 20 like-minded city folk, is helping nurture a large 65-acre tract by farming organically as well as regenerating the forest cover, which holds a sizeable number of uncultivated foods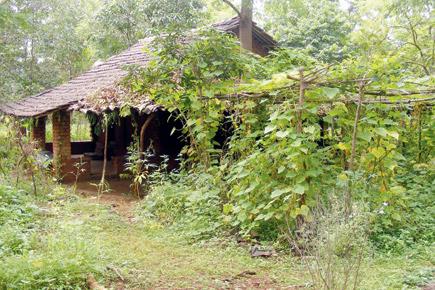 Vanvadi house
The lush greenery quickly following the first few downpours of the season surrounds you at the clay-tiled Vanvadi house at the foothills of the Sahyadris in Maharashtra. With fireflies lighting up the night sky, bird calls of different tenors and the steady gurgle of the streams filling the air with music, the place is a welcome change from the city's monotony and chaos. But that's not the only reason why you should drop in to say hello to Bharat Mansata, writer-editor at Earthcare Books, one of the members of the Vanvadi collective forest-farm.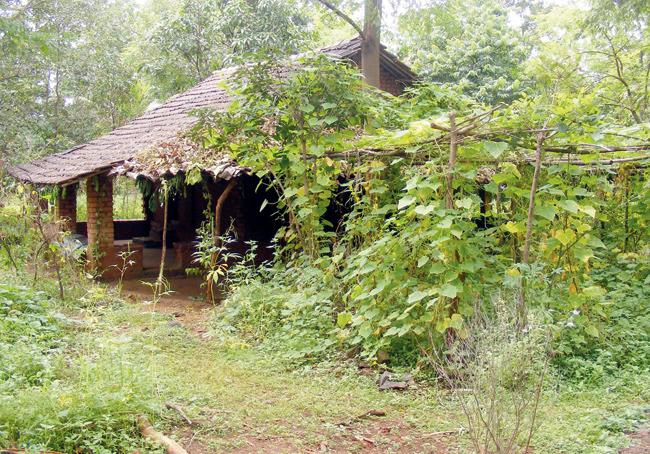 The clay-tiled Vanvadi house at the foothills of the Sahyadris in Maharashtra. Pics/Neesha Noronha

Cultivate vegetables
All this month, Vanvadi welcomes volunteers to help with their ongoing plantings. Of the 65-acre tract, only about four acres have been set aside to cultivate vegetables, fruit, millets, rice and sesame. The rest is now a magnificently regenerated forest, rich in biodiversity. "We have already sowed the seeds for our food crops this season. But we need help with our live hedge plantings for which we have cuttings/seedlings/ seeds of about 12 species. Several hundred out of more than 1,000 tree saplings raised in our nursery this year also remain to be planted. With a respite from the rains, we will do some more vegetable sowing. And from July 25, the transplanting of rice and millet seedlings is expected to begin," he explains.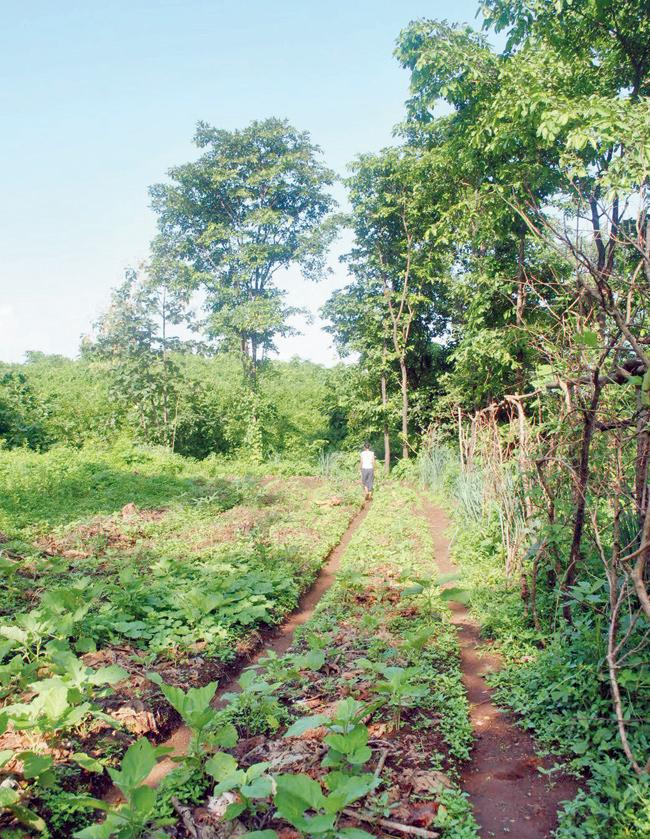 A vegetable bed.

It's been almost two decades since the Vanvadi collective was formed. After years of scouring the countryside, Mansata and his friends came across this promising piece of land and decided to invest. They have since been single-minded in their attempt at ecological regeneration and local self-reliance, following a few strict principles. For one, they believe in fair dealings with people and respect for local culture. "There's an adivasi family looking after the land. We all work together and eat together. It's not about some outsiders coming and giving instructions. In fact, quite often it is we, city, dwellers who have much to learn from the tribals," says Mansata, who, in 2012, has also authored a book on the extraordinary natural farmer Bhaskar Save, recipient of the 'One World Award for Lifetime Achievement' from the International Federation of Organic Agriculture Movements (IFOAM).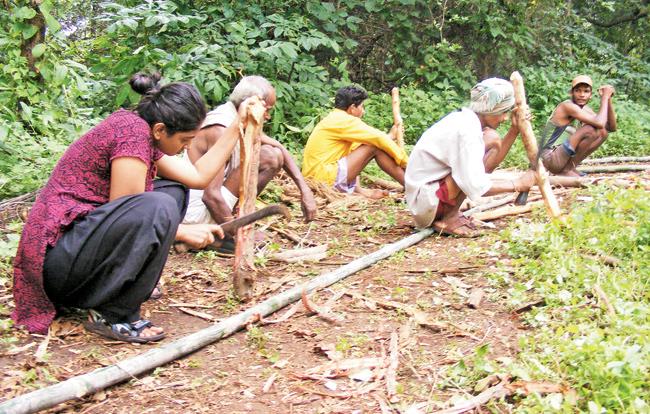 A volunteer helps make a ladder for a machaan

Apart from organic farming, regenerating the forest cover has also been on the agenda. The cover has now spread across more than 80 per cent of the land. "The adivasis know the forest very well and are aware how to derive benefits from it without harming it. They helped us identify more than 120 species of traditionally useful plants within the Vanvadi forest. Of course, there are those who are tempted to cut a tree or two for a bottle of booze or a few hundred rupees, but we are lucky to have an excellent adivasi family working for us, who are able to keep this in check," reveals Mansata, who was surprised to learn that the forest has about 52 species of uncultivated plants that provide edible yield (leaf, fruit, flower, stem, tuber/root), usually at a certain time of the year.

Take a food tour
Keen on spreading the knowledge, Mansata has been getting Ambibai and Mahadu-Bua, the senior adivasi caretaker-couple at Vanvadi, to conduct forest food tours on the land. "The last one was held in June, but it was still too dry then. We'll be able to examine a lot more of the uncultivated foods during the next one, on July 27," he says. "But guests must be prepared for the rustic life. There is no electricity and no running water," warns Mansata. Vanvadi organises an annual Vanutsav in October. The open agenda forest-festival invites all those who want to celebrate nature in a community setting. "People are free to conduct workshops such as gardening or building a machaan. They put up their schedule on the billboard and people can attend what they like," he adds.

Over the years, he, who continues to divide his time between Mumbai and Vanvadi, has found himself spending more and more time on the farm. "I want to treat Mumbai as the weekend getaway rather than the other way around," he offers. The land will be demarcated between the members of the collective soon, with about 15 acre retained in common, but the writer-editor envisions the place growing into an ecological village community pursuing organic farming, forest regeneration, non-formal education and sustainable land-based livelihoods. Considering the so-called development already happening in denuded neighbouring lands, Mansata's idea of the community sounds like an environmental imperative rather than just another pipe dream.