It feels pale when compared to the wackiness of the cartoon series.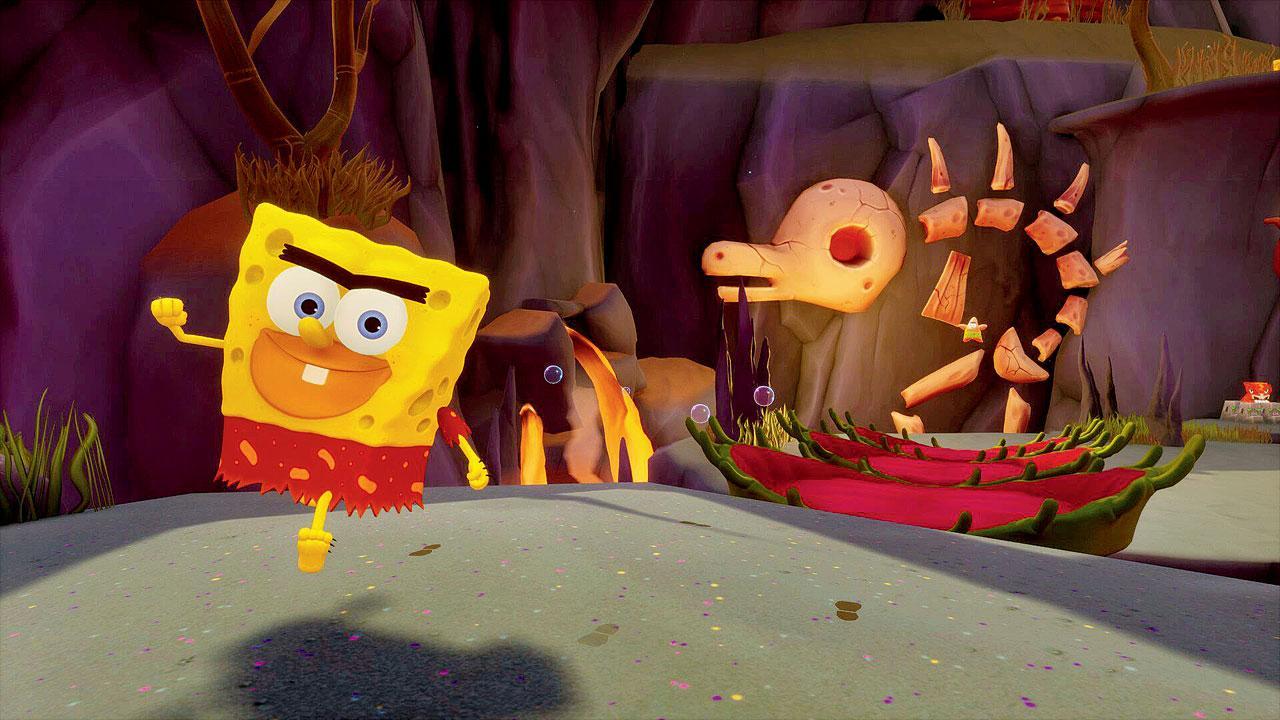 The Cosmic Shake
SpongeBob SquarePants
The Cosmic Shake
Rating: 2/5
Developer: Purple Lamp Studios
Publisher: Purple Lamp Studios
Platform: PC, PS4, PS5, XBO, XBS
Price: PC – Rs 1,600; Consoles: Rs 2,499
SpongeBob SquarePants has been part of pop culture for a long time, and it hasn't received as much love in video games as it deserves. The last big game I remember was The Battle for Bikini Bottom, which was a normal platformer designed for kids. Unfortunately, The Cosmic Shake isn't a big upgrade over that. It features repetitive combat, easy puzzles, and a storyline that could have been done with more hijinks. The opponents are also easy to defeat, and there are no difficulty options to make it more challenging. It feels pale when compared to the wackiness of the cartoon series.
ADVERTISEMENT
Essentially you play as SpongeBob with a floating Patrick Balloon for a sidekick. The game happens in multiple alternate realities where you meet Bikini Bottom residents in various roles. It seems like a fun concept, but it just hasn't been pushed enough to make it wacky like the source material.
All is not bad though. The game has several moments that reward fans of the show. For starters, the voice acting is done by the original cast. So, everyone sounds like they do on the show. The game also features Hindi voice acting and Hindi subtitles, which I haven't seen before. 
You can play the game entirely in Hindi, and while some of the jokes don't translate because they are literal translations, the overall voice acting is pretty good. There are nods to the history of the show bringing back all the characters you love from the show. Also, the grotesque close-up pictures of the characters of the show bring back some memories.
I wouldn't recommend this game, even for those looking for a hit of nostalgia. However, parents with kids might still be interested in a game that doesn't offend and is super simple to play through.