This is between you and your friend's sister, and you need to be honest because you have no other choice. If you're worried about any awkwardness, the way you convey your message with openness can make all the difference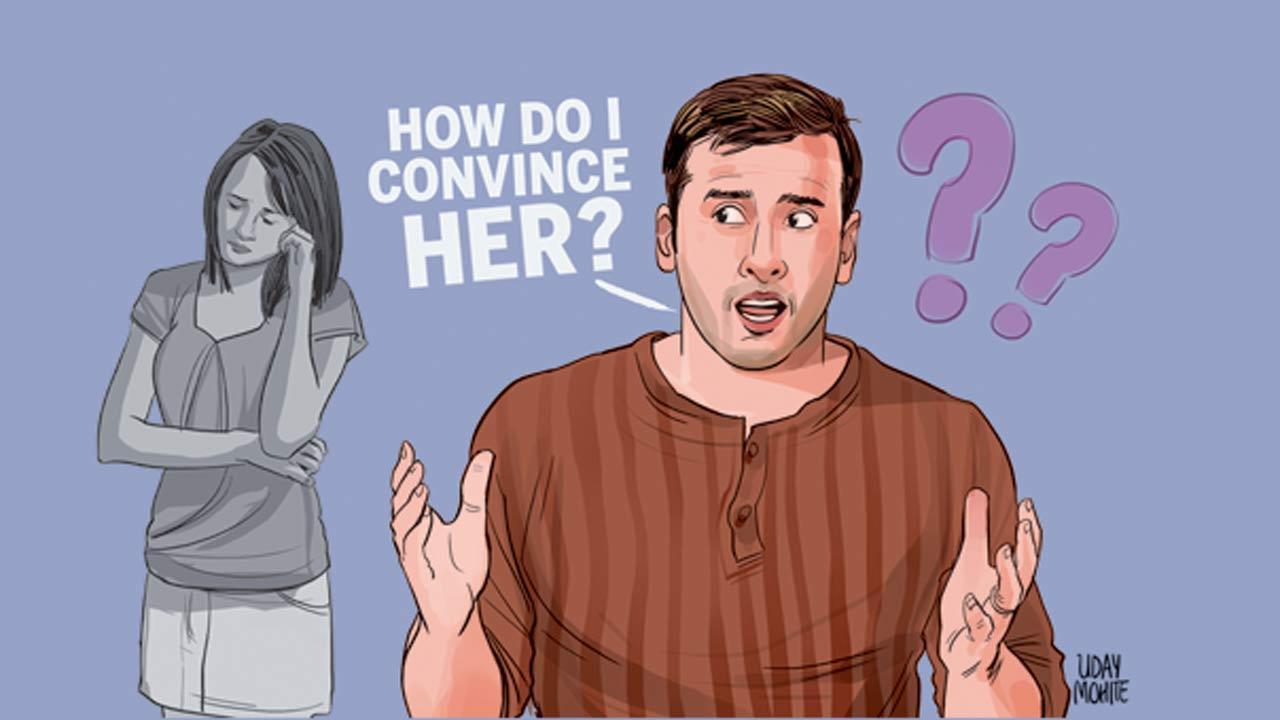 Illustration/Uday Mohite
I am a 35-year old man and am in love with a 26-year old woman. We have known each other for a few months and have gone on multiple dates. I know she likes me, too, but she is always nervous about committing to a relationship because she isn't sure about this difference in age and what it may mean. I have been single for a few years, and never married, and I know she wants to marry before she turns 30. She is looking for something serious, and I am also ready to settle down, but we can't even have that conversation until she takes this first step and agrees to be with me. How do I convince her? Is there something we should both be worried about because of the fact that I am older?
Age really has little to do with anything, given that you are both adults and perfectly capable of making any decision based on your instincts and intelligence. There is no list of red flags or one-size-fits-all approach you can consider, because every relationship depends entirely on the people in it. I would suggest spending more time with this woman and encouraging her to discuss the issues that worry her. Talking about one's fears is the first step towards confronting and resolving them, and the difference in age needs to be addressed because you should both be clear about what your expectations are from each other. 
My friend's sister says she has a crush on me but I don't have any feelings for her. I am afraid to mention this to my friend because I don't know how he will react. What should I do?
This is between you and your friend's sister, and you need to be honest because you have no other choice. If you're worried about any awkwardness, the way you convey your message with openness can make all the difference. 
ADVERTISEMENT
The inbox is now open to take your most carnal and amorous queries. Send your questions on email to lovedoc@mid-day.com
"Exciting news! Mid-day is now on WhatsApp Channels

Subscribe today by clicking the link and stay updated with the latest news!"
Click here!