If she knows her behaviour hurts you, and continues despite that, this isn't a sign of mutual respect with or without the element of trust. If things don't change, your relationship won't survive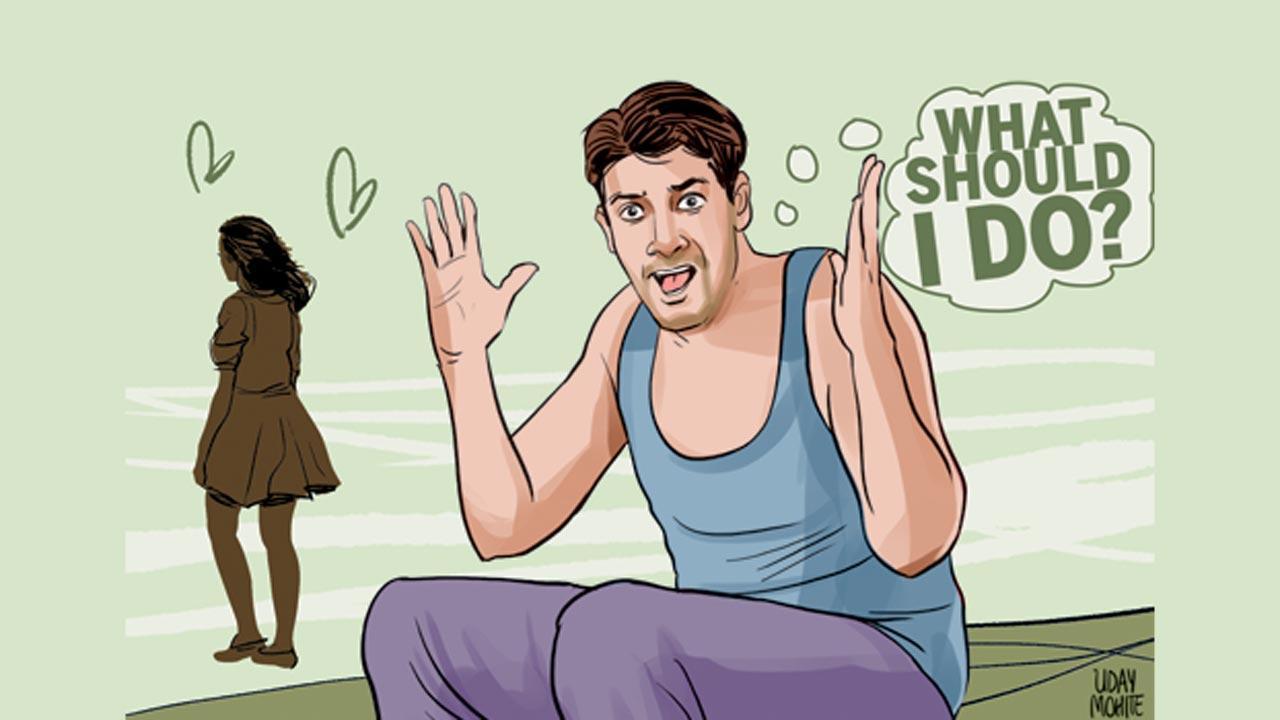 Illustration/Uday Mohite
I am a 46-year old divorced man and have been in a relationship with a younger woman for a year now. She and I get along very well, but she is always putting a lot of pressure on me to marry. I know it's difficult for her to be in a relationship that isn't formal in some way, but I am not ready to marry because there are all kinds of implications that come into play the minute we make this a legal commitment. I love her a lot and want to be with her, but I also need time to adjust to the idea. She says she isn't ready to give me more time and wants me to commit within three months or end the relationship. What should I do?
When it comes to relationships, any kind of ultimatum can spur some sort of positive action or lead to a breakdown of some sort. If you aren't ready to commit, there really is nothing you or your partner can do except acknowledge that this isn't going to work. If you want her in your life, and are considering a commitment down the road, it is up to you to give her a better sense of timelines, what this means for you both, and how secure or stable she is made to feel. Neither of you is being unreasonable, so this boils down to arriving at a compromise that allows you both to try and meet your individual needs in a way that helps you both focus on the big picture.
Should I end a relationship if I can't trust my partner? I always find her flirting with someone or the other and, even though she says it's harmless, I don't see the need for this when she knows it makes things difficult for me.
If she knows her behaviour hurts you, and continues despite that, this isn't a sign of mutual respect with or without the element of trust. If things don't change, your relationship won't survive.
The inbox is now open to take your most carnal and amorous queries. Send your questions on email to lovedoc@mid-day.com