Mahesh Bhatt's 'Arth' tells us the story of a fiercely independent woman dealing with an extra martial relationship that threatens to wreck her home. More than three decades later, irony unblinkingly stares at your face as you watch a confused and regressive film on the same subject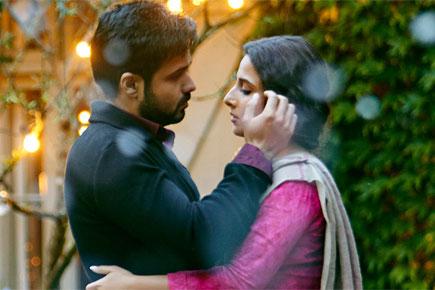 'Hamari Adhuri Kahani' movie review
'Hamari Adhuri Kahani'
U; Drama
Director: Mohit Suri
Cast: Emraan Hashmi, Vidya Balan, Rajkummar Rao
Rating: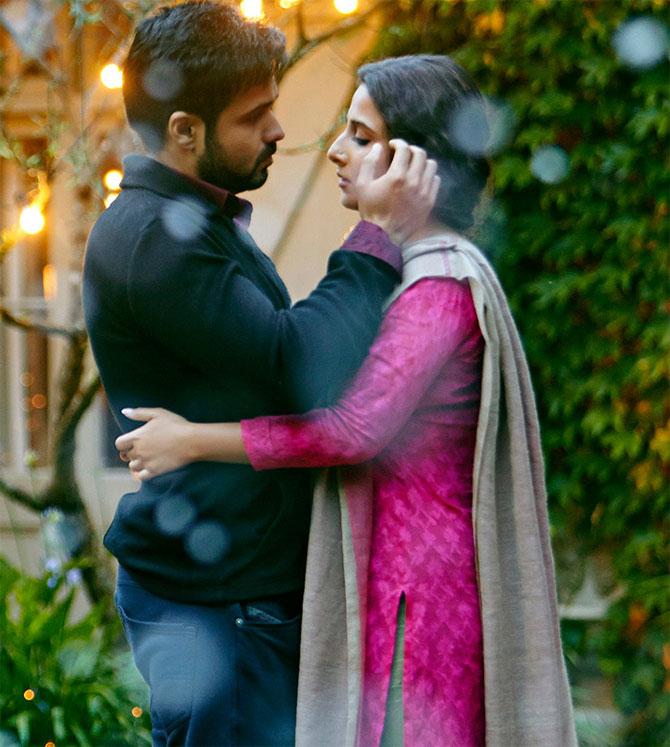 Emraan Hashmi and Vidya Balan in 'Hamari Adhuri Kahani'. Pic/Santa Banta
Mahesh Bhatt penned and directed 'Arth', a sensitive cult film telling us the story of a fiercely independent woman dealing with an extramarital relationship that threatens to wreck her home. More than three decades later, irony unblinkingly stares at your face as you watch a confused and regressive film on the same subject, backed and co-written by the same Bhatt.
'Hamari Adhuri Kahani' is about a single mother Vasudha (Vidya Balan), whose husband Hari (Rajkummar Rao) had gone missing five years back. Vasudha works as a florist in a five star hotel. A rich bachelor, Aarav (Emraan Hashmi) comes into her life and promptly falls for her, thus giving her a ray of hope in her otherwise dark life. This could have been a fairy tale come true, but there is a hitch. Vasudha believes that obsessively clutching on to her diamond studded mangalsutra will keep her attached to her 'sanskar', Indian culture, nirvana, blah and bleu. Just when she finally opens up to the relentless wooing, her past catches up with her.
Vidya Balan, a fine actress with thousand emotions fleeting across her lovely face, has shown us what she's capable of in her earlier movies. But here, saddled with a boring, outdated, weepy character, there was nothing much even she could do. Another fine actor, Emraan Hashmi, is limited because of his one dimensional role and he seems helpless in saving us from the boredom either.
It is Rajkummar Rao who manages to infuse some life into the movie, as he lights up the screen every time he appears on it. Partly thanks to the kind of actor he is, and partly because his was the only believable, flesh and blood character in the film. And yes, the soulful and soothing music (a bunch of music directors) provide some form of compensation. As an afterthought perhaps, a few lines on woman's emancipation is doled out once in a while, but by then you are already itching to rush out of the theatre.
With a protagonist so out of sync with the time and age she lives in, dialogues (Shagufta Rafiq), which seemed to belong to some other bygone era and somehow strayed into 2015, forced intensity and a story defying logic, this film is a disappointment.
Watch 'Arth' again.