Welcome to the warped, juvenile fantasy world of Milap Zaveri. 'Mastizaade', touted as a sex comedy, is neither funny nor sexy. We are relentlessly served dollops of crude, unfunny innuendos instead. The Sunny Leone-starrer only goes from being silly to outright repulsive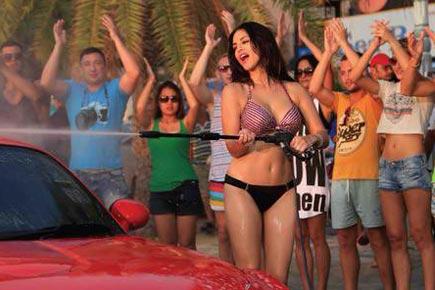 Mastizaade Movie Review
'Mastizaade'
A; Sex comedy
Director: Milap Zaveri
Cast: Sunny Leone, Tusshar Kapoor, Vir Das, Suresh Menon, Shaad Randhawa, Asrani
Rating: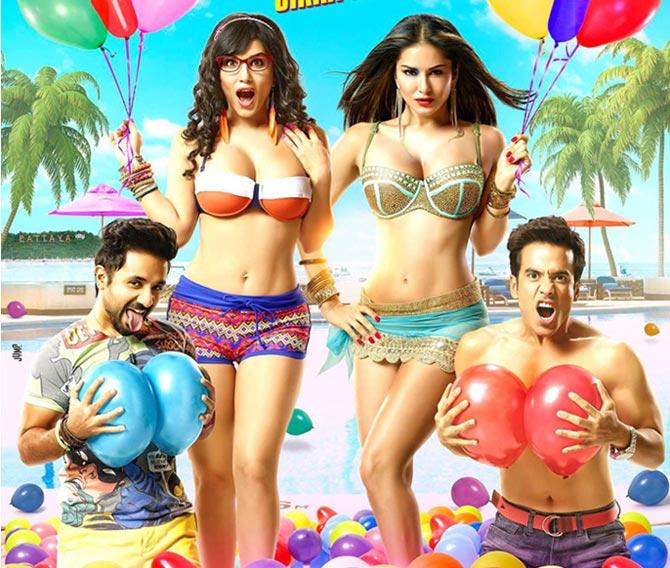 'Mastizaade' poster.Pic/Santa Banta
Welcome to the warped, juvenile fantasy world of Milap Zaveri. This is the world where the men, Sunny and Aditya (Tusshar Kapoor and Vir Das) are blessed with 'chic-ray', a superpower that enables to see through women's clothes, it is in this world where a 'tarki' baba has to utter a few magical words for all his lady followers to go twisting and turning in a mass 'mangasm' (orgasm of the mind, if you please) and yes, it is in this world where Tusshar Kapoor is the object of lust for a hot woman, her brother and everyone else in the vicinity. And wait, in this world veteran actor Asrani's character is made to believe that two men are lusting after him. You want to know more after this point? Ok then.
It is in this, Milap Zaveri's insufferably silly and offensive world, women (yes, each of them) can't wait to drop clothes at the mere sight of men, homosexuals are a constant butt of jokes, a handicapped man on a wheelchair is literally pointed and jeered at and there is even a suggestion of sex with a horse. So it would be fair to say that Zaveri puts in equal efforts in attempting to offend men, women and animals.
Laila and Lily Lele (Sunny Leone in a double role) are the sisters running a sex de addiction centre. While Laila is the wild one who places coins on men's crotches to see if she can turn them on, Lily is the decent, homely type as her clothes are about a micro millimetre longer than Laila's. Oh yes, Lily also wears those mandatory pair of spectacles that makes you automatically look respectable in Hindi films. Laila is lusting after Sunny and Aditya has fallen in love with Lily. But there are some complications that the boys have to work through.
Photos: Sunny Leone and other celebs watch 'Mastizaade'
The film, touted as a sex comedy, is neither funny nor sexy. We are relentlessly served dollops of crude, unfunny innuendos instead. One flash of genuine humour comes in the form of the commercials that the friends make, but when you look at the whole picture, that seems like a stray stroke of luck than any kind of constructive creative thinking.
As for the performances, it must have taken special efforts by the director to make sure that everyone is in a constant hamming mode. As if they are trying really hard to convince you that this ought to make sense somewhere but it evidently doesn't. It only goes from being silly to outright repulsive. By the time you reach the climax, which by the way has chubby Suresh Menon going around showing off his chest hair shaved in the shape of a heart, you can't wait to escape, as your senses have by now begun begging to be saved from this assault.