The 'pk' script lacks the laugh out loud and memorable moments that Rajkumar Hirani's earlier films had, but nevertheless there is a healthy dose of subtle humour which keeps you chuckling once in a while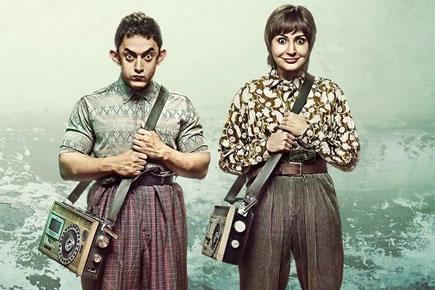 'pk' movie review
'pk'
U/A; Comedy/Drama
Director: Rajkumar Hirani
Cast: Aamir Khan, Anushka Sharma, Sushant Singh Rajput, Sanjay Dutt, Boman Irani
Rating: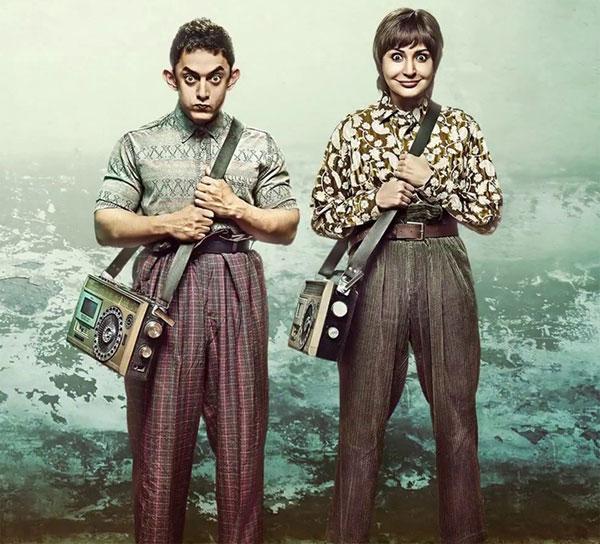 ADVERTISEMENT
Aliens don't lie and naturally, they don't believe in deception either. This is what Rajkumar Hirani's seemingly naïve but awesomely feel-good perception of the living beings from a planet from the neighbourhood is. And as expected this movie reflects the same sentiments throughout. In his characteristic lovable, trusting way, Hirani tells us yet another powerful and brave story. Not so long ago, Akshay Kumar starrer 'OMG' took us through the follies of blind faith, now 'pk' takes it a step further and strips a few godmen (God's managers as 'pk' would like to refer to them) off of their white robes and fearlessly shows us some naked truth.
Also read: Bollywood celebs give a thumbs-up to Aamir Khan's 'pk'
Jagadjanani aka Jaggu (Anushka Sharma) is a sprightly journalist, tired of doing mundane, inane stories for the news channel she works for, happens to comes across an oddball but fascinating personality, pk (Aamir Khan). pk doesn't lie, trusts implicitly and is desperately looking for God (watch the film to know why). In what follows a series of interesting and imaginative sequences, PK in a bid to unearth the mystery of God and godmen, manages to expose a lot more uncomfortable truths.
'pk' (the script and the character) takes religious heads and so-called self appointed God's agents head on, and brings us close to some of our own fears and prejudices that we carry in the name of faith and religion. 'pk' beams the harsh torchlight on how each of us is guilty of prejudging a person's character depending on the religion he belongs to.
Aamir Khan as the clueless, transparent and extremely endearing 'pk', is bang on. The wide-eyed, clear-sighted alien is omnipresent in the film and is totally believable in the truly 'hatke' character that he plays. Anushka Sharma is effortless and natural. Sushant Singh Rajput's charming presence as Sarfaraz makes one wish there was more of him in the film. Sanjay Dutt as the friendly Bhairon Singh from Rajasthan is perfectly cast and does a good job.
Some scenes are guilty of having over-the-top melodrama and little tough-to-believe scenario in this time and age (especially the reason why Jaggu and Sarfaraz separate), but thankfully, the rest of the film stays free of the unnecessary frills and emotions.
Also see: Photos: Sachin Tendulkar, other celebs at a special screening of 'pk' 
pk's script lacks the laugh out loud and memorable moments that Hirani's earlier films, 'Munnabhai MBBS' or '3 Idiots' had, but nevertheless there is a healthy dose of subtle humour which keeps you chuckling once in a while. But its potent dialogues make up for the lack of laughs. That one gripping and extremely effective scene where pk is taking on the shrewd godman (Saurabh Shukla) is alone worth the ticket.