'Raman Raghav 2.0' is dark and deprived of even a shred of dignity. It makes you feel nauseated. But then again, it is unique storytelling. Go for it, if you have the suitable palate. Nawazuddin is brilliant as Raman every moment spent with him is spine chilling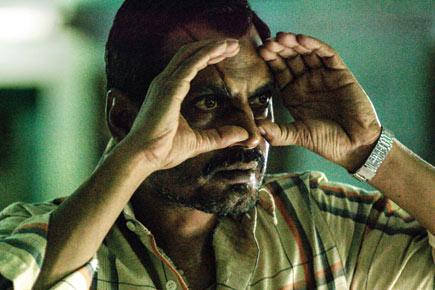 'Raman Raghav 2.0'
A; Drama, Thriller
Director: Anurag Kashyap
Cast: Nawazuddin Siddiqui, Vicky Kaushal, Sobhita Dhulipala
Rating: 

The title of this film comes with uncomfortable memories of the stories that one has heard of this ruthless, unhinged serial killer in the 60's who went about smashing heads of the homeless and slum dwellers, just because he felt like it. This serial killer, who is said to have eliminated 41 lives, had spread so much terror that the city would have no soul roaming out on the street after dark, till he was arrested.
ADVERTISEMENT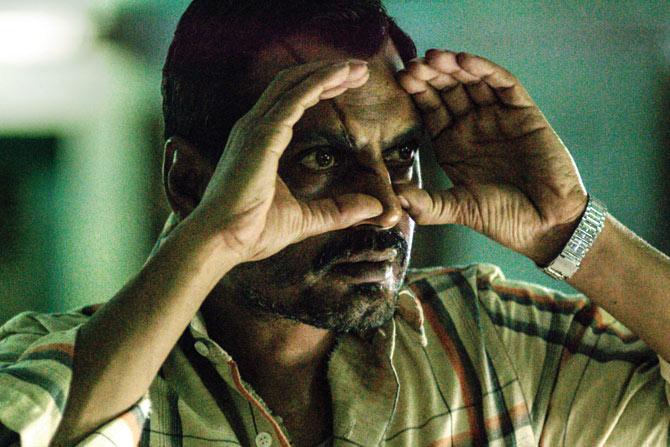 Nawazuddin Siddiqui in 'Raman Raghav 2.0'
Anurag Kashyap's film might be an ode to this man, as it opens with talking of his exploits. But then those familiar with Kashyap's films, wouldn't expect a simplistic story. And thus comes the disclaimer that this is NOT Raman Raghav's story.
The writers' (Vasan Bala and Kashyap) imagination that takes off from this seed of an intriguing story of a man who with no sense of remorse went about murdering strangers, is gripping and strangely delightful.
Ramanna is Nawazuddin. Nawazuddin is Ramanna. A man born with a dark heart, and outwardly with no desire than to coolly go about killing people. Partly thanks to the vivid character sketch and partly thanks to Nawaz's brilliance, every moment spent with Raman is spine chilling. It's not his actions, but his casual attitude after the killings that aims straight at your gut. One particular scene which involves Ramanna paying a visit to his sister Lakshmi (Amruta Subhash) and destroying all that she's built over the years with one casual stroke, is unforgettable.
Watch the trailer of 'Raman Raghav 2.0'

Ramanna wants to surrender to the police, not with any sense of guilt but because in his head his actions are justified, and also there is a bigger reason, which is revealed later in the film. Ramanna has already killed 9 by the time he surrenders but then the cop Raghav (Vicky Kaushal) is convinced he's fibbing.
Raghav himself is rapidly spiralling towards the bottom of a black pit because of his dangerous dependence on drugs. So, Kashyap's film talks of not one but two psychopaths, one daring to do it blatantly on his own, and the other doing it under the disguise of his 'respectable' position. Only Ramanna stalks and recognises his 'soulmate'.
Nawazuddin breathes and lives Ramanna so effortlessly, when he in a nonchalant manner goes about dragging an iron rod in the dead of the night looking for his victims or coolly jots down the number of people he killed, in his small book.
Vicky Kaushal is a green horn compared to Nawazuddin, but he does a pretty good job. What works against Kaushal is also the shallow character sketch that he gets as Raghav. Amruta Subhash is fantastic.
We know that Kashyap likes the women in his films badass and thus ultracool, but Sobhita Dhulipala (who plays the girl who Raghav picks up from a bar) seemed to be stuck in one expression of indifference throughout, making one wonder if she was still figuring out what she's supposed to do in the whole scheme of things. Also, at two and half hours and with no respite from the relentless gloom, it is a tad too long.
It is dark, very dark and deprived of even a shred of dignity. It makes you feel nauseated at the shocking spread of depravity served to you. But then again, it is unique storytelling. Go for it, if you have the suitable palate.