If you've walked down Pereira Road in Bandra, you must have come face-to-face with Amitabh Bachchan's mural that has been dominating the street since many years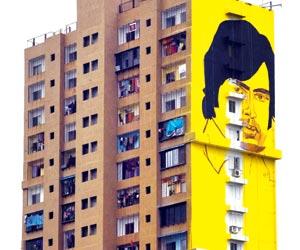 Artist Ranjit Dahiya is in the midst of painting a 230-foot-mural of Amitabh Bachchan's iconic look from Deewar (1975) on a wall of Durga Society near Kadeshwari Mandir Baug, near Mount Mary in Bandra West. Pic/Rane Ashish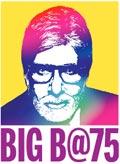 If you've walked down Pereira Road in Bandra, you must have come face-to-face with Amitabh Bachchan's mural that has been dominating the street since many years. Now, the city is gearing up for another larger-than-life artwork of Bachchan.
A 230-foot-tall mural of his iconic look from Deewar (1975) is being created on a wall of Durga Society near Kadeshwari Mandir Baug in Bandra (West). Abhishek Kumar Singh, the curator of the project, says it is his "tribute to Bachchan on his 75th birthday."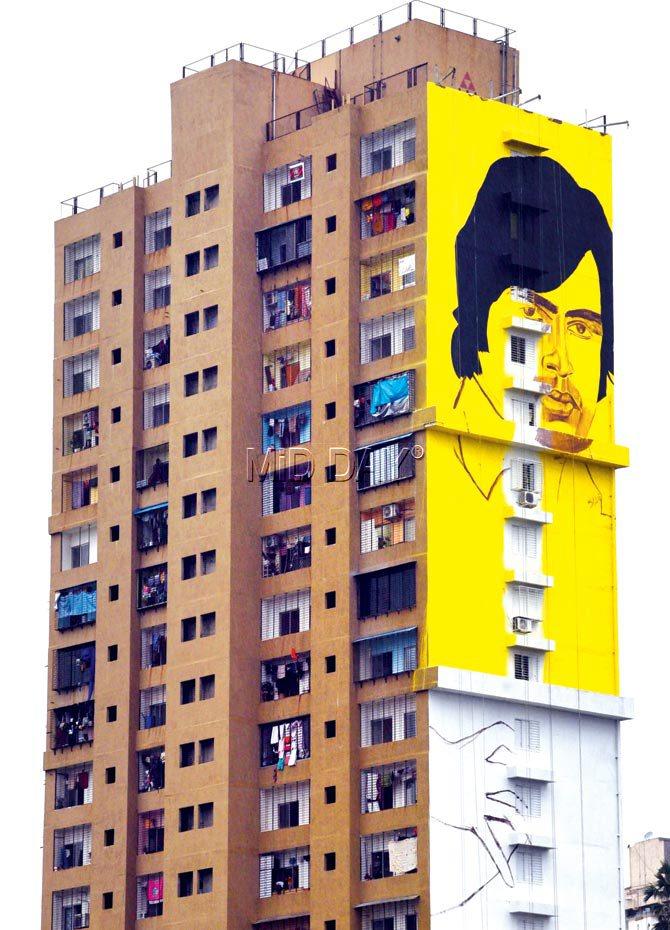 Artist Ranjit Dahiya is in the midst of painting a 230-foot-mural of Amitabh Bachchan's iconic look from Deewar (1975) on a wall of Durga Society near Kadeshwari Mandir Baug, near Mount Mary in Bandra West. Pic/Rane Ashish
About the artwork that has been titled Bachchan Bemisal Pure 75 Saal, he says, "The building was singled out for the project because of its height. The total surface area of the painting is 8,000 square feet."
Before they began work on October 6, artist Ranjit Dahiya and Singh spent considerable time zeroing in on the image that they would recreate for the city at large, to see. The Bachchan buffs finally chose the pose from the Yash Chopra-directed movie as they felt no other film did justice to his 'Angry Young Man' image as the drama did.
The artwork is likely to find a place in the record books as the country's tallest mural. Dahiya explains, "Mahatma Gandhi's mural in New Delhi currently stands tallest at 158 feet. The third tallest mural is that of Dadasaheb Phalke at the MTNL building in Bandra Reclamation, which was done by us in 2014. That is 125-foot-tall. This one is taller than both." It is expected to be completed by October 15.
---
Amitabh Bachchan 75th birthday special
Birthday special: Vintage pictures of Amitabh Bachchan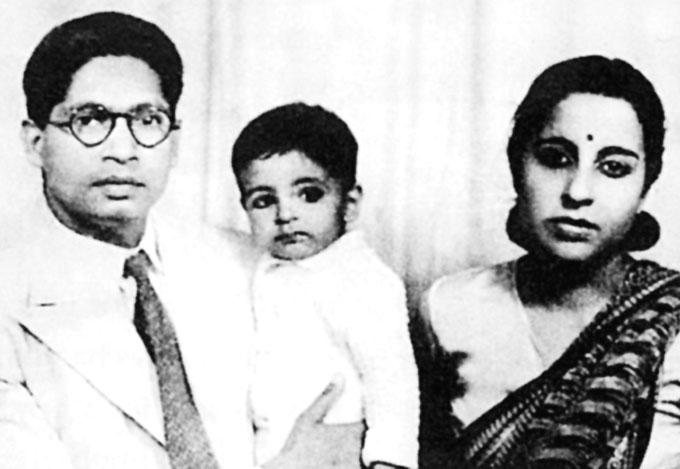 22 photos from Amitabh Bachchan's family album that you would love to see

Photos: Amitabh Bachchan - The Man and his memorable moments

Amitabh Bachchan Turns 75: Sachin Tendulkar Reveals Why He Is The Eternal Big B 'Fanboy'
Amitabh Bachchan 75th birthday: India's tallest mural for B-Town's greatest legend in Mumbai
10 interesting facts about Amitabh Bachchan that you may not have known
Hope Amitabh Bachchan becomes the President of India: Shatrughan Sinha
Amitabh Bachchan may come across as intimidating, but is a sweetheart: Tabu