Lauding the Miss World organisers for removing the swimsuit round from their competition, former Miss World Aishwarya Rai Bachchan has said she herself didn't have the "fittest beach body" when she won the crown in 1994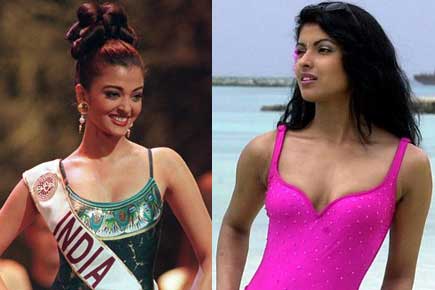 Former Miss Worlds Aishwarya Rai Bachchan and Priyanka Chopra
Indian actress and former Miss World Aishwarya Rai has lauded the organisers of the international beauty pageant for removing the swimsuit round from their competition. She says when she won the crown in 1994, she herself didn't have the "fittest beach body".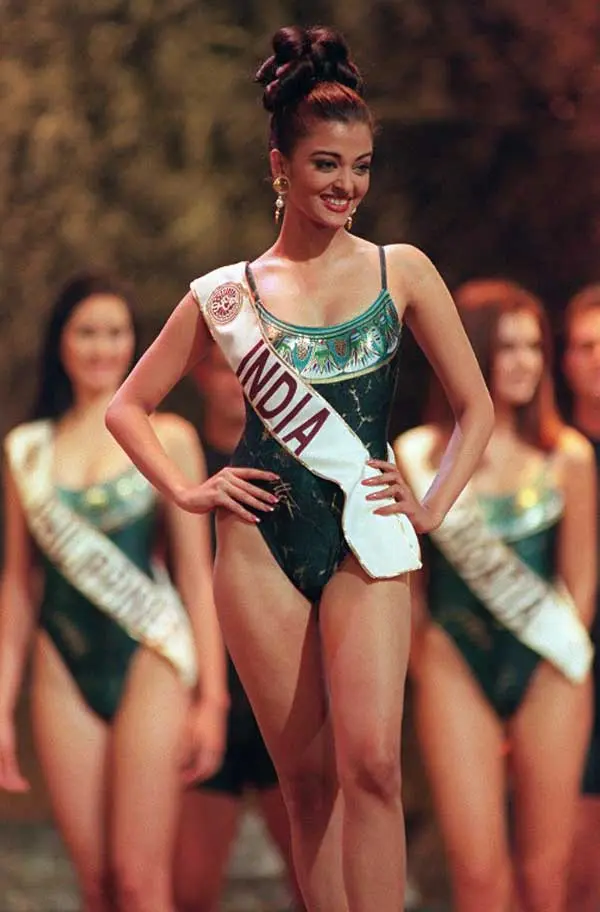 Aishwarya Rai of India during the swimsuit parade during the finals for Miss World 1994 in Sun City in November 1994. Pic/AFP
ADVERTISEMENT
In December 2014, Julia Morley, chairwoman of the Miss World contest, announced their decision about the exclusion of the bikini round, saying that "it doesn't do anything for the woman. And it doesn't do anything for any of us".
Aishwarya has said she was "very happy" to know of the development.
"When I became Miss Word, I was definitely not the best beach body of all the 87 contestants. I can vouch for it...I can put a stamp on it. And yet I won the title," said Aishwarya, who was recently felicitated for being the most successful Miss World ever.
"People believe that this (swimwear round) is an imperative round and this becomes the deciding factor. That's not true," she added.
The actress also remembers having been told that "getting the 'Miss Perfect 10' title was not only about literally your physicality, it was all about how you presented yourself, your confidence and so much else that went with it," she said.
On the film front, Aishwarya is making her comeback to the big screen after almost five years with Sanjay Gupta's "Jazbaa".
Awkward to walk in bikini on stage: Priyanka Chopra
Actress and Miss World 2000 Priyanka Chopra had recently said she was lucky not to have a swimsuit round during the competition as she finds it strange to walk in bikini on stage.

The organisers of The Miss World contest, which has been an annual feature since 1951, have removed swimsuit round from their competition starting next year.

To this, Priyanka said: "Obviously it's strange to walk in heels and swim suit on stage. Take us to a pool or a beach and do that shoot, that's fine because that's a natural environment. It's weird and not natural."

"I have found it awkward myself but I am happy that it didn't happen with me in my years during Miss World. We didn't have this swimsuit round," she added.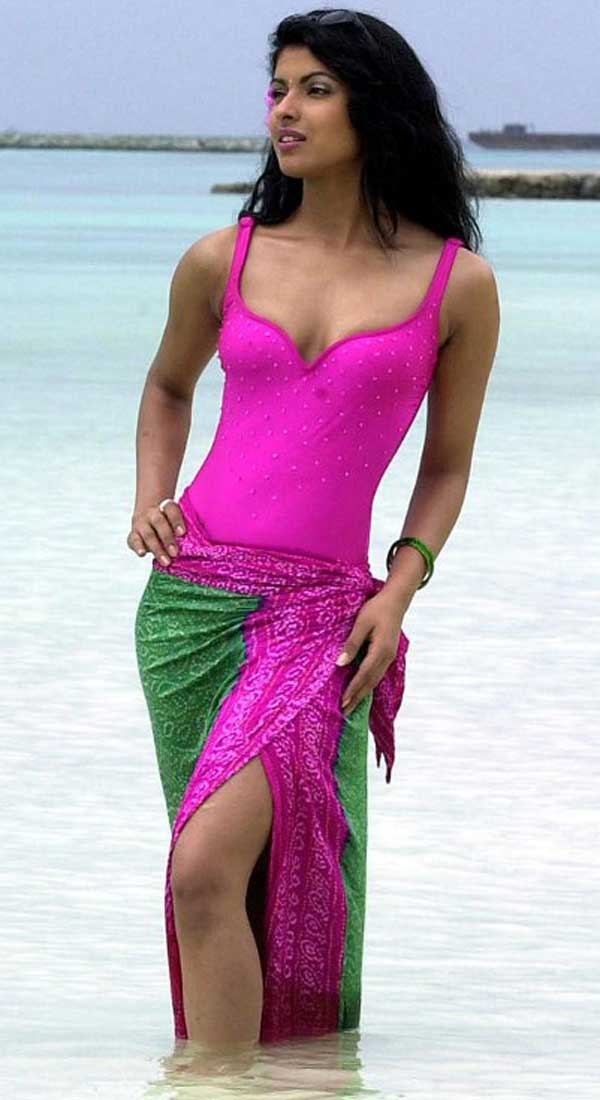 Miss India Priyanka Chopra poses for photographers during the beachwear section of the Miss World contest at Full Moon Island in Maldives in November 2000 ahead of the main event. Pic/AFP
Rolene Strauss of South Africa was crowned the 64th Miss World winner in London Dec 14 and it marked the final event featuring contestants wearing bikinis.