Bollywood actress Shilpa Shetty condemns the act of Bastian hotel bouncers mercilessly bashing up media photographers for just doing their job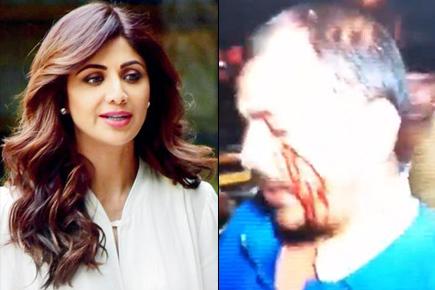 Shilpa Shetty 'appalled' by ruthless act of photographers being beaten up by Mumbai hotel bouncers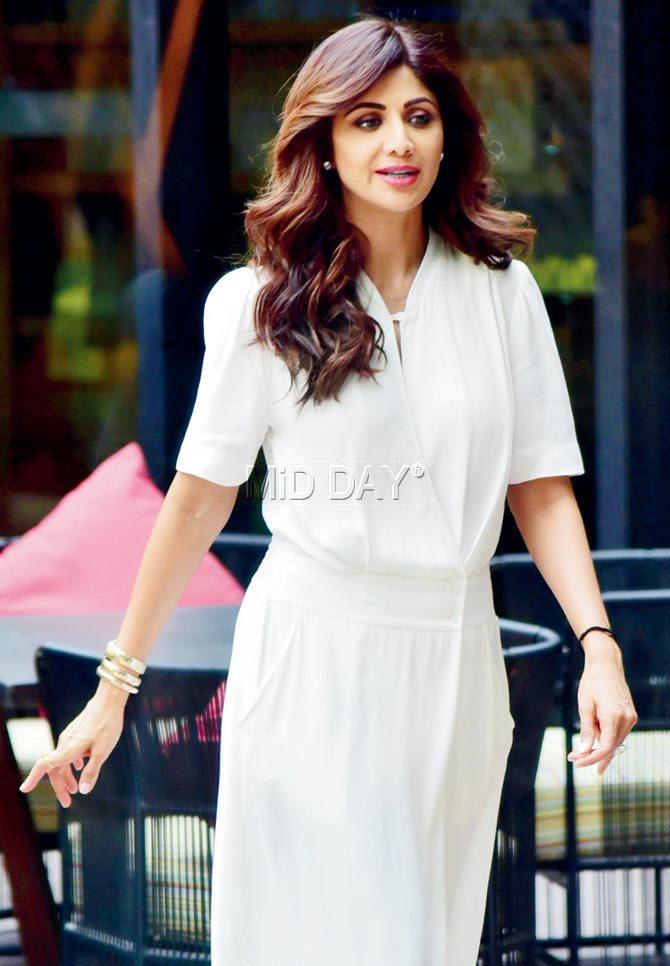 Shilpa Shetty
Shilpa Shetty condemns the act of Bastian hotel bouncers mercilessly bashing up media photographers for just doing their job.
ADVERTISEMENT
The actress along with husband Raj Kundra had gone out for dinner at Bastian restaurant in Bandra, Mumbai.
Upon learning the incident, Shilpa Shetty said that she's "appalled" and "disappointed".
Saying that even she belongs to the same fraternity, she posted an official statement about the same on her Instagram page:
"OMG, appalled and disappointed at the way these photographers were bashed up. Really unnecessary. I even posed for them before I left and the next thing I knew, they got into fisticuffs violently when I left. Feel bad for the paps they stand for hours sometimes for a shot. They are part of my fraternity and no one needs to be beaten for doing his job," read Shilpa's statement. In the caption space, Shilpa added three hashtags assuring the aggrieved photographers that the industry is with them. #solidarity #fraternity #standbyyou. (sic)"
The incident took place on late Thursday night, when Shilpa and Raj made an exit from the restaurant, and after clicking their pictures, the bouncers pounced upon the photographers, which left one of the photographers bleeding profusely.
Caught on camera: Photographers thrashed by Mumbai hotel bouncers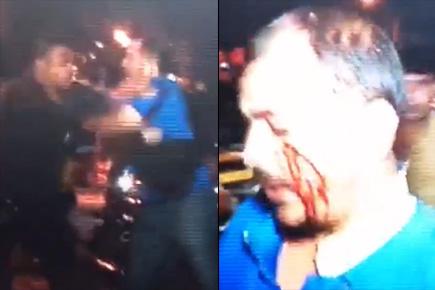 Celebrities like Esha Gupta, Ayesha Shroff and many others were left disgusted after watching the video.
Esha Gupta commented on the video saying, "OMG, this is ridiculous. People responsible should know they not above the law."
Tiger Shroff's mom Ayesha Shroff wrote, "That's awful!!! These guys are doing their job too. Respect everyone."
'Raaz Reboot' actress Kriti Kharbanda also condemned the act. She said, "Damn! This is crazy."
However, the restaurant owner has issued a statement, wherein they've assured they will change the security agency, which hired those bouncers.
It read, "We're saddened and shocked by the incident that took place outside Bastian last night. We have celebrities and well-known guests visiting us frequently, and every experience has so far been smooth. During last night's incident, the people involved were bouncers and security who are hired for Bastian via external vendors - as is the practice, the security services agency assigns their personnel to us and other establishments based on who is available that day. All the Bastian staff, as well as the management, was inside in the restaurant on the second floor at the time of the incident - we were made aware of the same a while after it began. This was a highly unfortunate situation that escalated beyond anything we could have imagined. As soon as the Bastian team found out, we took remedial measures to get things under control. We are changing security agencies today as we do not want to take the risk of this happening again, as well as personally apologising to the media involved. We are also collecting all information so that we are able to offer to take care of any and all medical bills that may have resulted due to this incident.
The 2 accused have been arrested.
WATCH VIDEO:
Also see: Photos: Shilpa Shetty and husband Raj Kundra's dinner date