Sneha Khanwalkar on how Manto's interest in human emotions altered the way she composed the film's music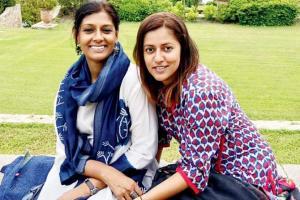 Sneha Khanwalkar with Nandita Das. Pic/Instagram
An interview with the music composer of Nawazuddin Siddiqui-starrer Manto is sprinkled with heart-warming lines of its poet-protagonist, Saadat Hasan Manto. Sneha Khanwalkar makes it evident that in her first collaboration with Nandita Das, she was taken by the director's method and vision. She discusses recreating poetry from a bygone era, and meeting a special singer in the process of doing so.
Edited excerpts from the interview:
ADVERTISEMENT
Given that the commercial projects you do are far and few, what made you decide to work on Manto?
When I met Nandita [Das, director] for the first time to discuss it, I told myself, 'This could be cool.' The interaction with her was proactive. She has a world that I was pulled into; one that I quite liked. Also, the lines of Manto that resonated throughout the narration, the way the bhasha was being dealt with, it all seemed like a different world. Sometimes, it felt as though Manto was right here. [In the past] they would listen to jazz and Western music. Socialising for them meant having interesting discussions with great writers, directors and musicians at house parties. So, musically, I felt this could be interesting.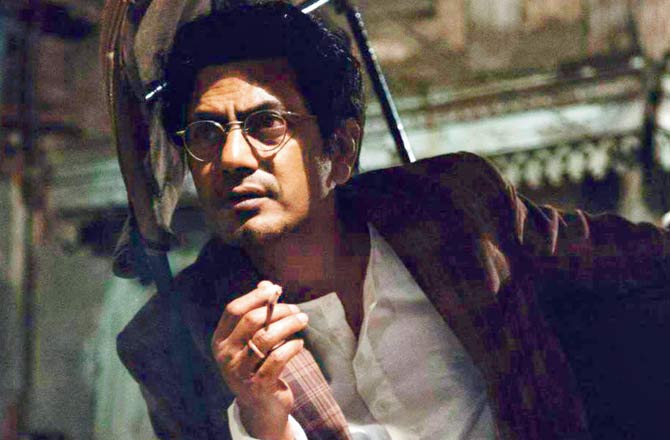 Nawazuddin Siddiqui as Manto
Can you talk about the process of coming up with the songs?
That was another interesting part of working on it. [Nandita and I] would sit together and read poetry from olden times that could then be used for composition. Nagri Nagri is one such song. It was based on a ghazal by a poet called Meeraji. The writing is beautiful and philosophical. So, the process of looking for poems and finding appropriate lyrics was also interesting. We have used poems by Faiz Ahmed Faiz, Meeraji and Seemab Akbarabadi.
Was there anything about the protagonist, Saadat Hasan Manto, that stayed with you?
I felt, Manto was not afraid of real emotions. He was, in fact, interested in them. Vulnerability, or anything ugly, no matter how truthful it is, is always hidden, or not appreciated. It's considered a weakness. But, what about the beauty in truthfulness? When I read what Manto has written, [I realised] there's a respect for human qualities, no matter how vulnerable they are. Manto inspired me to make music truthfully. That's what I felt after reading about him. I remember, I was in Zurich, when a Swiss man told me that I reminded him of someone. I asked him if she was an Indian too, to which he said that she was from Pakistan. My immediate reaction was, 'Well, same thing.' And I couldn't believe I thought that.
Do you get emotionally attached to your projects?
I do. But, I don't know any other way to work. So it takes me time to get out of it. Which is also why I work on limited projects.
In an interview, Nandita had stated that you two would take off on long walks on Bandra's Carter Road and work on tweaking the music. Can you take us through some of those conversations you two had about the soundtrack?
We would carry our headphones and listen to the mixes or scratches, whilst looking at the people around us. Our conversation would revolve around alteration of pitch while we exchanged notes. But, earlier, when creating the music, I would often hum the songs to her when we locked the poems. I would sing it, and she would make me do so again and again. She was hands-on with it. Do you know, Nandita didn't know anything about my earlier work? Even if she did hear my songs, she didn't know they were mine.
Which of the tracks from the film would be your favourite?
Ab Kya Bataun Main Tere by Seemab Akbarabadi. We had little time to record it. So much so that I had to call my guru to help me. It was being picturised on Ila Arun, who was playing the role of Jaddanbai, the first female music director. So it was special in many ways. It took me a while to crack it because I wasn't happy with what I was making. Ila ji suggested a singer. I was surprised I didn't know of her. Shubha Joshi is a 70-year-old singer who lives alone in a Borivali flat. She sings classical beautifully.
Catch up on all the latest entertainment news and gossip here. Also download the new mid-day Android and iOS apps to get latest updates