With Salman Khan joining the ongoing debate on the execution of 1993 Mumbai serial blasts convict Yakub Memon, we recall instances when Bollywood actors took a stand on critical or controversial issues...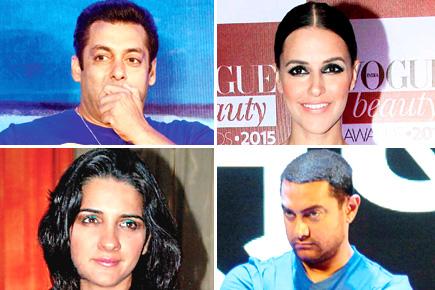 Salman Khan, Neha Dhupia, Shruti Seth and Aamir Khan
Known to be candid and often politically incorrect, Salman Khan had people come out of their Sunday slumber when he tweeted against the death penalty of 1993 Mumbai serial blasts convict Yakub Memon. Salman posted not one or two comments, but a barrage of tweets back-to-back in the wee hours, setting the cat among the pigeons.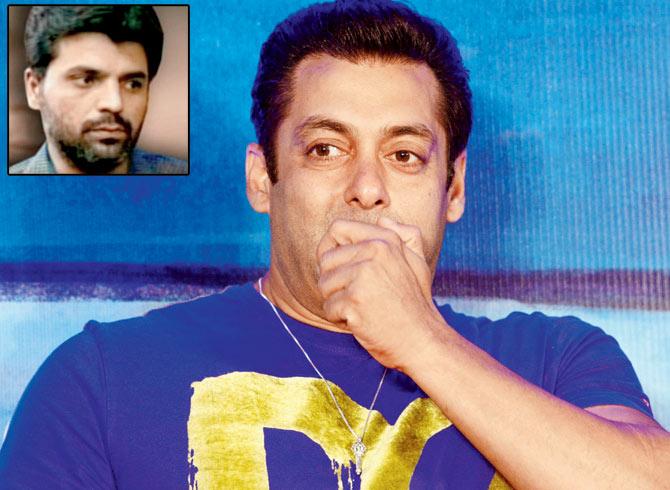 Salman Khan and (inset) Yakub Memon

The star was not exactly in a mood to hold back any thoughts as he joined a section that has been demanding for Memon's life to be spared since he is to be executed "for the crimes of his brother, Tiger Memon". Salman even asked Pakistan Prime Minister Nawaz Sharif to confirm if Tiger was in hiding in his country. Public prosecutor Ujjwal Nikam reportedly warned the actor of legal action if he didn't take his comments back as it amounted to contempt of court.
ADVERTISEMENT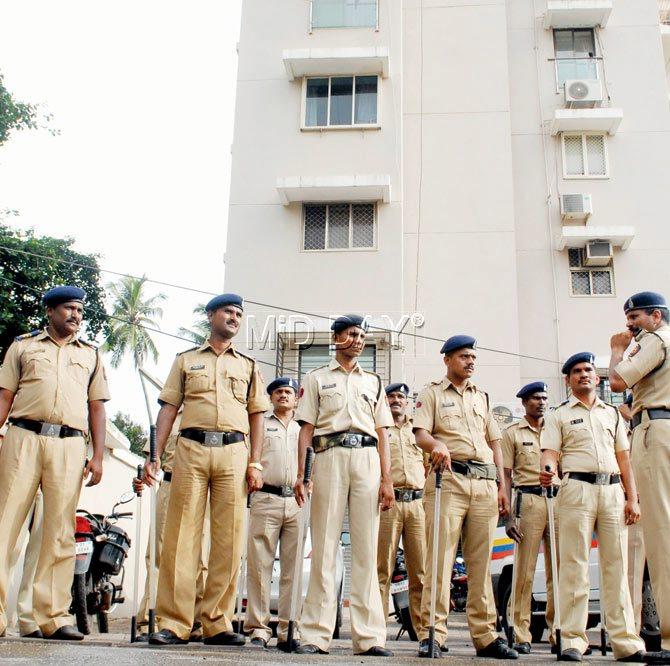 Security outside Salman Khan's Galaxy apartments in Bandra was beefed up ahead of the Bharatiya Janata Yuva Morcha's protest against the star's tweets in defence of Yakub Memon, the man convicted for the 1993 serial blasts in Mumbai. Of the 11 people convicted in the case, Yakub was the only one to be given the death sentence. Salman had posted saying that instead of Yakub, his brother, Tiger Memon, the main accused in the case and who is absconding, should be the one to be hanged. Pic/Shadab Khan

hitlist looks back at other instances when stars spoke their mind, faced the heat and then took back what they had said...

Flood fury
Last week, when heavy rains lashed Mumbai, Neha Dhupia took to Twitter to echo the  agony of the people on the streets. She slammed the government for failing to provide relief to Mumbaikars. Neha posted: "One rain n the city comes to a standstill. Good governance is not about selfies n makin us do yoga, it's making sure ur citizens r safe."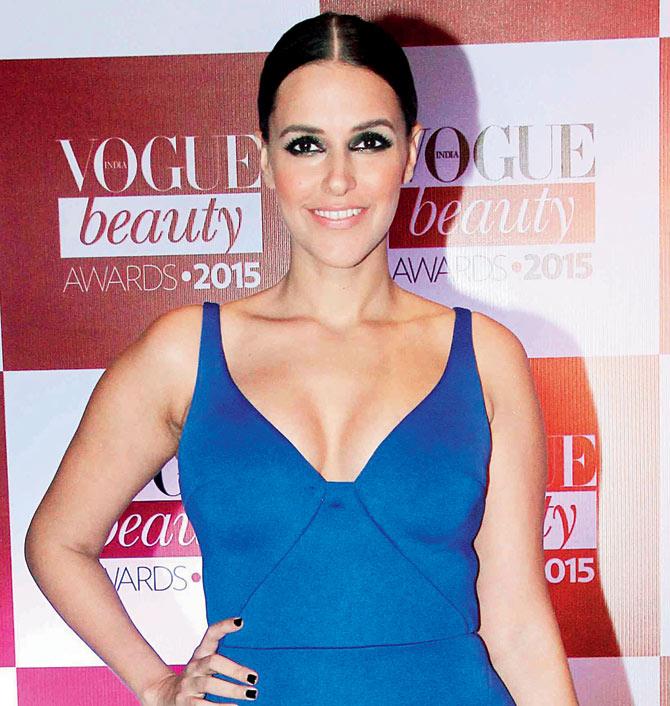 Neha Dhupia

The Bharatiya Janata Party felt she was hinting at Prime Minister Narendra Modi's Selfie With Daughter and Yoga Day campaigns. The actress was targeted for being anti-Modi and faced a barrage of angry replies online. She was showered with abuses by Twitter trolls who got personal and spoke about her "non-existent career". BJP workers even held protests outside her house here.

Says Neha, "The intention of my tweet was not to demean or personally attack anyone. It was the mere frustration of a helpless citizen of Mumbai. I have tried to take the high road on the outcome and ignore the people who have abused my family and me online. But I felt intimidated as protestors stood outside my house. I am grateful to the police for protecting us and request people to see that my words were about a subject and not a person.

She adds that her goal was not to hurt anyone's sentiments. "I have wholeheartedly and consistently supported the government's movements like Yoga Day and Swachh Bharat and will do so in future as well. I hope we can focus on the issues that matter and that my appeal to improve our civic amenities is taken in the right way," she states.

Last month, actress-anchor Shruti Seth expressed her views on Prime Minister Narendra Modi's Selfie With Daughter campaign on Twitter. She stated, "A selfie is not a device to bring about change, Mr PM. Try reform." The post caused a social media backlash, forcing her to delete it eventually. In an open letter addressed to Modi, she stated, "Selfies don't bring about change, reform does. So please try and be bigger than a photograph. Come on!"

Language row
In 2008, Jaya Bachchan insisted on speaking Hindi at the music launch of her son, Abhishek Bachchan's film Drona. She had then stated, "Hum UP ke log hai, isliye Hindi mein baat karenge. Maharashtra ke log maaf kariye. (We belong to Uttar Pradesh and will, therefore, speak in Hindi. People of Maharashtra, please forgive me)." Her statement came at a time when the Maharashtra Navnirman Sena chief Raj Thackeray had criticised Amitabh Bachchan for showing more loyalty to his home state, Uttar Pradesh, than Maharashtra. The veteran actress had to apologise later for hurting the sentiments of Marathi speaking people.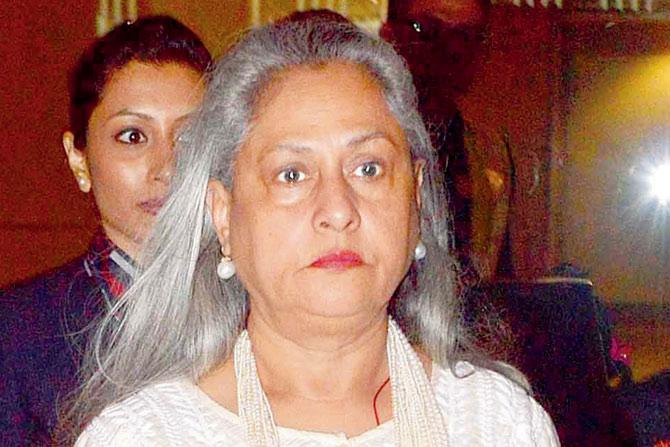 Jaya Bachchan had ruffled a few feathers in 2008 by insisting on speaking in Hindi at a time when a local political outfit had criticised Amitabh Bachchan for being more loyal to Uttar Pradesh than Maharashtra 

No going back
In 2006, Aamir Khan had extended support to the farmers who got displaced due to the Narmada dam project in Gujarat, demanding proper rehabilitation and compensation for them.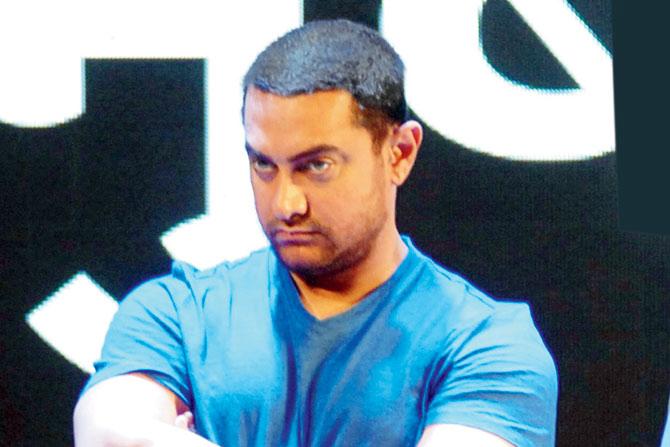 Aamir Khan had rubbed the Gujarat government the wrong way by pledging his support to the Narmada Bachao Andolan and demanded proper rehabilitation and compensation for displaced farmers
A controversy erupted over this, but the star refused to budge from his stand. To make its displeasure against Aamir evident, the state government imposed a ban on his 2006 film 'Fanaa'.