In her complaint to CINTAA, she has accused him of touching her on her chest in a kidnapping scene; both work on the TV show 'Pavitra Bandhan' on Doordarshan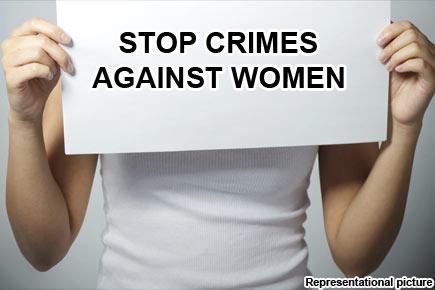 Molestation
An actress on a television show has alleged that a co-actor molested her while shooting a kidnapping scene. She has filed a complaint with the Cine and Television Artistes Association (CINTAA), the association for actors on film and TV screens. According to the complaint, in which she has described the sequence of events, the actress works on the show 'Pavitra Bandhan', which is aired on Doordarshan.
While shooting a kidnapping scene on August 3, she alleged that her co-star, Zakir Khan, misbehaved with her. The scene required three goons to kidnap her after making her unconscious. In a build-up to the kidnapping scene, Zakir Khan had allegedly misbehaved with her and brushed his hands against her chest. She warned him and told him to hold her by her hand.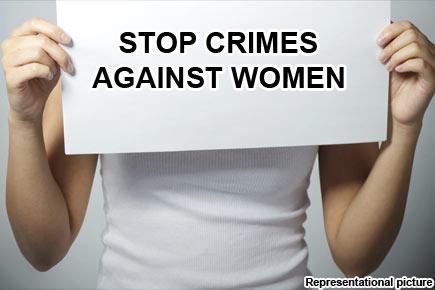 "In the next shot, the three goons had to hold me and Zakir Khan had to make me unconscious. When the shot started, he stood behind me and gagged my mouth with a handkerchief. He kept his other hand on my chest and started rubbing it. I struggled, but the other men had held me so tightly that I couldn't do anything. After the shot, I yelled at him but he behaved as if nothing had happened," described the actress in her letter.
When the woman went up to the production house, they allegedly told her they had to complete the sequence and she cooperated. "Later, the director wanted a front shot, so I told them I would do it in the presence of a production person. Still, Zakir held my shoulder in a weird manner and I screamed again at him."
Responding to this, Khan, according to the actress, said, "Tum bawaal kyun kar rahi ho, aur tum ho kaun? Aise scene mein kahin pe bhi haath lag sakta hain hai (Why are you creating a scene? Who are you? Such things happen in such scenes).
The woman further added that Khan refused to apologise for his actions, and, in turn, said he didn't want to work with her. She even wanted to go to the police, but the production house stopped her, saying CINTAA would give her justice.
CINTAA says
Sudhir Pandey, a committee member of CINTAA, confirmed having received the complaint. "We will call an emergency meeting after going into the details of the complaint. From what we have learnt, it could be a serious matter and strict action will be taken against the member." When asked about Khan, Pandey added, "There are 6,000 members; we will find out who he is and summon him in the case."
CINTAA has also written to the producers' body, Indian Film and Television Producers Council (IFTPC), on August 9, which, in turn, has written to Balaji Telefilms to take strict action against Khan. Vikas Mohan, senior vice-president, IFTPC, told mid-day, "It is a shameful thing and we have asked our member producer to take strict against the actor who has misbehaved with the actress." Ketan Gupta, COO of Balaji Telefilms, was unavailable for comment. The actress herself didn't want to speak further on the matter.