In a first, an Indian publishing house has released a title for Young Adults (YA) that talks of a girl coming out with her lesbianism. Will this result in more LGBT literature? Will readers open up to this genre?
YA literature, young adult books, LGBT literature, lesbianism, Hemanjali Sankar, Talking of Muskaan, Will Grayson, Will Grayson, John Green, David Levithan, The Perks of Being a Wallflower, Stephen Chobsky, Swimm- ing in the Monsoon Sea, Shyam Selvadurai,
Inspired by Apple CEO Tim Cook, a boy in my children's school posted a status update on Facebook on his preferred sexual orientation. The 14-year-old had over 600 likes and hundreds of supportive messages. Given that there are so many men and women who are closet gays and lesbians because of social censure, I marvelled at the boy's courage to come out. I was unsure if the young kids showing solidarity were conforming to a peer's 'coolness' quotient or were aware of what it means to be gay.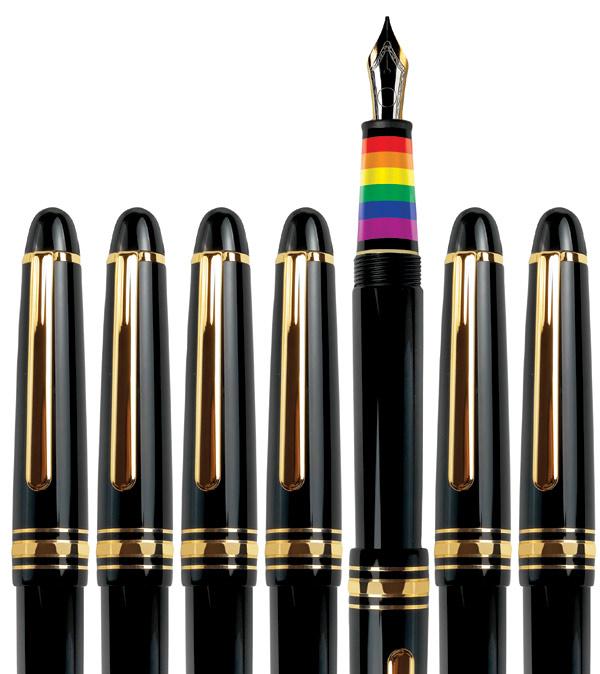 So, when I saw promotions of Hemanjali Sankar's Talking of Muskaan, a Young Adult YA novel about a girl coming out with her lesbianism among other things, I was intrigued. Is India ready for LGBT Lesbian, Gay, Bisexual and Transgender literature in the YA space? This, in a country where parents are still uncomfortable to talk to their children about sex, educators are grappling with basic sex education in schools, and where most teens can't mingle freely with the opposite sex?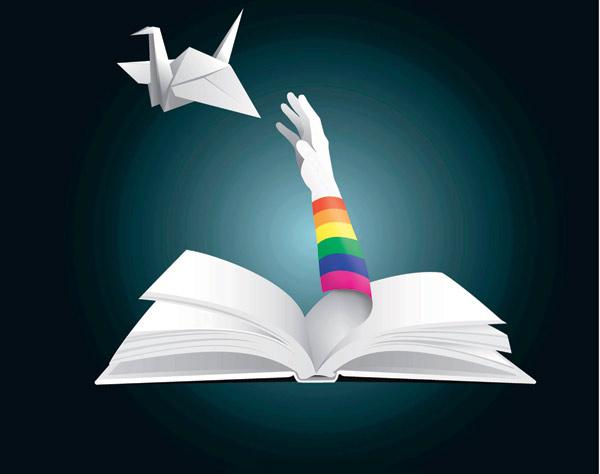 Booked for new readers
Arpita Das of Yoda Press thinks India is more than ready for LGBT books for young adults, "The Indian market is strange — there are plenty of niches that are as cutting-edge in their reading choices as the most sophisticated reading community in the West. I am not talking of only English-language readership. In recent times, we've seen books dealing with identity politics, riots, sexual abuse, death, and so on among fictional narratives for young adults written by well-loved authors."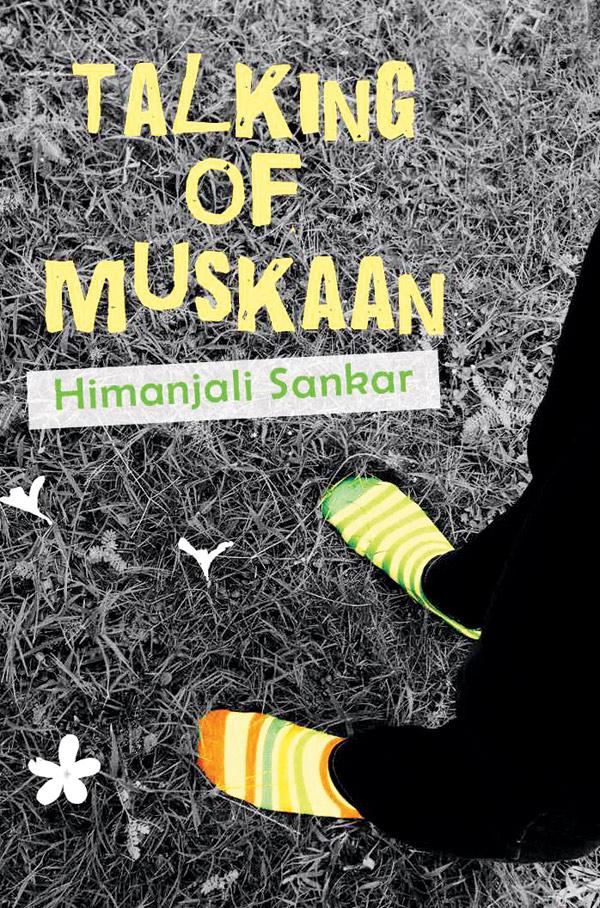 It's not as if children are unaware. In popular culture, specifically hugely influencing Bollywood movies, gays are caricatures and made fun of. Cases in point being Dostana, Kal Ho Na Ho and Student of the Year. If one were to classify TV show characters under the LGBT genre, Mitch and Cam from Modern Family, Will in Will and Grace, Neil Patrick Harris of How I Met Your Mother and host Ellen DeGeneres are much loved.

Himanjali Sankar, author

Children followed the discussion on Professor Dumbledore's sexuality when JK Rowling announced that she had conceived that character in the Harry Potter series as gay. Popular YA fiction like The Perks Of Being A Wallflower by Stephen Chobsky, Will Grayson, Will Grayson by John Green and David Levithan, Swimming in the Monsoon Sea by Shyam Selvadurai and So Hard To Say by Alex Sanchez have gay characters.

What is LGBT literature?
LGBT literature refers to titles where the core, not the peripheral protagonist, has a different sexual orientation. In the US, this genre is minuscule compared to thousands of titles under the YA genre but is seeing active growth.

According to a study conducted in 2012, 55 YA books that included LGBT main characters or were about LGBT people were published in the US. This number increased to roughly 95 in 2013. Interestingly, almost 70 of these titles were published by LGBT publishers, while the rest were by mainstream publishers. Since these are not backed and distributed by the heavyweight publishers, most books don't reach their target audience or find space on bookshelves. In libraries, they are organised under author names and librarians prefer to leave it to parents to decide about their kids' picks.

Das speaks of the Indian scenario, "The conservative estimate for the size of the gay community is 2 of the population, which means a 20-million strong figure. To have so few books on LGBT issues among adults and children is grossly inadequate."

There are a number of niche publishers for LGBT in India including Queer Ink and Yoda Press, but not many who publish for Young Adults or children. Sayoni Basu, the publisher at Duckbill Books who is releasing the LGBT title explains, "There are kids who are aware of their sexual orientation early on, and who have difficulty fitting into conventional notions of gender behaviour. For this handful, it's important to know that there are other kids facing the same dilemma."

Fringe to mainstream
Like other fringe/ marginalised groups hoping for better representation in popular culture, LGBT books also aim to reach out to those kids who need to find familiar faces and themes in the stories. The fears of social ostracism, being singled out for imagined misdemeanors and incessant ragging create huge stress for children confronted with their different sexual orientation. Himanjali Sankar, author of Talking of Muskaan says, "It is about learning to respect an orientation that is separate from the social norm — in this case it is sexual. I also touch upon class difference. It's important to introduce differences to children so that they don't grow up to be insufferable, insensitive, uni-dimensional adults!" Neha Shah, a Mumbai based child counsellor feels LGBT books in YA couldn't be better timed. "The West, has accepted it, but here, these kids are treated as lepers; parents encourage their kids to avoid being friends with them for fear of contamination — as if being gay is contagious," she reveals.

We are the cool kids
I asked my teenage children and their friends what they thought of such literature. Appalled that I would even ask such a question, my daughter said, "Mom, it-s not us with the problem; your generation has an issue with alternate sexuality." Whether they understand it or not, unlike previous generations, most kids today have more empathy for class, gender, race, academic, economic and sexual differences. If their collective empathy leads us to a more inclusive society, many borders will be erased.

Just as talking about sex does not lead to an increase in experimentation, but encourages young adults to make informed choices, LGBT literature will not change sexual orientations. The jury is still out on whether sexual orientation is genetic, or shaped by one's environment or a fair mix of both.

As with alcohol and smoking, children will experiment with sex before they come to terms with their choices. Parents recognise the need for acceptance, but also fear that young adults are, well, too young to decide their sexual orientations; they worry that such books might encourage kids to make decisions they don't have the emotional bandwidth to understand yet.

On the same page
While most LGBT titles are about lesbians, gays and bisexuals, it will be interesting to see if, in the near future, YA books, will focus on the T of LGBT, where the socially ostracised transgenders hijras, find a space, finally.

Parents and educators who are uncomfortable with LGBT literature needn't worry. Books are sadly not Bollywood movies that are encountered by millions. As Basu nails it, "Those who are interested, will hopefully, find it. Those who aren't keen or not prepared will ignore it."