Also, check out artworks at an exhibition that hopes to inspire youngsters to volunteer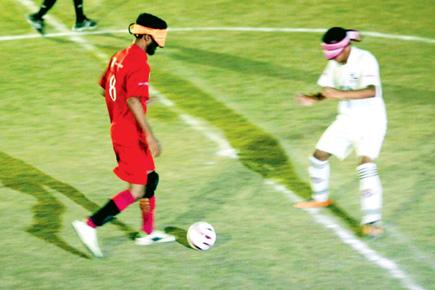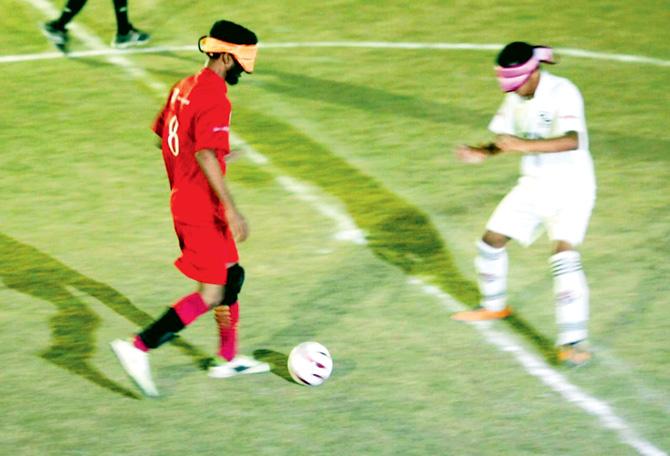 Visually impaired footballers from Kerala and Dehradun in the finals of IBFF Tournament
A camera focuses on a football player standing under halogen lights on a school ground in Kochi. Wearing an eye-patch, he kicks the football. As the ball makes a jingling sound, courtesy the bells stuffed inside, the goalkeeper gauges its direction and attempts a dive, but misses it. "This goal helped the Dehradun Blind Football Team win the semi-finals. They will play against Kerala in the finals," says Amrit Vatsa in a voice-over, as he goes on to film the finals of Indian Blind Football Federation (IBFF) Tournament held in April, where the Dehradun team emerged champions.
ADVERTISEMENT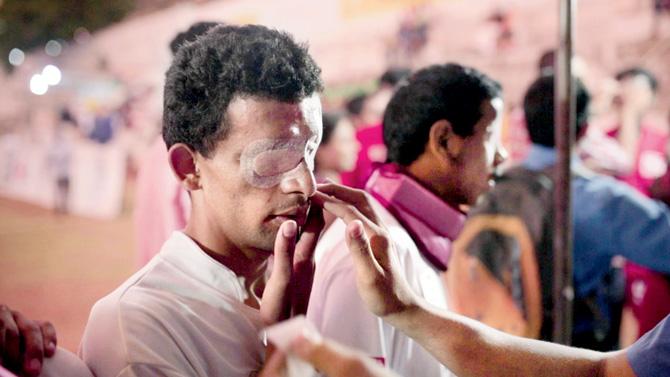 Dehradun team captain Pankaj Rana preps before the final match
Insight, outside
"Ten teams from across India, including Mumbai, participated with over 100 players, mostly between 16 and 20 years. I wanted to focus on two protagonists - Dehradun team's captain Pankaj Rana and Kerala's Aneesh M K," says the 34-year-old Goa-based filmmaker and wedding photographer. He edited the footage to helm the eight-minute documentary, The Blind Footballers of India, uploaded on his portal, 3minutestories.com.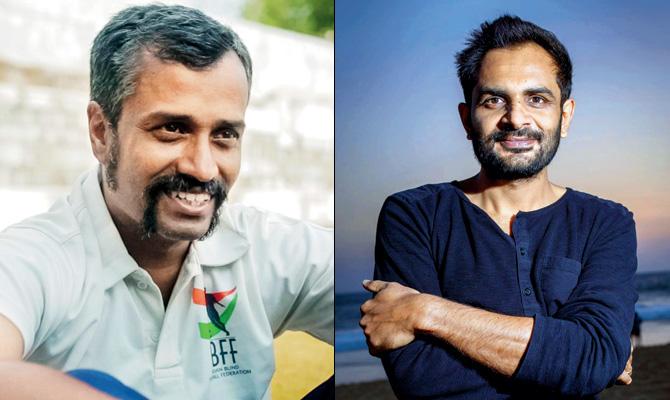 Sunil Mathew and Amrit Vatsa
The film also explores the sport's current status via an interview with IBFF's sporting director Sunil Mathew. "Till four years ago, India didn't even have a national-level blind football team. He is instrumental in putting it together. The team has travelled for three international matches so far. Next month, he's opening India's first sporting academy for the differently-abled in Kochi," says Vatsa.
V for volunteer
On Saturday, Vatsa will screen the film as part of India Starts With I. It's an initiative by Karmyo, a city-based platform that aims to inspire the youth to volunteer by connecting them with various NGOs. They roped in over 15 artists to volunteer with various non-profits and depict their experience through art that will be on display.
Co-founder Anshumaan Bansal says, "The artists volunteered for causes like river conservation, suicide prevention, music therapy for at-risk children and compassion for animals." The event also features stand-up comedy acts by Aakash Mehta and Raunaq Rajani, and a musical set by Shashwat Bulusu.
On: August 26, 1 pm to 6 pm
At: antiSOCIAL, Khar West
RSVP: insider.in
Free