Over the last decade, Kirit Mankodi, a Mumbai-based professor of Archaeology has been working hard to help recover the country's stolen heritage and create an online profile of stolen Indian artworks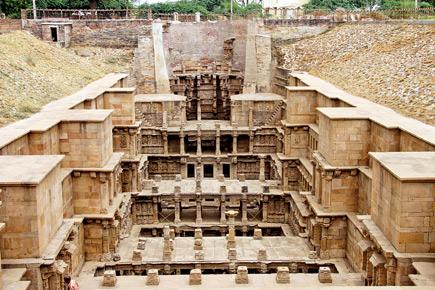 Rani Ki Vav
In January 2014, Indian newspapers reported the return of three stolen sculptures — two amorous couples (known as Mithunas in Indian art), and a stone sculpture of a male deity from the US Immigration Custom's Enforcement (ICE) Homeland Security to the Indian embassy. The three sculptures were valued at $1.5 million (Rs 9 crore). While the news widely featured and was appreciated by all Indian art lovers, very few are aware that it would have been impossible without the efforts of a Mumbai-based professor of Archaeology, Kirit Mankodi.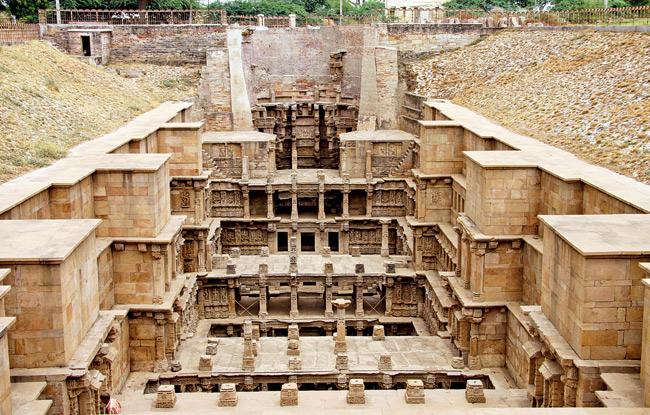 In 2001, Rani Ki Vav (The Queen's Stepwell) in Patan, Gujarat, lost two prized sculptures of Hindu gods Ganesha and Brahma. Pic Courtesy/WWW.PLUNDEREDPAST.IN

Earlier, in 2010, Mankodi, an expert on Indian temples and sculptures, had helped Interpol trace the sculptures. He had identified one of the sculptures in an ad for sale in an international magazine. Mankodi immediately wrote emails to the Interpol and US Homeland Security with details about the sculptures, their place of origin and photographs of the site, before and after the theft. He also wrote emails to scholars, museums, art dealers and experts around the world to help locate the second one.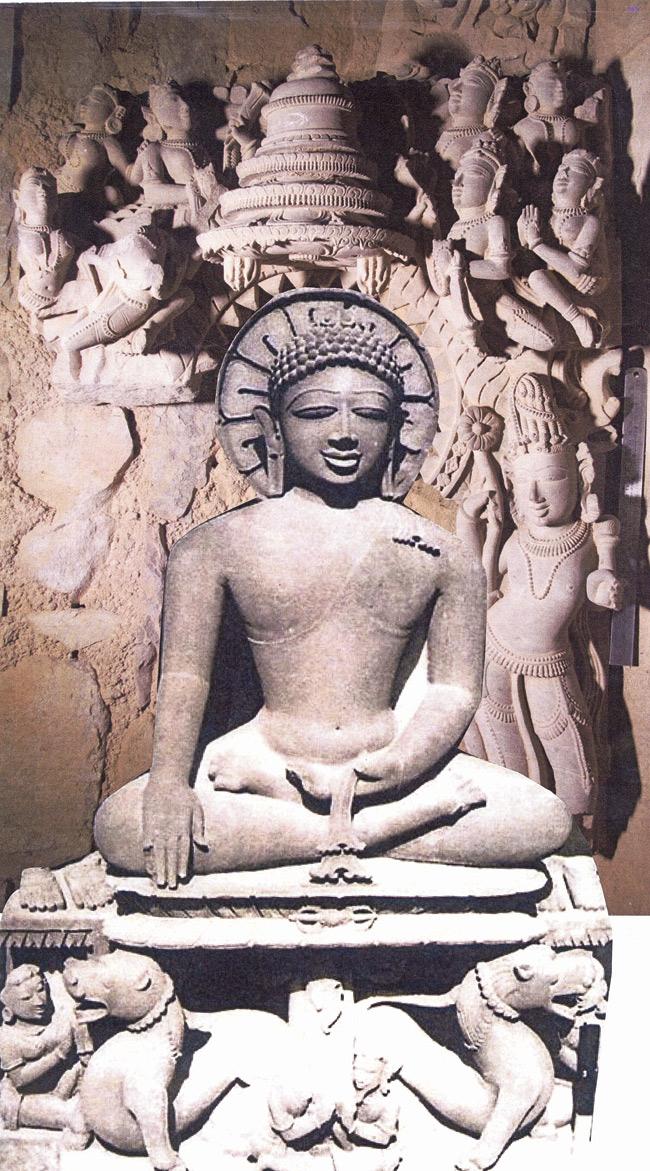 A digitally mastered image of a Buddha sculpture, stolen from a protected site in Bilhari, Katni, Madhya Pradesh. While part of the sculpture (right and top) remains attached to the site, the main statue has been missing since 2007.

Lost and found
Mankodi, 74, who helped identify and establish the ownership of these sculptures, has since then been writing extensively about stolen artworks via email and on his website Plunderedpast.in. He has managed to create a database of over 15 such thefts, with details about their origin, pictures before and after theft as well as dates of FIR. The list includes sculptures from Sas-Bahu temples at Nagda in Rajasthan (2006), two Buddha sculptures from Bilhari, two stone sculptures of the Hindu god Ganesha and Hindu god Brahma stolen from the UNESCO World Heritage Site, Rani Ki Vav or the Queen's Stepwell (underground reservoir) at Patan, Gujarat, in 2001, and many more.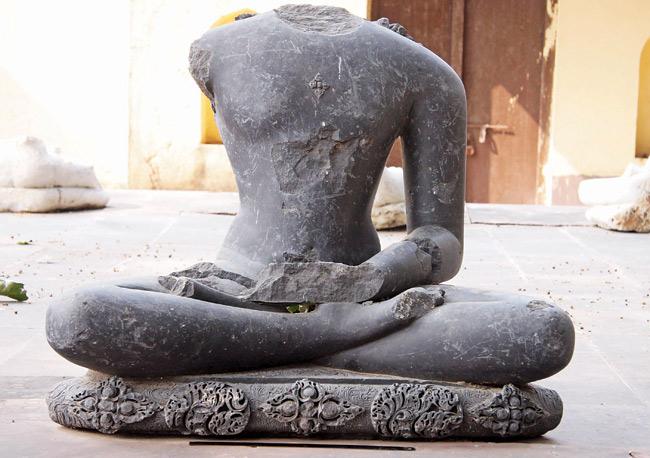 A headless statue at Jina, Kota, Rajasthan. Mankodi says that there are thousands of such headless sculptures in India. "When thieves can't take away the entire structure, they cut off its head and sell it in the market," he says.

These are just some of the sculptures that have either been identified or reported lost. Mankodi believes that there would be many more. "I was able to identify these thefts because I had worked on these sites. There could be many more such sculptures, which have been stolen from India, and not reported," he says. This could be highly possible considering Homeland Security and Interpol recently found artefacts worth over $30 million (Rs 180 crore) stashed at various warehouses owned by the New York-based Indian art dealer, Subhash Kapoor. The art dealer is currently undergoing trial in Tamil Nadu for allegedly stealing artefacts and exporting them outside India. According to the website hasingaphrodite.com, nearly 230 artworks have been traced from Kapoor to some of the most popular galleries in the world, including Australia's National Gallery of Art (21), Metropolitan Museum of Art (81), Toledo Museum of Art (44), Boston's Museum of Art, and the Art Institute of Chicago, among others. The dealings go to several millions of dollars.

Around four-five of the eight celestial women missing  from the ceiling of the Sas-Bahu temple in Nagda (above) are believed to have been traced to dealers, but bureaucratic laziness has prevented their return.

Art of the matter
"As unfortunate as it is, despite the huge size of the stolen artefact rackets, the Indian government has failed to form any individual organisation to monitor and trace stolen artworks from India," rues Mankodi. Lack of efforts by the central and state governments inspired Mankodi to start the website. "To prevent such thefts from happening, and retrieve what has already left India, we need awareness. This is our heritage, our culture, and it must be preserved," he says, adding, "I created the website so anybody — from international organisations, museums and galleries to art dealers, scholars or the common man is aware of such thefts and can alert us or the authorities about them."

Saving our artefacts
Mankodi relies mostly on the Archaeological Survey of India (ASI) for details on recent thefts, and information from art dealers and other experts. "The ASI is not an investigating agency, so, it can't investigate thefts. What it does is file an FIR when such a theft is brought to notice. I get all the information — the FIR number, the place from where the theft has taken place, the police station where the FIR is lodged, the date of theft, photograph and description of the artefact — and I put it on the website."

His efforts have also helped trace two sculptures from Nagda Temple, which an art dealer had bought, unknowingly. The dealer offered to return the sculptures, but there has been no response from the Indian authorities. Mankodi advises all owners of old artefacts, including those inherited from their fathers to register them with the ASI as soon as possible. "Every owner of old artefacts must register it to the authorities under Indian Antiquities Law. But also because it will save you from any trouble, and help relocate in case of a theft. To claim a stolen artwork, you have to provide a link and establish the ownership. And for that, the best thing to do is to register it with ASI," he adds.

Log on to: Plunderedpast.in