Learn to craft dolls, monkeys and birds using multani mitti and tamarind seed powder from a Bhopal-based Gond tribal artist who masters in Bheentichitra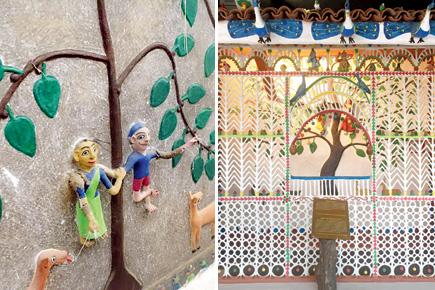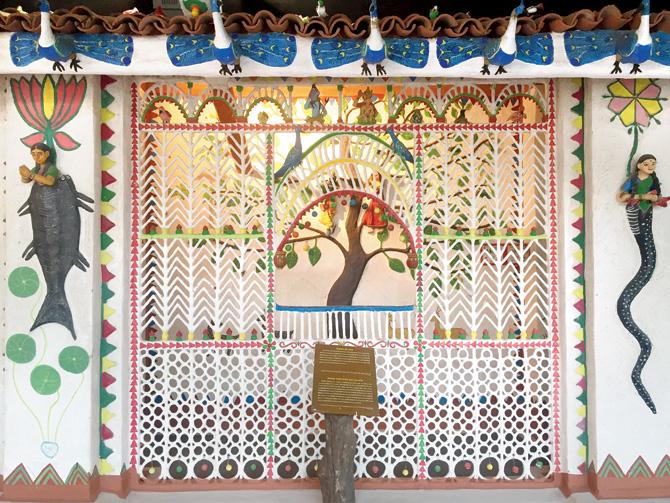 Bheentichitra created by Champabai Chitrakar at the Tribal Art Museum in Bhopal
Ifâu00c2u0080u00c2u0088you visit the Tribal Art Museum in Bhopal, you will spot beautiful jalis (window lattices) and mud walls that come alive with folk tales painted by tribal Gond artist Champabai Chitrakar. She narrates the stories through sculpted three-dimensional clay dolls, monkeys, birds and floral designs on the walls. Then, she paints them with myriad dotted patterns, a signature of the tribal Gond art of Central India. This form of 3D tribal art is known as Bheentichitra, developed from a post-harvest tradition of decorating newly whitewashed and repaired houses. Champabai belongs to Puhputra, a remote village in Chhattisgarh, known for a small group of artists who have developed this remarkable and unique sculptural tradition to decorate their surroundings.
ADVERTISEMENT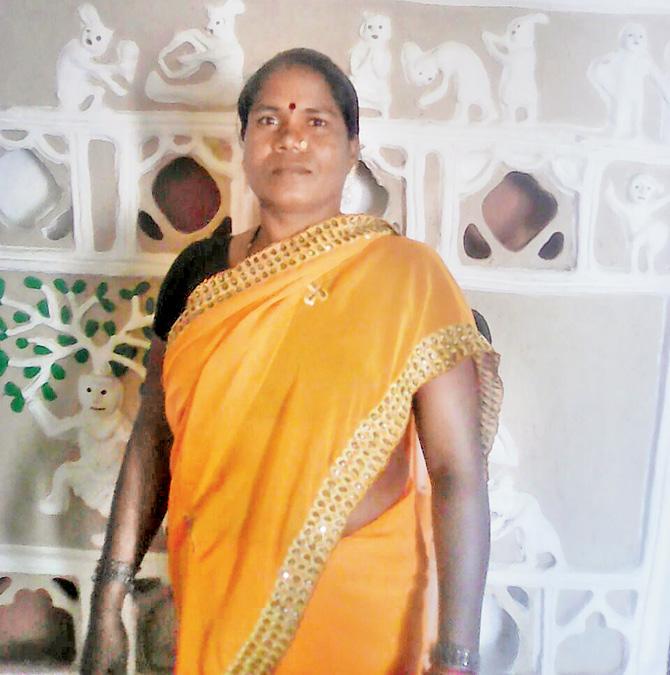 Champabai Chitrakar
This weekend, she will be in Mumbai to conduct a two-day workshop by Bluebulb. Iteeha — an organisation that works with over 200 Folk artists to create awareness about indigenous Indian Folk arts — has roped in the artist. "I met her at the museum last October and decided to bring her down to Mumbai. She has created beautiful structures in the museum," says Ritika Jhunjhunwala, co-founder, Iteeha.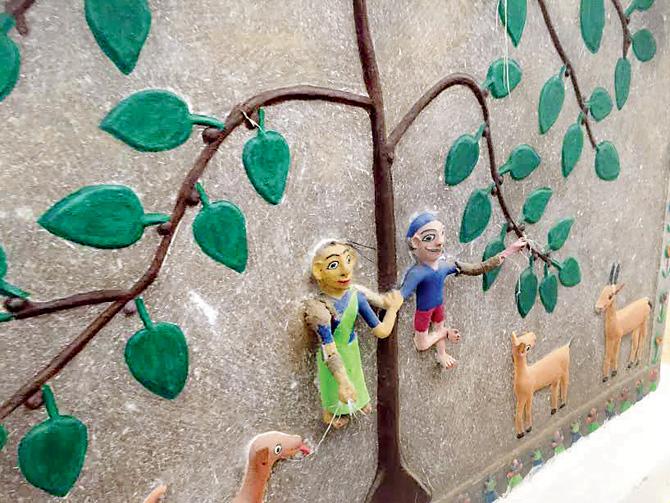 The figurines are made using materials like multani mitti (Fuller's earth)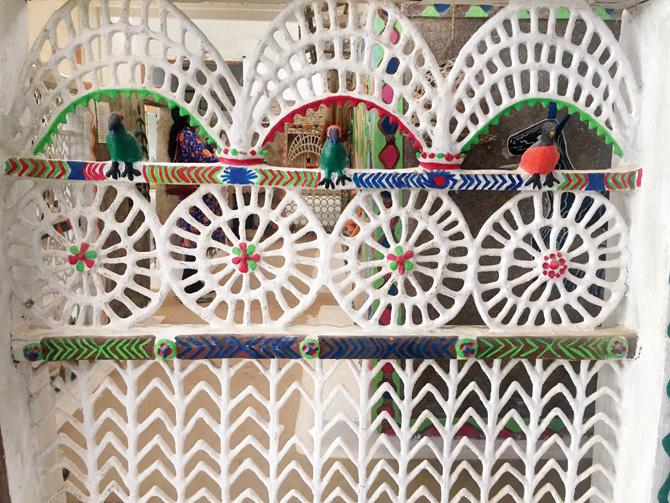 Tamarind seed powder and jute thread
On the first day of the workshop, Champabai will introduce the art form and offer a demo of various options with regard to the 3D structures, toys and figurines. She will also guide you on how to make the dough and mould it into various sculptures using materials like multani mitti (Fuller's Earth), tamarind seed powder, jute thread, coconut rope and wire. On the second day, you will learn to paint the sculptures in Gond art style. "I learnt to make the sculptures during my childhood. Bheentichitra are integral to Gond culture and we follow the techniques that have been passed down over generations," shares Champabai over the phone from Bhopal.