William Elison, Christian Lee Novetzke and Andy Rotman explain how the cult Manmohan Desai film from 1977 resonates till today for its central message of brotherhood across religious boundaries, and use it as a lens to gauge modern India's experience with secular democracy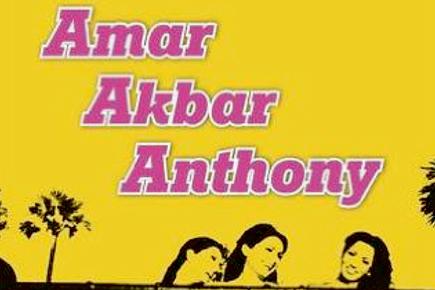 Why this particular film? When and how did you discover the film? Did the simple, practical title have anything to do with it? How many times did you end up watching the film?
We chose to write about Amar Akbar Anthony because each of us loved the film, loved analyzing it with our students, and yet still kept finding parts of it baffling. The film is exuberant and the plot is complex, but did all the pieces really fit together? What made it so popular in the 1970s, and still so popular today? Understanding the film became a challenge for us as scholars of Indian culture. As for how many times we ended up watching every second of this three-hour movie: More times than we could possibly count.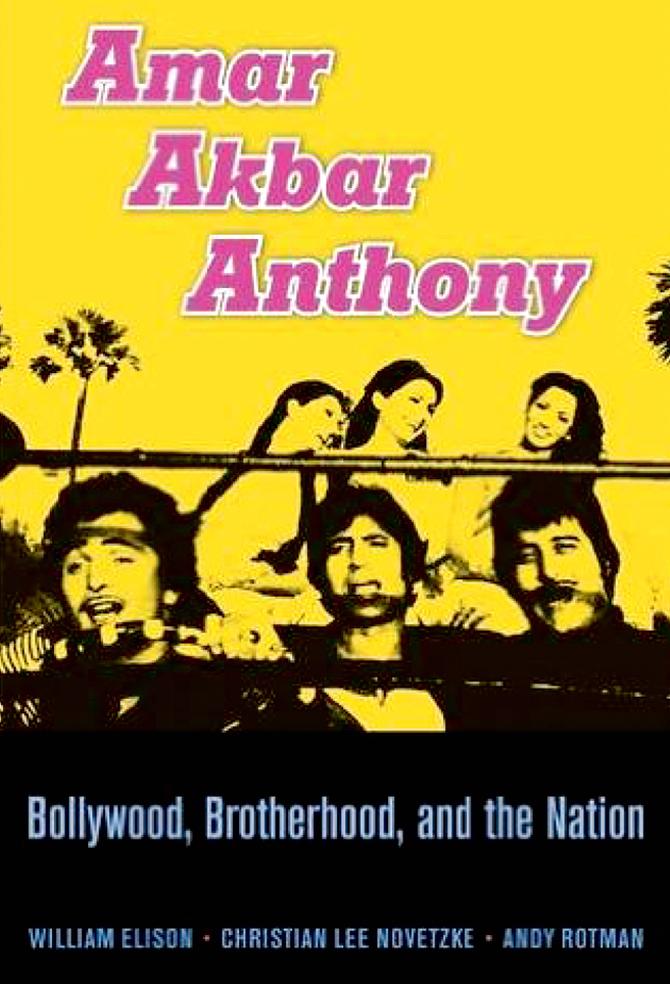 Who were each of your favourite characters in the film? Why?
The film is full of memorable characters. We are even fond of the second-tier villains, like the muscle-bound Zabisko and the sleazy Ranjeet. But we don't agree on who the story's hero is, and that's why our book is structured around a kind of sibling rivalry. Andy champions Amar, because as the embodiment of the state he's the key to making sense of what the film says about the Indian nation. William argues for Akbar, because of the miraculous power he has to cut through illusion with song; it's his prayer that leads Sai Baba to lift their mother's blindness, which sets up the story's resolution. And Christian thinks it's Anthony, because he's the middle brother, the middle man, the character that links everyone together and holds the center of this whirlwind of a movie. Then in a final chapter we let the three contenders offer their perspectives on their mother, and give Maa herself the final say.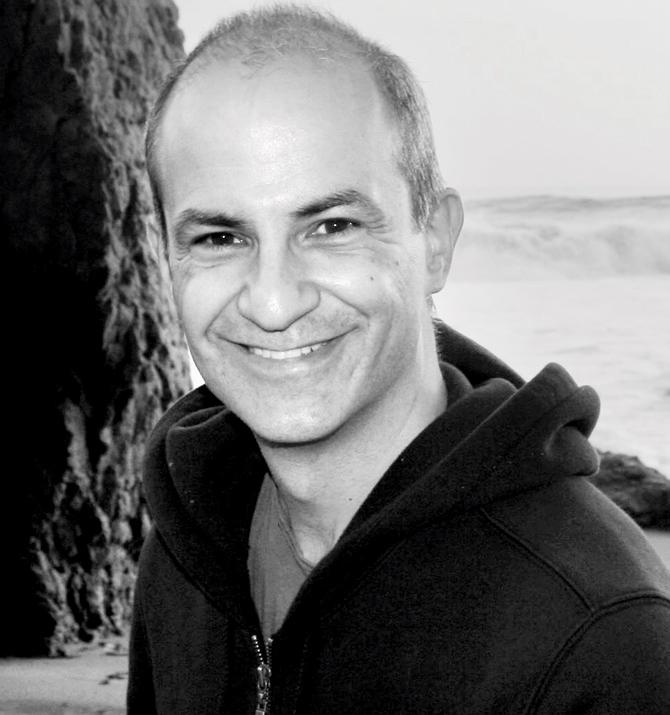 Andy Rotman
Did you meet any of the stars who played the lead male roles, for better perspective or the fact that they were representing India in so many ways?
No, but we are hoping they will read this and invite us for vada pav! And we'd be thrilled to meet Shabana Azmi and Neetu Singh. And let's not forget Kader Khan, who wrote the dialogues and surely has some penetrating insights about the movie and its special mojo.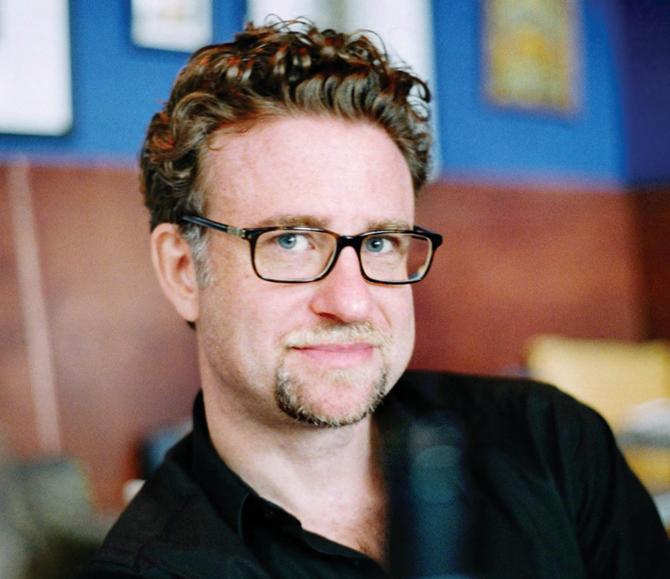 Christian Novetzke
Do you believe the filmmakers and scriptwriters were ahead of their times while working on this film? Or was it the ripe time to create such a film?
Amar Akbar Anthony was made during the Emergency and in many ways — as we discuss in the book — the story reflects concerns specific to the times. Amar's character, in particular, symbolises anxieties about the police state, about the failure of the democratic process, and even about sterilization. What is really remarkable, however, is that the film continues to work so well today. The stars' charisma is as powerful as ever. The hit songs have taken on new life as classics. And the film continues to be invoked for its central message of brotherhood across religious boundaries — although it's important to note that people find ways to invoke it at all points of the political spectrum. We suspect that Desai and his creative team would have been surprised by the enduring appeal of the film; it's such a crazy hodgepodge of elements borrowed from other films, from literature, and mythology. But each of those elements is dense with meaning—or flavor. Amar Akbar Anthony, we could say, is where the masalas come together in a perfect blend.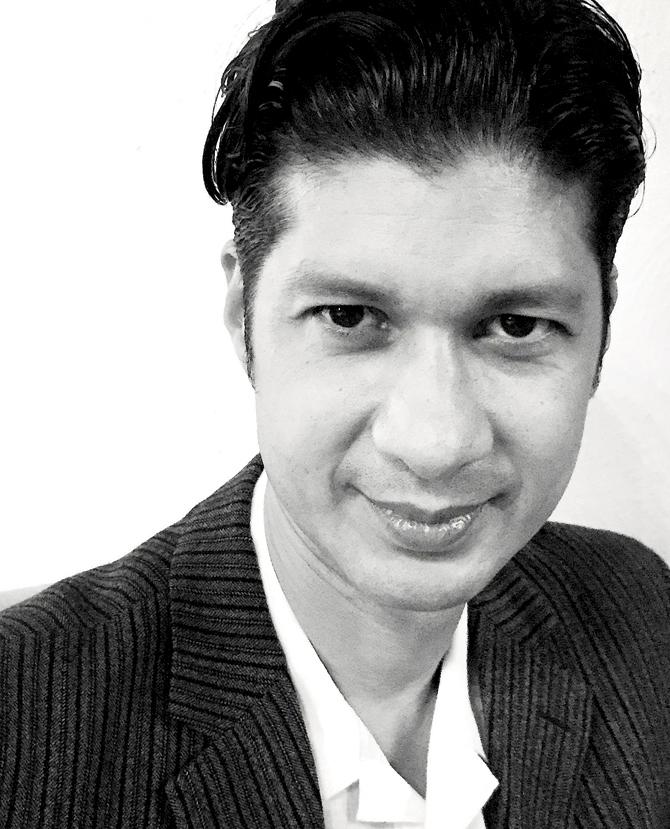 William
Do you think, after writing this book, that today's India would have approached and reacted differently to the film if it was made exactly frame-to-frame?
It's very hard to imagine a straight remake of this film, because in many ways it's a period piece, firmly set in the milieu of the 1970s. Perhaps the more interesting question is this: How could you tell a story that gets across the same messages — about secularism, brotherhood, the cosmopolitan promise of Mumbai — in a contemporary idiom? What sort of updated profiles would the brothers have? Who would be the bad guys? And how could we make room, this time around, for Buddhists, Parsis, Jews, and Jains?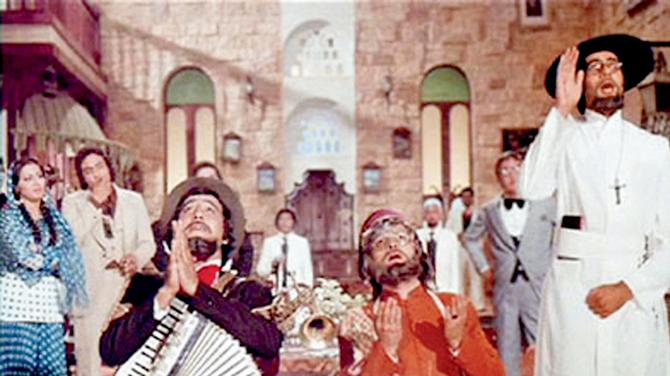 But your question also hints at the reason we've written the book. In our own way, we have tried to reinsert, or re-release, Amar Akbar Anthony into the present moment. We see the film less as a portrait of the past, and more like a lens that refracts the past onto the present.
What have been your learnings and unlearnings from this film?
We've learned that modernity and secularism in India look very different depending on the lens through which they are viewed. And we've learned that our film isn't crazy, it's complex; it's not baffling, it's intriguing; and what makes it so is that it gives us three different lenses. Amar, Akbar, and Anthony — Hindu, Muslim, and Christian, policeman, qawwal, and dada — each show us a different world, even as the three come together as brothers. As for what we've unlearned, how's this: When it comes to India, complex questions often entail complex answers . . . that become the beginning of new questions.