The Dadar Catering College turns 60. To mark the occasion, they will launch a book that celebrates 60 of its star students and a legacy that coincides with Independence, finds Phorum Dalal
Then Chief Minister Morarji Desai (in Gandhi topi) with Lilavati Munshi (to his left) at the inauguration of the College of Catering & Institutional Management at Bhavans college campus, Versova on June 27, 1954. Munshi was responsible for setting up the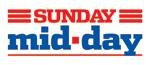 The city is bathed in a light drizzle when we alight at Dadar station at 9 am on a Tuesday. It's a 15-minute walk down to the Institute of Hotel Management, Catering Technology and Applied Nutrition, formerly known as Dadar Catering College. It's not a good place to be in when hungry. Chef Vernon Coelho, head of department, is expecting us.
ADVERTISEMENT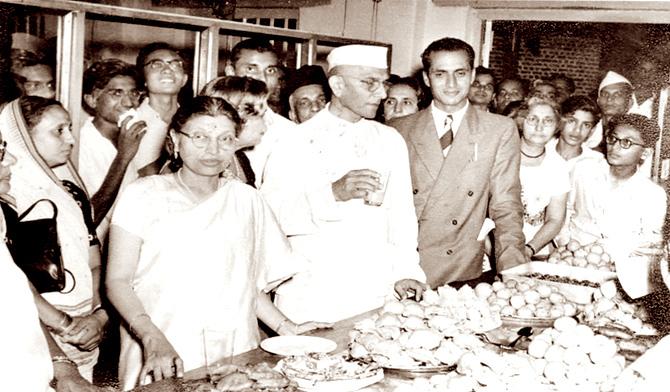 Then Chief Minister Morarji Desai in Gandhi topi with Lilavati Munshi to his left at the inauguration of the College of Catering & Institutional Management at Bhavan's college campus, Versova on June 27, 1954. Munshi was responsible for setting up the All India Women's Food Council, which housed Asia's first catering college, which would later become IHM. Pic/ Courtesy IHM.
A quick entry into the visitor's book, and we are inside the hallowed edifice that has been training ground to some of India's iconic chefs.
Before us, a group of students in crisp, white uniforms and black caps are furiously washing windows of their in-house ground floor restaurant. We run up to the first floor and encounter a peon. "Who?" he asks crisply.
"Vernon Coelho?"
"His office is on the second floor, but he's always in the kitchen."
Past a heavy metal door sits steaming hot air, and students scattered across steel work stations. In a corner that offers him a landscape view is chef Coelho, barking orders, pulling up late comers and throwing instructions at lab assistants. "I have to be strict. You cannot inculcate discipline any other way," he says, offering us a cup of tea.
His association with the institute is 44 years long, counting his time as both, student and faculty. He retires next January when he turns 60.
Which makes him just as old as the institute he helms. A coffee table book is set to launch on September 12 to mark the occasion, and celebrate IHM's 60 star ex-students.
Their journey to fame will be peppered with Coelho's memories of them, photographs of course, and a signature recipe. "An ex-student, Jimmy Shaw, who is launching a food app called DishCo, is bearing the cost," says Coelho, stopping us mid-question. "First, let me tell you how it all began."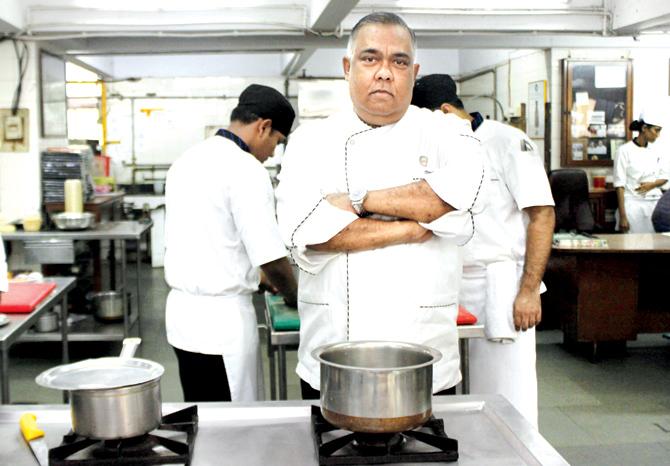 Chef Vernon Coelho has been the head of department since 2003.
The history
Post-Independence, around the end of 1948, the country was reeling under a severe shortage of food grain. Then food minister, KM Munshi, entrusted the job to his wife, Lilavati Munshi. A social worker and philanthropist, she got a group of like-minded women together and launched a scheme called Annapoorna, which aimed to inform people about alternate sources of grain. "They also sold packed meals at 25 paise, targeted at workers who needed nutritious food," he explains.
In five years, when the situation improved, Munshi asked his wife to return the money they had made from the sales to the government. "But Lilavati refused. She used the money to form the All India Women's Food Council, and started a college of catering to train women in nutritious foods, along with subjects like home science."
The institute was opened in an old army barrack at Bhavan's Institute in Andheri. "The first batch of 1954 had six students in a one-year programme. The second year had just four," says Coelho. The college is now equipped to supports 400 students.
Ten years after its launch, the college got affiliated to the Technical Board of Maharashra and relocated to the current Dadar campus and could accommodate 60 students per batch.
In 1988-89, the institute went under the central government with branches were set up in Delhi, Chennai and Kolkata. That's when the name was changed to IHM. Today, there are 21 IHMs across the country, with the 22nd one coming up in UP.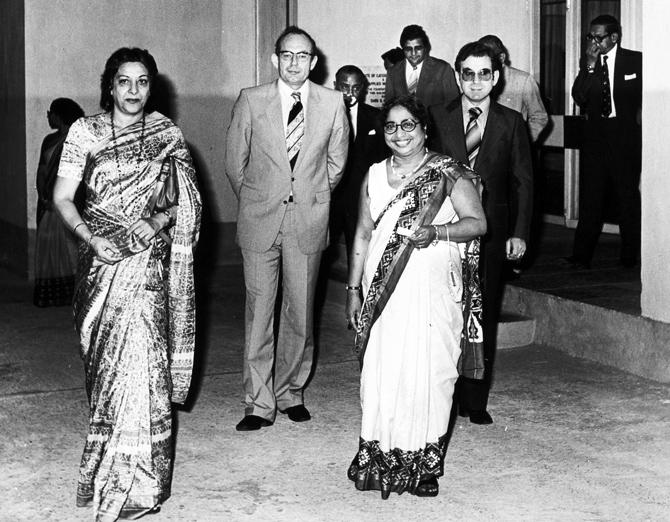 Nargis Dutt with the college's first principal, Mrs Philip Thangam
Lady behind the success
Coelho says the credit for the institute's repute should go to its earlier principal, Mrs Thangam E Philip. "She was my principal too. An authoritative and formidable lady. I, who was not afraid of my parents, was petrified of her," says Coelho, who joined the college in 1972. "I got here by chance. I didn't know what I wished to do. Arts was meant for girls. A friend and I dropped in to find out more.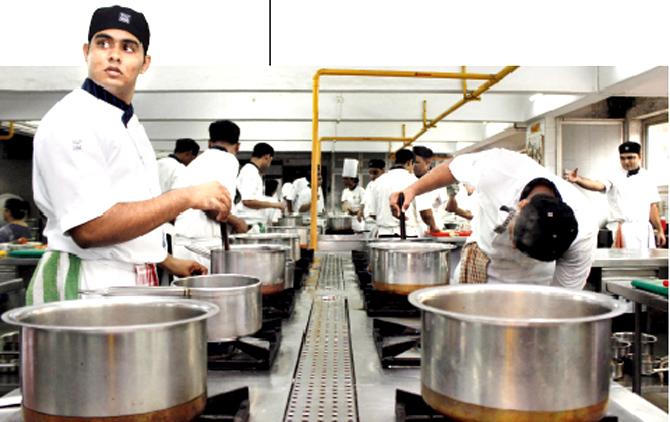 Students at a practical session at the institute's kitchen. Pics/Tushar Satam
My first question was: 'I hope there is no math and science to be learnt,'" says Coelho, who signed up for the technical course he grew to love. "My father was confident that I would give up within a month," he adds. But Coelho made it to college every day, cycling from Bandra to Dadar to save the 25 paise bus fare so he could catch a movie after class.
"We had fun. Today's students are under pressure to perform. Back then, we studied Indian cuisine, and mostly French. Chinese, Italian, Mexican and Thai came much later. Then we also introduced Spanish and Japanese," says Coelho, who graduated in 1975 . "I still didn't know what I wanted to do, so I went to meet Mrs Phillip, who asked me to join as assistant in the kitchen lab till I figured out the road ahead. No one could refuse her. I am still here," he laughs.
Between 1981 and 1985, Coelho worked in the industry, including at the Taj and Sun N Sand, and establishments in Jordan, Bahrain and the UK. In 1986, he returned to joined as full-time teacher. It was traumatic because he had no experience of facing a class full of students. A teachers' training course left him more equipped.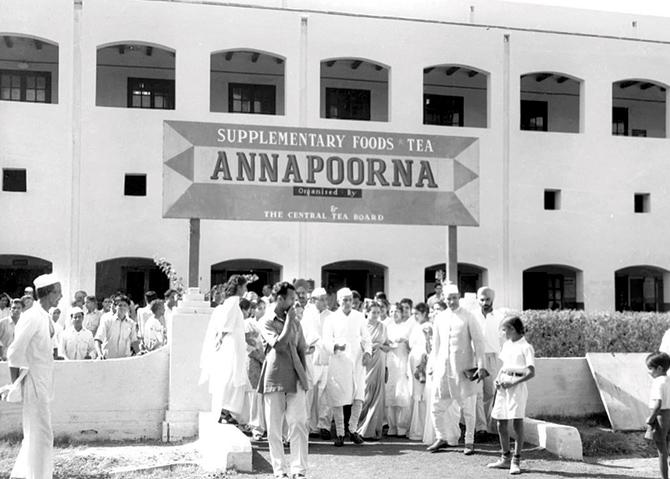 Jawaharlal Nehru inaugurated Annapoorna at Bhavan's campus in 1954. pic credit/IHM
In 2003, he became head of department and the course was changed from diploma to degree. "My role is administrative now, but I can't stay away from the kitchen. I have an office, but I barely sit there."
Coelho is in at the institute every morning at 8 to prepare for practicals. "With this meat ban," he says with a furrow on his brow, "I have to restructure the dishes they learn. Thankfully, it isn't tough to train Indians in hospitality. It's in our genes."