From hot air balloon rides, six-seater motorbikes, haunted villages and impregnable fort walls, Rajasthan Tourism's new campaign uses innovative ideas including sand animation to showcase the state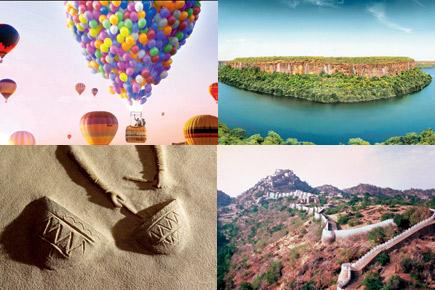 When a series of new video commercials released by Vasundhara Raje, Chief Minister of Rajasthan, hit television screens and social media platforms along with the new tourism logo of Rajasthan, it generated all the right noises. Characters created on sand stunned viewers even when they hardly realised that this was the first time that such an art was being used for an advertisement.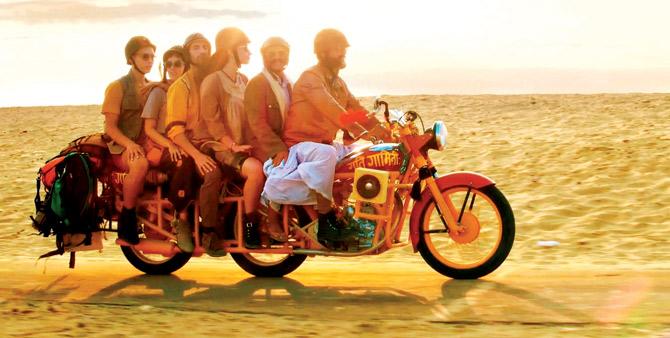 Stills from a commercial in the lastest Rajathan Tourism ad series. Pic courtesy/Mahesh Gharat
The logo-istics
One of the videos of the campaign and the new logo features a camel, a moustache and birds, used sand animation. This unique idea came through when Mahesh Gharat, group creative director at Ogilvy & Mather (O&M) approached Suresh Eriyat, founder and creative director, Eeksaurus. "I told him about the campaign and he said, why can't we use sand to animate the logo as it is closely associated with Rajasthan. I was sceptical initially since no one had ever done it before and we have seen a typical sand art style, which includes backlighting. Everyone had seen that form and I didn't want to do anything typical," shares Kharat who worked on the project with Azazul Haque, also a creative director. "We wanted the logo to depict the friendly, playful state. The moustache represents Rajasthani pride while everyone associates camels with the state. The two birds represent the Bharatpur bird sanctuary, which is an ideal spot for tourists," Gharat adds.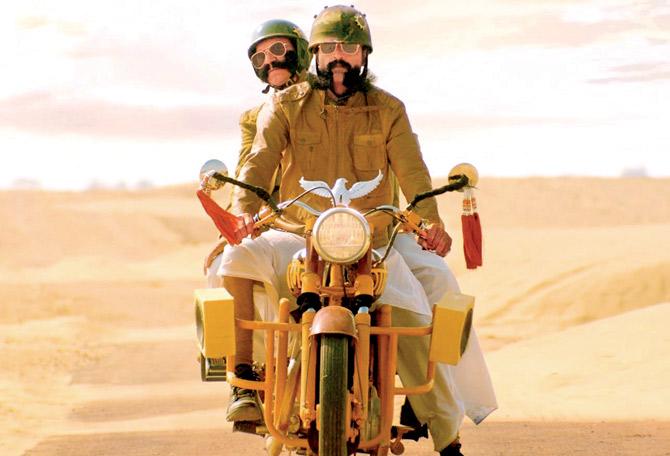 Sand story
"Sand is rudimentary. So I thought, why not use sand to animate the logo. No one had done it before. This wasn't initially part of the plan but the client loved the idea. Even corporate clients don't respond so soon with approvals. The difficulty was to actually execute it. To execute a sand sculpture is easier than animating it. Dhimant Vyas helped us with the animation," shares Eriyat, who headed the sand animation film. Working with sand however wasn't easy for the team. "Sand is a very delicate medium to animate, specially with embossed forms. One second of animation requires 24 frames to see the movement. The same embossed elements have to be sculpted repeatedly, to control its forms," shares lead animator Dhimant Vyas.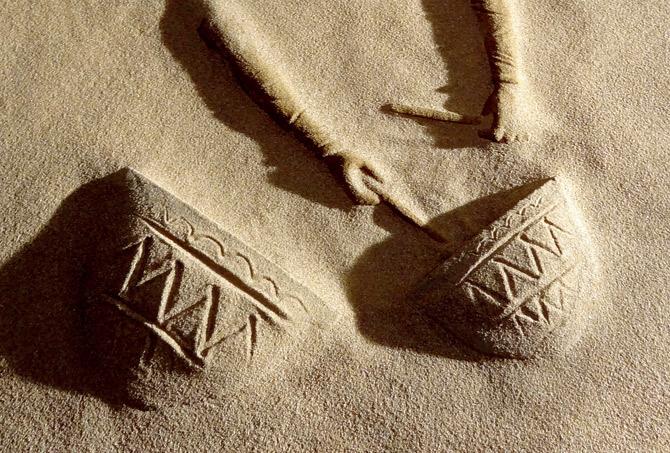 Sand art
"Normally, people animate sand with under light or back light on a glass table, it shows sand particles in dark forms. But we experimented with different styles and did not use common method. The team of Eeksaurus and I tried different ways to animate sand, it was easy to make one frame nicely but animation requires multiple frames with controlled movements on the shapes. Finally, we arrived at a unique technique — 2D animation was done first for the complex animation, each frame was translated digitally to laser cut stencils. These stencils were then worked over by clay to provide the three dimensional depth that is seen in the film and then lovingly animated over, frame by frame, with sand on table and a top mounted camera. There is no cut in the film. So, if there is any change in the ideas, it would need a reshoot for the whole animation," he adds. With this method, the film took 15 days to shoot, with nine to 10 hours of shoot a day.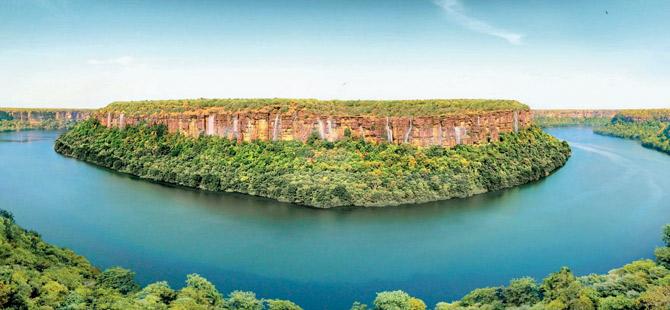 Water body at Kota
Picture this
The other films in the campaign showcase unique aspects that one can come across in the state. "I was in Rajasthan for two months. We were looking for places that don't easily look like Rajasthan, for example, the large water body near Kota. We were in Udaipur when a friend of mine told us about this place. It is 22 km away from Kota. The entire idea of the campaign was to reflect how you accidentally come across an unusual sight in Rajasthan, that's where the tagline, Jaane kya dikh jaaye, came from. We didn't use Padhaaro Mare Des because for many years Rajasthan has been inviting people. This time we wanted to talk to people who have been there before but want to come back again to see more than what usual tourists do," shares Kharat.

Kumbhalgarh Fort
The first video that was launched was the one showcasing the long walls of the Kumbhalgadh fort. "The Kumbhalgadh video was shot by a drone in one shot without any cuts. The length of the wall is unbelievable. Initially, I had a story in mind but when I saw the wall I thought this needs to be highlighted. I have experimented with shooting with drones before. It is tough when the shoot is for a long duration. The wind at that height was problematic too. We wanted to shoot at 5.30 pm as the light is perfect then. So I started at 2.30 pm and did dummies till we got it right. And exactly on time, we executed it in a single take," reveals Prakash Varma of Nirvana Films, who shot the commercials. Unlike the West, India doesn't usually promote haunted tourism but this campaign includes Kuldhara, a haunted village near Jaisalmer. "This one was particularly aimed at the younger audience who likes to experiment and explore. We wanted to go beyond the usual colour and music shown to present Rajasthan," says Gharat. The second leg of the project will be out in October/November this year.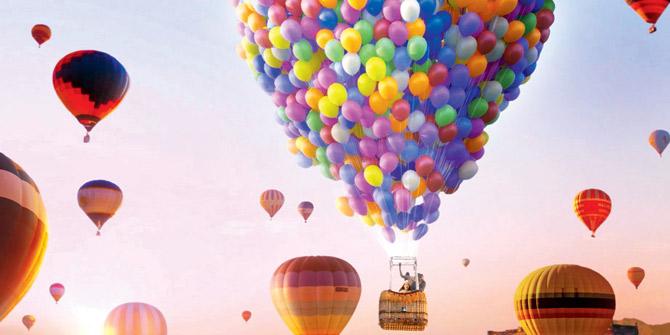 Hot air balooning in Jaipur
The team at O&M Mumbai was beaming at the success of the campaign. "We have a lot of experience in doing tourism ads. Especially for tourism, where there is history, nature, art and culture, one must be careful about what they want to present. The Chief Minister's team wanted us to highlight the cooler, younger side of Rajasthan. People are aware that Rajasthan has a great desert, lots of colour and music. We don't need to tell them that again. We tried to showcase the side that people haven't seen before," concludes Piyush Pandey, executive chairman and creative director, Ogilvy South Asia.