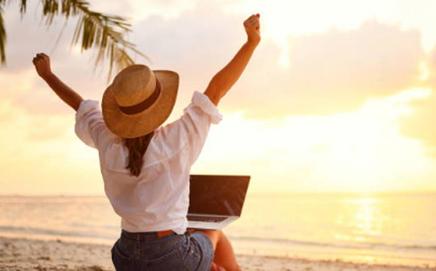 With an extended Independence Day weekend coming up, make plans to honour India's history while enjoying some downtime. Take some time out to explore India's vast cultural and geographic variety up close and personal and to feel proud of our country's accomplishments. The largest exhibition of the world's countless cultural ideas, each with its own customs, traditions, language, and cuisine, can be found in India. And we don't even need visas to travel to explore and enjoy this mind-blowing legacy-literally it's only a short drive or flight away! Celebrate India this year by travelling to one of these locations for a glimpse into some seductive, some ancient, and some eclectic cultural and natural history while you indulge yourself, soak up traditional hospitality, and have a well-earned, mindfully opulent vacation. Check in at these beautiful properties to savour the best of India: Visalam, Kanadukathan, Tamil Nadu Explore 19th century Chettiar way of life with this exquisite 15-roomed heritage-boutique property in the Chettinad village of Kanadukathan. Visalam is a 100-year-old labour of love, a gift from a father to his eldest daughter - a progressive and rare occurrence in those times. A veritable museum, Visalam is one of the finest examples of a typical Chettiar home, Burmese teak woodwork and ornate ceilings, chandeliers from Europe and the Far East, Belgian glasswork, Italian marble, and beautiful handmade tiles, as well as a beautiful heritage pool, all lay testament to the travels, explorations, global design and aesthetic sensibilities of the otherwise traditional Chettinadu traders. Visalam is authentic through its entire fabric of offerings and serves as a perfect base to explore the Chettiand landscape of local traditions and rich heritage of arts - cycle/walking tours of luxurious architecture and interiors of Chettinad homes, meet the cotton weavers in action, learn the process of making the traditional, vibrant Athangudi tiles, observe the local village life. Hyperlocal experiences have been crafted within the property, including the fiery, nutritious and distinctive Chettinad cuisine cooked by the local village women. Samode Haveli, Jaipur A visit to Rajasthan isn't complete without a taste of the much-spoken-about Rajasthan's royalty. What better way to experience this than to stay at one of the truest reflection of Rajputana hospitality located just within the Old city of Jaipur, the 200-year old Samode Haveli. With gorgeously intricate walls murals, some 100s of years old, art and furnishings of colourful flowing fabrics, and elegant rooms and suites spread across bougenvilla fringed courtyards, terraces and alcoves, the Haveli is what fairytales are made of. Indulge in local Rajasthani cuisine, there's much to explore for plant and meat lovers, as well as other International cuisines and don't miss the morning guided walks around the old-city curated by the hotel; step outside the gates to revel in the city markets, museums and art centres, Samode Haveli is perfect for a whole-some flavour of sophisticated royalty, binge-eating, Jaipur experiences and instagrammable holiday! Jehan Numa Palace, Bhopal It is easy to see why the Bhopal city and the surrounding regions are so well-planned, clean roads, elegant architecture (Taj-ul-Masjid and others), well-placed administration, thoughtfully laid of greens and water bodies, with a legacy in enriching literature and arts. Respect for the local tribes, the natural environment and Bhopal's history is evident on the streets, in their civic sense, their museums (Tribal museum and Museum of Man) and their demeanor. After all, Bhopal was ruled by the powerful women of the royal family for over 400 years, and is popularly known as 'The land of the Begums'. Carrying the Bsgums' philosophy of preserving the environmental and cultural heritage forward are the Jehan Numa Palace and the Jehan Numa Retreat, and the people behind them, the direct descendents of the Begums. Jehan Numa Palace stands at the foot of Shyamla Hills with sweeping views of the city. Built by the last son of the Begum, General Obaidullah Khan in the early 19th century, the Palace beautifully captures the family's legacy and history of Bhopal and the royal's way of life. The royal Bhopali cuisine with a treasure trove of dishes created using centuries-old recipes are served along with the global, modern cuisines, heritage rooms open onto balconies with views of the pool of the royal stables and racecourse - undeterred love for horses has been a significant legacy in the family. The Jehan Numa Museum located in the central courtyard embodies the unique story of Bhopal and the Royal Family, tracing their engagements and efforts. Jehan Numa Palace is synonymous with an understanding of Bhopal's history, so much so that all walking tours begin at its door. Chittoor Kottaram, Kochi, Kerala Earthy Kerala luxuries and elegance mark every inch of this 200 year old King's abode, a royal mansion of devotion by the picturesque backwaters. Built by the Rajah of Cochin as a getaway from his routine and to pay homage to the family deity temple closeby, Chittoor Kottaram is a destination by itself. Entering the single-key heritage palace with a mystical boat ride through the Kerala waters and one is already transported to a fantastical bygone era. Carefully and meticulously restored by Lady Halyn's Trust, this true-blooded legacy lies in an embrace of mystical gardens and the stunning backwaters with swaying palms and flowering creepers. Airy, well-lit and most aesthetically decorated, 3 bedrooms and living quarters are dotted with wooden windows, a beautiful verandah and backyard to sit back, relax and enjoy the most gorgeous greens and waters. Enjoy dishes that are Kerala's best-kept secrets, as carefully planned and personalised to suit tastes and dietary needs, and let Mervin, the traditional karyasthan (royal caretaker) regale with you anecdotes and stories of the Palace. Do keep a day to explore the UNESCO protected town of Fort Kochi, for its eclectic history and food! The history lovers can also visit the Muziris archaeological museum for a dose of the latest findings on the legendary community. Spice Coast Cruises Explore Kerala differently! Kettuvallams were once used to carry cargoes of rice and spices up and down these Kerala waterways for centuries. CGH Earth Spice Coast Cruises dress these traditional houseboats as gorgeous floating hotels for authentic experiences of Kerala's backwaters cultural and natural heritage. Offering single and twin cabins, the bedrooms are private and traditionally luxurious with serene water views; the houseboats also comprise a living space and front deck. Charming local fisherfolk form your personal entourage, serving cuisine and crafting activities that truly capture the story and lifestyles of the people for whom the waterways serve as a source of life. CGH offers some extraordinary itineraries on these exquisite houseboats. However, even a weekend getaway on these boats is a unique experience in serendipity and cultural insights. And one that you can pack with water activities such as standup paddling and canoeing for that extra zing to the fun! Fazlani Natures Nest, Lonavla, Maharashtra Overlooking the majestic mountains of the Western Ghats and surrounded by dense green lands with a plethora of flora and fauna, Fazlani Natures Nest resort offers a breath-taking display of lush green lawns beside azure lake waters in a tranquil hamlet called Takwe near Lonavala in Maharashtra. The visual delight is therapeutic. Conveniently located between Mumbai and Pune, the resort focuses on integrated healing treatments from recognized alternative healthcare principles. Every guest is provided with genuine and authentic therapies to align their lifestyle towards a balanced state of wellness. Some of the therapies offered at Fazlani Natures Nest are unique and one-of-its-kind available in the country. The resort offers unique experiences such as "Equine therapy" - a powerful method of treatment that incorporates horses in a collaborative effort with incredible results to treat individuals with specific needs. You can Indulge in a hearty dining experience from a variety of international best-sellers and local delicacies and immerse yourself in a holistic living sphere. A personalised healthcare itinerary is created for each guest which encompasses a range of procedures using a combination of Ayurveda and Naturopathy to offer the best of rebalancing and rejuvenating experiences as per their body constitution. The multitude of treatments available center around the healing process through natural healing methodologies. Besides Ayurveda, Naturopathy, a variety of yoga practices are also offered to guests to try and improve any health condition that exists. Mansion Haus, Goa Mansion Haus is a heritage property turned boutique hotel. This 18th Century family residence restored by Kezya De Braganca is an ideal place to enjoy the magical transformation of this picturesque former Portuguese colony. Guests will be charmed its timeless architecture, curated gastronomic journeys and luxurious stay at Goa's most effervescent neighbourhood, Anjuna. The former private mansion has been transformed into a luxury boutique hotel. It is proud of its characteristic Goan architecture and neo-classical decor, which gently strike a balance between hotel comforts and environmental concerns. Every meal is guaranteed to be an epicurean adventure to remember when it is prepared using gourmet, organic, and local ingredients. The fact that the venture is being led by a local woman entrepreneur, whose family has been deeply ingrained in the city's rich culture for centuries, gives it authenticity. The property is designed to be a quiet retreat for the discerning traveller, offering all the conveniences, solitude, and familiarity of a home while being rich in history, art, and culture. world-class hospitality to offer a warm human connection and immersive experiential hospitality. Also read: Here are some of the top destinations for sustainable travellers in 2022 This story has been sourced from a third party syndicated feed, agencies. Mid-day accepts no responsibility or liability for its dependability, trustworthiness, reliability and data of the text. Mid-day management/mid-day.com reserves the sole right to alter, delete or remove (without notice) the content in its absolute discretion for any reason whatsoever
15 August,2022 11:30 AM IST

| Mumbai

| IANS
A long break with your friends is all you need sometimes to beat the stress of juggling between career, family and personal life. This friendship day, ensure you plan an exciting trip with your buddies in the coming months. Try one of these carefully chosen locations for a fantastic holiday with friends, from enjoying delectable cuisine in Kozhikode to shopping in Lucknow. Booking.com, has compiled a list of locations ideal for every kind of buddy in recognition of this.Kozhikode, Kerala - With your foodie friendLife is truly fragmented without that one friend who is passionate about food. There is never a dull moment with a foodie pal who always talks about food, its preparation, the best places to dine, and who loves trying new cuisine. The culinary delights of lesser known Kozhikode, has been endorsed by travellers on the platform for food. Kozhikode's culinary lanes are every foodie's paradise. Also known as Calicut, the place is well-known for its exquisite settings, alluring beaches, picturesque landscape, animal sanctuaries, renowned museums, waterfalls, rivers, and hills. The perfect time to visit is between the months of October and March. Apart from Kozhikode, Kolhapur and Lucknow are also well-known destinations endorsed by Indian travellers for their cuisine and flavours.Cherrapunji, Meghalaya - With your friend that loves natureIf you want to experience a vacation that offers the chance to immerse yourself in nature, Cherrapunji is perfect for you. The beautiful city , also known as the "Jewel Crest of Meghalaya," is located in the East Khasi Hills and is home to some of the world's most beautiful waterfalls, living bridges, and other natural wonders. You can visit Cherrapunji, one of the wettest places on earth, and explore Seven Sisters Falls or the Nohkalikai Falls, go trekking along David Scott's trail, or just laze around tasting the delicious Khasi cuisine. If you want to explore other destinations than Cherrapunji, Igatpuri, a charming hill station has also been endorsed by Indian travellers for nature lovers on Booking.com.Leh Ladakh - With your friend that is adventurousA brave companion is like a warrior, fearless and eager to learn about the world. In Leh Ladakh partake in activities like river rafting, trekking, mountain climbing, mountain biking, etc. Ladakh is well-known for its Tibetan culture, cuisine, and festivals in addition to its stunning natural vistas. One may discover several lakes, breathtaking scenery, high mountain passes, quaint villages, beautiful valleys, and meditative monasteries. The most ideal times to visit Ladakh and Leh's breathtaking terrain are often between mid-September to mid-October.Shillong, Meghalaya - With your friend who is social media savvyThis Scotland of the East attracts tourists with its cascading waterfalls, azure lakes, breath-taking greenery, swaying pine trees, Roots Bridge, and old structures. Shillong, which means "abode of clouds," has a lot to offer, from the best choir and rock band in the world to a wide variety of oranges, strawberries, tamarillos or tree tomatoes, and squash vegetables. While you may have a good time here in the summer and winter, the spring season provides the best climatic conditions for exploring Shillong.Lucknow, Uttar Pradesh -With your friend who is a shopaholicTake your compulsive shopper pal to the City of Nawabs on this day of friendship. Old British and Mughal buildings, charming gardens, street bazaars, museums, temples, and, of course, restaurants offering delectable kebabs can be found all across Lucknow. The combined range of apparel, footwear, home decor accents, original lampshades, and other goods available here is to die for. The city is well known for its beautiful jewellery, ittar (perfume), and traditional chikan embroidered art, which draws tourists from all over the world. Any time of year is a beautiful time to travel there, however if you don't want to burn while shopping, go in the winter. Along with Indore and Guwahati, the city is recommended for shopaholics by Indian travellers on Booking.com. Also read: More Indians want to travel in second half of 2022: Survey This story has been sourced from a third party syndicated feed, agencies. Mid-day accepts no responsibility or liability for its dependability, trustworthiness, reliability and data of the text. Mid-day management/mid-day.com reserves the sole right to alter, delete or remove (without notice) the content in its absolute discretion for any reason whatsoever.
07 August,2022 11:34 AM IST

| Mumbai

| IANS
Indians who love everything Korean will be really happy to know that South Korea has reopened its borders for Indian travellers looking to visit the country. With the Korean wave taking over the country in the last few years, there are certainly a lot more people looking to visit the country or have it on their bucket list in the future. Korea Tourism Organization (KTO) India, the tourism arm of the Republic of Korea under the Ministry of Culture and Tourism made the announcement for travellers in India. A host of recently announced significant initiatives by KTO India will enable more travellers from India to access South Korea's luxury market, business leisure and learning experiences. With more than 130 unique activities and experiences, the country offers something for everyone. While Jeju Island and Gyeongju are tourist favourites for their scenic beauty and traditional charms, metro cities such as Seoul, Busan and Incheon are ideal for business leisure trips. For luxury travellers, the organization is planning twin-city roadshows in the month of August with the participation of DMCs from Korea. The roadshows will offer a glimpse of the country's rich culture, unique venues and culinary offerings. Considering the rising popularity of Hallyu or the Korean wave in India, Hallyu-themed filming locations and experience centres are also being developed. One such centre is the Extended Reality (XR) playground HiKR Ground in Seoul, South Korea which was recently inaugurated in July 2022. The reopening of borders will give fans of K-Pop and K-Drama a chance to explore the culture of the country they have grown to love. Young-Geul Choi, director of Korea Tourism Organization (KTO) India, said, "We are elated to welcome travellers from India to South Korea again. In the past two years, we adopted a progressive approach toward re-opening tourism. We are excited to share initiatives to facilitate travel for business, experience and learning. We have further elevated traveller experience with immersive experiential centres, re-imagined tourism offerings and look forward to hosting our Indian visitors." To make travel more accessible, KTO has launched the Let's Go Korea Savings Plan in association with Shinhan Bank in India. It is a Recurring Deposit scheme to help potential travellers to South Korea save up for their trip, with special interest rates and added benefits. With a minimum deposit amount of INR 2,000 per month for a year, members can avail benefits with Utazzo Travel to book their trip to Korea. The investment will act as a regular recurring deposit in case a member is unable to travel to Korea after a year. Also Read: Here's why you need to visit the Gurez Valley in Kashmir This story has been sourced from a third party syndicated feed, agencies. Mid-day accepts no responsibility or liability for its dependability, trustworthiness, reliability and data of the text. Mid-day management/mid-day.com reserves the sole right to alter, delete or remove (without notice) the content in its absolute discretion for any reason whatsoever.
06 August,2022 05:58 PM IST

| New Delhi

| IANS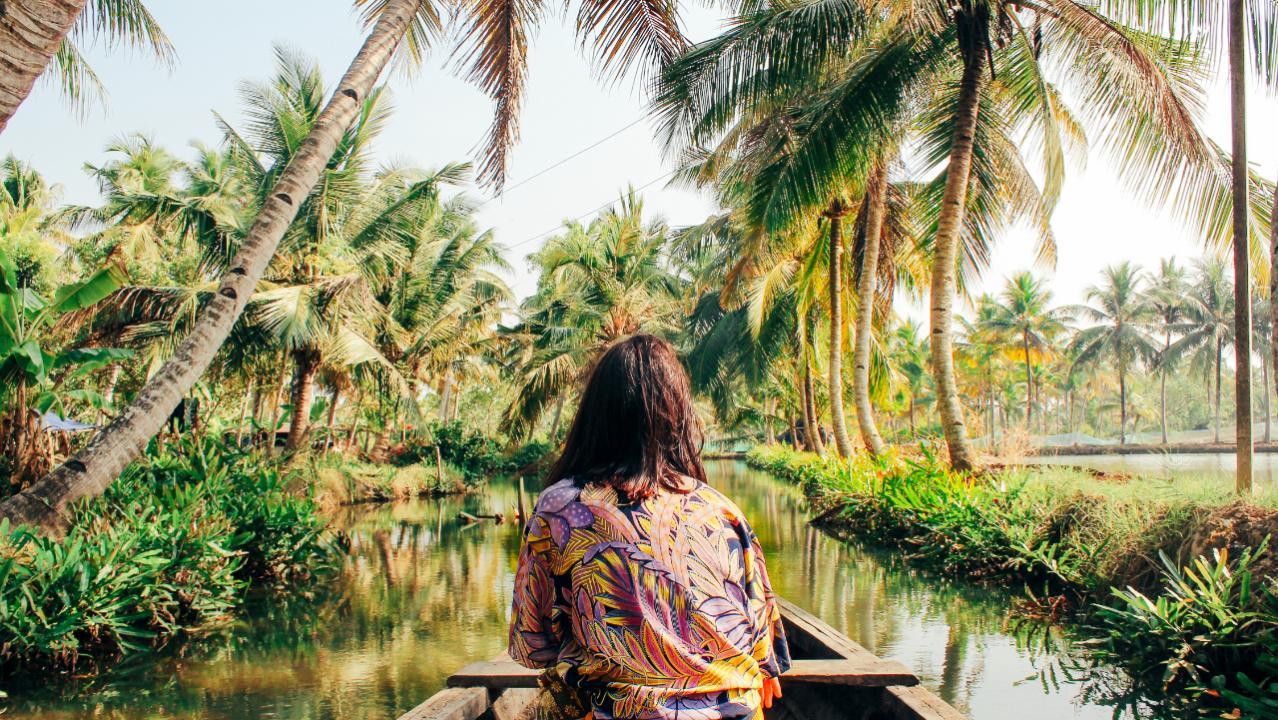 A lot of people have been starved of travel due to the Covid-19 pandemic because of which the trend called revenge travel has emerged over the last one year. As people have been travelling around the world, a latest survey conducted by Travel Lifestyle Network (TLN) in a post-pandemic setting has shown that Indians are leading in Asia-Pacific when it comes to intentions of travelling in the second half of 2022. While international travel still remains a point of contention among many, with only 15 per cent of respondents willing to travel abroad, 29 per cent of people are planning for vacation in India. India emerged as the global leader in domestic travel with 24 per cent of people undertaking at least one vacation every month, for which the global average stands at 11 per cent. The country is also way ahead of its global counterparts in business travel with almost 18 per cent of Indians travelling for work within the country once a month In terms of leisure travel, over 36 per cent of Indians are most likely to take road trips in 2022, followed by long weekends influencing 34 per cent of Indians to bite the travel bug. In terms of factors influencing travel behaviour, India is at par with the global average, as at least 26 per cent of Indians indicated that their destination choice would be based on value for money, while 22 per cent attributed it to a relaxing experience. "Interestingly, after two very turbulent and passive years, the global dynamics of travel look completely different from before. As the survey indicates, there is an immense travel appetite among Indians who wish to explore places and destinations for unconventional reasons unlike earlier. With wellbeing and self-care gaining importance in a hybrid model of living, the millennials are re-embracing travel more enthusiastically followed by Baby Boomers and Gen X. It is extremely encouraging to see this uptick in travel sentiment after a prolonged lull for a quicker sectoral recovery," said Archana Jain, managing director, PR Pundit - a member company of the Travel Lifestyle Network. In the context of the evolving cost-of-living crisis, with inflation rates soaring in many countries, the travel industry needs to contend with consumer concerns relating to the price of travel. Affordability is likely to have a significant impact on travel-related purchasing in the second half of 2022 and into 2023 with over a quarter (26 per cent) of the global respondents rating value for money as the key factor that has the most impact on decisions about where to travel on vacation. Virginie Le Norgant, president, of Travel Lifestyle Network said, "Our report clearly shows how the rising cost of living is influencing every travel decision made today. This global survey highlights how an increasing number of consumers are seeking value for money when booking their leisure trips. Price, not necessarily quality, is going to be a key differentiator to attract consumer spend in the remainder of 2022 and in early 2023." Overall, the survey discovered that wanderlust abounds with a strong desire to seize the experiences that travel offers in the post-Covid climate.Also Read: Here's why you need to visit the Gurez Valley in Kashmir This story has been sourced from a third party syndicated feed, agencies. Mid-day accepts no responsibility or liability for its dependability, trustworthiness, reliability and data of the text. Mid-day management/mid-day.com reserves the sole right to alter, delete or remove (without notice) the content in its absolute discretion for any reason whatsoever
05 August,2022 05:55 PM IST

| New Delhi

| IANS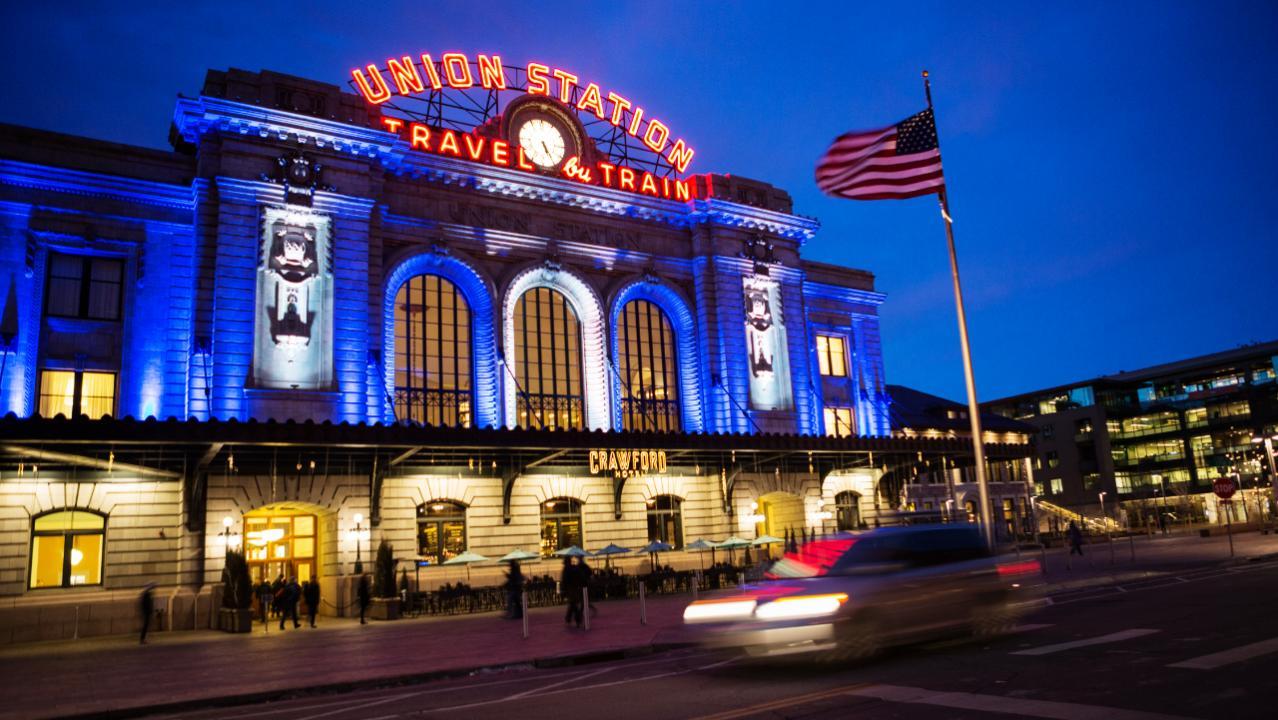 A very large part of our childhood involved travelling by train and passing the many beautiful sceneries along the way. The fact that our parents took us on these journeys always made the next time even more exciting for each and every one of us. The scenic routes, meals, munchies during the journey, and conversations with fellow passengers made the journey even better. It gave us the opportunity to spend time with one another as a family and embrace the value of slow travel. Ahead of Parents Day which is annually celebrated on July 24, Booking.com presents six global railway stays to resurrect the magic and help inspire travellers looking for a nostalgic trip with their parents. Parents are sure to love railway-themed stays, considering staying in a converted train carriage or a former train station is a dream come true for train buffs like parents. Research by the travel platform reveals that 66 per cent of Indian travellers are planning to pick a destination to travel to based on whether or not they have unique accommodation options. From authentically-converted Pullman railway carriages that capture the nostalgic glamour of rail travel to a train that stays permanently stationed on a historic bridge high above a national park, there is something for train buffs. Chanakya BNR Hotel, Odisha, IndiaChanakya BNR Hotel is an idyllic getaway, located just 200 meters from Puri's pristine coastline. Staying at Odisha's only heritage hotel is like going back in time and witnessing India's magnificent railway legacy. This hotel is a small piece of heaven, with all 37 sea-facing rooms featuring customised artwork from the wonderful Indian Railways. The timeless grace of old-world charm with all the modern luxuries offered by Chanakya BNR is something to be cherished and appreciated. Without a doubt, this hotel offers a stay that is warm yet memorable. The Old Railway Station, Petworth, United KingdomFeaturing authentically-converted Pullman railway carriages, this unique bed and breakfast is a former Petworth Railway Station, built in 1892, in the South Downs National Park. Guests arrive at the restored wooden station building, which was built in the Victorian times, and will spend the night in a historic train carriage, which is now modernly designed from the inside. If the weather is good, guests can start their day with a delicious breakfast on the station platform, before visiting the beautiful market town of Petworth or enjoy a 20-minute drive through the British countryside to discover the nearby Amberley Castle, a 900-year-old West Sussex castle within medieval walls. Kruger Shalati - The Train on The Bridge, Skukuza, South AfricaPermanently stationed on the historic Selati Bridge, high above the Sabie River in South Africa's iconic Kruger National Park, this stunning train has been transformed to a unique lodge with glass-walled train rooms and marvelous Instagrammable pool overlooking the park's crocodiles, hippos, buffaloes and elephants. Offering the same experience travellers had about 100 years ago when their train would park overnight in the exact spot, this unforgettable stay is a must-do experience for everyone. The Crawford Hotel at Union Station, Colorado, United StatesLocated in downtown Denver, a short walk from Ball Arena, The Crawford Hotel at Union Station is right above the iconic Denver Union Station. The landmark station opened in 1881 and has been restored to be the heart and soul of downtown Denver. Guests can enter the hotel through the once again bustling railway station and spend the night at the vibrant transit hub. Each of the hotel rooms tells a different story, with some rooms recreating the romance of train travel, while others hosting beautiful "Colorado-curated" collections of art and artifacts. Hapuku Carriages Kaikoura, Kaikoura, New ZealandJust a short walk from the beach, Hapuku Carriages Kaikoura offers a unique overnight experience in a restored railway carriage. Built in 1921, the carriage was situated on a farm in Waiau for many years and carefully restored into this cozy place to stay, which now also has a Booking.com Travel Sustainable badge for the measures taken to offer its guests a more sustainable stay. Guests can relax at the outdoor bathtub overlooking the mountains and the kiwi blue sky while listening to the sounds of nearby trains passing by and the ocean lapping at the nearby shore. Station Amstelveen, Amstelveen, NetherlandsSituated in the town of Amstelveen, just a short drive from the city center of Amsterdam, this charming bed and breakfast is a former historic train station from 1915. Featuring rustic, cozy, and comfortable rooms, this Travel Sustainable property managed to keep the original train station feeling. The property is facing the old rail tracks, and its beautiful gift shop used to be the station's ticket office. The iconic red brick, three-story station is close to little shops, cafes, and restaurants, as well as to the Amsterdamse Bos (Amsterdam Forest), Amsterdam's largest park and recreational area. If the weather is nice, travellers can bike to the vibrant city of Amsterdam to visit its world-famous museums and enjoy a variety of activities like a canal cruise or cheese tasting. Alojamiento Vagon Rural, Murcia, SpainSet in Murcia, near the Roman Bridge and the Murcia Bullring, Alojamiento Vagon Rural offers a unique stay in a historic train carriage from the 1950s, which has now been transformed into a vintage-style apartment. This wagon apartment is located next to other wagons, forming a large terrace like a train station, in a very quiet residential green area. Guests can swim in the outdoor swimming pool, or relax in the garden and use the barbecue facilities.. The property is situated in an area where guests can engage in fun outdoor activities such as windsurfing, cycling, and fishing. Visitors to Murcia should also consider a private walking tour to see its famous landmarks and hear remarkable facts and stories about the city from a local guide.Also Read: Here's why you need to visit the Gurez Valley in Kashmir This story has been sourced from a third party syndicated feed, agencies. Mid-day accepts no responsibility or liability for its dependability, trustworthiness, reliability and data of the text. Mid-day management/mid-day.com reserves the sole right to alter, delete or remove (without notice) the content in its absolute discretion for any reason whatsoever
24 July,2022 06:34 PM IST

| New Delhi

| IANS
As per media reports, international travellers flying in to the US will not need to take the mandatory Covid test prior to entering the country from June 12. The Centers for Disease Control and Prevention (CDC) will re-evaluate the decision in three months.Reuters first reported the development that will allow people flying into the US not to take a Covid test before take-off, at least until the summer travel season is over.According to the CDC, vaccinated and unvaccinated passengers had to get a Covid test done before they entered the US to date.The only exceptions were children under two years old, who did not have to be tested.The UK also allows travellers not to take "any Covid-19 tests" upon their arrival in England. Countries like Mexico, Norway, and Switzerland have a similar lack of requirements.Meanwhile, two new Omicron sub-variants are on the rise in the US, adding to concern of health experts whether they may fuel a summer surge in Covid-19 cases.The sub-variants, known as BA.4 and BA.5, were estimated to make up nearly 13 per cent of all new US Covid-19 cases in the latest week ending June 4, the CDC said this week.BA.4 made up 5.4 per cent of the new cases, while BA.5 made up 7.6 per cent, according to CDC estimates.The two sub-variants represented the highest percentage of cases in a region that includes Texas, New Mexico, Oklahoma, Arkansas and Louisiana, according to the CDC.The US is currently averaging about 1 lakh Covid-19 cases and 300 deaths each day, the latest CDC data showed. Also Read: Here's why you need to visit the Gurez Valley in Kashmir This story has been sourced from a third party syndicated feed, agencies. Mid-day accepts no responsibility or liability for its dependability, trustworthiness, reliability and data of the text. Mid-day management/mid-day.com reserves the sole right to alter, delete or remove (without notice) the content in its absolute discretion for any reason whatsoever.
11 June,2022 05:58 PM IST

| Washington

| IANS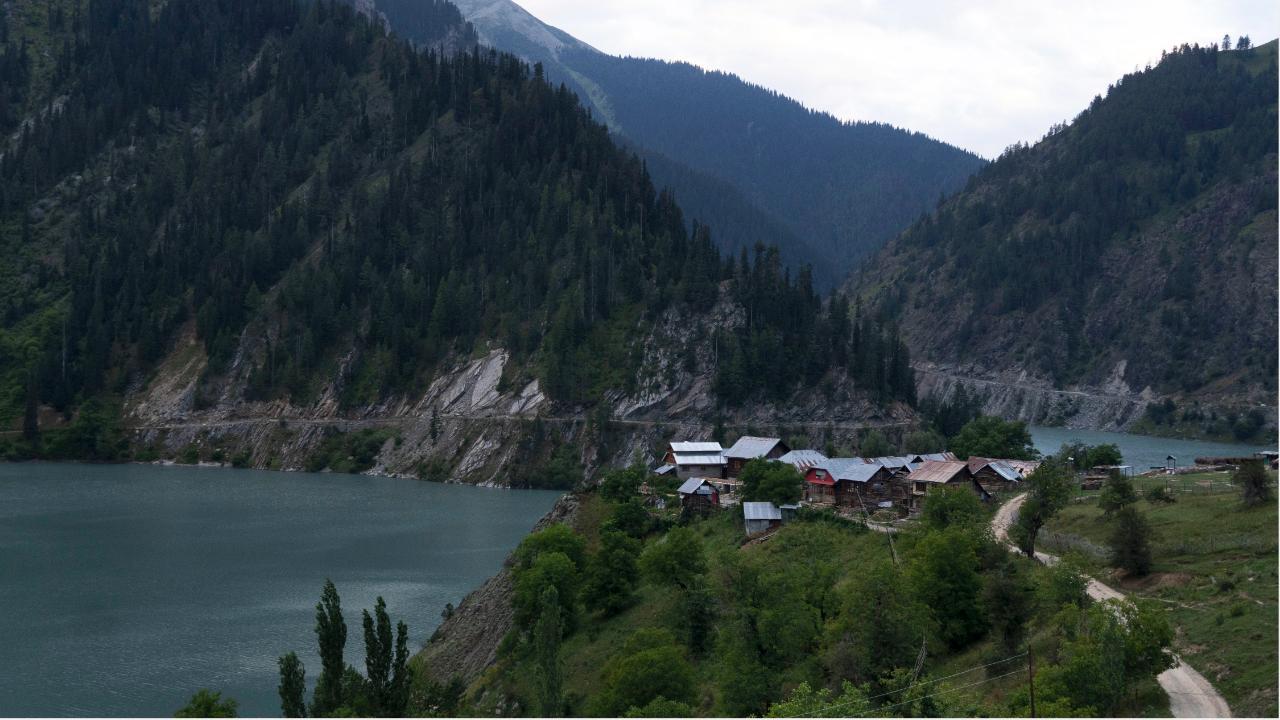 With travel back on people's minds, there is a lot to explore inside and outside the country. While one is always looking for offbeat destinations, there are plenty to explore in India, especially if doesn't have enough time on their hands. In Kashmir, people often go to the more popular spots but among them is a gem that is the Gurez Valley. Situated high in the Himalayas, the valley is known for its turquoise blue rivers, forests and green meadows. Because the grandeur valley is closed for six months during the winter due to heavy snowfall, the best time to visit is from April to September when the weather is pleasant. From Srinagar, you can take a 35-minute helicopter ride to the special valley. Security is tight, and while it is safe to visit, necessary documents such as an Aadhar Card are required and should be kept handy. Here are a few things you can do while staying in the heart of Gurez Valley: 1. When visiting the valley, you must go to Habba Khatoon Mountain, which is named after a famous Kashmiri poetess who wandered the valley for years, writing songs of separation and setback. 2. Visit the stream bank to rejuvenate and appreciate nature. 3. Visit the Tulail valley, which is about 40 kilometres from Dawar, and is reminiscent of a Swiss village, renowned for its freshwater trout Hike Khandiyal Point for stunning 360-degree views of the unexplored valley and surrounding areas. 4. Last but not least, go to the Kishanganga river, also known as Gurez's heart. The turquoise blue river water flows through the valley and joins the Jhelum River near Muzaffarabad. This story has been sourced from a third party syndicated feed, agencies. Mid-day accepts no responsibility or liability for its dependability, trustworthiness, reliability and data of the text. Mid-day management/mid-day.com reserves the sole right to alter, delete or remove (without notice) the content in its absolute discretion for any reason whatsoever.
10 June,2022 06:41 PM IST

| New Delhi

| IANS
Celebrated by millions of people across the globe, World Environment Day aims to create awareness and encourage action for the protection of the environment. And while one can practise sustainability in multiple aspects of one's life, travelling sustainability can be a traveller's priority, especially with the easing of COVID-19 restrictions and resumption of travel. This World Environment Day, Booking.com has compiled a list of destinations across the globe with the highest percentages of Travel Sustainable properties on their platform. Travel Sustainable badge recognizes the impactful efforts properties worldwide are making to help protect the planet and contribute positively to their local communities. From trend-setting cities to stunning natural parks and destinations making a concerted effort to manage their travel volumes more consciously, there is plenty of inspiration for the 94 per cent of Indian travellers who say that sustainable travel is important to them -- no matter where your sense of adventure and exploration might take you. Hoedspruit, South Africa Nestled beneath the majestic Northern Drakensberg Mountains, the scenic town of Hoedspruit is surrounded by the largest privately-owned conservation area in the world. The town is located in the heart of the UNESCO registered Kruger to Canyons Biosphere where the local community takes part in several recycling and conservation initiatives and showcases local produce at the Lekker Farmer's market to support the surrounding area. Known as one of the best places for a safari in South Africa, visitors can immerse themselves in the beautiful surroundings by respectfully observing the incredible wildlife in their natural habitat. To witness the admirable work the town does with regard to protecting animals, visitors can spend time at -- and make a contribution to -- the Moholoholo Wildlife Rehabilitation Centre and the Hoedspruit Endangered Species Centre. Stockholm, Sweden Spread across fourteen islands, Stockholm is widely regarded as one of the most environmentally friendly cities in Europe and celebrated as an international role model for climate action, having taken multiple measures to ensure a net positive impact. The Swedish capital uses renewable energy sources and recycles 99 per cent of the city's solid waste. It also has one of the cleanest -- and tastiest -- tap waters in the world, so there's no need to buy bottled water. Since the city is relatively compact, there are options to explore it more sustainably, with a great public transport system and many sights within walking distance. The city offers a community bicycle programme that allows people to rent one of 1,000+ bicycles that are scattered throughout Stockholm. Visitors can also explore the city from the water: an evening city kayaking tour offers the unique experience of paddling through Stockholm's waterways to admire the architecture and landmarks, ending with a traditional Swedish meal. Arusha, Tanzania Known as Tanzania's safari capital and a wonderful stopover for keen hikers heading to scale Mount Kilimanjaro, Arusha is exactly halfway between Cairo and Cape Town. With the breathtaking dormant volcano of Mount Meru as a backdrop, Arusha is easily explored by foot and is known for its environmental efforts such as tree planting initiatives, sustainable agricultural volunteering programs, and a water sanitation project which visitors to the area can support. The East African city is also known for its monumental clock tower and various cultural tourism programs on offer, including a tour of the Olpopongi Maasai Cultural Village and Museum where visitors can experience the local Maasai culture firsthand. This is an ideal way to learn more about and connect with the local community -- perfect for the 69 per cent of Indian travellers who say they want to have authentic experiences that are representative of the local culture when they travel. Merzouga, Morocco Merzouga is a charming small village in southeast Morocco, located near the stunning Erg Chebbi desert, known for its magical sand dunes and wide range of wildlife. Visitors can trek to nearby ancient Berber villages that still act as oases in the expansive desert to immerse themselves in local history and culture. For early risers, the desert at dawn provides stunning sunrise views, and those taking part in the two-hour Erg Chebbi Sunset Dunes Walk will experience equally transcendent twilight hues passing across the dramatic landscape as the sun goes down. Morocco itself is a leading destination in terms of its environmental commitments, with a sustainable development model and goals to source 100 percent renewable energy by 2050. Puerto Iguazu, Argentina Located where Brazil, Paraguay and Argentina meet, Puerto Iguazu is home to the magnificent Iguazu National Park -- a UNESCO World Heritage Site and voted one of the Seven Natural Wonders of the World. With 275 waterfalls, the most renowned and arguably most stunning is the semicircular Devil's Throat, more than 269 feet (82m) high and located at the very heart of the national park. For those wanting to explore with minimal impact, the luscious landscape is accessible by foot via the many hiking trails, or reachable by the Ecological Train that crosses the jungle. Visitors can observe the wildlife in the surrounding tropical forest; with over a thousand different species of animals and plants, it's part of a larger ecosystem that runs through most of Latin America. To help preserve biodiversity and protect the park, as well as the local community, the hospitality sector has kickstarted several initiatives including litter and street cleaning to ensure the numbers of tourists do not adversely affect the area and the people who live there. Boracay, Philippines An idyllic tropical island destination, Boracay is the stuff Instagram dreams are made of. Featuring no fewer than 17 stunning beaches and coves, including the stunning 2.5 miles (4km) long White Beach, visitors have stretches of pristine sand and sea to surf, kiteboard, and snorkel, or to simply relax and soak up the sunshine. Things haven't always been so dreamy for Boracay: in the past, the island took the difficult decision to close to visitors for six months due to the negative impact of too many tourists. After refocusing their efforts and allowing the island's ecosystems to start to recover, Boracay is now responsibly welcoming visitors again, managing volumes with a daily tourist limit. The island has also implemented an array of sustainable eco-tourism practices, including the adoption of electric tricycles, and now relies on solar power as its main energy source, seeking to ensure a long and healthy future. Villa de Leyva, Colombia Located northeast of Colombia's capital Bogota, the charming town of Villa de Leyva is known for its rich history and traditional whitewashed architecture. In the heart of the town lies the stunning Plaza Mayor, home to the city hall, museums, hotels and shopping passages for visitors to explore and support the work of local artisans. Visitors should consider timing their trip to coincide with the annual tree festival, the Festival del Arbol, which is held in October to celebrate the natural wonders the town has to offer. A celebration of the region's indigenous plants, the festivities include everything from lectures on conservation and sustainable tourism to performances from local musicians. Amsterdam, Netherlands Given its warm and welcoming atmosphere, its historic canal houses, cosy cafes, and small boutique shops, it's no wonder the Dutch capital is so popular with travellers. Although Amsterdam has struggled for years with what some might call 'too much of a good thing', in terms of tourism, it's actively addressing the issue by encouraging visitors to explore outside of the crowded city centre and its infamous red-light district. By redirecting travellers to its many charming neighbourhoods, the hope is to spread the positive socio-economic benefits of tourism more evenly throughout the city and surrounding areas. On a national level, the Dutch government is rewarding sustainable initiatives, taxing polluting activities, making investments in soft mobility and encouraging the use of public transport and bicycles. Amsterdam is also committed to reducing CO2 emissions and has fostered an increasingly popular vegan and vegetarian food scene, making it easier for both visitors and locals alike to eat more mindfully. Toronto, Canada Known for its live music scene, acclaimed museums and galleries, the iconic CN Tower and an incredible skyline, Ontario's capital and Canada's largest city is also a fantastic destination for those with an eye on traveling more responsibly. Mesmerizing and modern, Toronto is best discovered through a tour with a local guide to escape the tourist trail and discover local markets and hipster hangouts. In efforts to address climate change, the environmentally-conscious Toronto is actively supporting the take-up of electric vehicles, offering carbon offset credits, and even introduced a Green Roof Bylaw in 2009, requiring buildings to have a green roof for vegetation to grow. As Toronto is now blessed with incredible fruit and vegetable growers and nearby farms just outside of the city, the farm-to-table ethos has been adopted widely by many of the city's most popular restaurants, where visitors can enjoy delicious food grown close to home. Rishikesh, India At the base of the Himalayas and located right on the Ganges River, Rishikesh is a beautiful city surrounded by rippling rivers and majestic mountains. An exquisite and calming place to nurture the soul, visitors can tap into the rejuvenating vibe by participating in wellness activities like a sound healing session. A world renowned destination for yoga, meditation, and hiking, the city has also taken multiple measures to be more sustainable, including becoming vegetarian by law and actively encouraging plant-based eating to support the environment. Rickshaws, one of the main traditional transport options in the city, have been fitted with CNG-powered engines in an effort to reduce pollution, while local artists are producing art installations using single-use plastics. This story has been sourced from a third party syndicated feed, agencies. Mid-day accepts no responsibility or liability for its dependability, trustworthiness, reliability and data of the text. Mid-day management/mid-day.com reserves the sole right to alter, delete or remove (without notice) the content in its absolute discretion for any reason whatsoever
06 June,2022 01:04 PM IST

| New Delhi

| IANS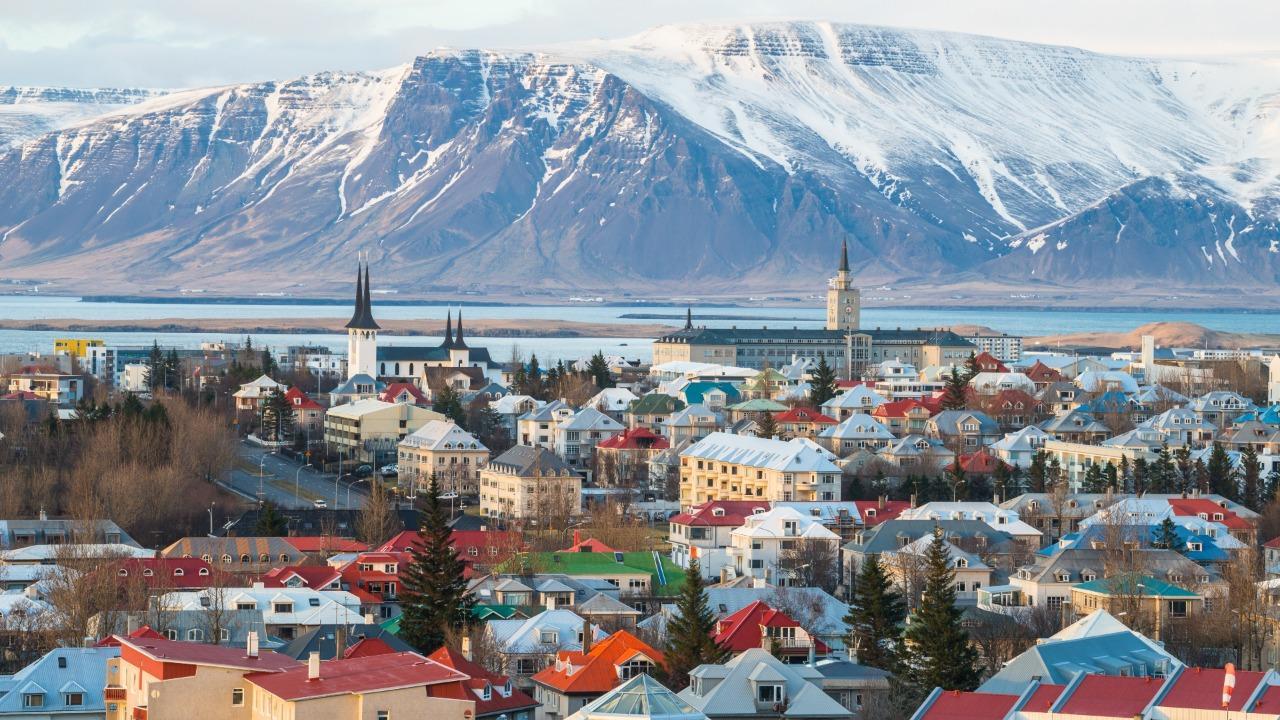 It's summer, and travellers are ready to go on vacation after more than two years of staying at home. With international skies now open, this appears to be the best time for Indians to take their dream vacation. Whether it's a 'dreamcation', a 'staycation', or a 'wellcation', if the desire to travel this summer outpaces one's finances, TNPL (travel now, pay later) service providers are making immediate vacations possible. Travel bookings have always been stressful for travellers, especially for large-ticket trips where the entire amount is paid upfront for a vacation. Following the pandemic outbreak, travellers plan shorter trips closer to their departure date rather than months in advance. This makes their financial situation even worse. However, by using the 'travel now, pay later' option available at POS with travel merchants, travellers can pay over time and enjoy a vacation they never thought possible. Given the ease of purchase, many international destinations are gaining popularity in the summer of 2022: ThailandWhy settle for Goa when you can relax on a Thai beach? Travellers are choosing Thailand for its tranquility and thrill after the Thai government removed restrictions and given the benefit of being able to repay for the trip over three to six months. It's no surprise that Thailand is always at the top of the list of travel destinations. Furthermore, Thailand's vibrant nightlife attracts partygoers from all over the world. MaldivesThis summer, the popular honeymoon destination for Indians is no longer only visited by honeymooners. Aside from being a popular destination for water sports and beaches, the Maldives is also a seafood lover's paradise. IcelandWhile Kashmir and Himachal have their own distinct charms, why pass up the opportunity to experience Iceland's breathtaking scenery, waterfalls, and glacier lagoons when one can spread the cost? Previously thought to be only for wealthy visitors, the destination is now seeing an increase in bookings from non-wealthy visitors as well. NorwayThis summer, Scandinavia, particularly Norway, is gaining popularity as a tourist destination for Indians. The allure stems in large part from the diverse landscape of forests, mountains, fjords, and fields, which are a visual treat. Furthermore, their mouthwatering seafood, fresh vegetables, and organic dairy products are popular with restaurants all over the world. MalaysiaMalaysia, a melting pot of Asian cultures, ethnicities, and languages, is the most sought-after destination in Southeast Asia this year, trailing only Thailand. Malaysia is carving a niche among Asians this season with pocket-friendly packages made even more affordable by TNPL. SwitzerlandBookings made through TNPL increased the allure of this chic tourist destination in 2022. Switzerland has breathtaking landscapes, a plethora of cultural experiences, and a plethora of sightseeing opportunities. IndonesiaBali is finally open for business after a long wait. With unrivalled scenic beauty and pristine beaches, as well as low prices, it is the next dream destination for anyone who hasn't travelled internationally yet. Furthermore, the annual Bali Arts Festival and Kite Festival, held in June and July, have elevated it to the top of the list for most first-time Southeast Asia visitors. GreeceTravellers planning their first trip to Europe this year are booking for Greece through the TNPL service. Apart from the delectable cuisine, Greece's immaculate beaches and Greek mythology make it an irresistible summer travel destination. ItalyWhether it's the wonderful theatrical performances, art and heritage, or the welcoming nature of the locals, Italy is gradually becoming a must-visit destination for tourists this year. ParisThis summer, visitors are eager to sample vintage wine and delectable cheese right in the heart of the city of love! For most tourists, experiencing everything spectacular in France's metropolitan city is a dream come true. With so many couples visiting Paris this season, 'travel now, pay later' bookings have reached an all-time high for the city. This story has been sourced from a third party syndicated feed, agencies. Mid-day accepts no responsibility or liability for its dependability, trustworthiness, reliability and data of the text. Mid-day management/mid-day.com reserves the sole right to alter, delete or remove (without notice) the content in its absolute discretion for any reason whatsoever.
22 May,2022 11:54 AM IST

| New Delhi

| IANS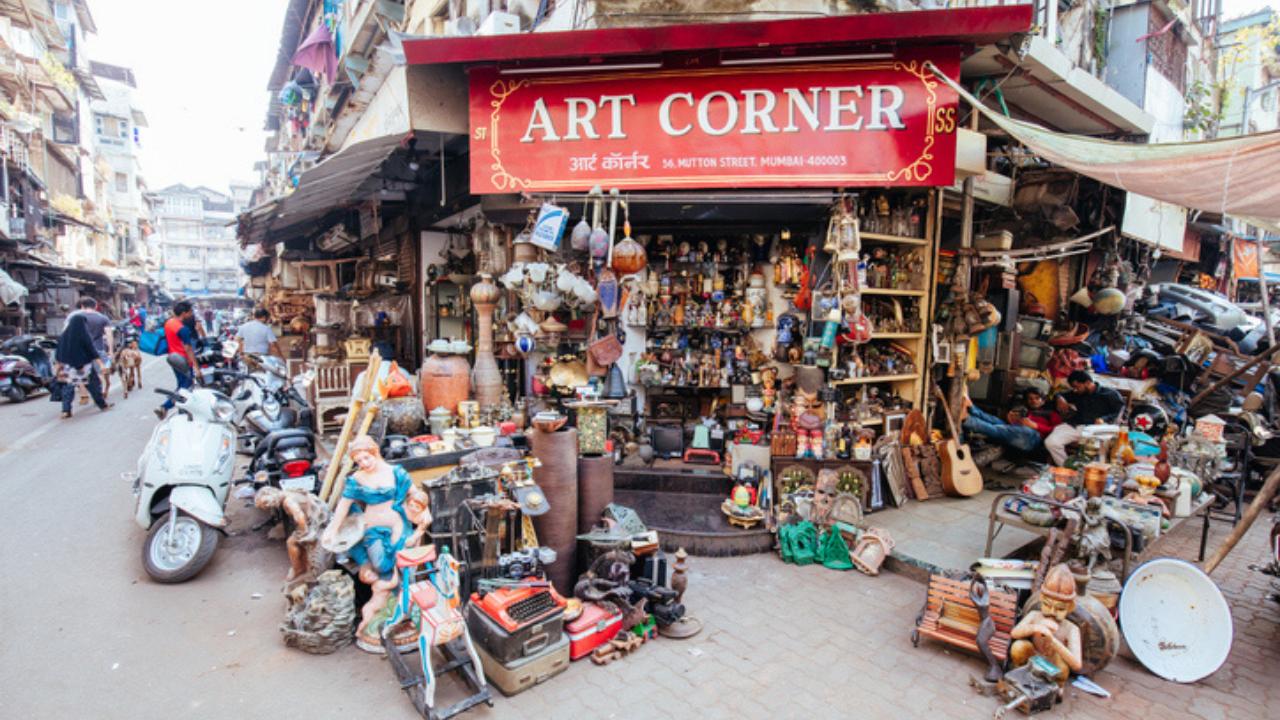 Indian markets are the best way to learn about the country's rich culture. A typical 'bazaar' in India is defined by street vendors, overcrowded shopping alleys, delicious street food that can overwhelm our senses, and chaos. Many of these bazaars have been around for a long time.Here are some historic shopping destinations that are still popular with locals:Chor Bazaar, Mumbai: The market is well-known for selling used goods, as the name implies. According to legend, the violin of Queen Victoria once went missing and was later discovered in the Chor Bazaar (Thieves Market). This is the origin of the market's name. The market is well-known for selling vintage items, Victorian furniture, automobile replacement parts, and so on.Johari Bazaar, Jaipur: It is Jaipur's largest jewellery market, located around the Hawa Mahal. It is well-known for its traditional Rajasthani jewellery. Exquisite jewellery made of gold, silver, emeralds, and diamonds can be purchased, as well as 'Kundan jewellery' created in a unique way. Historically, women from royal families purchased jewellery from this market.Chandni Chowk, Delhi: Emperor Shah Jahan built Delhi's heritage market, Chandni Chowk, in the 17th century. Princess Jahanara, his favourite daughter, designed it. From the Lahori Gate of the Red Fort to Fatehpuri Masjid, Chandni Chowk runs through the heart of the walled city.It is the most crowded market, with shops selling everything: authentic food, fabrics, footwear, paper, brass, copper, jewellery, kitchen equipment, and home furnishings.Mahidharpura Diamond Market, Surat: Surat is well-known for its diamond cutting and polishing industry. Millions of diamonds are traded on the street in this market. Surat's diamond jewellery industry imports rough uncut diamonds and transforms them into the dazzling brilliance for which diamonds are adored all over the world.Attar bazaar of Kannauj: Kannauj is known as the "Perfume City" because it is home to the country's largest perfumery. It is well-known for producing 'attar,' a fragrant essential oil (often derived from roses), as well as sandalwood oil. These aromatic oils have powerful healing properties.Sardar Market, Jodhpur: The Sardar Market, located next to the Nai Sadak, is famous for everything traditional Rajasthanis want in their homes: Bandhej sarees, mojris, handicrafts, and textiles.
20 May,2022 01:20 PM IST

| Mumbai

| IANS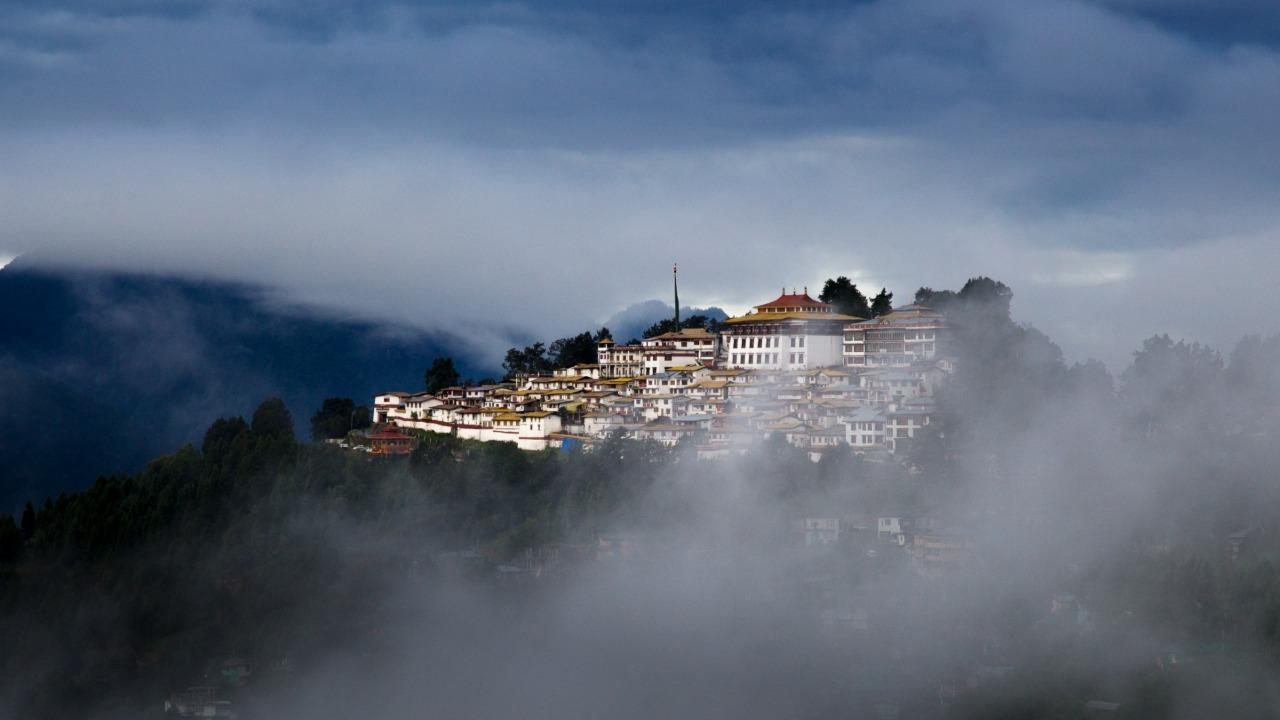 North East India has everything that a tourist would want. A little adventure, amusement, culture, and heritage. This area has it all. All of the northeastern states, from Assam to Arunachal Pradesh, are blessed with nature's bounty, and anyone visiting the region for the first time is both excited and surprised to see such a diverse landscape. However, there are a few destinations in the North East that have something unique to offer. It could be because of their wildlife, landscape, or culture, but each destination offers a unique experience. Guwahati, AssamGuwahati is the gateway to the Northeast, besides being one of the largest cities in this region. There are several opportunities for sightseeing in this city. The most prominent attractions of Guwahati are the Kamakhya Temple, Fancy Bazaar, Regional Science Center, Assam State Zoo and Accoland. There are also several gardens in the city where you can spend quality time with your friends and family. Kaziranga National Park, AssamKaziranga National Park in Assam is renowned for being home to the one-horned rhino. It's also one of the most amazing holiday destinations in Northeast India. They are an endangered species, though. Spotting this colossus beast with its thick hide and horn which juts out menacingly from its head is a rewarding experience. Indeed, no visit to Assam is complete without a safari in the Kaziranga National Park. Tawang, Arunachal PradeshWhat makes Tawang one of the most visited destinations in Northeast India is its resemblance to heaven if you know what heaven looks like. The smallest district of Arunachal Pradesh is home to several attractions, including Tawang Monastery, Nuranang Waterfalls, Taktsang Gompa, Pankang Teng Tso Lake and Jaswant Garh, among others. Agartala, TripuraAgartala is the second-largest city in the Northeast and has attracted a large number of tourists. It is one of India's fastest-growing cities and the third international internet getaway after Mumbai and Chennai. Ujjayanta Palace, Neermahal, and the Tripura Government Museum are among the magnificent monuments in Agartala. Other popular tourist destinations include Rose Valley Amusement Park, Dumboor Lake, and Sepahijala Wildlife Sanctuary, among many others. Kohima, NagalandNagaland's capital city, Kohima, is one of the most amazing cities to visit in Northeast India. Kohima is most well-known for hosting the annual Hornbill Festival in December, which attracts thousands of visitors each year. After sightseeing, you can go on a family trek to Dzukou Valley, which is about 20 km from Kohima. Imphal, ManipurImphal, Manipur's capital city, is blessed with a beautiful landscape that will capture your heart at first sight. It is home to several tribes and is also the cultural capital of the state. For a tourist, there are several fascinating sights to explore. One of these is the Imphal Polo Ground, the oldest polo ground in the world. Imphal also hosts several events, like Lai Haraoba, the Kang Rath Yatra and Ningol Chakouba Festival, to name a few. Mawsynram, MeghalayaMawsynram, about 56 kilometres from Shillong, is a tiny village in Meghalaya. Along with Cherrapunji, it is known for being the wettest place on Earth. It is said to receive nearly 11,872 mm (39ft) of rain per year! It is, however, a natural paradise, and visitors enjoy the fresh air, sliding slopes, and rolling green mountains. Aizawl, MizoramAizawl, Mizoram's capital and a breathtakingly beautiful hill city, offers the best sightseeing opportunities. In Aizawl, you will also come across the friendliest people in the entire Northeast. There is also scope for adventure, from paragliding to rafting. A unique experience in Aizawl is meeting the world's largest family. Headed by Pu Ziona, who has 38 wives, 89 children and numerous grandchildren, this family has been registered by the Guinness Book of World Records. Gangtok, SikkimGangtok is the capital city of Sikkim, and its beauty justifies its status as one of the state's most important cities. Beautiful, exuberant, and adorned with clouds all over. Sikkim is endowed with the kind of cultural and historical significance that Gangtok adds to the state's pride. To catch breathtaking views of Mt. Kanchenjunga, you must fly to Gangtok while exploring Sikkim. This story has been sourced from a third party syndicated feed, agencies. Mid-day accepts no responsibility or liability for its dependability, trustworthiness, reliability and data of the text. Mid-day management/mid-day.com reserves the sole right to alter, delete or remove (without notice) the content in its absolute discretion for any reason whatsoever.
19 May,2022 06:15 PM IST

| New Delhi

| IANS