India has witnessed an increase in reported incidents where tourists have faced mishaps due to inadequate precautions. Soma Das spoke to tour organisers on measures and means to ensure the tourist is in safe hands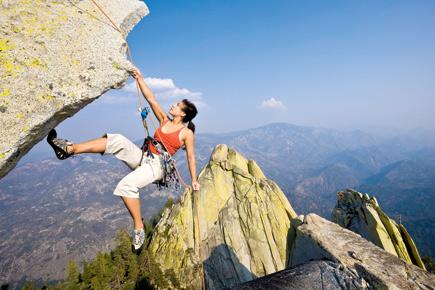 Trek
Safety on holiday
Travelling is considered as the best stress buster. But it didn't turn out that way for the 24 students from Hyderabad, who drowned in the Beas river in Himachal Pradesh earlier this month. Surplus water was released from the Larji Dam creating a surge in water levels.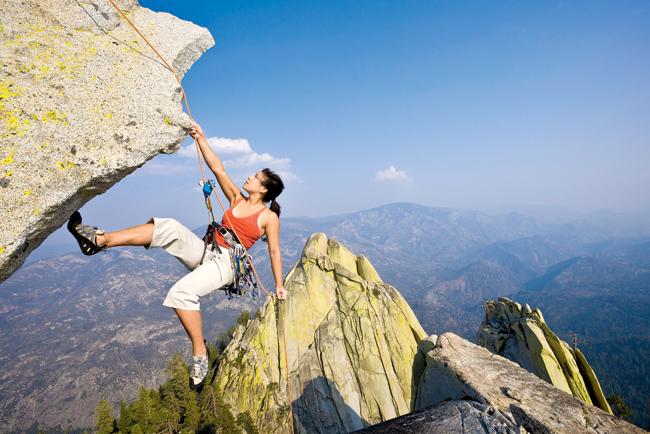 ADVERTISEMENT
In January this year, a tragic skydiving incident in Tamil Nadu took the life of 26-year-old Bangalore resident V Ramya after her parachute malfunctioned. In the same month, reports mentioned an overcrowded tourist boat that capsized in Andaman killing 21 people. Such incidents draw attention to travel safety concerns in India, and whether travel groups are prepared for all eventualities.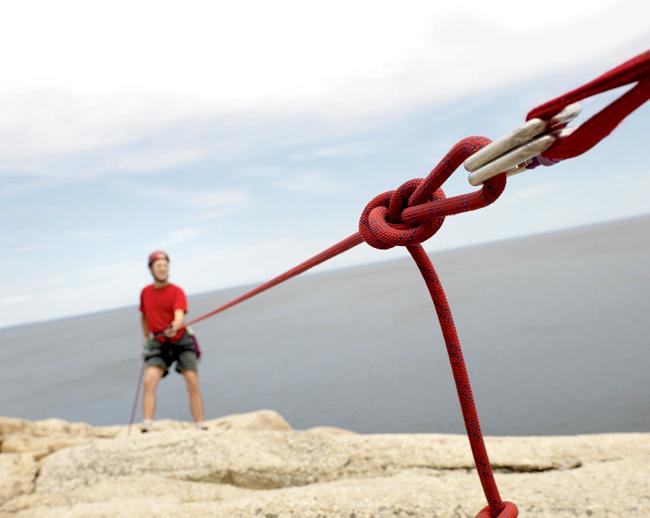 Do your homework
City-based travel group Nature Knights is run by Asif Mazhar, an IT professional, who conducts nature trails, camping and rappelling trips and tours to offbeat destinations. They comply with the ground rules, which has ensured zero casualties: "A crisis doesn't come with a warning, and if not handled immediately and by a capable team, it can lead to a major disaster. Weather is tricky in places like the Himalayas, and can change in minutes, such that the entire tour plan has to be changed."
Last year, during their Chadar trek in Ladakh (done over a frozen river during winter), the ice sheet over the frozen river broke at several places making it dangerous to continue. "We pulled it off as we did our homework and followed our tested protocols," he adds.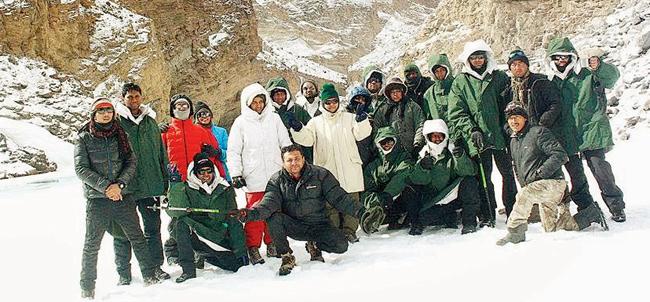 A trip to the Himalayas by Nature Knights. They often adapt the tour based on the weather conditions.

Safety becomes an issue
especially with solo travel. The Backpacker Co is an experiential company that customises trips, including backpacking journeys. Run by Yogesh Shah and his wife Suchna Hegde-Shah, their trips are mostly unescorted; however, the activities are guided. In a crisis, Shah advises travellers to inform hostels and seek their help to complain to the police. Instead of asking strangers, he recommends seeking help from restaurants and bars that are familiar with the city.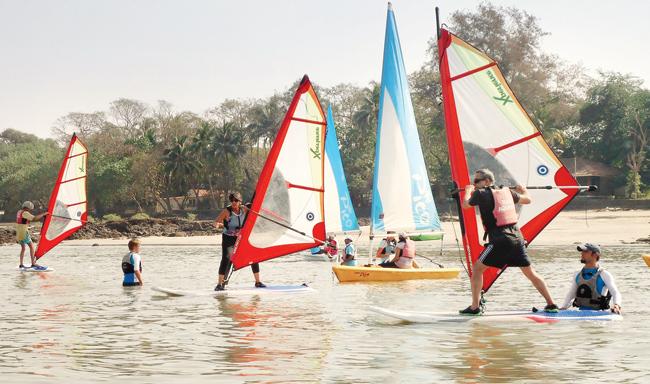 Sailing activities by Aquasail. They ensure that the safety gear is in place and conduct mock trials.

Follow the details
If stuck in a crisis, Mazhar advises that the staff calm the travellers, take stock of the extent of damage and resources available: "Plans A, B and C should be made and implemented at the earliest. Travellers should be given detailed briefings."
"Often, the customer's primary focus is price. Safety measures and expertise add to the budget. Signing up for the lowest cost tour can prove expensive if accidents happen," he warns.

Infiniti Live-aboard vessels take you to the diving hotspots and are fully furnished; they never overload and carry branded diving equipment

For Girls On The Go (GOTG), a travel club for women, safety while travelling takes on an additional dimension. Says its founder, Piya Bose, who gave up corporate law to pursue this venture, "We ensure there are good vehicles being used, with safe and experienced drivers, and with female guides, if possible. We try to reserve a hotel recommended for women travellers."
She adds, "Medical and travel insurance is a must. Premiums may be expensive but are worth it when emergencies occur," states Bose, cautioning, "Rules by group leaders should be followed at all times."


(From Left) Asif Mazhar, Zia Hajeebhoy, Sunil Bakshi and Yogesh Shah

Having experienced guides is a must too. Bose cites their Everest Base Camp expedition conducted by Premlata Agarwal, the first Indian woman to have conquered the seven highest peaks, and Jamling Norgay, son of mountaineer Sir Tenzing Norgay. Mazhar adds that experienced professionals  help with challenges and weather condition checks.

Stay afloat
Leisure boating company Aquasail has had 20,000 travellers so far. They ensure safety through their equipment (boats, helmets, rescue boats, etc), by hiring certified staff and doing periodic checks. Their Managing Director, Shakeel Kudrolli, is a world champion in sailing. Wife Zia Hajeebhoy, director, Aquasail, says, "Preventive measures are more important. We ensure the ratio of instructor and on-water support team to customers, and adherence to boat capacity is followed. The life jackets should fit right, be worn correctly, and never be taken off. Mock trials are conducted to practise and update first aid and safety skills."

Similarly, Infiniti Live-aboard is a scuba diving live-aboard, which offers yacht-based dive trips in the Andaman Islands. Live-aboard diving means that passengers stay onboard a fully equipped vessel, with bathrooms, kitchen space and trained onboard crew. The vessel sails around the island, and takes guests to the best dive spots.

Founder Sunil Bakshi explains that the vessel is equipped with safety and emergency plans and includes life rafts, jackets, navigation electronics and emergency exits. "We restrict onboard numbers to 12. Our trips are planned in sync with expected weather conditions, thus, there are no trips in the monsoon. We are a PADI authorised operation and use branded dive equipment. It's important to service, maintain equipment and test it before dives," he shares.