Listen to the legendary Astad Deboo as he shares his journey of finding his feet in Indian contemporary dance through Kathak and Kathakali at this week's Mumbai Local session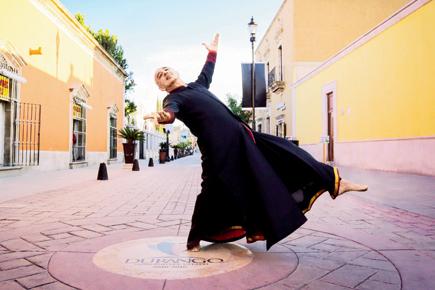 Astad Deboo
Contemporary Indian dancer and choreographer Astad Deboo is known to captivate audiences with his spectacular presence and amalgamation of all the training he has had since the age of six. From then to now, Deboo would be leafing through the notes of his 40-year-long dance career and share anecdotes peppered with inspiration at this week's edition of Mumbai Local on Saturday.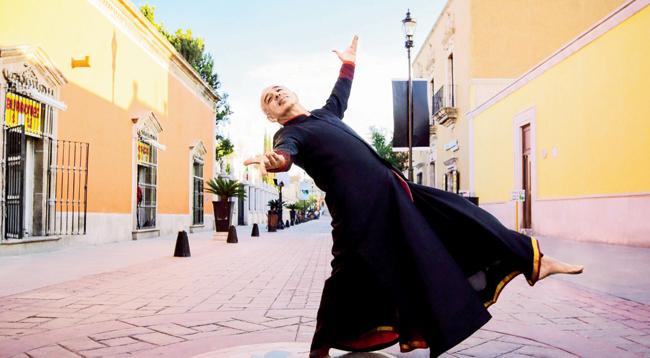 The 67-year-old Gujarat-born dancer recalls of when he was introduced to dance, "I was initiated into dance at the age of six and at that time, one learnt what was taught; at that age, you go with the flow. When I started the class I wasn't the only boy; there were two others but as time went on, they dropped out and I was the only one. I enjoyed myself. I also recall that I was lucky."

Astad Deboo has been working closely with young boys at the Salaam Balak Trust since 2008 and will be focussing on them during the talk

Saying no to Martha Graham
The feeling of doing something special carried on for Deboo who by the time he entered college, did a B Com degree at Mumbai's RA Poddar College only to appease his father. His resolve to dabble with the world of dance was galvanised by the time he watched a performance by the iconic Murray Louis Dance Company. Soon after college, Deboo was enrolled with the Martha Graham School of Dance in New York.

"When I started studying modern dance, it was with the Martha Graham dance technique. But I did not stay with the technique too long for it didn't feel right," adds the Padma Shri award-winner. To find his footing, Deboo traversed 45 countries in eight years, where he had a series of experiences.

From being held at knifepoint to being invited to dance by Winston Churchill's granddaughter, Arabella Churchill, Deboo honed his artistry at the unlikeliest of places. In 1977, he returned to Mumbai.

Foot notes
"When I began choreographing my work, in 1978, I did my first solo performance in Mumbai at Prithvi Theatre. I was just beginning, sometime in the '90s; it's when I started to realise that I was developing a distinctive style. Through the decades the style has evolved. From the late '90s the form got more crystallised," he shares. The turning point of his career was while dedicating substantial amount of time to learn Kathakali as well.

He is candid while sharing his views of dancers these days, "Dancers today are not learning any one style in depth; it's a bit of this, a bit of that, and most importantly, there is no institution in India where a young dancer is trained such that it brings him/her to the excellence of physical training. I am referring to young dancers who say, 'we are doing contemporary dance'," signs off Deboo.