UK's only blind orchestra is all set to debut in India, led by legendary instrumentalist Baluji Shrivastav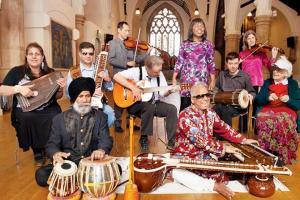 The Inner Vision Orchestra is a collective of visually challenged musicians from all over the globe
Baluji Shrivastav was born in Usmanpura in Aligarh. His love affair with music began with Bollywood and his mother's singing and her playing the harmonium. But he didn't realise how good a singer his mother was, like the most of us. As a student at Gwalior Blind School, music was a compulsory subject, or like he puts it, "a stigma attached to Indians that the visually challenged can excel only in music."
As the noted multi-instrumentalist and appointed Officer of the Order of the British Empire (OBE) narrates his journey in the industry, the connecting dots he reveals come across as beautiful moments of serendipity — that would cease to exist if he didn't believe in himself. After travelling across the country while performing and teaching music, he made his way to France in the 1980s.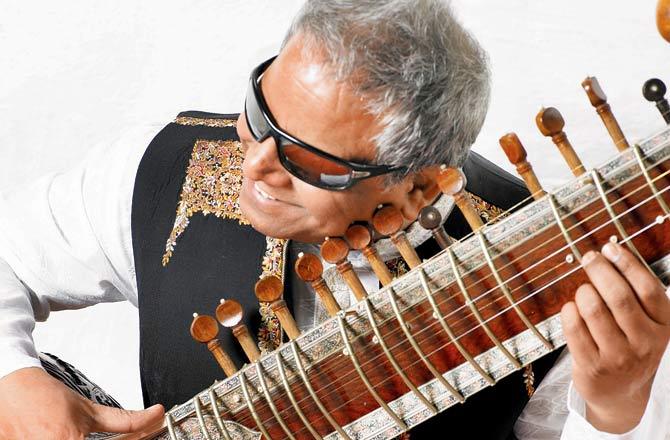 Baluji Shrivastav
"For a blind person, it isn't easy to just live in the mountains and not know French — one has to mould themselves to fit into a culture," Shrivastav explains over a phone call from Delhi. Then in Paris, and on his way to leave the country, a couple of French students stood outside his travel agency and pleaded with him to not leave the country. When he finally had the money for tickets to leave, his cash was stolen. So he stayed. Working at the Paris Conservatoire de Musique as an instructor, he met a woman who asked if Shrivastav could teach her 'Indian singing'. "I agreed. If she specifically mentioned Carnatic music, I would've said no," he says. The woman was singer-songwriter Linda Shanovitch, who went on to be his wife and singing partner.
But the turn of events didn't end here. Back in 2008, Shrivastav found inspiration in taxis where songs of different languages were played. "The idea was to form an orchestra with visually challenged people coming from various parts of the world. It's tough for blind musicians to find work and network because you can't see your audience. If we don't work for ourselves, who will?" he explains. The plan soon took shape in the form of The Inner Vision — Britain's only blind orchestra. It comprises 17-odd members.
After six national tours in England, they are all set to perform in India, starting with Delhi this week, and at the Royal Opera House, Mumbai, in collaboration with the British Council this coming Monday along with digital artists Addictive TV. The event is called Antardrishti and is inspired by chapter 11 of the Bhagavad Gita, where Arjuna is granted divine vision by Lord Krishna. Excited to debut in India, Shrivastav says, "We don't shun anyone who isn't a professional and wants to join our orchestra. I believe that as long as you have confidence, your life gets better. Music can heal everything — with rhythm in the heart beat and melody being the blood through your veins."
On September 17, 7 pm onwards
At Royal Opera House, Mama Paramanand Marg, Girgaum.
Log on to insider.in
Entry Rs 300 onwards
Catch up on all the latest Mumbai news, crime news, current affairs, and also a complete guide on Mumbai from food to things to do and events across the city here. Also download the new mid-day Android and iOS apps to get latest updates