The city — sliced, diced and served with a dash of sauce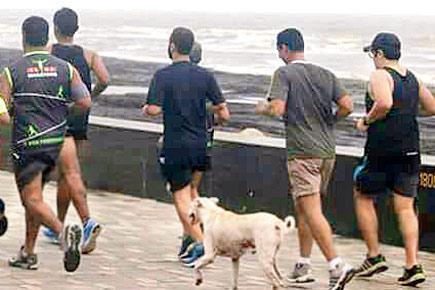 Kani, the road runner
IF you're a runner with the Mumbai Road Runners, you'd know that no race is complete without Kani, the endearing mongrel, who happily dashes the entire stretch of 19 km from Bandra to NCPA, Nariman Point, with them. Kani, who lost his eyesight in 2013 after being attacked by strays, doesn't let that come in the way of his love for running.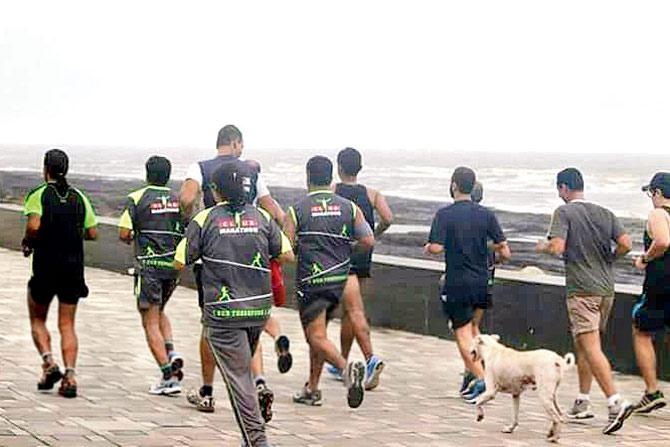 ADVERTISEMENT
"Even during the run, a lot of street dogs bark at him, but Kani is nonchalant," says Bijay Nair, a member of the group that meets on the first Sunday of every month for the run. Kani often acts as a pacer for fellow participants and even stops for water breaks when the runners do. Last year on August 15, Kani ran the ultra marathon with the group, a gruelling 6-hour run covering 38 km. The dog, we are told, is from Shivaji Park and is hailed as Cyclops among the runners there. "Once the race is done, he runs all the way back alone," smiles Nair.
Jeff Thomson always liked his pace hot
IT SEEMS that Australian pace terror Jeff Thomson was always high on pace, not just when he sent down those thunderbolts to hapless batsmen in the 1970s and 1980s.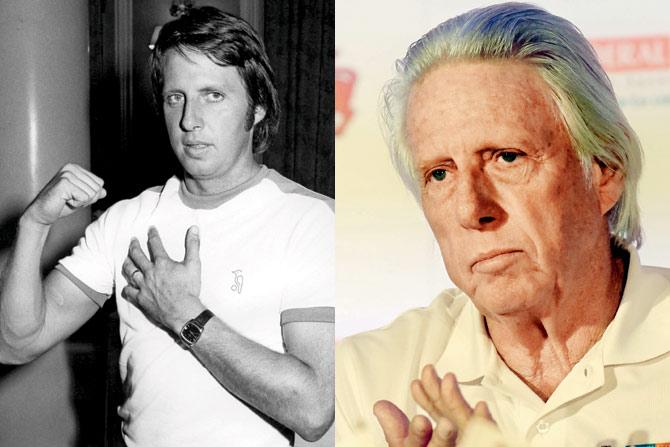 Jeff Thomson back in 1977 and now
Thomson is in town to head the MCA-IDBI Federal Life Insurance Bowling Foundation. Sunday Shorts discovered he liked it hot and pacy even when it came to driving a Jaguar XJ12. Yes, that's what he was driving, courtesy Jaguar from Leeds to London for the fourth and final Test against England at the Oval in 1975 with teammates Greg Chappell and Alan Turner for company. In the book, Greg Chappell by Adrian McGregor, the biographer informs that Thommo was caught by a police officer, who was following him for 20 minutes but couldn't get close. When the cop finally got Thommo (Thomson's nickname) to stop, here's how the conversation went:
Police: Do you know the speed limit on the motorway is 70 mph?
Thommo: Yeah.
Police: Do you realise I've been following you for the past 15 minutes at 120 mph and couldn't gain on you?
Thommo: Yeah, that'd be right.
Police: Do you realise that when the road's wet if you hit the brakes you're aquaplaning, your wheels aren't actually touching the surface of the road?
Thommo: Yeah, I've done that three times already.
Police: Bloody hell! I don't mind if you kill yourself but I've nearly killed myself twice trying to catch you.
Thommo was lucky to get away but not without the cop saying, "be a bit sensible and get going."
Tackling the real issue: Masculinity
AFTER the successful release of her documentary on two "training" camps for young women — one run by the Hindu nationalists and the other, a beauty pageant — filmmaker Nisha Pahuja is ready to start work on her next piece —this time on Indian men. The working title for her documentary, for which she starts research later this year, is Send Us Your Brother, a title drawn from an old Punjabi folk song that women would sing in villages after they had killed a new born girl. "They would bury the girl, demand that she go back to the village from where she came, never to return and instead send her brother," stated Pahuja, who is currently in Toronto.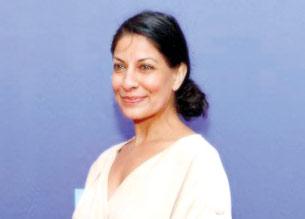 The filmmaker has been awarded $10,000 as funding from Shaw Media-Hot Docs Funds to start the new venture. "For the longest time, I felt the next film I make would be about fundamentalism, but after travelling with The World Before Her across India, I realised that unless we begin to understand masculinity, we'd never get to the root of a lot of social challenges, including women's rights."
Let Raghu Dixit be your teacher
IT'S Raghu Dixit unplugged, and he's making it easy for you. The Gibson sessions, initiated by Gibson Guitars, has Dixit break down his favourite songs so you play them too.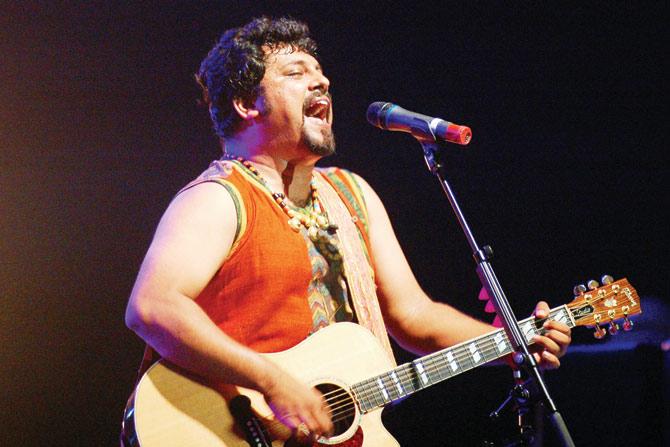 He explains technique and tells you what chords to play. In the tutorial we watched, he spoke about the song Hey Bhagwan by the Raghu Dixit Project, which he says is to be played in a reggae groove. The video is entertaining (Dixit is laidback) and easy to understand. As he says in the end, "I am a self-taught guitarist, who never knew the names of the chords or what they were, so I made up my own quirky chords."
His quirky chords sure sound more interesting than the real ones. Dust the cobwebs off your guitar, and log on to www.youtube.com/user/GibsonGuitarIN for a fun lesson.
NCPA ready to 'gig'
With its theatre halls and seating arrangements, the NCPA is not what comes to your mind when you think 'gig venue'. But the institution, known for hosting classical and jazz greats, is keen on changing its image with the Band Baja contest. "It's a pleasant surprise for the audiences," says NCPA's programming head of Indian music, Dr Suvarnalata Rao. Upcoming bands from across the country can send in their tracks before the contest closes at the end of the month. The clause: You must have at least one classical or folk instrument in your group. Sounds like a tough brief? In its third year, about 20 bands, mostly Mumbai collegians and part-time musicians, have entered the contest, and the winner will get to open for Indian Ocean when they play at the NCPA next month. Care to share stage, anyone?