One of the species was found near Amboli, says Delhi University scholar who made the discoveries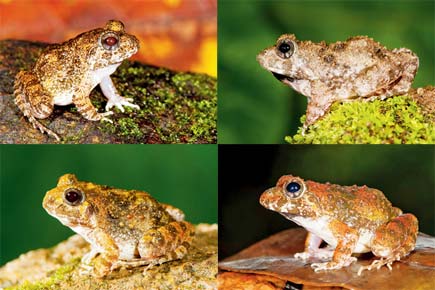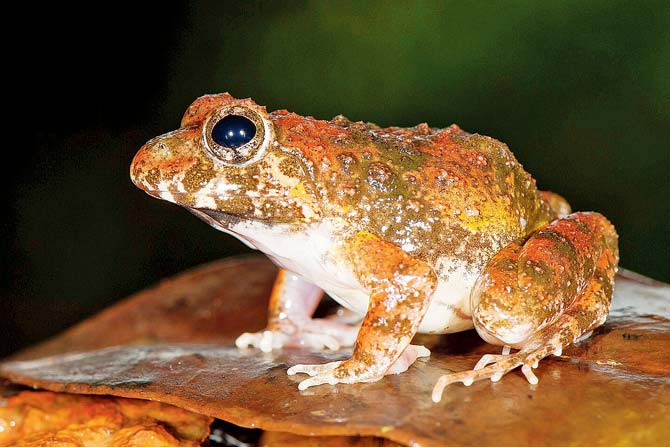 CEPF burrowing frog (scientific name: fejervarya cepfi)
Found in Amboli and has been named after the Critical Ecosystem Partnership Fund (USA), to recognise its role in protecting global biodiversity hotspots, and for highlighting the need to preserve biodiversity rich areas in the Western Ghats.
Five years of exploration and research later, a Delhi University scholar has discovered four new species of burrowing frogs, all from the biodiversity rich Western Ghats. Significantly, one of the species was found near Amboli, a hill station in south Maharashtra.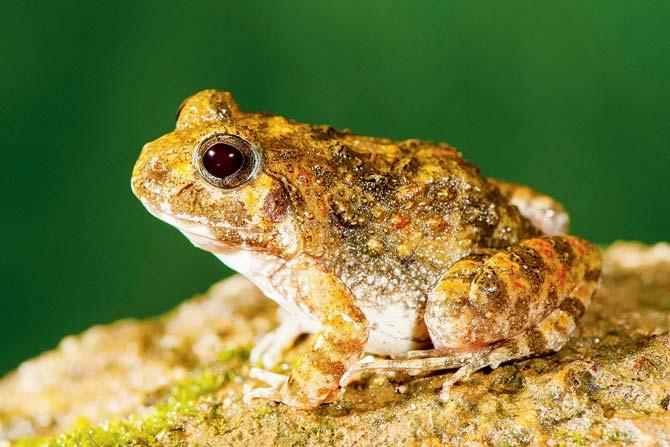 Manoharan's burrowing frog (scientific name: Fejervarya manoharani)
Found in Agasthyamala hills in Kerala, this is named after TM Manoharan, former Principal Chief Conservator of Forests in Kerala, in appreciation of his service.
According to PhD student Sonali Garg, extensive field and lab work led to the discovery of the burrowing frogs in the genus Fejervarya. "An integrated taxonomic approach, which includes DNA studies, detailed morphological comparisons and bioacoustic tests in the lab, has confirmed that the sampled frogs was not identified before. Our study highlights a fairly common group of frogs that is usually found closer to human habitations, but they are not documented properly. More extensive studies are required to scientifically identify and describe the frogs from the Western Ghats, which are already facing extinction," said Garg.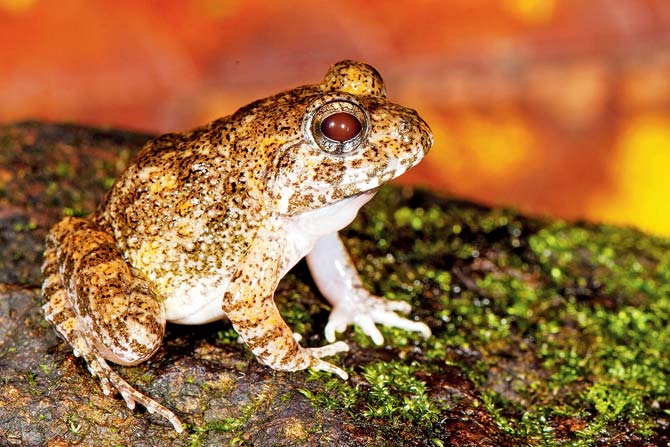 Kadar burrowing frog (scientific name: Fejervarya kadar)
Found in Vazachal forest, Kerala, it has been named after the Kadar tribe that lives in the region.
The past decade has witnessed an exponential increase in the discovery of new amphibian species. Of the total new species of amphibians [1,581] identified or described globally between 2006 to 2015, the most were from the Brazilian Atlantic Forest [approximately 182], followed by the Western Ghats-Sri Lanka biodiversity hotspot (approximately 159), of which 103 species were described from the Ghat region alone.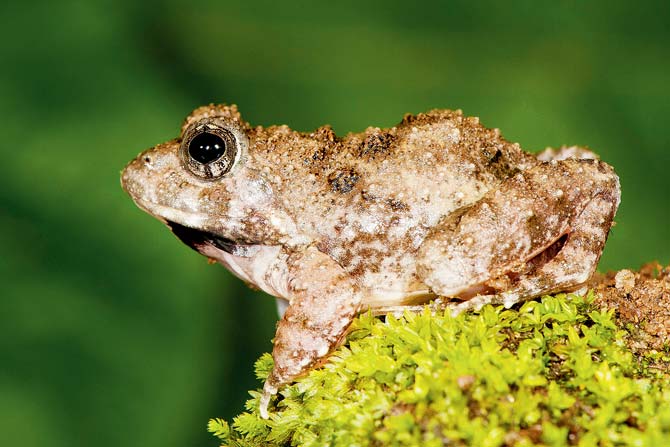 Neil Cox's burrowing frog (scientific name: Fejervarya neilcoxi)
Found in the Parambikulam Tiger Reserve and named after Dr Neil Cox of the IUCN – Conservation International Biodiversity assessment unit, in recognition of his role in the IUCN Red List assessment of global amphibian species. Pics/ SD Biju
According to the researchers, the number of amphibian species known from the Western Ghats has nearly doubled in a decade, making it one of the leading biodiversity hotspots in the world with an unprecedented rate of new frog discoveries. Out of the four new species discovered by Delhi University researchers, two (Kadar Burrowing Frog and CEPF Burrowing Frog) could be facing serious anthropogenic threats requiring immediate conservation attention.
Previously, only one species of burrowing frog (scientific name: Fejervarya rufescens, common name: Rufescent Burrowing Frog) was known in the genus. It was considered to be widely distributed throughout the Western Ghats, and, therefore, given a 'Least Concern' conservation status as per the IUCN Red List. However, the new study reveals that the distribution of this species is restricted to a much smaller region -- Karnataka and adjoining parts of Kerala.
"The discovery will have a significant implication on the conservation status of these frogs because now it is clear that instead of a single species there are five different species with different conservation requirements," said Professor SD Biju, who supervised Garg's research.