After the 25-year-old was caught speeding down the wrong side of the road at Mahalaxmi, he lost his temper and even threatened to throw the female traffic warden from a bridge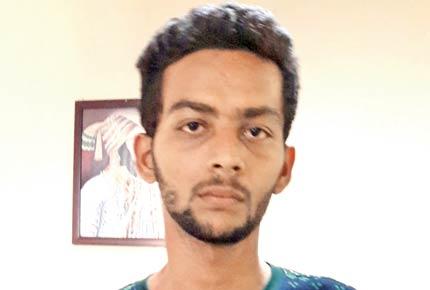 Less than a month after an ex-Shiv Sena man allegedly assaulted a female traffic constable in Thane, a woman traffic warden also came under attack at Mahalaxmi on Saturday when a 25-year-old abused and spat at her, and threatened to throw her from the bridge. In both cases, the women were just doing their job, but the accused got angered when they were caught breaking traffic rules.
Also read - Caught on camera: Shiv Sena worker held for assaulting, molesting woman cop in Thane
ADVERTISEMENT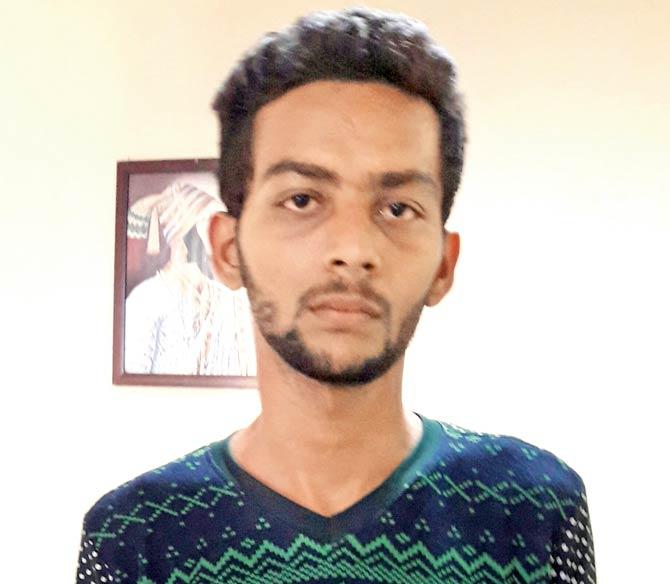 Mayur Mohan Jedhe abused and spat at the woman traffic warden, and even threatened to push her off the bridge
Deja vu
The woman, a warden attached with the Nagpada traffic police division, was on duty at the Mahalaxmi junction on Saturday evening, managing traffic there with other traffic personnel. Around 6.30 pm, a speeding bike came from the Worli direction and tried to move towards the Saat Rasta junction.
When the traffic warden saw him riding dangerously on the wrong side of the road, she tried to flag him down, but he tried to speed away.
"The warden caught hold of his bike from behind and did not let him go. When the bike wouldn't move, he started hurling abuses at her. He said he would slap her if she did not let him go. He then spat at her and said if she were not a woman, he would have thrown her off the rail overbridge," said an officer with the Agripada police, which arrested the youth.
Also read: Woman traffic cop implores government to penalise Shiv Sena office bearer, who thrashed, sexually assaulted her
The accused, identified as Mayur Mohan Jedhe, moved to thrash her, but the warden screamed for help and also informed traffic police control room. The traffic police rushed to the spot and took Jedhe to the Agripada police station.
Jedhe, who works with a private firm, was arrested by the police under Sections 509 (word, gesture or act intended to insult the modesty of a woman) and 504 (intentional insult with intent to provoke breach of the peace) of the Indian Penal Code and Sections 15 (2)(9) and 177 of the Motor Vehicles Act, 1988. A local court granted him bail on a bond of Rs 15,000 yesterday.