The city - sliced, diced and served with a dash of sauce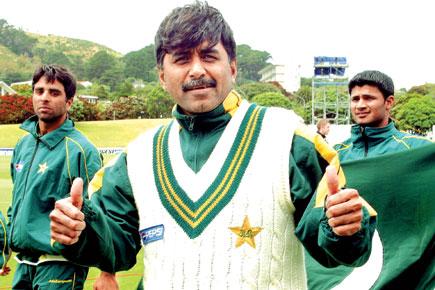 Javed Miandad
The duck that no one remembers
Tomorrow — April 18 — is a day that none from Kapil Dev's 1986 team for the Australasia Cup in Sharjah will look back in delight. It's a day when Pakistan's Javed Miandad hit Chetan Sharma for a six to win the tournament's final off the last ball. And for obvious reasons, the 30th anniversary of this feat will only be celebrated in Pakistan.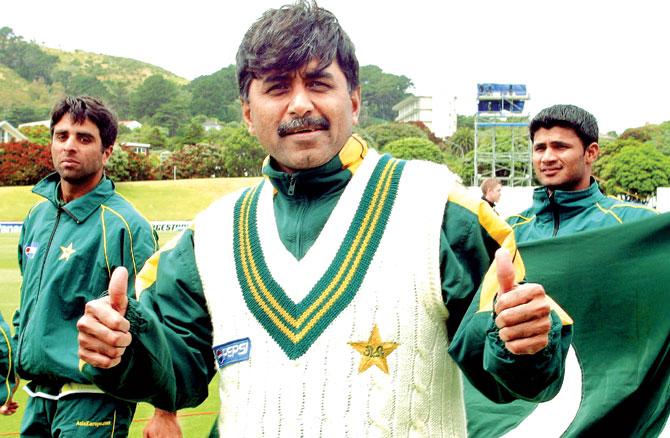 Javed Miandad
That six by Miandad changed India vs Pakistan cricket forever and while Miandad deserves every accolade for that clout over mid-wicket which has 766,41 views on YouTube, not many know that Miandad was dismissed for a duck the next time he faced India. It was on December 5, 1986 — again in Sharjah — where left-arm spinner Maninder Singh had him caught and bowled for a first-ball duck and followed it up by getting Imran Khan too without troubling the scorers. Sharma couldn't join in the on-field celebrations because he wasn't in the playing XI.
Sharma with time has gotten over that ignominy, but the one who has to cope with some last-over blues is England's Ben Stokes, who was hit for four sixes by West Indies' Carlos Brathwaite in the final over of World T20 final a couple of Sundays ago. All we can say is, this too will pass.
Sister act
After her short film, The Last Marble, fetched Manjari Makijany honours at the international film festivals, she's now been selected for the American Film Institute's Directing Workshop for Women. Daughter to late Mac Mohan aka 'Samba' from Sholay, she is one of eight filmmakers to make the cut from 300 applications.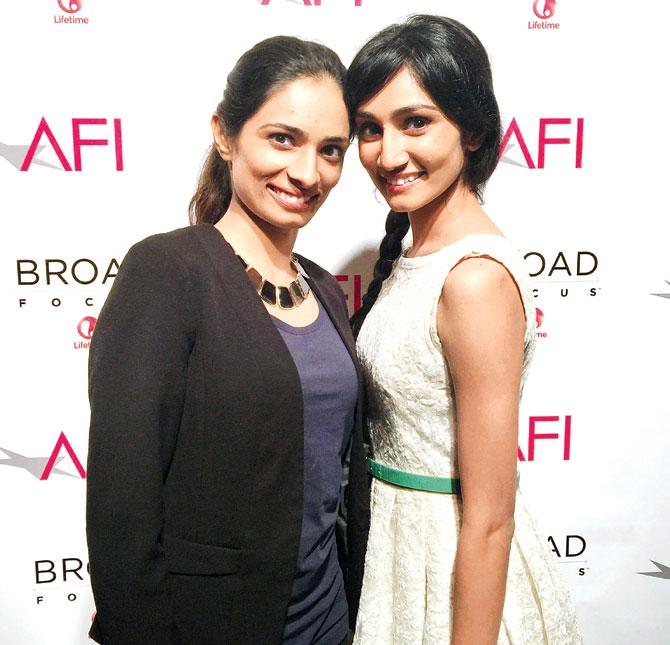 (left) Manjari Makijany and sister Vinati
"It's very competitive and the industry here watches out for filmmakers coming out of this programme, so the pressure to make a good film is definitely on," she says over the phone from Los Angeles. Makijany is currently working on I SEE YOU, a short film about a suicide bomber who has a change of heart on the NY metro.
On the other hand, younger sister Vinati has been chosen as one of three playwrights from India for the New Visions/New Voices 2016. After an intensive workshop, she will perform her play, The Other Side, at the Kennedy Center in Washington DC. Sisters on a roll.
Ride for mental health
Neerja Birla and daughter Ananya are leaving no stone unturned to raise awareness about mental health and towards dispelling the stigma associated with it through their Mpower initiative. Next Sunday, the city will witness the 'Ride to Mpower', a bicycle riding event across SoBo.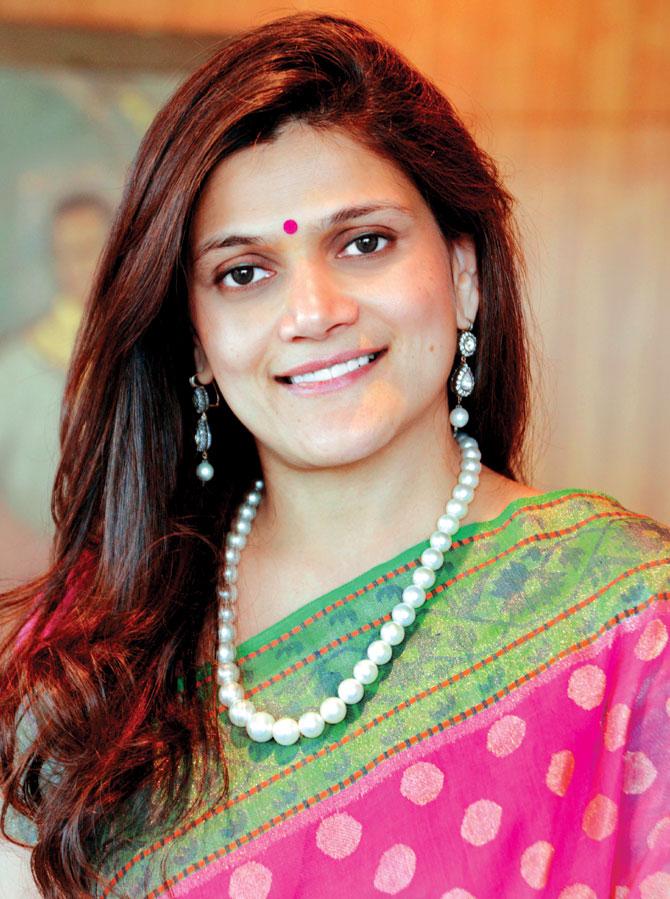 Neerja Birla
When this diarist spoke to Neerja Birla, she said that she didn't understand why it was acceptable for the body to be unwell but not the mind.
"The stigma around mental health creates a hostile environment where people are afraid to seek help. When they see the Ride to Mpower team cycling across the city, I hope it inspires and encourages everyone to initiate conversations about mental health conditions with their friends and families," she told us. We hope so too.
No child's play
Directing children's films is one thing and making a feature film on acid attacks is quite another. But for filmmaker Mohinder Pratap Singh it's just a natural progression.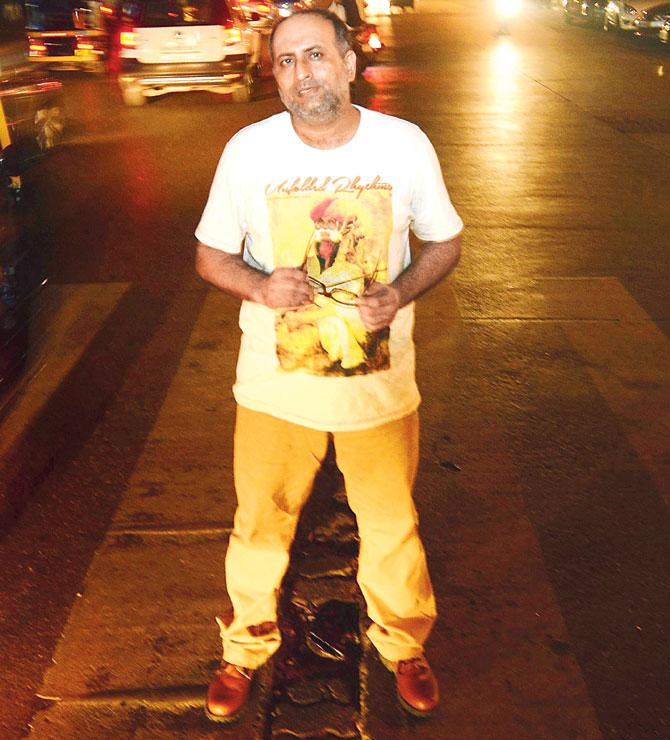 Mohinder Pratap Singh
"The idea has been with me since college. While I was doing engineering, I had seen a violent tendency in my classmates and disregard for women which I thought was pathetic," he says. The subject might be sensitive, but Singh doesn't want it to be "preachy and full of suffering".
"It has to be entertaining, punctuated with humour and romance," he adds. The film stars Amitosh Nagpal (you know him from Piya Behrupiya) and other NSD actors. Singh hopes to wrap up production by September.
Who's not afraid of Sonia Gandhi?
Author and political columnist Tavleen Singh has never been one to shy away from lambasting inefficient governments and political leaders. So when this diarist chatted up with Singh about her new book, India's Broken Tryst, it didn't come as a surprise when she refused to hold back from speaking about the powers that be.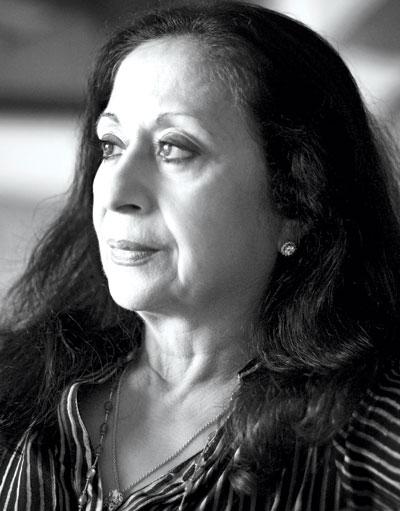 Tavleen Singh
Her former friend, Congress president Sonia Gandhi, was first in the line of fire. In the book, Gandhi gets featured prominently, and not for good reasons. We asked why, and Tavleen was quick to ask if there was anybody else who would dare to do that job. "I am almost the only journalist in India who has criticised Sonia Gandhi by name. You could even Google it up [to verify the claim]," she says, adding, "When she came into politics, I did not criticise her for her 'foreignness', but her policies. But she took it personally. She is so used to being the Rajmata of India that nobody can speak against her. Is that democracy?"
Singh, however, isn't disapproving of everyone from the Congress. She took up the cudgels for former Prime Minister Manmohan Singh, who has been accused a time too many for playing second fiddle to the High Command. "He was a very good PM in the first term. The economy boomed, there was prosperity, and he followed policies that made India business-friendly."
But if any leader wins Singh's approval, it's NaMo. "I support this PM publicly and will continue to do so," she says of Narendra Modi. "He hasn't gone far enough to make India business-friendly, but he has pointed out the right direction for the country by talking about 'save the girl child' and 'swach' Bharat." Her book, we hear, has many more scathing and flattering observations. We love the sound of that.