The city — sliced, diced and served with a dash of sauce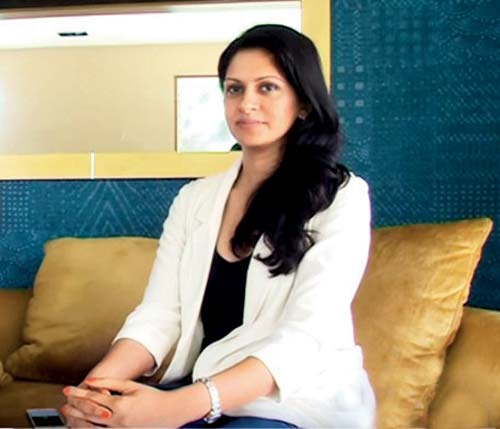 A guide to staying gorgeous
Shvetha Jaishankar, former Miss India International and ex Mrs Bhupathi, is back in the news. Shvetha, who married Chennai-based businessman Raghu Kailas a few years ago, is penning a book for HarperCollins India.
ADVERTISEMENT
The book, Gorgeous, will see the former model discuss how to eat healthy and look beautiful. In a candid interview for Harper Broadcast, Shvetha, a mum to two kids, spoke of why she decided to write. "After I became a mother, things really slowed down for me.
People would say you're looking tired, which was very annoying. I had to figure out a way to bring back the beauty," she says. Shvetha also took notes from her many supermodel friends. And, their many stories are also going to find mention in this book.
Strike a pose, there's nothing to it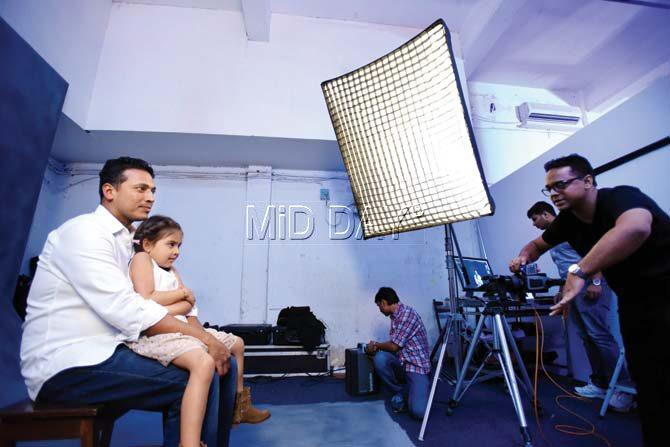 Pic/Rane Ashish
Tennis player Mahesh Bhupathi poses with his daughter, Saira, at a shoot at Mehboob Studio, Bandra, for Project Nanhi Kali's Proud Fathers for Daughters campaign on Saturday.
A short story
Whether it's a fancy soiree or a fun menu launch, it's not unusual for chef Irfan Pabaney of Sassy Spoon to be the only one in the room wearing shorts. So, the other day when we met the Colaba resident at his suburban restaurant, his staff jokingly told us how they'd never seen him in pants.
"It's the most comfortable piece of clothing, ever. I'm lucky that my work allows me to dress casually." But Pabaney's next shopping trip might be for a pair of pants. "That's because my wife has been coaxing me to."
Bob Dylan fan Willis' initial movement
Our in-house cricket nut finds a cricketing connection to almost anything. This time it's about Bob Dylan, who was awarded the 2016 Nobel Prize for Literature — the first songwriter to win the award.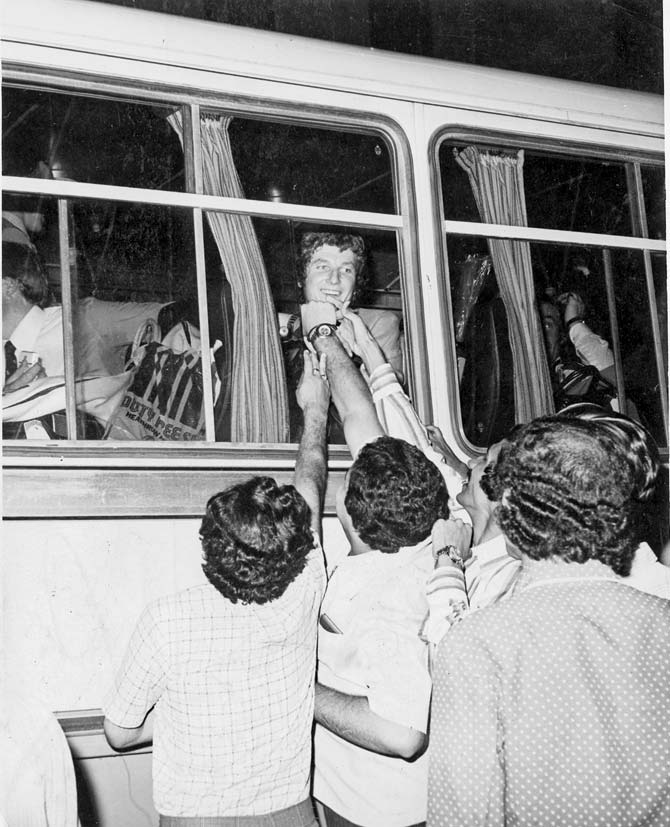 England fast bowler Bob Willis interacts with fans from the team bus in Mumbai during the team's 1981-82 tour to India. Pic/mid-day archives
So, how can there be a cricket connect to an American award winner? After all, the US of A is not part of international cricket. But there is. Former England fast bowler and captain Bob Willis added Dylan to his names of Robert George in the 1960s because he was such a great fan of Dylan. So scoreboards the world over printed RGD Willis whenever Willis batted down the order.
Willis made three Test tours to India – first as a member of Tony Greig's England team, then for the BCCI's Golden Jubilee Test in Mumbai in 1980, before returning as a senior member of Keith Fletcher's India tourists in 1981-82.
Willis later visited these shores as a television commentator. Recently, alloutcricket.com conducted an interview with 67-year-old Willis in which he was asked what's his idea of happiness, and he replied, "listening to Bob Dylan."
Up next was, "Which living person do you most admire and why?" Answer: "Bob Dylan again, best songwriter of all time." And finally, which track would he have playing in the dressing room before going out to bat? Of course, a track from Bob Dylan – 'It's All Good.'
A brand new beginning
Dr SR Jindal's 50-year-old aluminium conglomerate is set to welcome fresh blood into its fold. Jindal's grandson, Pragun Jindal Khaitan, an alumni of The Wharton School of the University of Pennsylvania, will take over company affairs in his new role as managing director.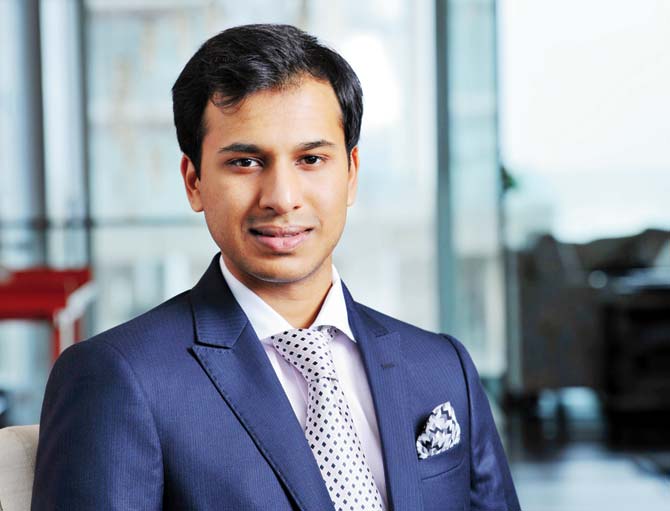 "It was always my dream to work with my grandfather. He has spent so many years shaping me, so it doesn't really come as a surprise. Now, I need to prove I'm worthy of this distinction," he told this diarist.
Fashion sings a new tune
Last year, Rohit Bal's fashion show at the Qutub Minar was brought to a fitting end with Shubha Mudgal's robust vocals. Bal and Mudgal will once again match tunes, this time for a fashion musical performance.

Shubha Mudgal and Rohit Bal
In a throwback to the early 1900s, Bal will be dressing up Indian classical musicians, in a show curated by Mudgal for the Serendipity Arts Festival, to be held in Goa this December, titled Living Traditions.
To get the tone of the era right, the designer has researched extensively. This time, however, we won't hear Shubha sing. "This is a new role that I have been entrusted with, but I feel well-settled in it. I'm enjoying the journey," she says.