The city — sliced, diced and served with a dash of sauce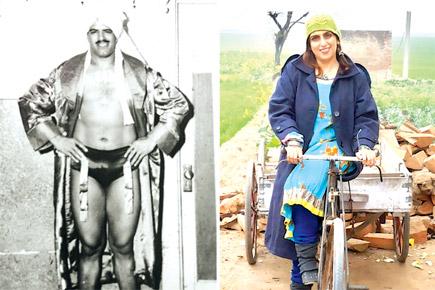 Dara Singh aka Deedar Singh Randhawa
When India's cricketers were short 'changed'
Since cash continues to be the talking point of talking points, here's another money yarn from the history of Indian cricket. Nari Contractor, the Mumbai-based former India captain had finished playing his second Test for the country in Delhi which hosted Game Two of the 1955-56 series against New Zealand.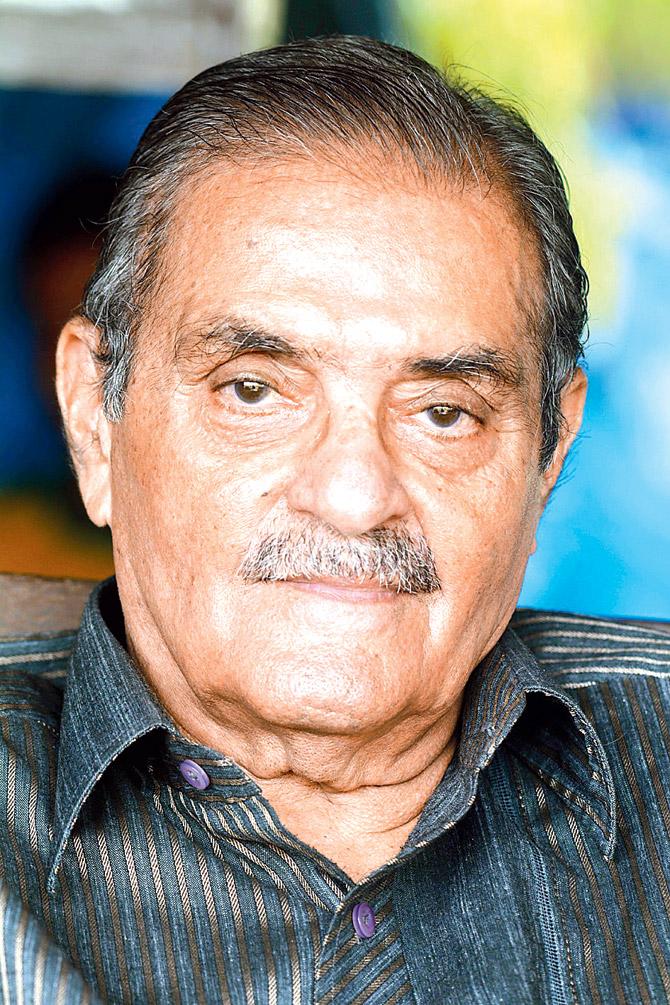 Nari Contractor
ADVERTISEMENT
The Indian players' match fees of R250, were not handed over to them after the Test on December 21, 1955. Apparently, the cricket administrators did not have the funds to disburse. Under pressure to somehow make the payment, they managed to garner enough cash for the players at the eleventh hour. Contractor remembered his teammates and he being handed cotton bags of coins that added up to R250 in a compartment of the Frontier Mail.
Reserve player CT Patankar, the wicketkeeper who would make his debut in the next Test at Kolkata recalled then team manager ND 'Mama' Karmarkar asking him to empty his bag to accommodate the change. Parel resident Patankar (85) also recalled the chaos at the Kotla when Prime Minister Jawaharlal Nehru had to be introduced to the players. The local volunteers for the match pushed their way through the players to greet Panditji.
For the women who matter
The Google Cultural Institute is in India and is trying to focus the spotlight on Indian women in history and their impact. The GCI, which works by partnering with cultural organisations to bring the world's cultural heritage online, is all about providing inspiration by sharing stories of people.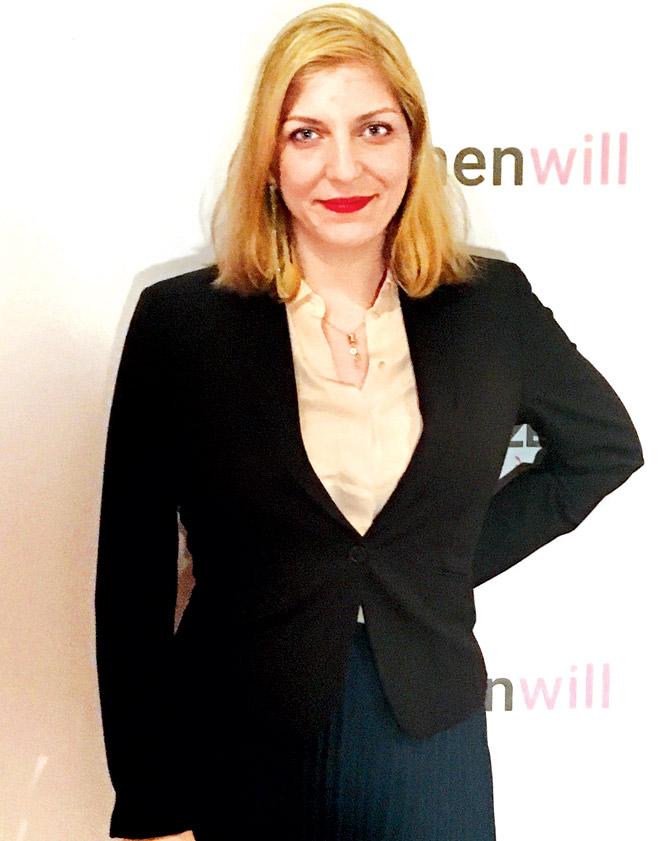 Luisella Mazza
"It's about telling the unheard stories of the agents of change," Luisella Mazza, Head of Operations, told us. The women who will be felicitated through this initiative are pioneers like Savitri Bai Phule, who opened the first school for girls, and Dr Rakhmabai, who became the first female doctor. "We have had immense success through out the world. From beginnings in 2011, there are now 1,300 institutions onboard."
Dara Singh's story retold
Yesterday was Dara Singh aka Deedar Singh Randhawa's 88th birth anniversary. And, one huge fan of the world champion wrestler rang in the celebration with a book on her childhood hero. Writer Seema Sonik Alimchand's biography of the famed wrestler and actor, which hits stands this week, recalls the story of a hardworking six-year-old, who toiled away in the fields of Dharmuchuk, Punjab, and spent a considerable part of his youth as a labourer in Singapore, before making it big in the wrestling scene.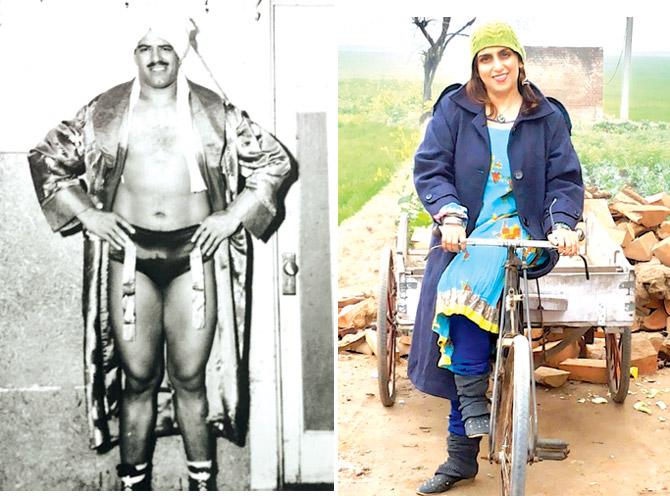 Dara Singh aka Deedar Singh Randhawa
"But, for me, Dara Singh will always be Hanuman," says Seema, who grew up watching him play the part of the epic hero in Ramanand Sagar's Ramayan. Her biography is filled with vignettes from friends and relatives, most of them coming from his wife, Surjit, who died of cancer early in March this year. "There is also actress Mumtaz, who was the heroine of many of his films. She shared many fun stories about Singh," says Seema. "Daraji was not only a champion in the ring, but also outside," Singh adds.
Time for National Art Treasures
Since being formally launched as an auction house earlier this year, DAG Modern will present its second auction in December in New Delhi. The curated lots – 70 in total – are doing an extensive round of previews across the country and will be in the city this coming week.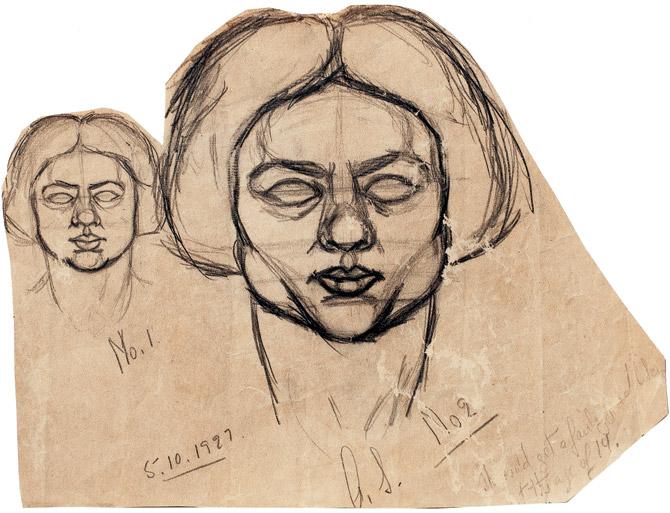 An early Parisian drawing by Amrita Sher-Gil
Kishore Singh, director of DAG Modern, tells us that four out of the nine artists who are listed as National Art Treasures are part of this auction; the rarest of the lots comes from Amrita Sher-Gil, an early Parisian drawing made when she was just 14. There is also a large MF Husain work, titled Three Graces, in pastel colours unusual to the artist's style.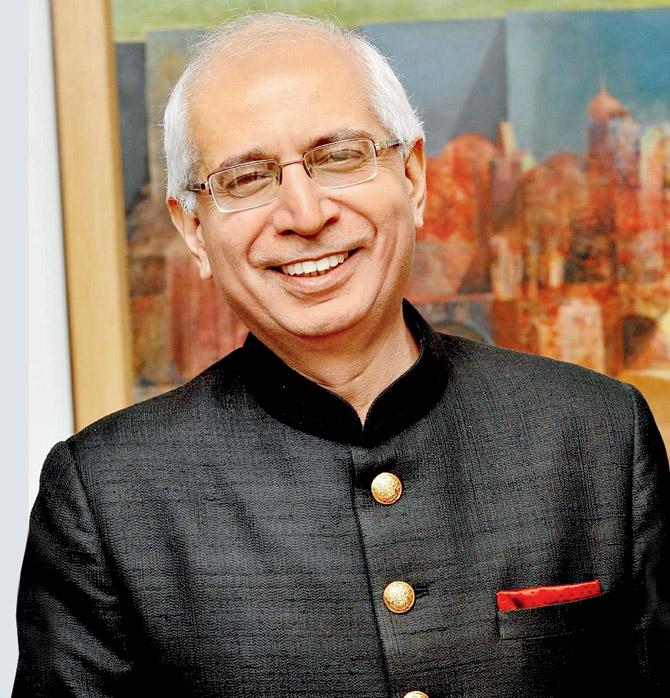 Kishore Singh
"We are the consigners in this auction, so we have the chance to curate the lots like an exhibition. We are looking at and wondering how to scale up because we believe that the country is ready for more," says Singh.
Microsoft & Google hop on to the Bus
Magic Bus founder Matthew Spacie is excited about their next chapter. The Indian NGO that works with over 4,00,000 children across India, has now partnered with Google, Microsoft and Vodafone to amp up things. Microsoft has given 4,000 devices to Magic Bus.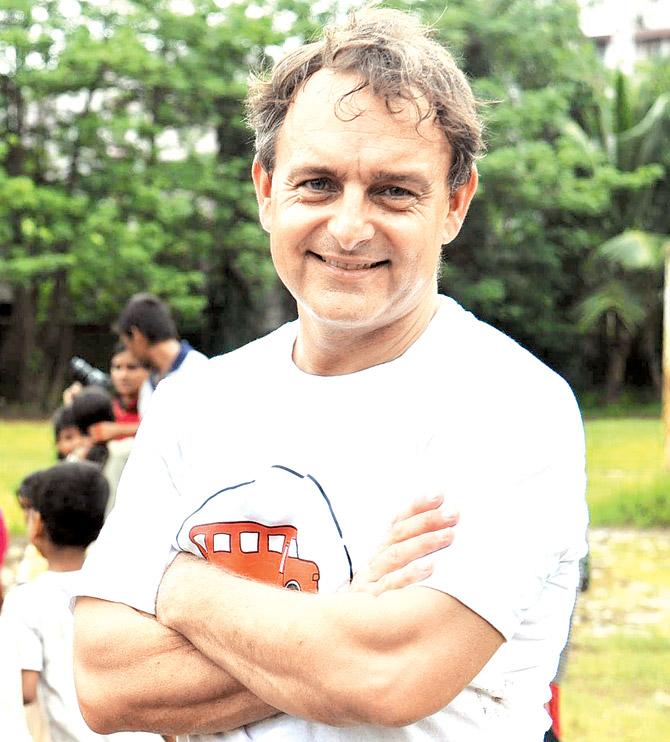 Matthew Spacie
"We want to push the classroom curricula digitally. It will help us access data from remote places in no time," Spacie said. The NGOâu00c2u0080u00c2u0088is also developing apps which will include learning apps for the children.