The city — sliced, diced and served with a dash of sauce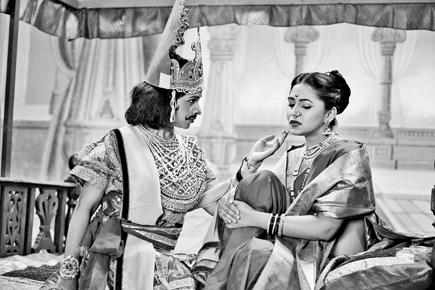 A film still from Mitraa
Movie-ng moments
It is vindication and wah-wah time for The Kashish Mumbai International Queer Film Festival.  The festival organisers are thrilled at the National Award for Marathi director Ravi Jadhav's short film, called Mitraa. Mitraa tells the story of a lesbian protagonist in newly-independent India in 1947 and is based on Vijay Tendulkar's play Mitrachi Goshta. "It is momentous for the LGBT movement that a lesbian-themed film has won the National Award. The film won the Best Indian film award at Kashish 2014 too, which goes to show that our festival recognises and awards excellence in cinema," said festival director Sridhar Rangayan.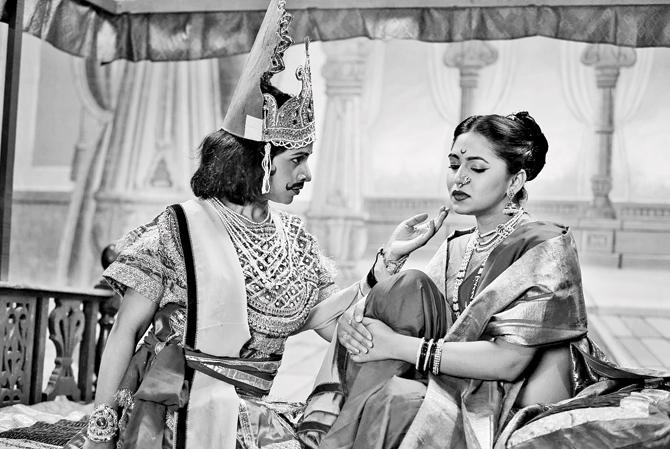 A film still from Mitraa
ADVERTISEMENT
One cannot help think that awards like these reinforce the notion that India is a land of  great contrasts and dichotomy. On the one hand, you have India voting with some of the most homophobic countries in the world when it supported a Russian-drafted resolution that opposed benefits for same-sex partners of United Nations (UN) staff, but the resolution failed to pass in the General Assembly committee. On the other hand, a lesbian based film wins a National Award. Two ends of a rainbow-coloured spectrum.
Doctor of cricket
There is nothing in Mumbai cricket that journalist and sports consultant Makarand Waingankar doesn't know about. This has been a truism over many years. His passion for city cricket came a full circle this week when he was conferred a doctorate for his 'Study on Strategic Management of Mumbai cricket and its impact on Indian cricket'.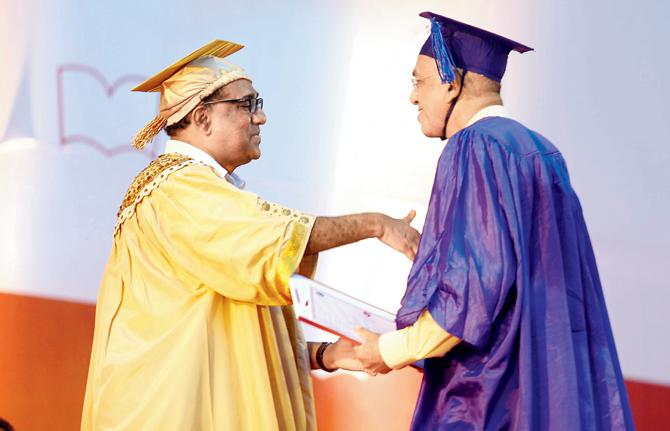 Makarand Waingankar (right) with Dr Sanjay Oak at the felicitation ceremony
Waingankar (66) has helped a legion of Mumbai players along the way for them to experience their cricketing highs and he experienced his own when he received his certificate from Dr Sanjay Oak, the Vice Chancellor of DY Patil University on Friday.
A remarkable man, who can raise hackles with his writings, Facebook posts and Twitter talk, Waingankar's expertise cannot be underestimated.
In a short span of time, he has authored two books on Mumbai cricket. All this while coping with brain surgery. Add to that, the labour involved for his thesis which involved extensive interviews with the greats of Indian cricket.
The late MAK Pataudi made special efforts to contribute and was often aghast at the large number of tournaments in
Mumbai cricket. Wonder if Makarand will be given a role in the treatment of Mumbai cricket by the authorities. Of course, he can't always be Mak the knife.
Reality bites
These days, whenever you switch on the television, it is either Arnab frothing at the mouth or Sunny Leone  gyrating to some titillating song. While 'the nation' is yet to 'know' of a remedy to treat the first ailment, what one fails to understand is how such risque promotional materials get past the Censor Board of Film Certification (CBFC).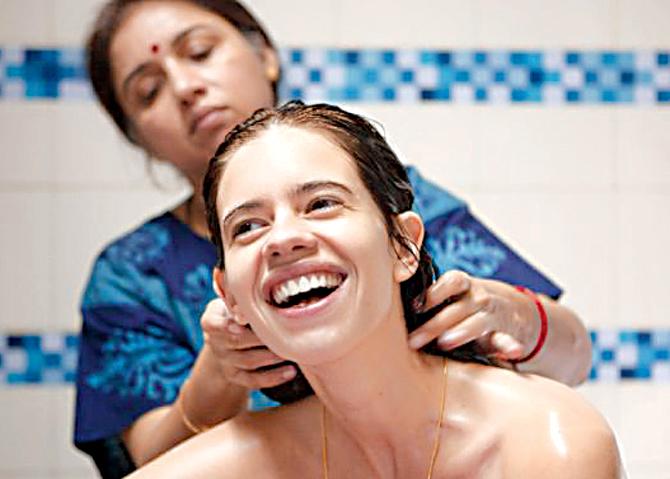 A still from Margarita, with a Straw
It took the Pahlaj Nihalani-led board a mere 24 hours to clear the promotional clippings and trailers of Miss Leone-starrer, Ek Paheli Leela. But the same Board didn't hesitate to ban Raj Amit Kumar's Unfreedom, a film that explores homosexuality.
More recently, it has asked for cuts in Shonali Bose's award winning film, Margarita, with a Straw. The Board has raised objections to a few scenes of the Kalki Koechlin-starrer that tells the story of a girl with cerebral palsy, and has sent the film to the Revising Committee. Should we call it a stepmotherly attitude or is there a method to this madness?