Six paraplegic Mumbai residents take a ride on the city's monorail and find that it needs to do more to make the service safe for wheelchair-bound passengers. They point out the absence of essential services such as toilets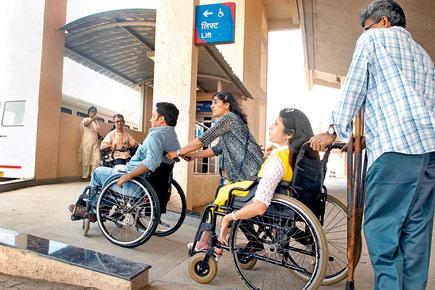 Six paraplegic Mumbai residents yesterday took a ride on the brand new Mumbai Monorail to get a hands-on experience about how user friendly this new public transport system in the city is for those who are wheelchair-bound persons. Neenu Kewlani, 43 along with her friends Sunita Sancheti, 43, Arvind Prabhoo, 47, Nilesh Singit, 43, Chetan Lodaya, 37 and Adil Ansari, 32 gathered at the Wadala Depot around 12 noon. This is what they discovered
Badly designed ramp A ramp on the ground floor takes wheelchair passengers towards the elevator. However, the lift could not bring up all six of them together and hence they were sent up in turns.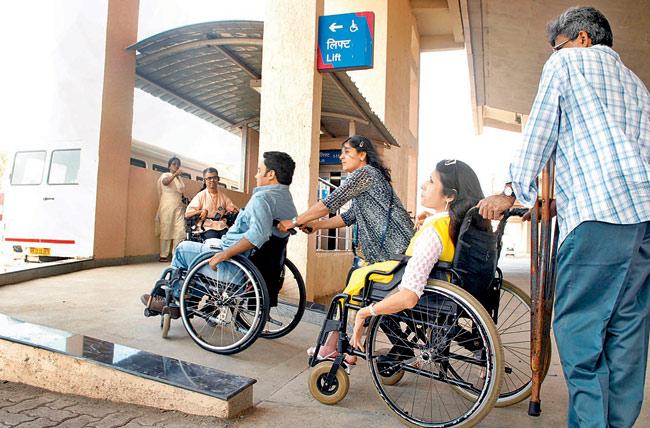 Mind the gap Nilesh Singat (extreme right) noticed that wheelchair passengers needed to be very careful while boarding, as the wheels of the chair could get stuck in the gap between the train and the platform.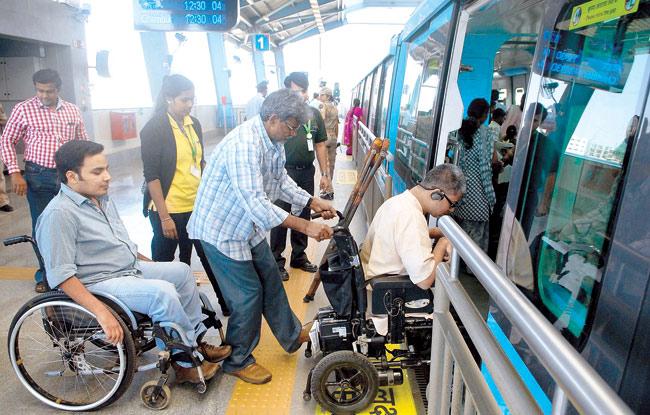 No return ticket system The group discovered there was no return ticket system. They were told they would have to go to the ticket counter and buy tokens for a return trip. Adil Ansari, and Chetan Lodaya who took the return journey , said buying tickets twice was a painful and time consuming affair. Chetan pointed out that the station premises did not have toilet facilities – an essential service.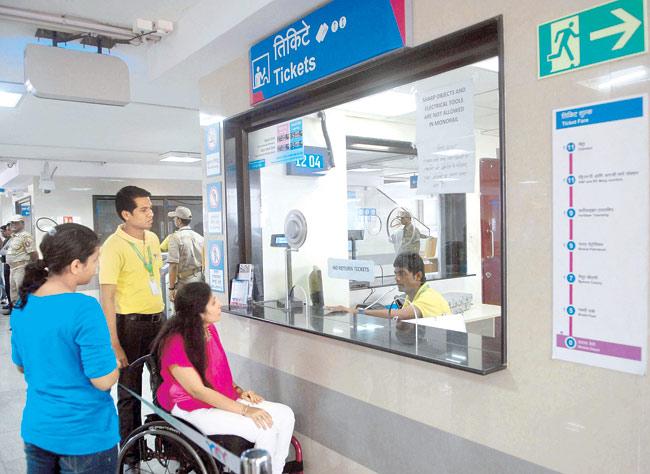 No special locking system for the wheelchair:  Sunita Sancheti said that having travelled in the Delhi Metro, she found the lack of a special parking space for the wheelchairs, a shocking omission in the monorail. "A locking system for the wheelchairs should be there so that when the train takes a sharp turn, our chairs do not need to be held," said Sancheti. However overall all six said they were happy that a world-class transportation system had arrived in Mumbai.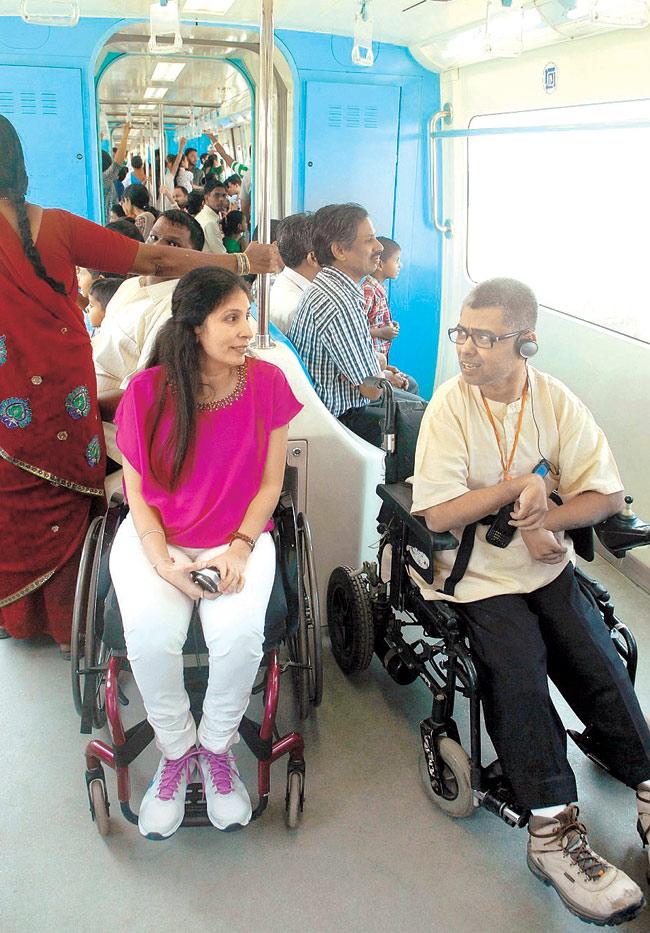 Pics/Shadab Khan