Over 5,000 infants and 1,000 mothers died on delivery tables in Mumbai's biggest civic-run hospitals over the last five years, according to RTI data accessed by mid-day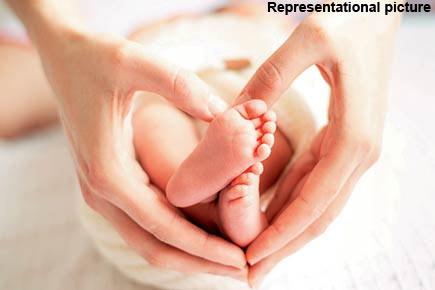 Mumbai hospital deaths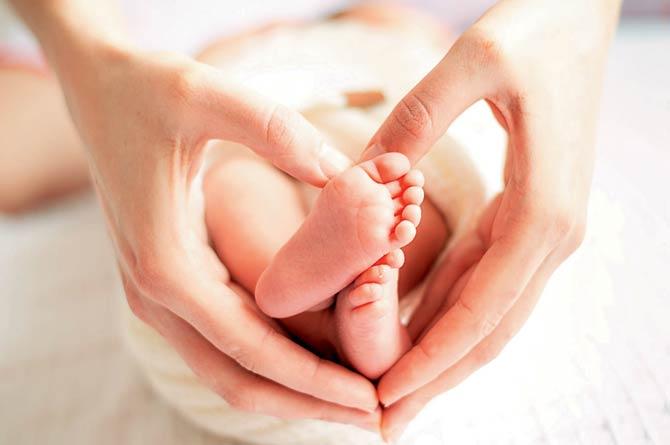 Medical experts and doctors mainly blame lack of pre-natal treatment behind such a sustained rise in maternal and perinatal deaths. Representation pic
At a time when the government is keeping no stone unturned to decrease child and maternal mortality, thousands of babies and mothers have breathed their last on delivery tables across the city's hospitals. In the past five years, as many as 5,377 babies died perinatal (relating to the time, immediately before and after birth) deaths in four major BMC-run hospitals and 1,381 mothers passed away while giving birth.
ADVERTISEMENT
The data has been accessed through a series of Right to Information requests filed by mid-day over two months.
Every day, at least four lives are lost — of mother and child — during delivery in the biggest civic-run hospitals: KEM, Sion, Nair and Cooper. There has been 32 per cent rise in the number of deaths of pregnant women from 2014 to 2015 alone in the four major hospitals.
Worrying rise
In 2011, 273 maternal deaths have been recorded in the four hospitals that rose to 362 last year. KEM Hospital, the biggest civic-run hospital, has recorded the highest number of fatalities where 434 mothers succumbed while giving birth to their babies. Shockingly, the numbers at Sion Hospital doubled in 2015 compared to the previous year. In 2014, 69 maternity deaths were reported in the hospital that rose to 138 in 2015. Moreover, in same period, 105 mothers have died because of excessive bleeding during and after delivery.
This worrying trend appears at a time when hospitals have seen a fall in the number deaths of patients but cases of maternity deaths keep rising steadily every year.
Dying while being birthed
As per the data accessed by mid-day through RTI, as many as 5,377 infants died on the delivery table before they could open their eyes to the world. Except Nair Hospital, the other three hospitals have seen a rise in the foetal death rate by 10 per cent.
In 2014, Cooper, Sion and KEM hospital recorded 634 foetal deaths in 2014 that increased to 703 in 2015. Only Nair recorded a fall from 615 in 2014 to 423 in 2015. But sadly, Nair hospital's death record constitutes 46 per cent of the total foetal deaths in the past five years among the major hospitals. In this period, 2,482 foetuses died in Nair, followed by 1,628 in KEM, 746 in Sion and 521 in Cooper.
But what is causing such a sustained rise in the number of deaths? Medical experts and doctors mainly blame lack of pre-natal treatment. Dr Saida Khan, a member of BMC's health committee said the deaths could be caused due to multiple reasons, including the nutritional levels of the pregnant woman, pre-medical complications, etc. When asked about why there is steady growth in the number of deaths, she said that she would be able to comment on it only after checking all the documents.
Speaking to mid-day, Dr Ramesh Bharmal, Dean of Nair Hospital said that most of the deaths are among the unregistered patients who come from peripheral hospitals.
"If you check the number of deaths among our registered patients, they are very less. Most of these patients are obedient and come for regular check ups during pregnancy, so the complications during delivery decrease. Being a tertiary-level hospital, we get many transferred patients from other hospitals, who mainly come with serious health conditions. Being a civic hospital, we don't have a refusal policy and admit all patients. So, when they die during delivery or give birth to stillborn babies, it gets accounted in our hospital, though they are not our regular patients," he said.
Lack of check-ups
Dr Ganesh Shinde, Dean of Cooper Hospital and head of its gynaecology department said as most of the patients come from underprivileged social and economic background, they lack awareness about the requirements of health check ups before, during and after pregnancy. This leads to complications and the mother and their child often die due to excessive bleeding and infections.
"There are four steps in a pregnancy — pre-conception, pre-natal, intra-natal and post-natal. It is essential to follow all four steps properly to have a healthy and safe delivery. But the patients that we get, lack such knowledge and discontinue the treatment during pregnancy. There is no problem with the facilities in hospitals; it is the attitude of patients that is," he said.