The four-months pregnant woman wanted to register for maternity care, but was made to run from pillar to post because she did not have an Aadhaar card; hospital denies allegations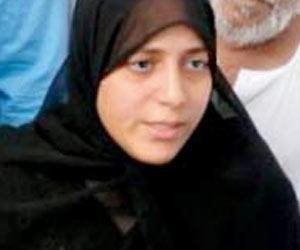 Even as it threatens our bank accounts and phone services, the contentious Aadhaar Card has now given birth to a problem for pregnant women as well. This is what Sana Khan - 23 years old and four months pregnant - realised when she went to a BMC maternity home, only to be turned away because she did not hold an Aadhaar Card. It was only after the intervention of activists that the hospital agreed to register her for maternity care.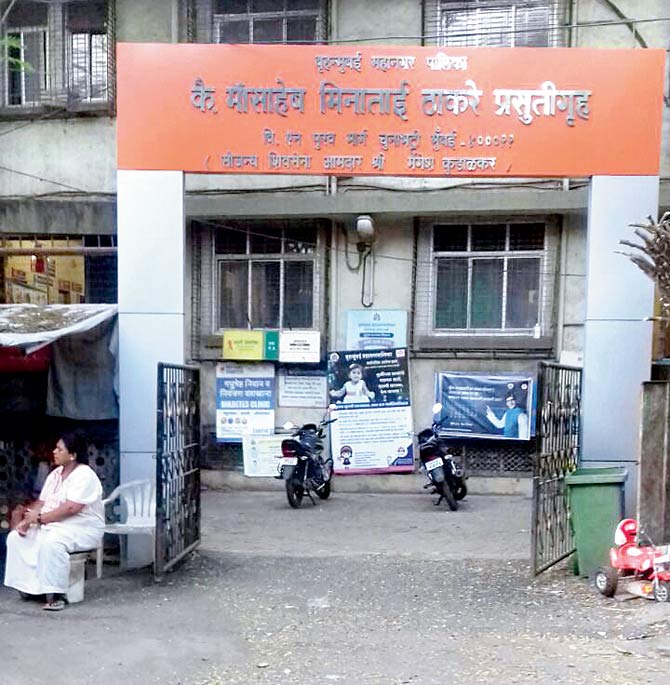 Meenatai Thackeray Maternity Home is the only BMC-run hospital for pregnant women across four wards
Attacked, humiliated
The Kurla resident, who is expecting her first child, had gone to Meenatai Thackeray Maternity Home at Chunabhatti to sign up for Ante-Natal Care (ANC). But instead of helping the pregnant woman, the hospital staffers turned her away repeatedly, kept her waiting for hours and, allegedly, even insulted and pushed her.
Also read - RBI: Linking bank accounts with Aadhaar mandatory, it is government's decision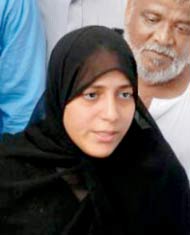 Sana Khan
Khan recalled, "I went there first on October 10, but for no reason, the hospital staff asked me to return later for the registration. On October 18, I went again with my father and they asked for Aadhaar card and bank account details. When I told them that it would take me at least a month to arrange for the documents, they asked me to return after Diwali."
Also read: Should you link your Aadhar card? Here's the answer
Khan was on her own during this ordeal; her husband works in Dubai and she stays with her parents in Kurla. Yesterday, at 10 am, she visited the hospital for the third time but got the same response. "First, they made me wait for two hours. Then a female helper at the counter once again asked for my Aadhar card in a very rude manner. I repeatedly told her that it would take time to arrange for the card, but this led to a heated argument and she pushed me," Khan alleged.
After suffering this humiliation, Khan returned home at noon. Fortunately, two local activists came to her aid and took up the issue with the hospital management. Just two hours later, around 2 pm, Khan got a call from the hospital, asking her to return for the ANC registration.
Dr Saeeda Khan, NCP member and one of the activists who helped her, said, "A female helper at the counter was asking all the patients for their Aadhaar card. But when I inquired with the senior authorities at the hospital, they admitted that no such instruction had been given to the hospital to make Aadhaar mandatory."
She's not the only one
She added, "Locals informed that four other patients had been rejected by the hospital. In fact, one of them delivered her baby while being moved to Rajawadi Hospital."
Also read: Jewellers fear a drop in sales due to new Aadhar card rule
Shakeel Shaikh, an RTI activist who also helped Khan, said, "In four nearest wards, this is the only maternity hospital run by BMC where pregnant women can go for treatment. And this is not the first time that women were made to suffer even for a routine check-up, just for the Aadhaar card."
The four wards – 169, 170, 171 and 145 – that are dependent on this hospital are home to more than 5 lakh people. Despite the pressing need and a 2013 proposal to build another maternity home, the plan never came to fruition.
The other side
Dr Chetan Kolhatkar, the on-duty doctor at the time of the incident at Meenatai Thackeray Maternity Home, said, "These are all wrong allegations. Since morning, we have completed ANC registration of 22 patients, and some of them did not give their Aadhaar card. The hospital has never refused ANC to women; these are all rumours spread by politicians."
---
Also view: Photos: Politicians who have come from the world of entertainment