As the new airport inches towards becoming a reality, construction activities are mushrooming in and around the notified area, with most of them not having adhered to the mandatory NAINA compliance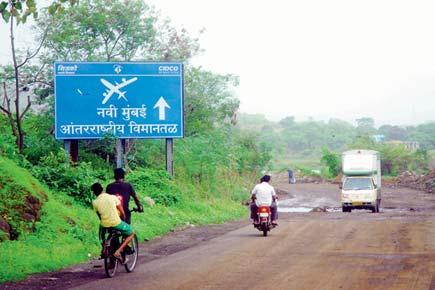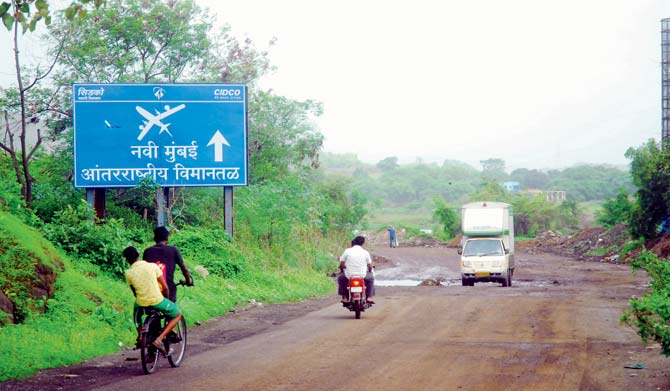 NAINA is expected to have a population of 80 lakh over 30 years. File pic
Work on the Navi Mumbai airport is on, but so is work around the area, most of it illegal.
As the new airport inches towards becoming a reality, construction activities are mushrooming in and around the notified area, with most of them not having adhered to the mandatory NAINA compliance - gaothan plots are being developed without permission.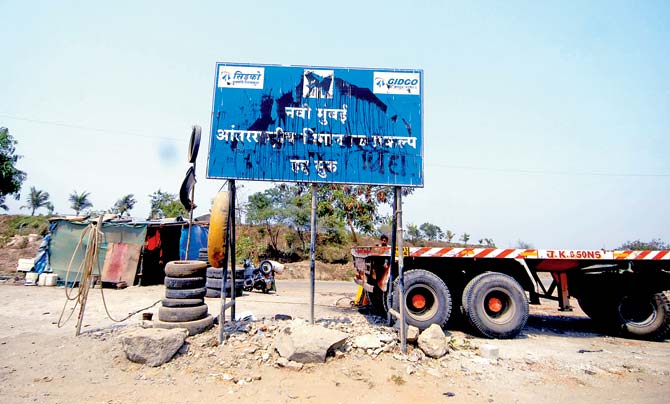 NAINA covers parts of Panvel, Pen, Uran, Karjat and Khalapur, including a total of 270 villages and six talukas, with an area of about 561 sq km. File pic
Authorities have warned the public to be cautious before making any investment in projects, and verify their compliance status on the NAINA website linked through the CIDCO portal.
Builders, on the other hand, who are keen to follow the compliance norms, say their projects are getting delayed due to all the red tape and formalities, making obtaining permissions next to possible.
Check before you invest
NAINA was created after the Ministry of Environment and Forests laid down 53 conditions to be met before granting clearances for the Navi Mumbai airport. Among them was that Navi Mumbai's development plan had to be revised to avoid haphazard growth around the airport.
In January 2013, the state appointed the City and Industrial Development Corporation (CIDCO) as the planner for NAINA.
Vice president of Navi Mumbai MCHI Manohar Shroff admitted to mushrooming construction on gaothan plots in Sukapur, Palaspatta, Chikle, Nere and other villages, with most not complying with RERA/NAINA norms.
"I had myself got duped after investing nearly over R1 crore in a 2,000-sqm plot at Sai Nagar near Talati office in Panvel. It was a joint venture deal with a local villager, but I haven't got possession of the land till now, even after making payment," he added.
"People should approach the CIDCO office or the Navi Mumbai MCHI before making any investment in NAINA-related projects."
Experts advise
Property lawyer Vinod Sampat said, "Places where land is available and infrastructure projects like airports and waterways are slated to come are always in high demand. The problem here is that builders have accepted bookings for properties from people without completing NAINA formalities."
"Now, after implementation of RERA from August 1, builders have no option but to comply with NAINA formalities, failing which, the buyer can approach the Authority, which has the power to penalise the builder up to 10 per cent of the project cost," he added.
Another real estate expert advocate Sanjay Chaturvedi said, "When CSIA was coming up, Sakinaka and nearby localities saw a large number of warehouse and logistic companies come up. These are now facing height restriction, as they fall in the flight funnel area. In the new airport's case, none of these details are known as yet. Hence, people should go slow in investing in projects here."
President MCHI, Raigad, Vilas Kothari said, "The problem is not about builders not interested in following compliance under NAINA/RERA. NAINA norms are quite rigid... The clause of making mandatory affordable homes for Economically Weaker Section and Low Income Group should be removed, as already builders are coming up with affordable housing projects in NAINA."
"Authorities need to work on strategies that will ensure timely delivery of infrastructure, or the concept of a smart city will only get delayed," he added.
According to Pratap Padode, founder and director of Smart Cities Council, India, "The airport project will take its own time to become a reality, and unrealistic price hike of properties in and around Navi Mumbai and NAINA designated areas is nothing more than a way to fool the public; hence, they should refrain from making any hasty moves."
What authorities say
V Venugopal, additional chief planner (NAINA) confirmed to mid-day that Phase 1 permission for developing 30 villages was secured in April 2017. "We are transparent as a planning authority and have uploaded all approved, and even pending, plans on our official website," he said.
"We have been informed about illegal construction activities, which will face the hammer some day or the other. People should refrain from investing in such projects."
When asked why immediate action hasn't been taken against such illegal structures, Venugopal said, "Such action requires huge machinery. We have written to the government asking for additional manpower from the revenue department."
270
Number of villages NAINA covers
Rs 210k cr
Estimated cost of development