Digital agency, Feminism in India, launches image bank, with free images for media professionals to use when reporting instances of gender-based violence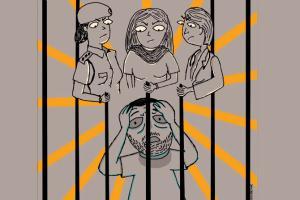 Perpetrator in Jail by Srishti Sharma
Women are often shown in different states of violation, cowering and shrinking away from an unseen perpetrator, when the mainstream media reports instances of rape and gender-based violence. Feminism in India (FII), a digital media organisation, believes that such images reinforce the idea that women are passive beings, with no agency of their own. They decided to bring the onus of the crime back to the perpetrator, who is usually absent from these images and, therefore, public consciousness.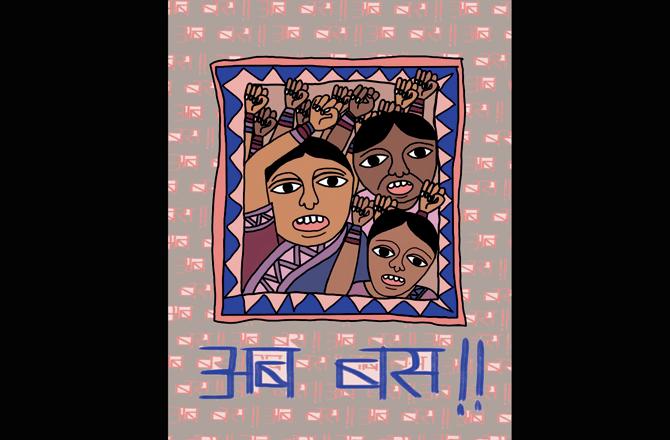 Ab Bas by Sunidhi Kothari
ADVERTISEMENT
They have created an image bank with 10, free images, depicting women as strong and resilient beings, who are fighting back against gender-based violence, by speaking up and protesting. "We called for entries and received a total of 52 images. We selected 10 which conveyed what we wanted to the best. We wanted to provide an alternative to problematic, patriarchal images that contribute to rape culture," said Asmita Ghosh, campaign manager at FII.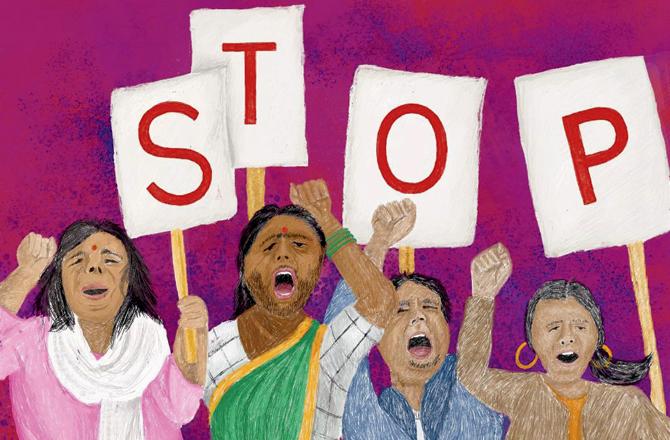 STOP by Aasawari Kulkarni
Artists and designers whose images made it to the final cut were rewarded with Amazon gift vouchers worth R1,500. These images are now available on Wikimedia Commons, apart from FII's own website. Most of the images show solidarity among women from different kinds of intersections. "The images are supposed to represent decades of struggle by women's rights activist to push for better laws, such that less and less women have to go through the trauma of rape," explains Ghosh.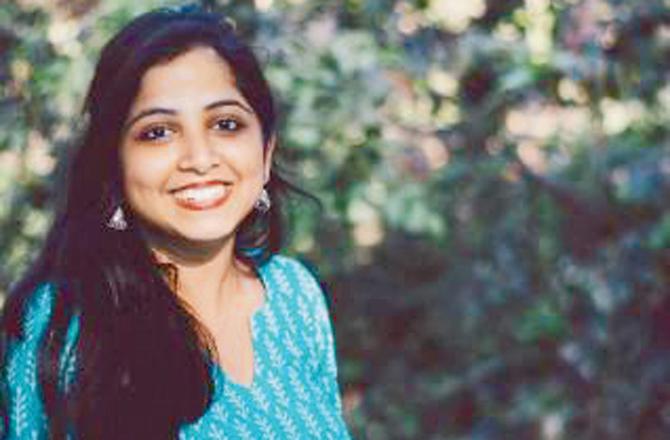 Asmita Ghosh, campaign manager at FII
The crowd-sourced art project is part of a larger campaign, #GBVinMedia, about improving reportage focusing on gender-based violence, launched by the FII. They want to create a more affirming narrative for survivors of gender-based violence. In order to facilitate the same, they released a media ethics toolkit in July 2019, with different kinds of resources for journalists, about how to report events to do with gender-based violence sensitively. It aims to educate media professionals to develop a feminist sensibility when covering and writing about violence against women. "We have also been trying to train journalists and media students through workshops and seminars. We want the media to know about these images and to actively use them," she hopes.
Catch up on all the latest Crime, National, International and Hatke news here. Also download the new mid-day Android and iOS apps to get latest updates