A pamphlet being distributed by a PhD student from a Goregaon-based institute says homosexual students are running a scam on his institute's campus, misusing network to get admission, cheat in exams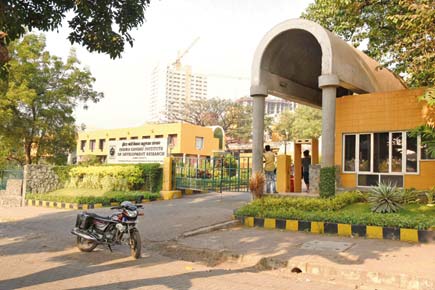 While the country is continuing in its efforts to be more inclusive towards the country's Lesbian, Gay, Bisexual and Transgender (LGBT) community, there are countless others who are trying to marginalize the group further. Case in point: a letter being distributed by a student of a Goregaon-based institute, claiming that his college is running a 'scam bigger than Vyapam' by admitting only gay students.
Also read: Nair, KEM, Sion, Cooper in net: 50 docs involved in Mumbai's Vyapam
ADVERTISEMENT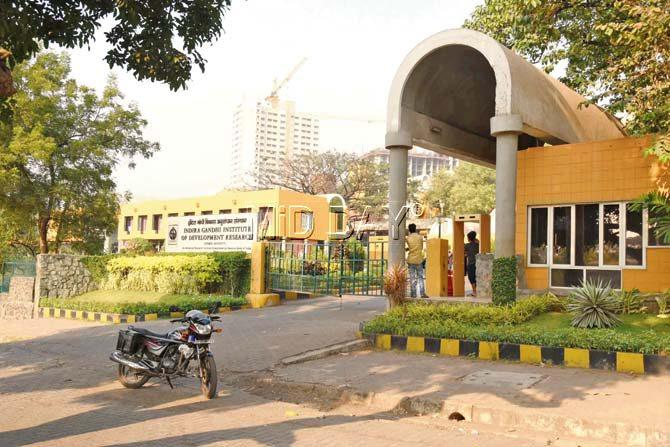 The pamphlet is being distributed by a PhD student from the Indira Gandhi Institute of Development Research (IGIDR) in Goregaon (east), who has been associated with them since 2011. Pic/Suresh KK
Sundar Shah (name changed) received the pamphlet (see box 'The Pamphlet') while he was travelling from Marine Lines. He was approached by a man in the train who handed him the pamphlet and moved ahead. Shah read the pamphlet, which said that the Indira Gandhi Institute of Development Research (IGIDR) in Goregaon (east) has a number of gay professors and admissions are given mostly to gay students. Amit Kumar Maurya, a PhD student of IGIDR, has signed the letter.
When Shah reached home, he ran an Internet search for the institute. He claims that the man who handed him the pamphlet was the same man on the institute's website. "I read the pamphlet in the train, and by the time I could look for the man, he had disappeared. I reached home and looked up the institute and found the guy listed as a student. There was a picture of the person named Amit Kumar Maurya, and his face was similar to the man giving out the pamphlets," said Shah. Maurya allegedly gave the pamphlet to Shah in the train at around 7.15 pm, at in Marine Lines.
According to Shah, Maurya was decently dressed and was giving the pamphlet to many in the train, but since it was in English, not many came forward to read it. Shah informed one of his friends about the same and he wrote to the institute via email and attached the image of the pamphlet.
The e-mail to the dean, director and registrar of IGIDR said, "I hereby am compelled to write to you as a citizen of this country about a pamphlet being circulated by one of your PhD scholar which is not only discriminating a section of people but also questions the values of your esteemed institute. I would like you to take note of the same and take appropriate action."