A parody song by a well-known RJ mocking the pathetic condition of roads and unending traffic jams in Mumbai has gone viral and unsettled the civic body, which has threatened action against the RJ for breeding mosquitoes at her home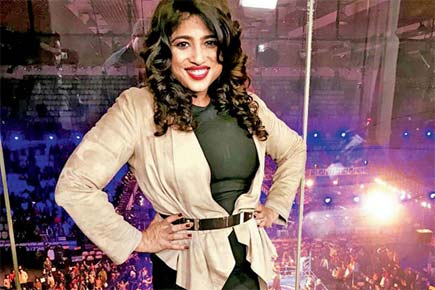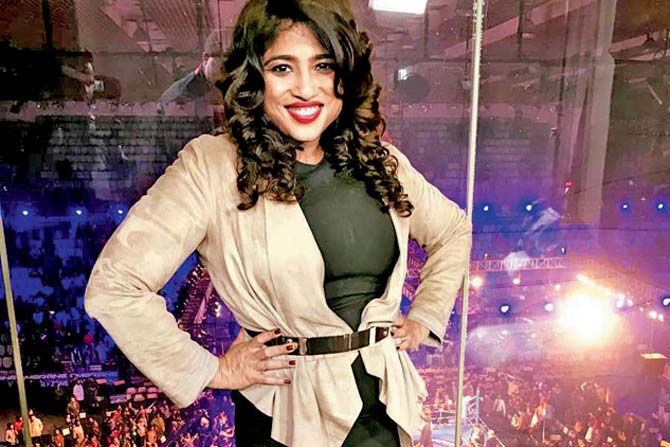 RJ Malishka
ADVERTISEMENT
A parody song by a well-known RJ mocking the pathetic condition of roads and unending traffic jams in Mumbai has gone viral and unsettled the civic body, which has threatened action against the RJ for breeding mosquitoes at her home.
Two corporators of the ruling Shiv Sena have also demanded that the Brihanmumbai Municipal Corporation (BMC) slap a file of Rs 5 billion (Rs 500 crore) defamation suit against the FM radio and the RJ.
The Marathi song "Sonu, Tula Mumbai Var Bharosa Nai Ka?" (Sonu, you have no faith in Mumbai?) was released recently and is sung in a spontaneous and foot-tapping style by Radio Jockey Malishka Mendonca and her team on 93.5 Red FM.
After the song went viral, the BMC on Tuesday carried out a survey of RJ Malishka's house in posh Bandra West and said it found a "dengue mosquito colony".
A report has been submitted to higher authorities.
"We have detected Aedes mosquitoes breeding (which spreads dengue) in a clay bowl kept under a plant pot. Indoor breeding is also detected in plant pots kept in the window," the report said.
Now, it has threatened that RJ Malishka's family could face action under Section 381B of the Mumbai Municipal Act for allowing dengue mosquitoes to breed.
Demanding a defamation suit against the RJ, Sena corporator Sarwankar told IANS: "They lack knowledge and imagination... All the civic issues they claim to have raised through the song don't concern the BMC. However, the BMC is a globally renowned civic body and this is tarnishing its reputation worldwide.
"It's become a fashion to lambast the BMC for anything that goes wrong in the city, roads, railways, traffic. We may be at fault at times but this is a blanket blame to the civic body for all problems confronting Mumbai, which is not correct," he said.
Sarwankar, however, admitted there was no explicit mention of either the BMC or Shiv Sena in the runaway hit number but said his chief grouse was "they are maligning Mumbai's image for TRPs".
The RJ is getting support on social media. Several private FM channels have started running their own independent campaigns on various issues concerning Mumbai.
Interestingly, the ruling ally Bharatiya Janata Party has also extended its support to the RJ. Endorsing the song, BJP city president Ashish Shelar said the song is "protected under freedom of speech."
"It is brave of (RJ) Malishka to come out (of) comfort zone and apply her creativity to express Mumbai's problems," Shelar tweeted on Wednesday.
The song has become a hit with the people of Mumbai and can be heard in office canteens, trains and bus stops, while many versions of it have come up on social media and in different languages on radios across the country, albeit with a local flavour.
Meanwhile, Sena President Uddhav Thackeray on Tuesday came out with a self-patting statement saying this year "Mumbai did not drown" despite spells of heavy downpour and complimented the BMC for doing a good job.
RJ Malishka is a celebrity in her own right. She had trained Vidya Balan when the Bollywood actress enacted the role of an RJ in the 2006 blockbuster "Lage Raho Munnabhai" and has made appearances on Bigg Boss and other television shows.