23-year-old claims the child is her husband's, who, authorities say, hasn't visited her since 2013; local police admit they knew about prostitution racket but claim they can't do anything about it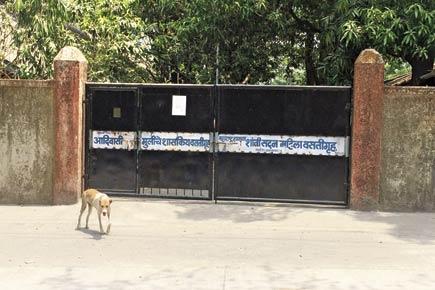 In some cases, even 'shocking' is an understatement. A 23-year-old woman's pregnancy has blown the lid off a prostitution racket allegedly being run in an Ulhasnagar rehabilitation centre, which is supposed to be a safe home for women rescued from prostitution across Thane. What's worse, the local police admit that they know about the racket but claim they can't do anything about it.
Thane: Minor girl forced into flesh trade; racket busted
ADVERTISEMENT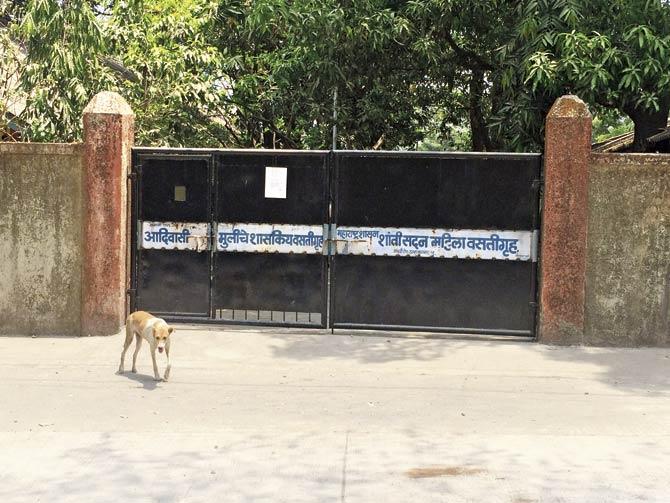 The centre, Shantisadan, in Camp No 5, Ulhasnagar. Pic/Navneet Barhate
No men allowed
The 23-year-old, who is from Bangladesh and was forced into prostitution by her uncle and then her husband, was rescued from a red light area in Bhiwandi in 2013 and sent, on the orders of a court, to Shantisadan in Camp Number 5, Ulhasnagar.
The government-run centre, which is meant for homeless and destitute women, also serves as an orphanage and no men, except for those who may be working at the centre, are allowed in. After the woman exhibited signs of pregnancy, she was taken for a medical check-up by the shelter's authorities.
Sex racket busted! Navghar police rescues minor from pimp mother
They were left flummoxed when the report, which they received earlier this week, confirmed that she had been pregnant for over 42 days. What has surprised the management even more is the woman's claim that the child is her husband's. The woman has been at the centre since 2013 and officials told mid-day that her husband has never visited her since then.
Shrugging off
When the shelter's management approached the Hill Line police to conduct an investigation yesterday, their request was turned down and they were allegedly asked to "settle the matter" amongst themselves. Senior police inspector Dhananjay Dhopavkar of Hill Line police station said, "What can we do? This centre has no security.
Also Read: Goa police rescue Telugu actress from prostitution racket
The women living there have been freely moving in and out of the place. The woman in this case has claimed she willingly made physical contact with her husband." Dhopavkar added that the centre has been allowing sex workers to continue engaging in prostitution while living there.