Whistleblower in the QNet scam writes to PMO alleging that attempts to arrest him are designed to stop him from appearing in the SC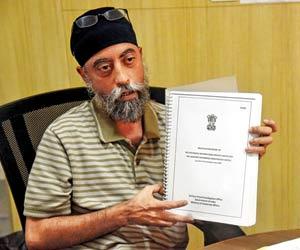 Gurupreet Singh Anand, the whistleblower in the multi-crore QNet scam, says he is being persecuted with false allegations of sending obscene material to a minor. The Andheri resident has written to the Prime Minster's Office further claiming that these allegations are being used to prevent him from appearing in the Supreme Court for the QNet case that begins next month. Gurupreet, 43, began his battle against QNet in 2013, making him the first complainant in the multi-crore scam.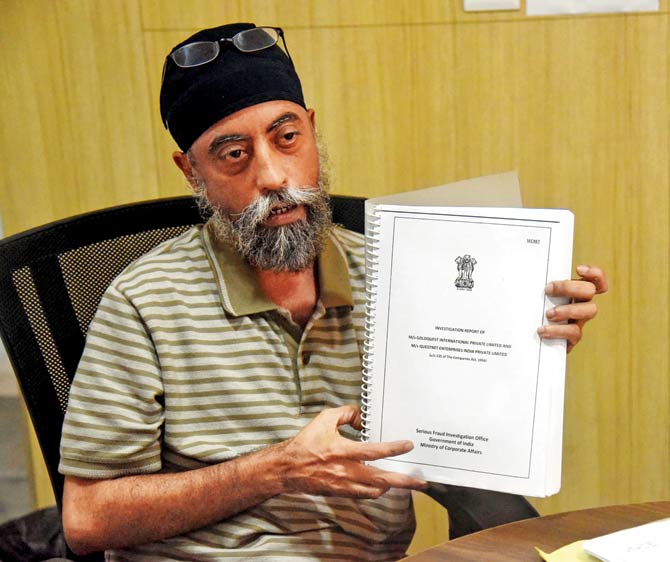 Gurupreet Singh Anand
ADVERTISEMENT
Last month, a few cops from Delhi arrived in Mumbai and approached him thrice to enquire into a case from 2014, filed under the Protection Of Children from Sexual Offences (POCSO) Act, in which Gurupreet had allegedly been falsely framed for sending obscene messages to a minor. Denying the allegations, Gurupreet claims the POCSO case has been raked up to prevent him from exposing QNet by testifying in the SC when the trial begins in January. In his three-page letter to the PM, Gurupreet writes: "Since the last four years, I have been continuously tortured, threatened and pressurized to give up my fight against this QNet scam. Since I have refused to keep quiet, money, power/political connections are being used to get false and bogus cases filed against me in various parts of the country."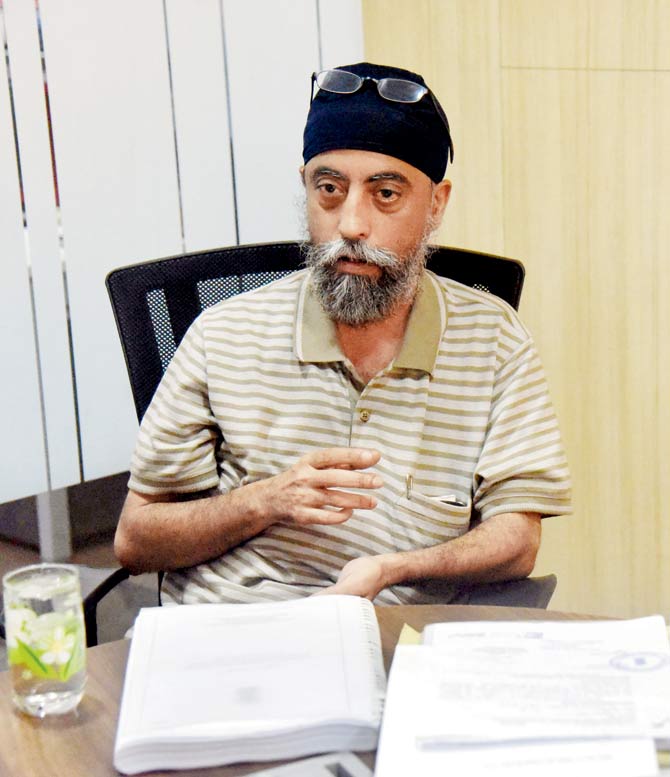 Gurupreet Singh Anand
He adds, "One such case filed against me is at Delhi Sarai Rohilla police station, allegedly under POCSO Act, as informed to me by the SHO of the Sarai Rohilla Police Station on November 22, and is pending since 2014. Sadly, the said case is being used to pressurise and threaten me to stop exposing this QNet Scam, and also to prevent me from appearing in the Supreme Court.'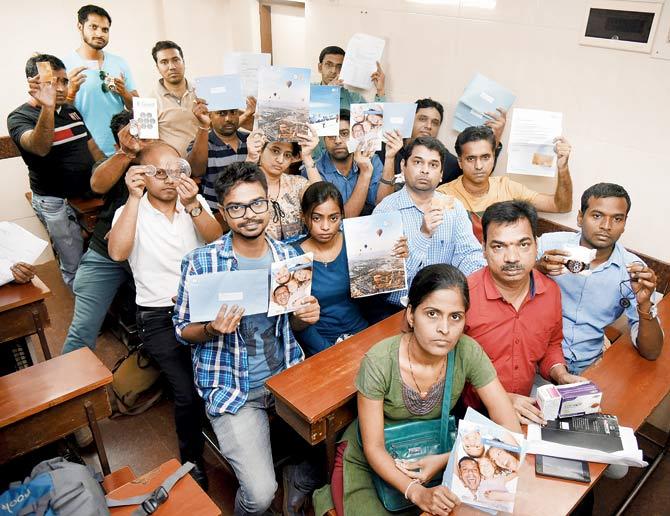 Victims of QNet at an Andheri meeting last year
'Death warrant'
According to Gurupreet, this is a well-designed campaign to keep him under police surveillance, defame him, and hold the threat of arrest at the convenient time. In another paragraph, Gurupreet writes: "Any arrests under these circumstances will be a death warrant against this whistleblower, who is fighting for India and helping innocent victims."
He adds, "Those who say that you must expose corruption or become a whistleblower, do not know how corruption is part of the system. Those who have to protect you are corrupt themselves. In the end, I will be killed or forced to commit suicide. That is the fate of the whistleblower." Gurupreet has personally delivered the letter - dated November 29 - to not just the PMO, but also to the offices of the Home Minister of India and Chief Justice of the Supreme Court.
Cop speak
Responding to mid-day's queries, a top officer from the Sarai Rohilla police station in Delhi confirmed that an FIR had been filed under POCSO. DCP (North Delhi) Jatin Narwal told this paper, "This is not a named FIR, so I cannot tell you who filed it. It is correct to say that a team from Delhi went to Mumbai to look for a particular individual, but it is wrong to say it was to arrest somebody. We were there to collect certain evidence and do certain enquiries. That is all I can tell you." A sub-inspector from Delhi further confirmed that he had been to Mumbai for the case.
Catch up on all the latest Mumbai news, current affairs from Mumbai, local news, crime news and breaking headlines here
Download the new mid-day Android and iOS apps to get updates on all the latest and trending stories on the go