Yazad Karkaria, wife Meher and friend Nauzad Irani have turned 12 stories on Zoroastrianism into a calendar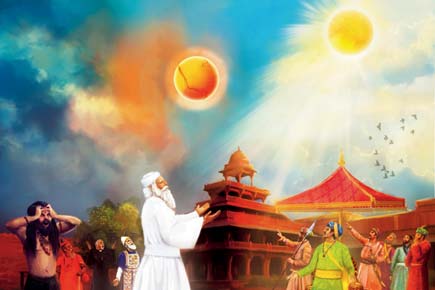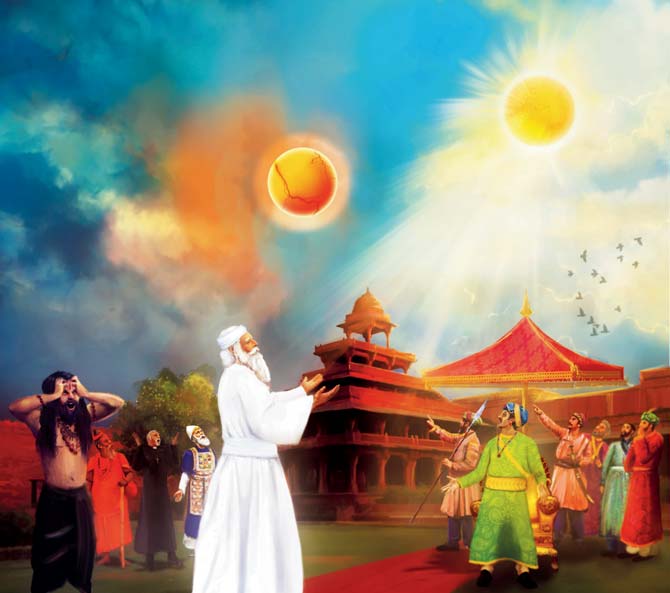 One of the stories that was turned into a calendar
His love for stories about Zorostrianism, told often in his family, was so immense that Yazad Karkaria (31) became a researcher. Since June, Yazad, his wife Meher and friend Nauzad Irani have been researching the religion, its roots, and have found stories from it, 12 of which have been turned into a calendar.
ADVERTISEMENT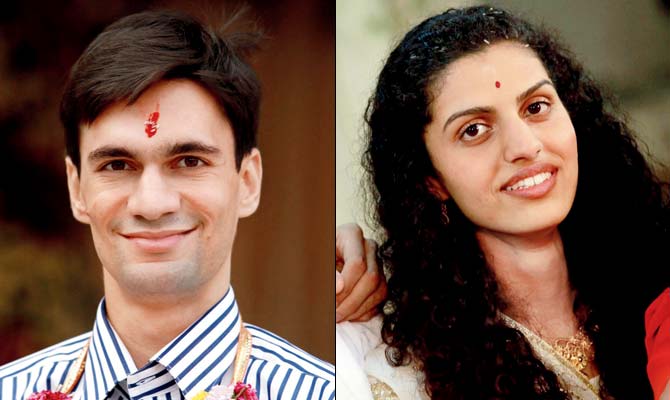 Yazad Karkaria and wife Meher
"We came across a lot of interesting stories which did not have any visuals or illustrations in books. As I dug deeper, I found a wealth of knowledge for people to know. To keep these stories alive, give them a face and also make the younger generation aware of the rich Zoroastrian culture, we thought making this calendar is the best way. Working on this project entailed numerous meetings with prominent religious scholars like Ervad Rooyintan Peer, Ervad Dr Ramiyar Karanjia and Dr Parvez Bajan," said Yazad, who is also studying the Avestan language.
Time well spent
The trio met religious scholar Ervad Parvez Bajan, who has a doctorate in Avesta and Pahlavi. He is a sixth generation priest and serves as the main priest at Byculla's Seth BM Mevawala Fire temple.
"He has seven cupboards in his room, six of which have books," said Yazad, who ended up spending days with the scholar. One of the main stories, which Yazad is fascinated with remains Kae Khusraw's.
Talking about the text, Yazad said, "We wanted to explore the legends and miracles that have remained ignored. For example, after the reign of the King Kai Kaus during the Kayanian dynasty, the court was divided between two contestants to the throne: Fari Burz and Kae Khusraw. Khusraw, who went ahead with a few soldiers, recited the Avestan verses, and destroyed the evil forces. Upon return, the small army witnessed an illuminating fire, which guided them home." This fire is also one of the three most venerated ancient Iranian fires.
Tansen's involvement
Talking about another story, which is based on Tansen's involvement in the Zoroastrian history, Yazad said, "After speaking to Zoroastrian scholar JJ Modi, I found out that the story talks about Tansen composing a song for one of our priests, praising him and mentioning that the prayers of the Parsi community have been accepted by God. In another story, during one of the interactive sessions between a king and his subjects, a tantric created a sun in the sky and asked the other religious leaders present to identify the original sun. By reciting the Avestan verses, the first Dasturji Meherji Rana could easily do it."
Power of Nirangdin
Yazad further said, "We have a liturgical ritual called Nirangdin, a Yasna ceremony that is performed over a period of 14 days in the honour of Sarosh Yazad. It was challenged in the 1960s by a few reformists, who raised questions on the purity of the bull's urine used in the ritual. Dasturji Dr Sohrab Kutar took it upon himself to prove the power of Nirangdin. Two specimens of Nirang, one six months old and the other six years old were sent to Dr Saunders, consultant bacteriologist of St Nicholas Hospital in London. Both the samples were found to be sterile and did not contain a single germ. Dr Saunders mentioned that he hadn't seen anything like it in his career."
Nauzad Irani, who has backed the creative end of the project, by designing the prints along with Meher said, "A lot of passion has gone into the project. We are not just trying to save the stories, but also to make it visually appealing for the youth so that they see and remember them. Otherwise the stories would just remain in cupboards, done and dusted."
The paintings were digitised by artist Yohan Mody.