Most of Rajegaon supportive of Salve as he returns a new man after genital reconstruction; a female colleague, however, says rapport won't be same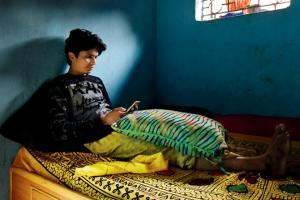 It is a warm weekday, and the hamlet of Rajegaon is unusually buzzing. The lane leading up to the Salve residence is decorated with rangoli, and over 300 people have gathered to partake in the celebrations.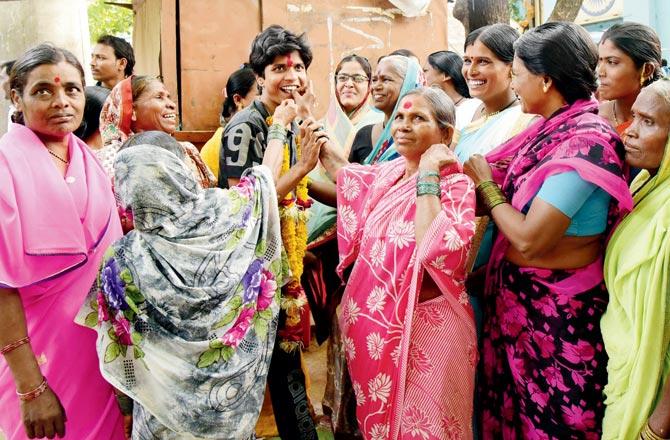 Rajegaon gives a warm welcome to Lalit Salve, who was discharged from St George Hospital and returned home on Wednesday
ADVERTISEMENT
Their enthusiasm has been building up since last Saturday, when they heard that constable Lalit Salve, a native, is set to be discharged from Mumbai's St George Hospital after a genital reconstruction surgery. "I don't know what the term means, but what I do know is that it's not every day that a woman leaves our village to return as a man," says villager Ranjit Gore, 23, who runs a cell phone shop in the village. Like most others, he has always addressed Lalit as 'didi'. "But now, I'll have to call him dada. It's weird," he adds sheepishly.
Home for now
The village came under the spotlight after the Beed constable approached the state police department, asking them grant leave to undergo surgery last September, so he could return as a man. While the first stage of the surgery is over, the second operation will be conducted after six months. Till then, Lalit needs to get acclimatised to the changes — both physiological and mental.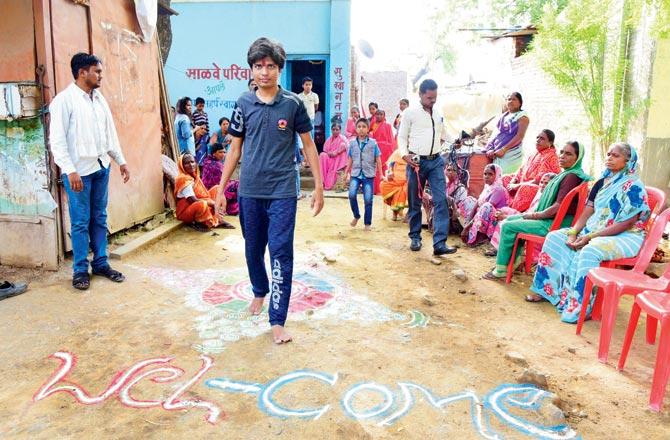 Rajegaon goes all out to welcome their man Lalit Salve back home on Wednesday, after his surgery in Mumbai. Pics/Suresh Karkera
"He needs to rest for five days. There is no diet plan. Fortunately, due to considerably less blood loss, he's recovering fast. The follow up will be on July 3, which is why he can go home in the meanwhile," says plastic surgeon Dr Rajat Kapur, who has been overseeing Lalit's treatment.
Fireworks all around
Back at the village, the moment Lalit's private vehicle hovers in sight, a flurry of fireworks rents the air. "I expected the celebrations. My father had mentioned in passing that they had a surprise in store for me," Lalit tells mid-day.
What he did not expect, however, was a warm hug from his father — something that hasn't happened in over two decades. "Fathers never show their affection for their daughter here. Certainly, not my father. He rarely even speaks. Today, he did not utter a single word. But the embrace said it all," says Lalit, who has by now quickly swapped his trousers for a lungi.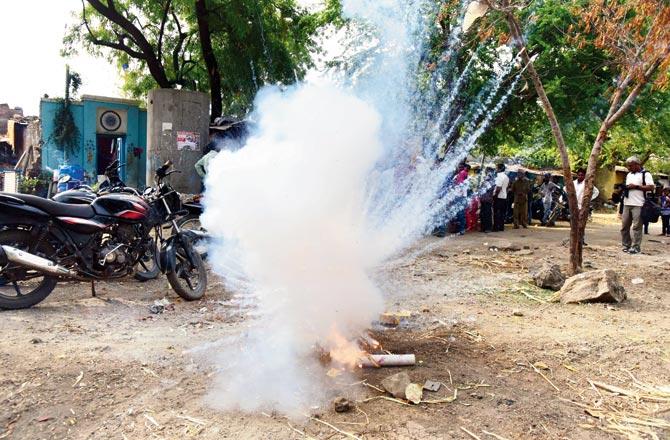 No friction, please
Slightly embarrassed, he says the change is by compulsion. "I'm a denim and t-shirt person, but there's tremendous pain and I cannot afford any friction on the operated portion," he says. Despite the pain, Lalit is enjoying his new-found identity.
There's a constant flow of guests arriving with sweets. "I've lived both, as a woman, and now as a man. But I do think that people will start respecting me more," he says.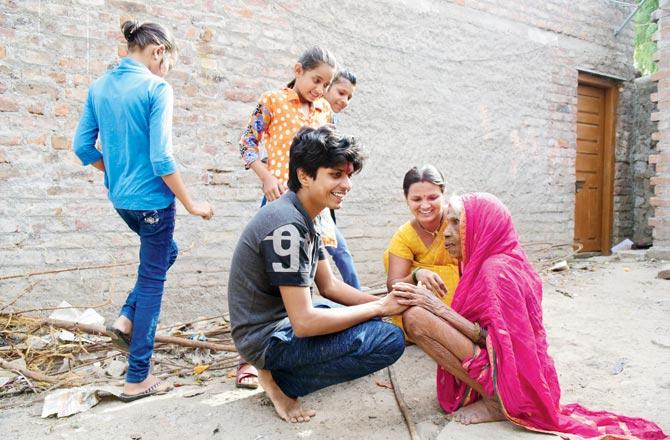 Crying out of happiness
Lalit's family is overjoyed with his all-new avatar. His mother, Kesar, who steadfastly refrained from interacting with the media during their Mumbai stay, broke down on their return. "I am crying, but it is out of happiness. He has been through a lot, and I'm just happy it all worked out," she says. Lalit's brothers Dayananand and Dhammanand are happy about their clique getting a new male member.
"We can swap clothes," laughs Dayanand, the youngest brother. The happiest, however, is their sister Anita who jokingly adds, "I'm now the only sister. So I can be the pampered one in the family," she jokes.
Also Read: Beed cop sex change saga: Lalita Salve's journey from a woman to a man